Why You're Not Getting Results From Your Workout Routine
Hi friends, hope you're having a wonderful day! It's been a productive one around here with the gym, story time with P, and taking out more fall decorations. I'm a little short on pumpkins, so I think a trip to Home Goods is in order. (<— the Pilot is in meetings today, so maybe he won't see this. muahah.)
So for this afternoon, I thought it would be fun to talk about some of the reasons why you may not be getting the results you're after. As a personal trainer and instructor, I LOVE chatting with clients and participants about their routines to see what tweaks they can make to become stronger and more efficient with their time. I'll never forget the time I talked with one of my spin girls about kicking it up to the next level to find out she was doing HIIT every day. That's why she hit a plateau!! Ahhhhhhh.
So let's dig in to some of the obstacles that could be keeping you from hitting your goals. If you need any advice or insight in the comments section, we can share ideas with each other, too. 🙂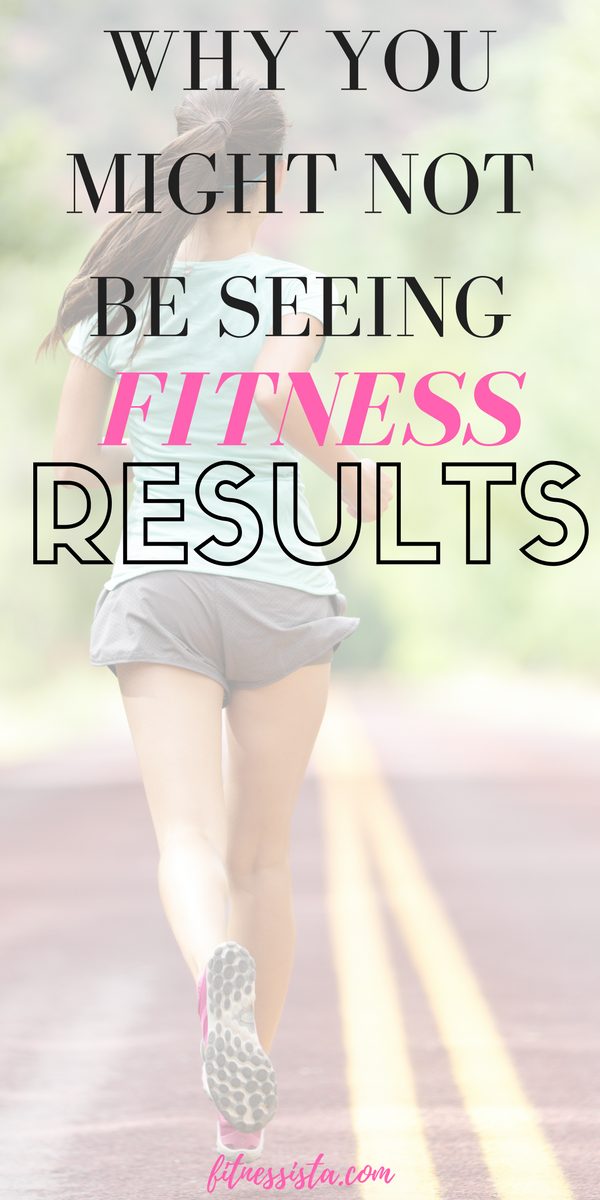 Why You're Not Getting Fitness Results:
You're still finding the sweet spot of activity level/routine and fuel. So much in life is about finding the happy grey line, and the same goes for health and fitness. You feel satisfied but not overindulged. You feel active and energized but not worn down. You feel calm and centered, yet driven and powerful. It's a dance of finding the perfect balance for you, which can look entirely different than it does for your best friend or partner. The only way to find the best combination of training and nutrition is through education mixed with trial and error. You can find a starting point and tweak it to adjust for your own personal needs. It took me a long time to learn how my body reacts to different nutrition and fitness plans.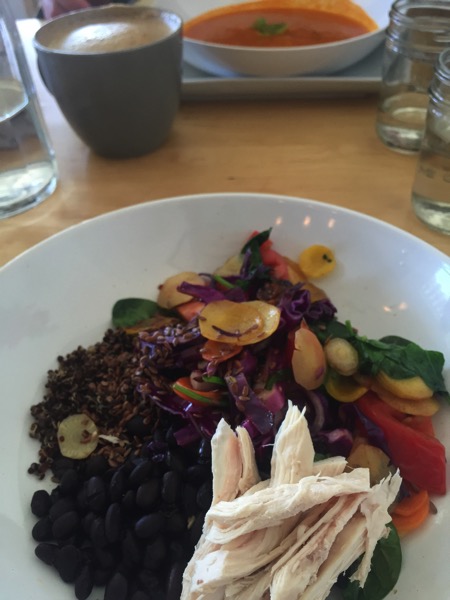 You need a plan. I'm notorious for kicking it into cruise control with my own workouts and the classes I teach. When I'm not working on a specific plan (like Summer or Winter Shape Up, post baby bod advanced, etc), I used to simply walk into the weight room and do an impromptu circuit workout. More recently, I got back to basics with a more traditional muscle groups split, so each of my strength sessions have purpose. It can be really helpful to have a set plan in place to propel you towards your goals and also ensure that you're training efficiently. If you're looking for something to do right now, check out this fall fitness plan! I spent some time putting it together, and I'm so happy to hear so many of you are enjoying it so far.
Consistency is lacking. Consistency can be one of the trickiest parts about maintaining a new fitness or nutrition style, because there's a lag in results from when you start. When I first changed my lifestyle, this really used to get under my skin. If I started a new eating plan (back in my dieting days), I would adhere to it as prescribed for the first week. I wouldn't notice a single change. Then, the following week, because I felt so deprived, I would go after a tray of brownies. The next morning, I would have lost a pound. (Back when I weighed myself and thought weight was a valuable indicator of health, which it isn't, but I digress…) Then I was like, "SEE THE BROWNIES WORK, but that stupid diet didn't!" and would just go back to what I was doing before hahah.
Here's the thing: you have to give anything time to notice results from your work. We live in a culture where we want immediate results and gratification, but it's so important to remember that slow and steady wins the race. This is also what creates sustainable results. Like I said in this post, if you can dramatically change your figure in 7 days, you're doing it wrong. I find that by eating intuitively and exercising according to what my body craves, it's much easier to maintain consistency.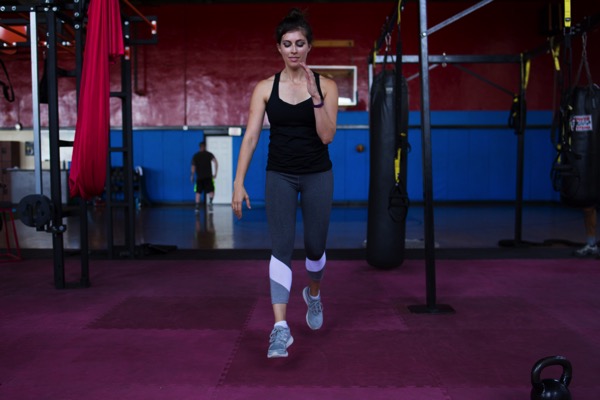 (Photo: Arielle Levy)
If you want to lift a heavier weight, PR in a race, complete a fitness event, etc., you have to put in the time and lay the bricks for a solid foundation. As far as consistency goes, I have some ideas for this upcoming fall that we can all use to create a consistent plan and can't wait to share them with you.
Time. Time is such a tricky one. I believe that if something is a priority, you make time for it, but also that if your day is full and you really can't add anything in, it can be tough to shuffle things around. For this one, I think a great route is to plan and prep as much as you can. This way, you aren't spending as much time in the moment for what you need to do. If you have a plan in place for your workout, fill your water bottle, get your gym clothes together, and plan a time to go in advance. If you don't make it, try an at-home workout, even if it's just 10 minutes. For nutrition, meal prep is HUGE. I notice that I make much better choices (and uh, eat vegetables) when I plan our meals in advance and take some time to bake and chop on Sundays.
So, tell me friends: what's something that has kept you from getting the results you're after? What's something that you've accomplished lately?? I'd love to hear what you're up to, especially if you'd like to share some successes in the comments section!
See ya in the morning with a WIAW post. Not-so-spoiler alert: it includes these bad boys.
xoxo
Gina
More:
Things that could be standing in the way of your goals
5 things that almost screwed up my fitness life