Family: Hospital bag for baby #2 + big sister bag for Livi
Hi friends! It's hard to believe that preparation time is finally here, and that we could be meeting our little lady anywhere between the next 4-6 weeks (give or take). Since the fall season tends to get super crazy -especially now that Livi has a schedule of her own with activities and preschool- I knew that I needed to get bits and pieces of life put together before things get even more exciting in the next couple of months.
My #1 priority this entire time has been making sure we have a plan for Livi. (The dogs were no problem since our neighbor is their groomer and dog sitter. She's already on labor watch!) Now that we know she'll be safe and happy with friends when the time comes, I felt comfortable enough to start really working on other things, like continuing to remove and wash stored items, put the nursery together, and get hospital and back-at-home supplies in order. The nursery has been a slow and steady process, and everything else is coming together.
Here are two of the things I got done this week:
1) A big sister backpack for Livi. I have a backpack ready to go, which has a sippy cup, pair of pajamas, outfit and shoes, favorite book, and a couple of toys. I also included a list of all phone numbers (Tom, myself, our doula, the hospital, Liv's pediatrician, my mom), just in case.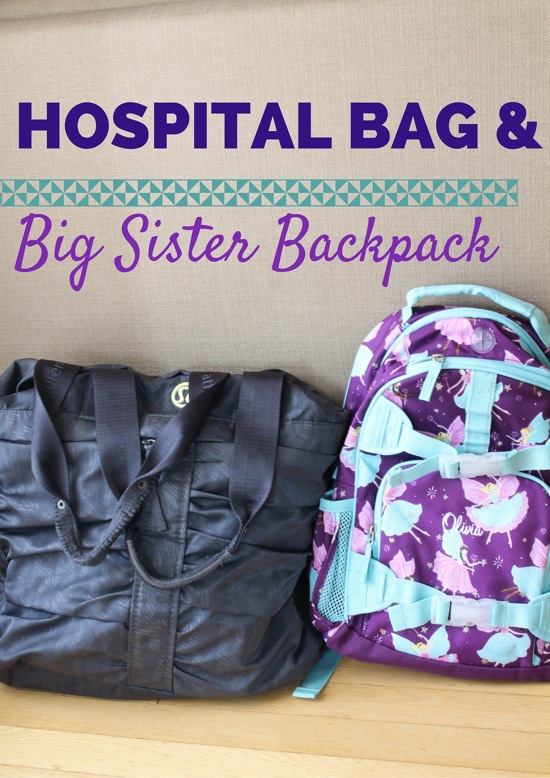 2) Hospital bag! Even though I was determined not to, I WAY overpacked for Liv's birth. I wasn't sure what I would need and what the hospital had on hand (hint: they have EVERYTHING you need for the baby), and ended up taking a superfluous amount of baby gear and clothing. We're taking things down this time. 😉 The bag feels pretty empty since a lot of it is stuff I'll grab on the way out (like toiletries and my camera).
-Tote bag (an old beloved one from lulu)
–Push Pack (which has everything you could wish for post-birth. The full list is here)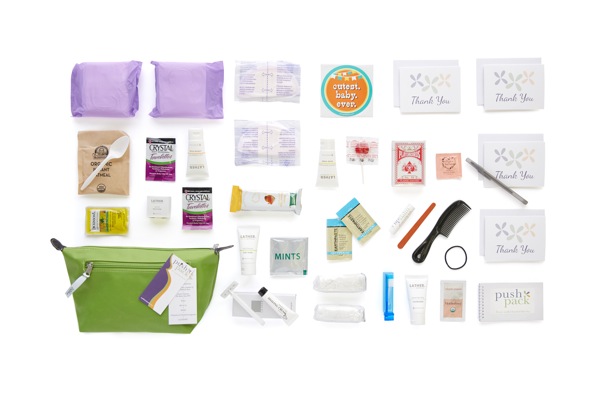 –Pajamas (it feels a little more like home when you're wearing your own clothes)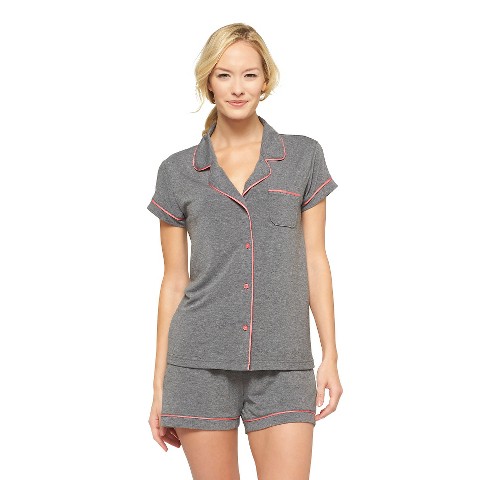 -Toiletries (contact solution, toothbrush, toothpaste, floss, lipgloss, moisturizer, face wash), slipper socks and shower flip flops
-"Going home" outfit for the baby and myself. For the baby, I'm packing two outfits (newborn and 0-3) and for me, black stretchy pants + plaid shirt = done. 
-A baby blanket/swaddle
-Camera (I'll probably skip my laptop this time and put up a quick post on my phone)
-Kindle/iPad (to read during downtime. Last time, we had frequent visitors, but this time my mom is traveling out to stay with us for a couple of weeks, and then my nana. We'll get to see the rest of the Tucson fam and Tom's fam over the holidays.)
-Gift for Livi from her baby sister. I'm not sure what I'm going to do for this yet, but I'd like to have it wrapped and in the hospital bag, ready to go. I'll probably go to the Disney store and get her a figurine set, since she's really into make-believe right now. 
-Snacks for the L&D staff. Last time I brought macaroons, and they loved them! I think I'll make another giant batch and freeze them. If you have any other ideas, please let me know?
-Making sure the car seat base is installed and ready to go. We washed all of the material for the Orbit this past weekend, and installed Liv's little kick board. She LOVES it.
I'm also trying to decide if it's worth taking the Boppy or Brest Friend to the hospital. We brought the Boppy last time and it seemed like such a nuisance, but at the same time, I had no clue how to use it.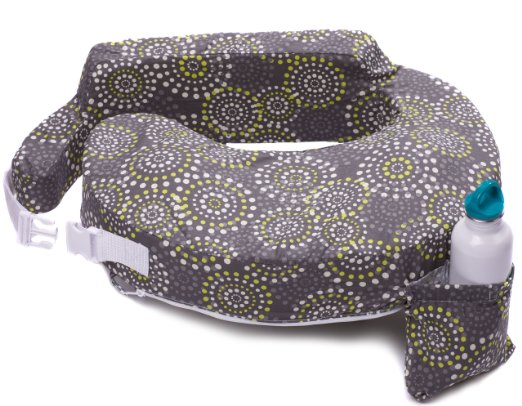 Is there anything I'm forgetting?
AHHHHHHHH.
xo
Gina