Hi friends! I'm kind of in shock that we'll likely be meeting our newest member of the family THIS WEEK. It feels like all of the holidays rolled in one; such a magical surprise, and we've been waiting in anticipation. We've been getting things ready around the house for a while now, packing hospital bags, washing tiny clothes, and making sure preparations for Liv and the pups are in place. Even though she won't be sleeping in here for a couple of months -don't worry, we would never subject houseguests to sleep next to a screaming newborn haha- her nursery is finally ready, and I'm so happy with how it turned out.
As I've mentioned before, it's a very small space, and our goal was to maximize what we have and make it as cozy, light, and well, pretty as possible. I decided to go with a mermaid theme since we have a lot of beach days ahead of us. 🙂
Here's a little peek at the nursery (which used to be a guest room):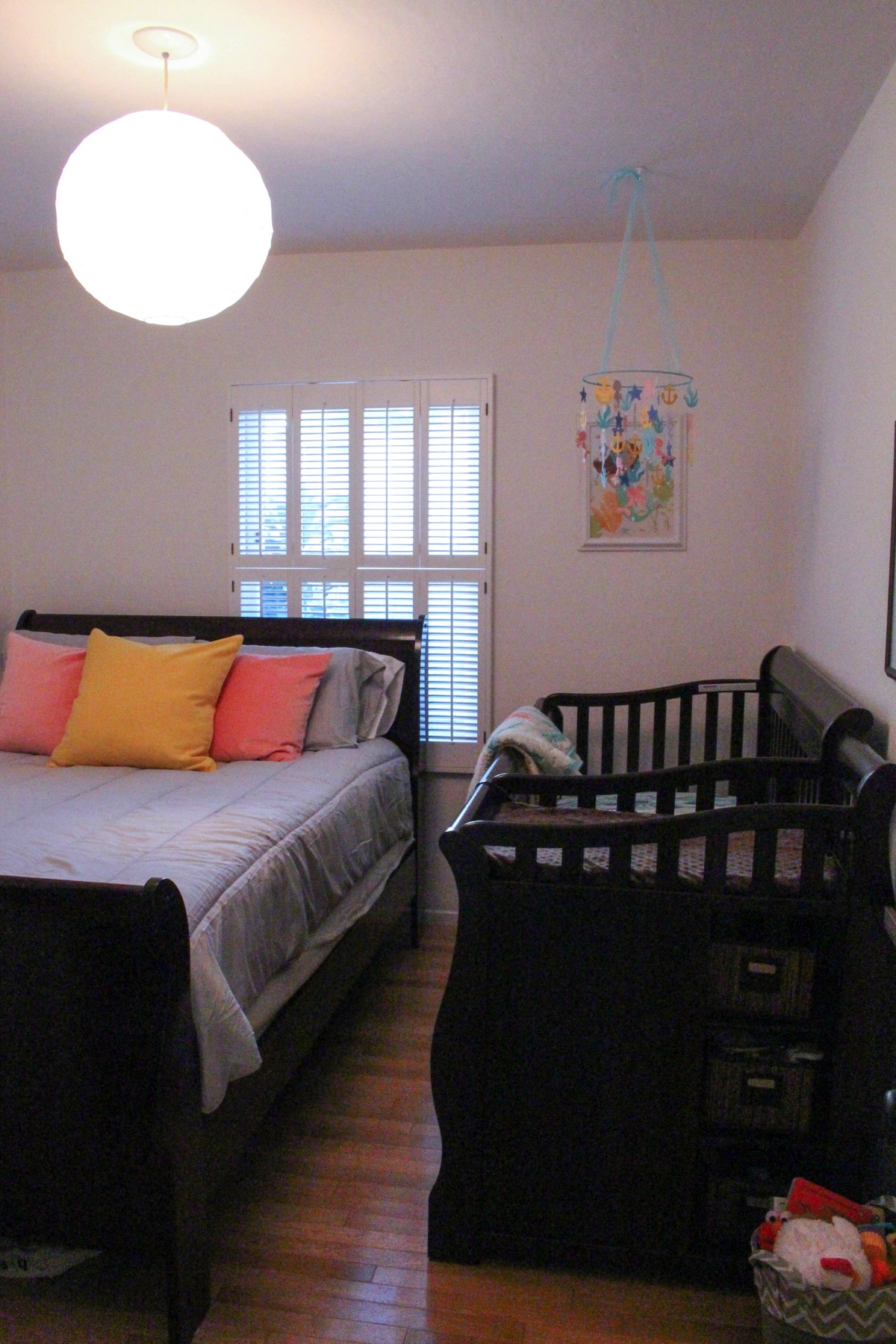 (We're thinking when she's a little older and we have guests, we'll probably just set up the pack n' play in our room and our guests can have the nursery since it has a queen bed)
The crib was Livi's, and for the bedding, we went with the Marine Queen set from Land of Nod.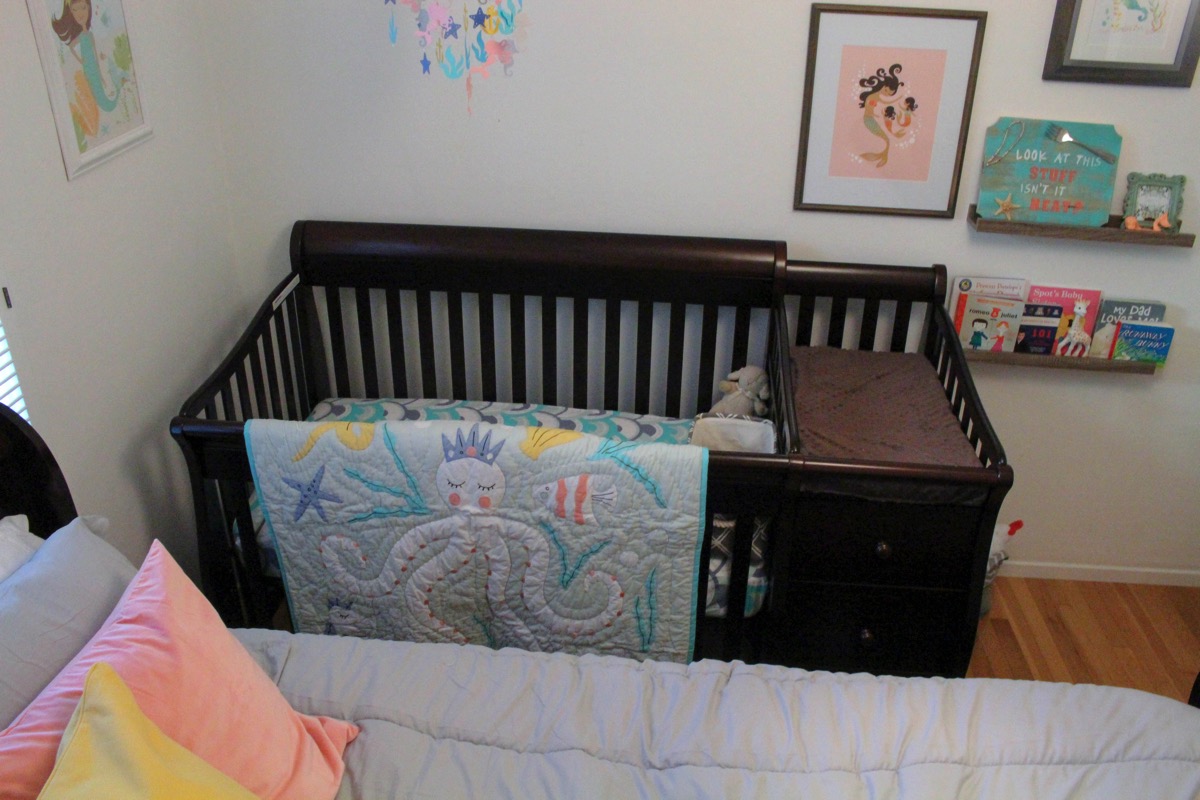 The prints in the room are from Etsy (this one, this one and this one).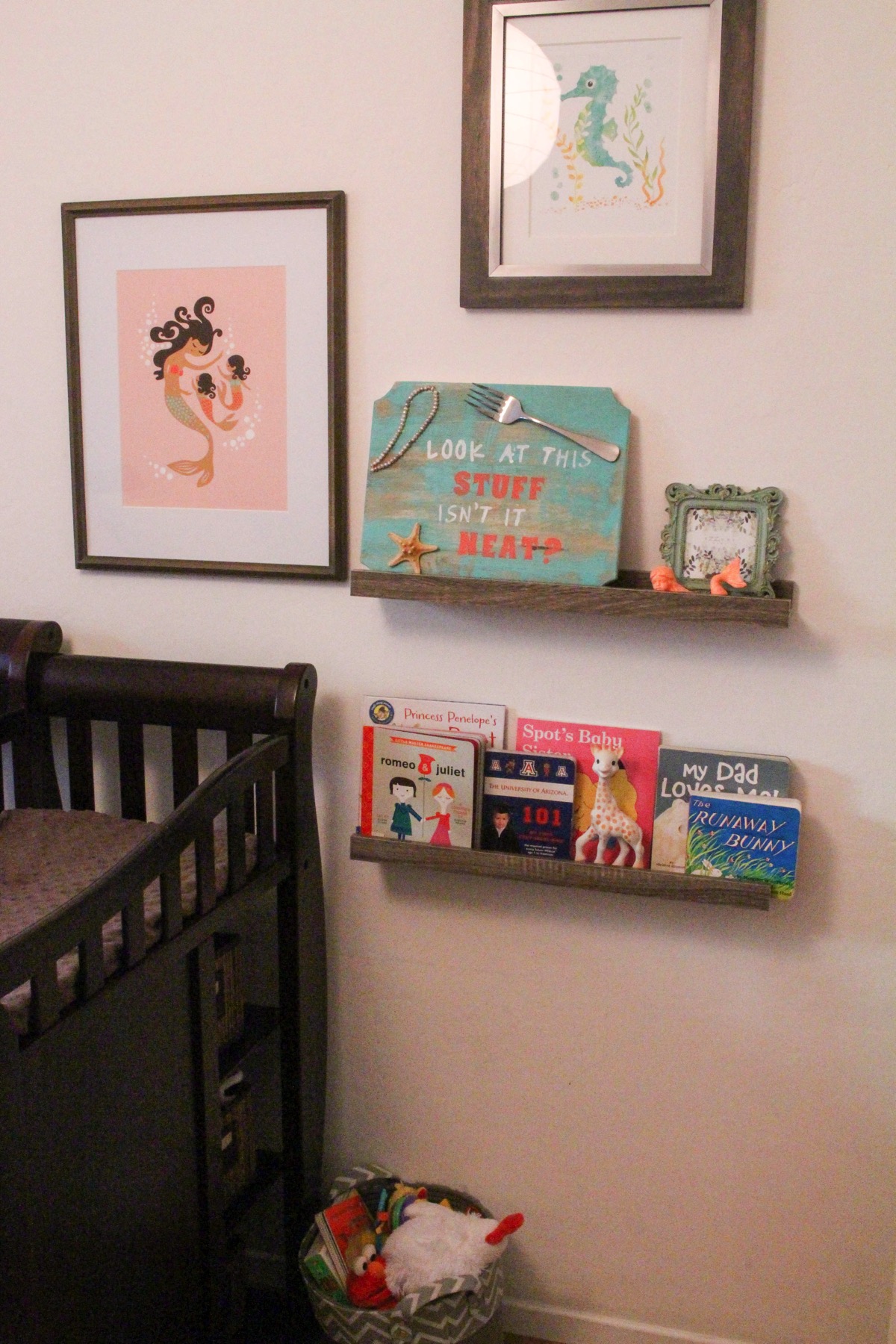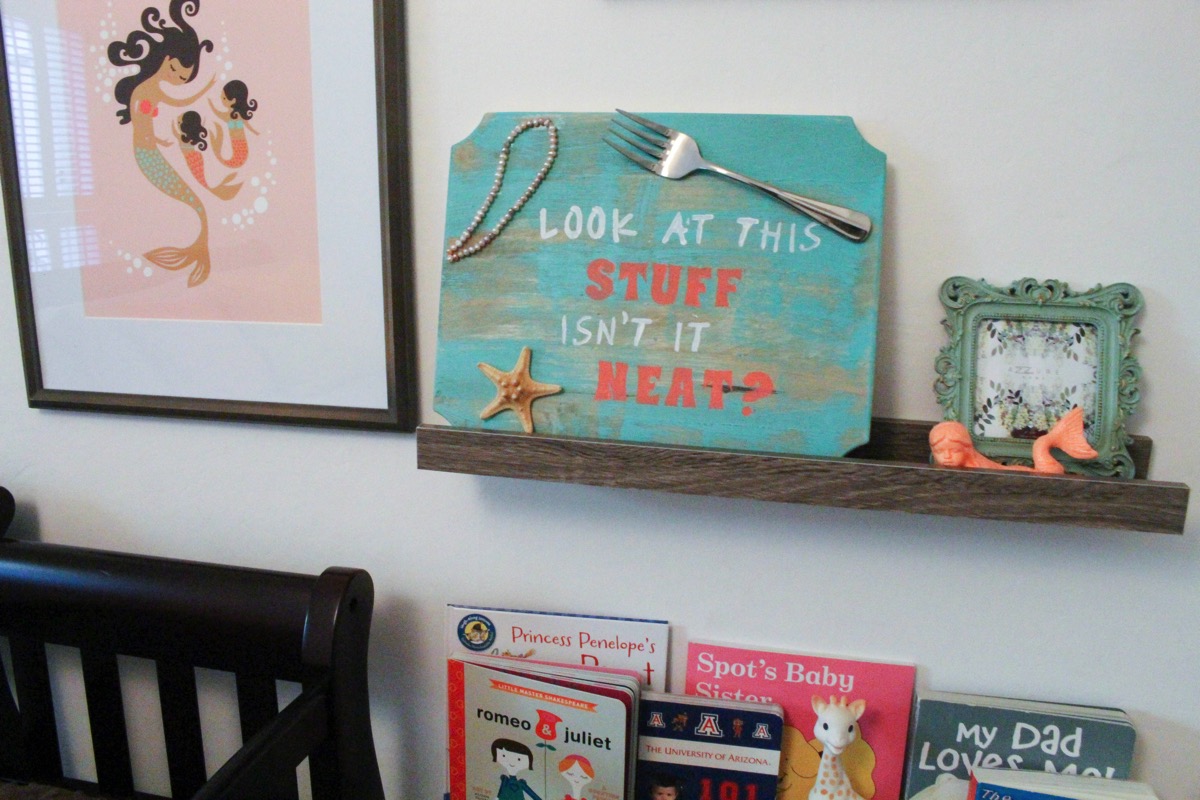 We got wall shelves from Target, added some books, this sweet little mermaid, a frame (ready to be filled with her first pic), and I ended up making the "Look at this stuff, isn't it neat?" sign with a piece of wood, some acrylic paint, wood stain, and stencils. I got the idea on Pinterest and was so excited to order one, until I found out the girl had MADE it. Cool, bro. Way to go all crafty pants on me. I decided to go for it. I'm not the craftiest of the crafters (I enjoy it, but not my forte), but I think it turned out pretty well. (Word to the world: stencils are kind of a PITA.)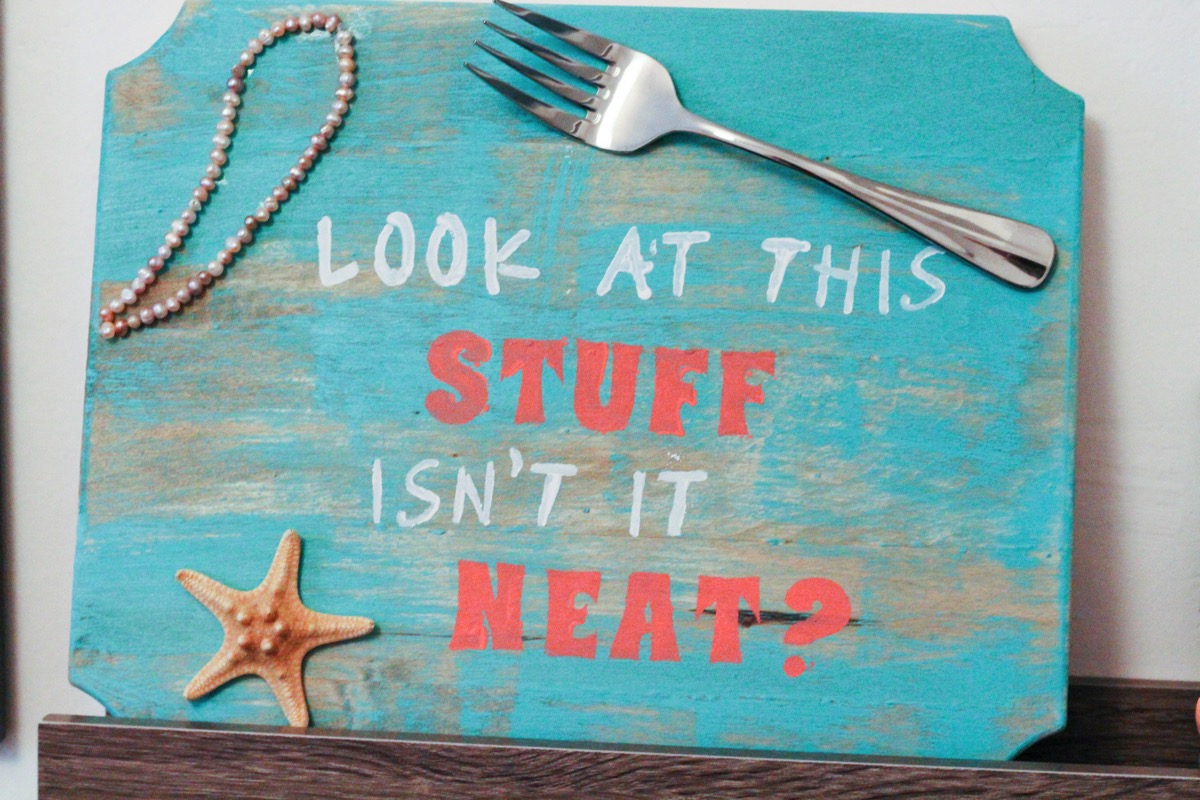 This weekend, the Pilot hung up this gorgeous mobile (also from Etsy).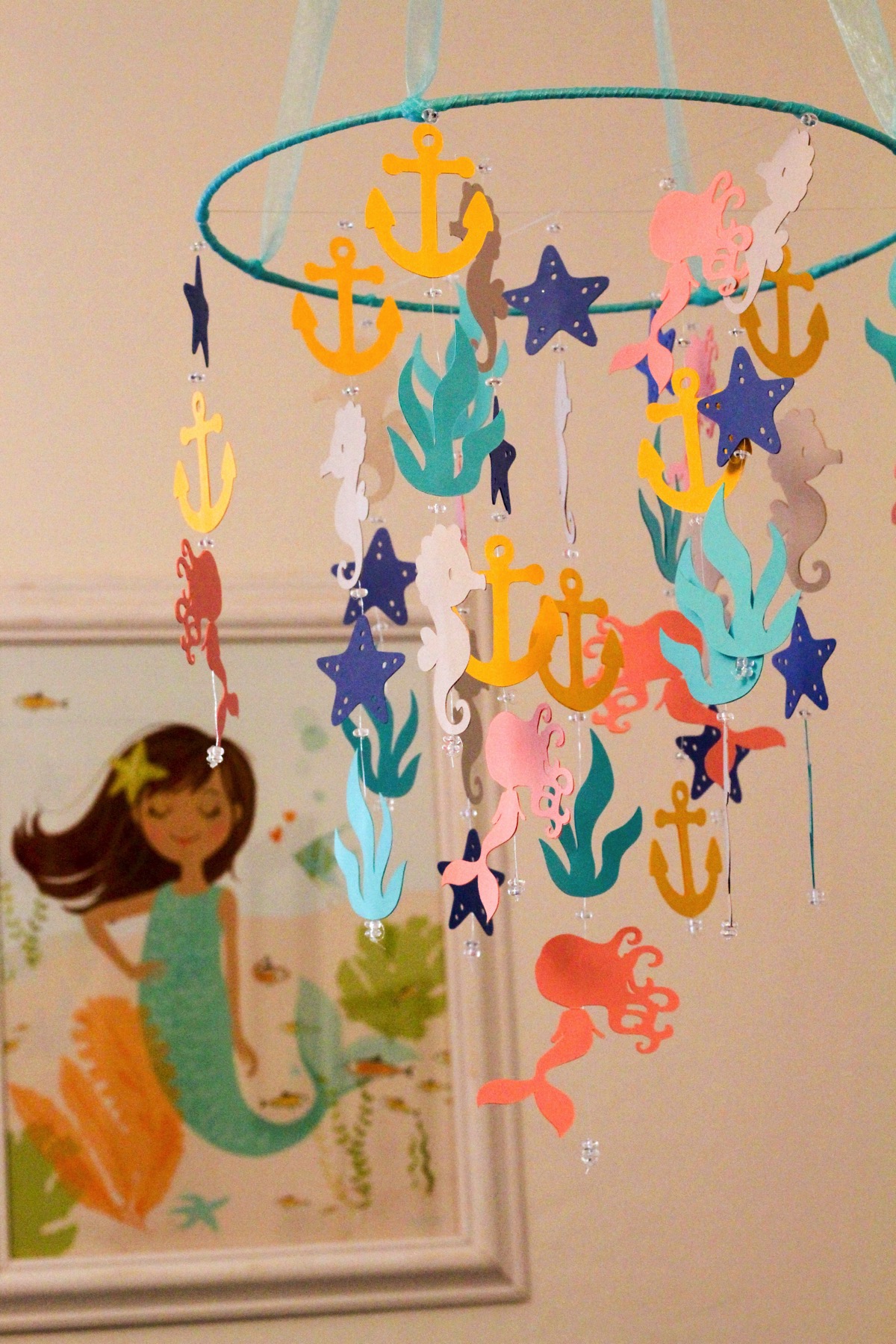 I emailed the seller a picture of the bedding, and she matched it perfectly.
The result is a simple and dreamy little room that I think little miss will enjoy.
Now we're just waiting for her to get here and join the party. 😉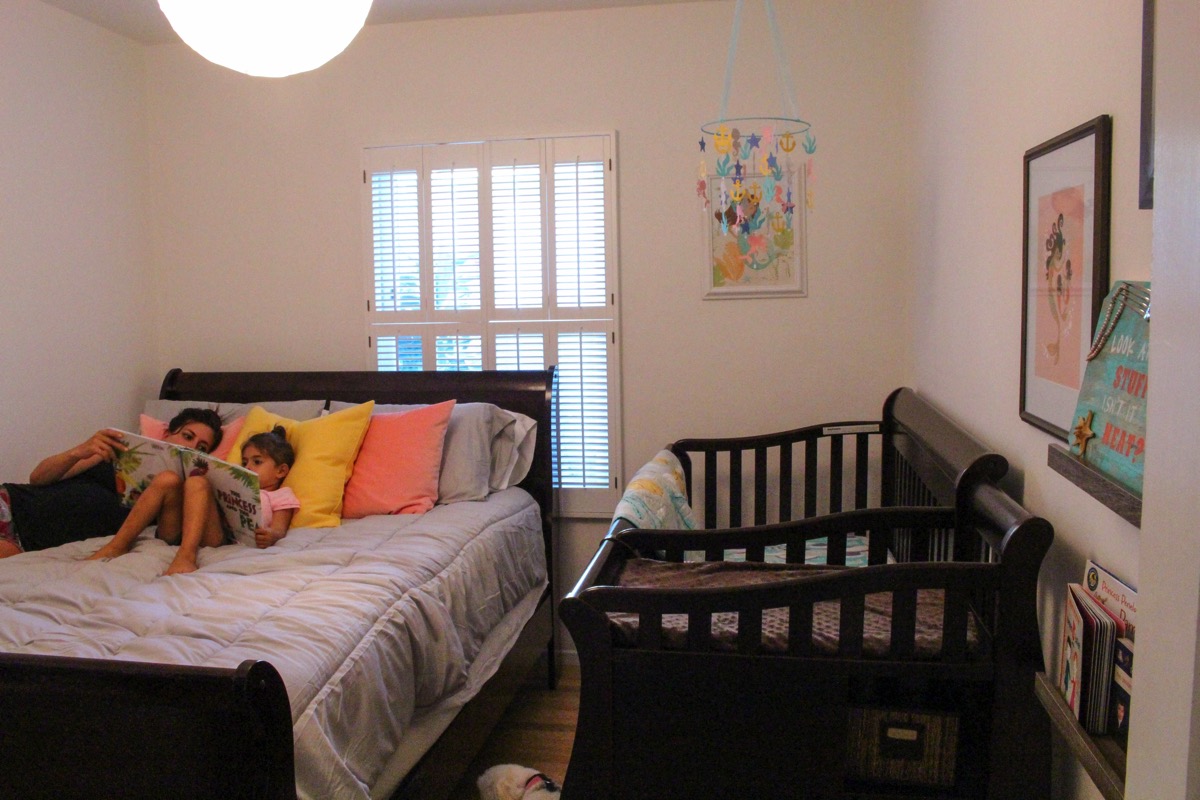 xoxo
Gina