Hiiiii 🙂 How's the morning going? Hope you're enjoying the day and that those of you who are off today are enjoying the long weekend. It's still wicked hot here, and I told the Pilot that my dream would be to spend the afternoon floating on a pizza raft.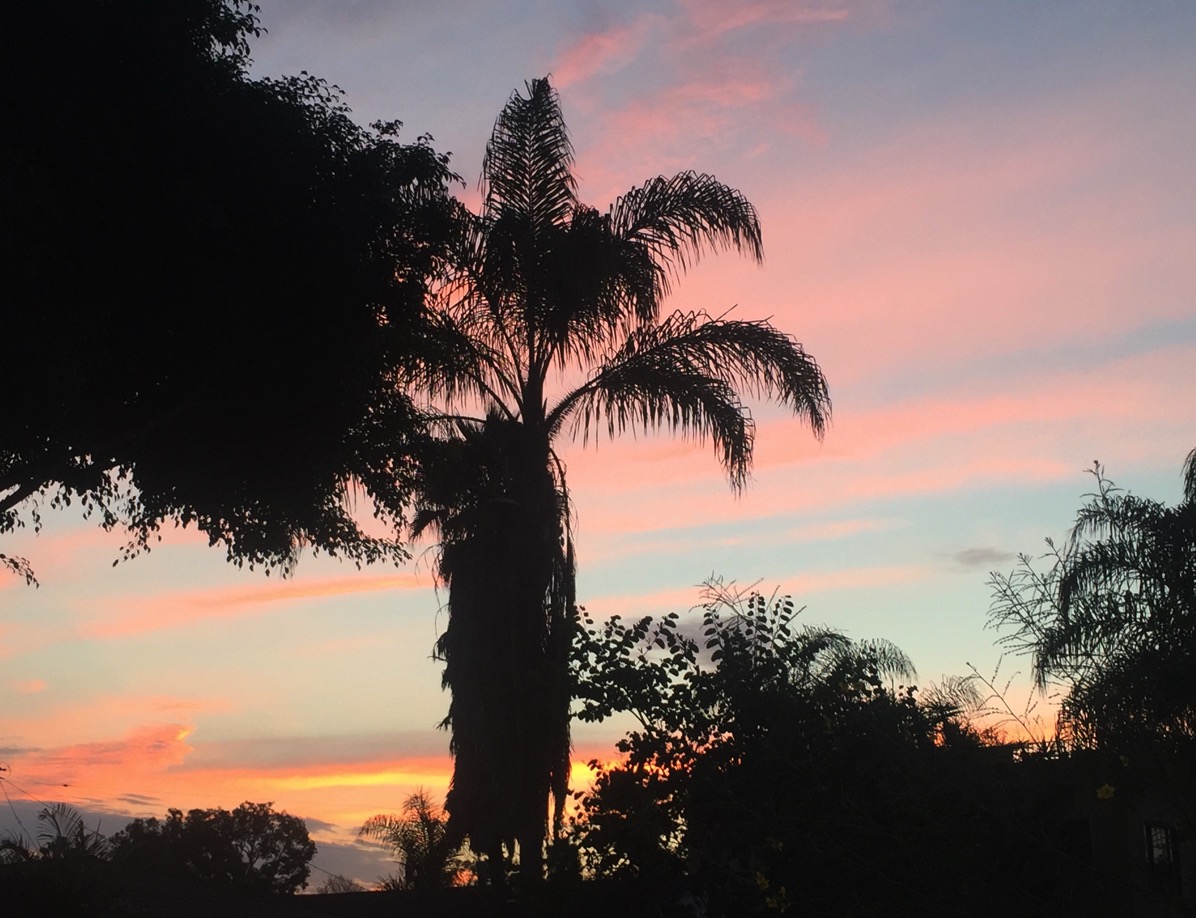 (Last night's sunset was not too shabby)
Some of the highlights from the weekend:
Shopping with Liv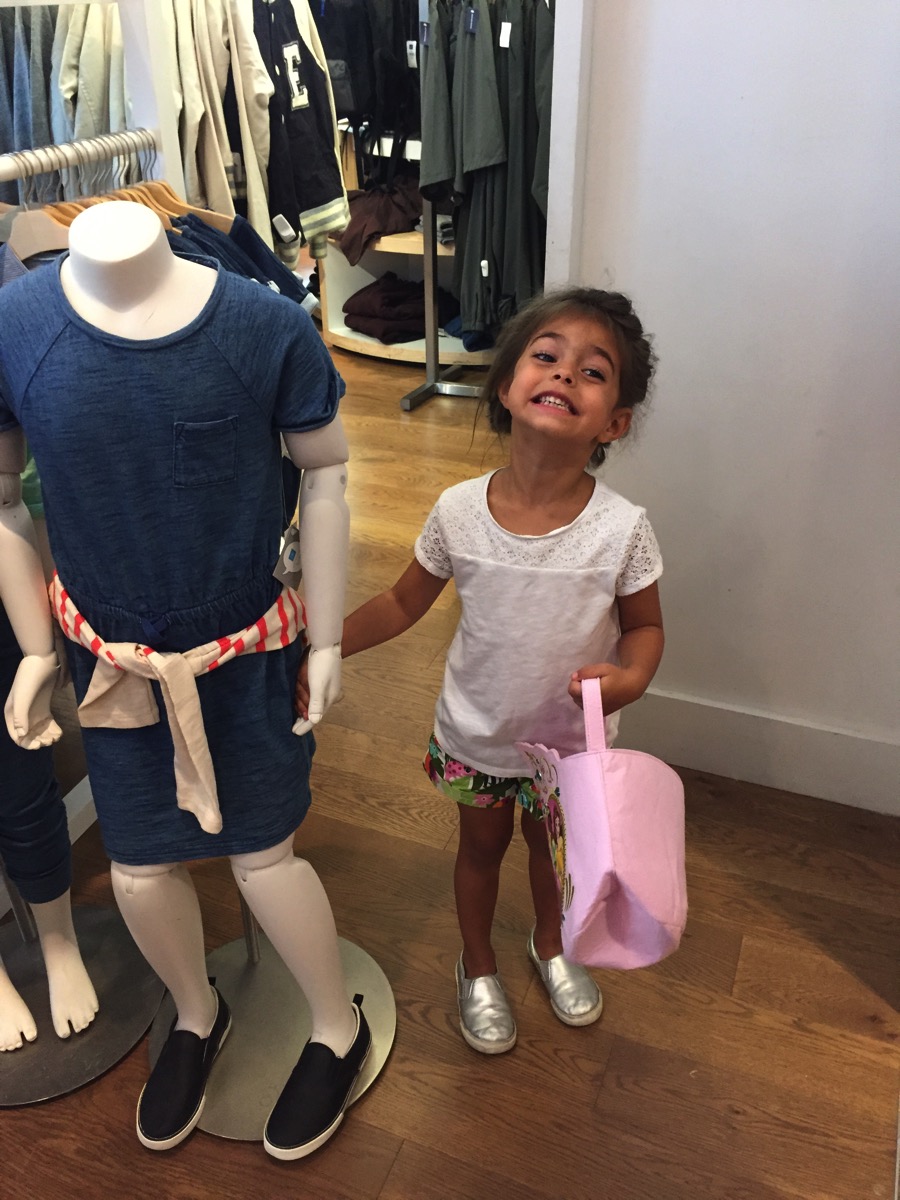 (We were in baby gap and she said, "Take a picture of me. This is my best friend!" haha. We got another pair of the shoes she's wearing, plus these sneaks and a couple of cute tops since everything is on sale for Columbus Day.)
Liv had ballet, and we went to breakfast at Cafe 976: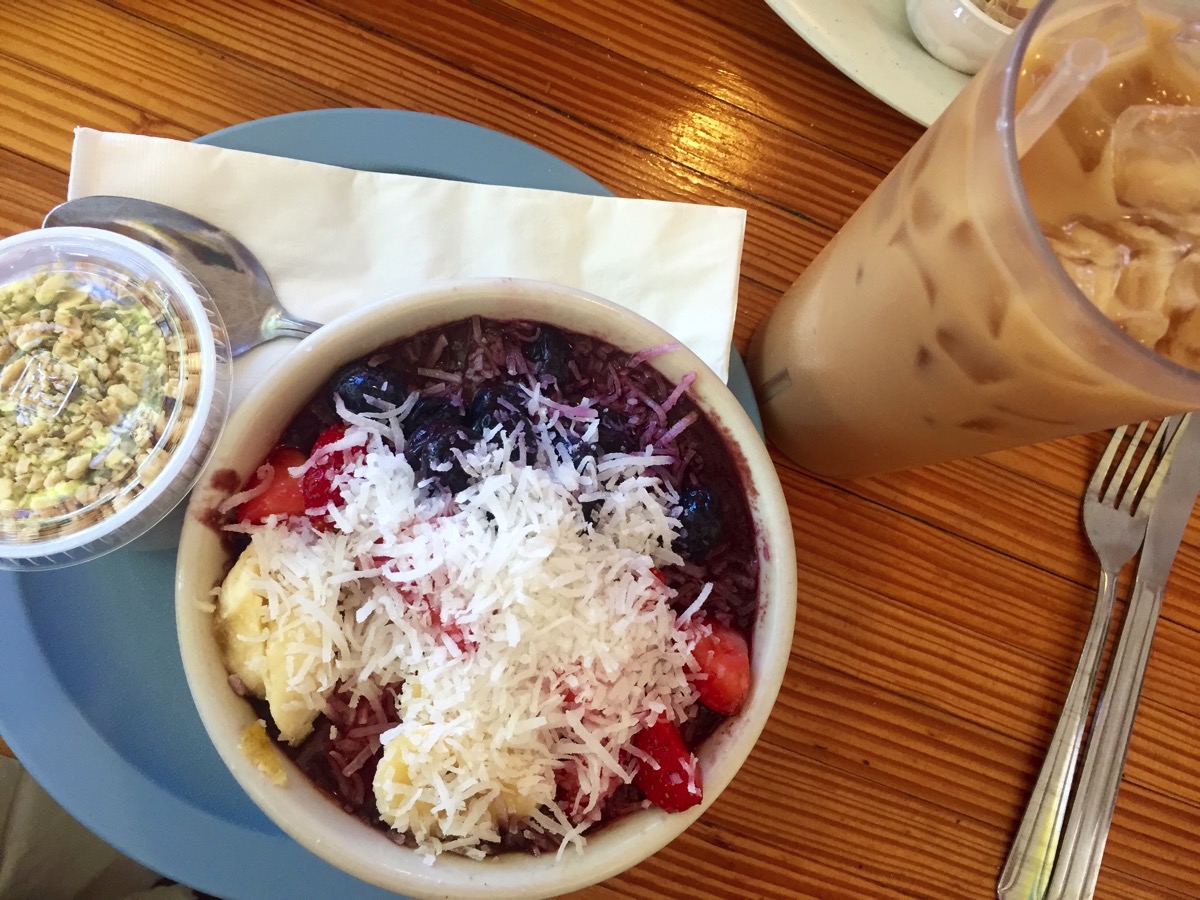 (I got the acai bowl, which was EVERYTHING, and a decaf almond milk latte + 2 scrambled eggs. I'd have to say on my "best acai bowls in San Diego" list that I'm working on -it's a tough job trying acai bowls everywhere you go haha- it's ranked number 5. Top spot goes to Tiki Port, followed by Cafe on the Bay, Nekter Juice Bar, Juice Crafters and then Cafe 976.)
Kicking the soccer ball + a stop at the ice cream truck: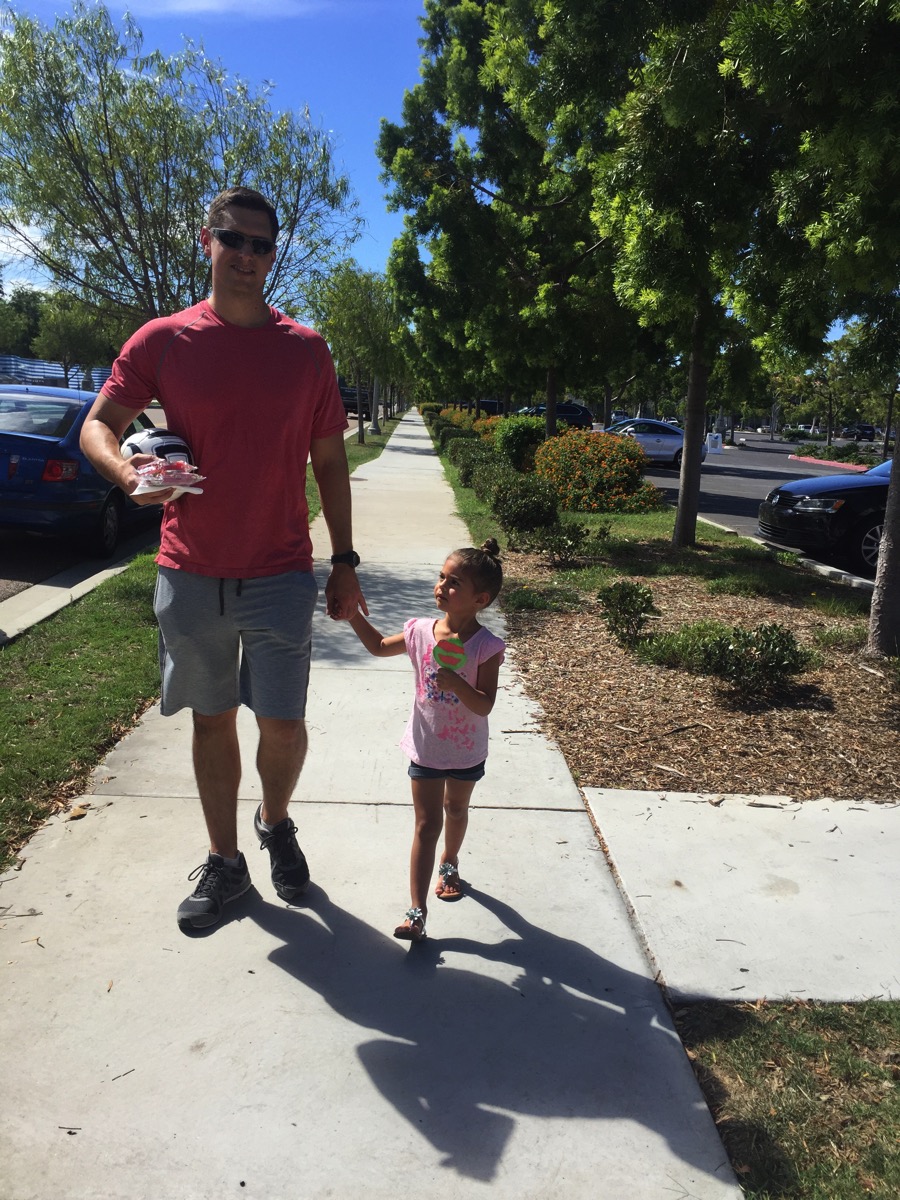 (every time we hear the ice cream truck, the Pilot and I joke to each other that it's out of ice cream)
and the weekend also involved some Thai takeout (Suppannee House is AMAZING)
football and errands. We also ventured to Belmont Park last night for the usual adventures: carousel, games, and a churro for the Livster.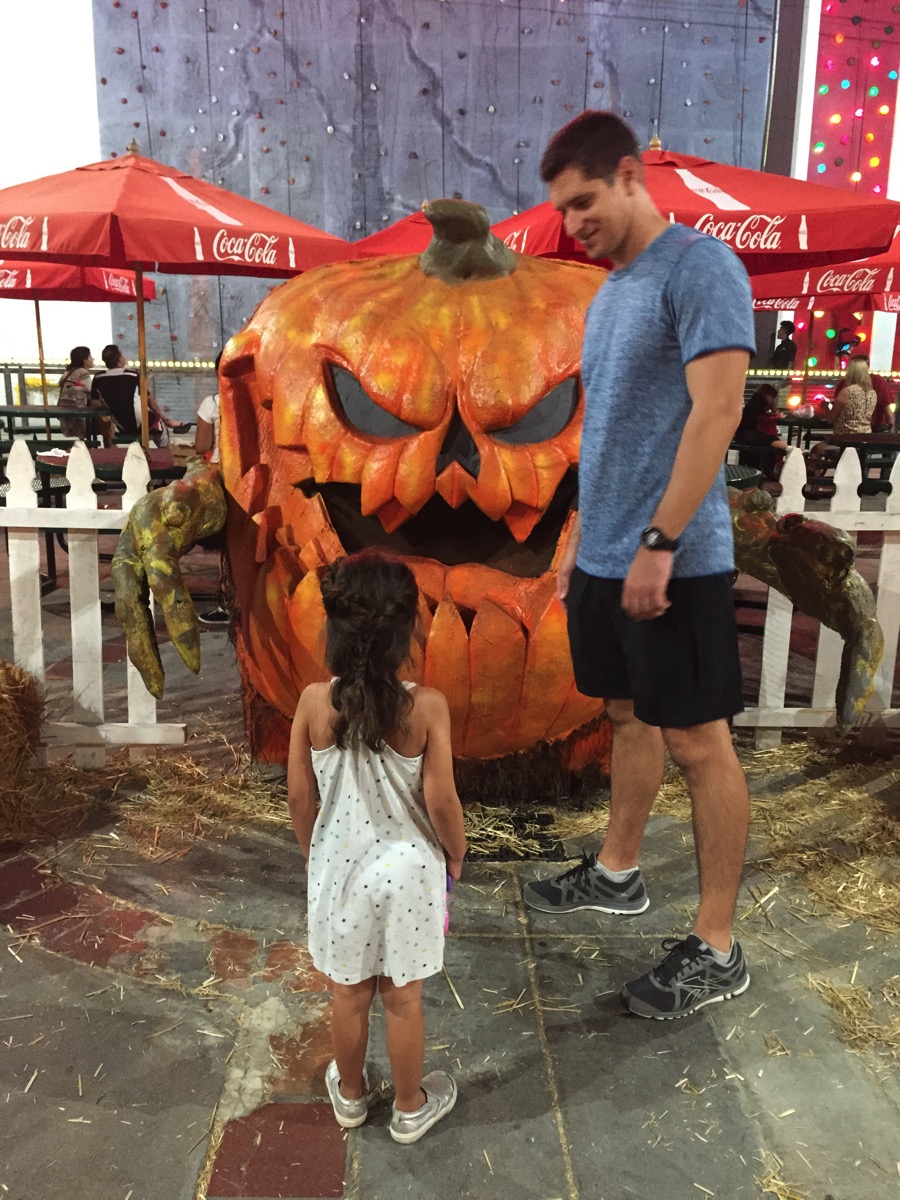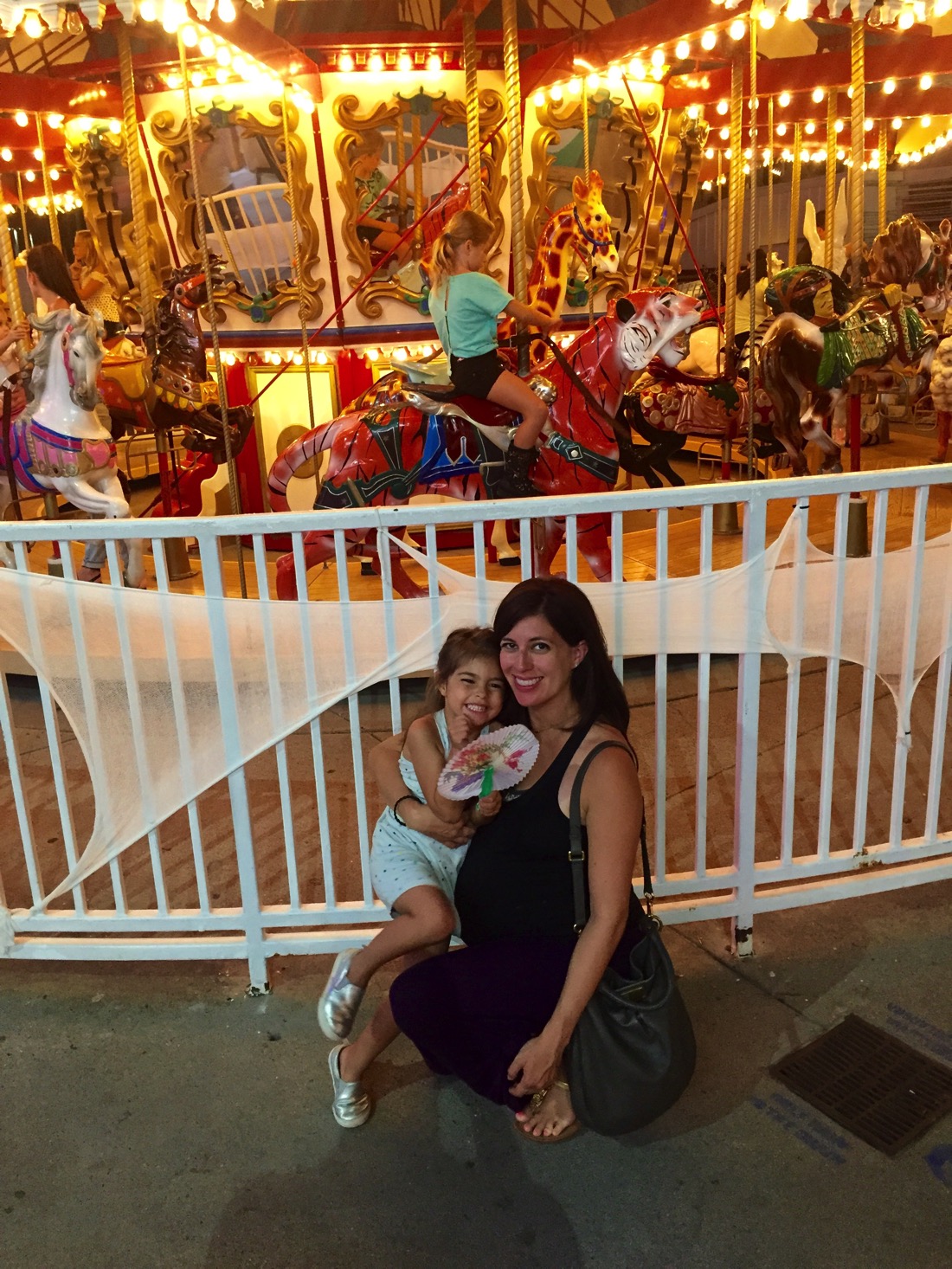 Workout-wise, I got in a TRX and walking combo, an off day, and a long walk day. I finally lost that "hamster on a wheel" feeling about the dreadmill since I've been doing it so often, and the time goes by surprisingly fast. I've been reading via the Osyter app on my phone (currently sucked into Beautiful Ruins) or watching TV while I walk. Kardashians, random movies (He's Just Not That Into You) and HGTV have gotten me through.
I also love that noodle is really into riding her scooter right now. She asks to ride it all the time, and is an easy way for me to get in some extra activity during the day.
Check out these skills: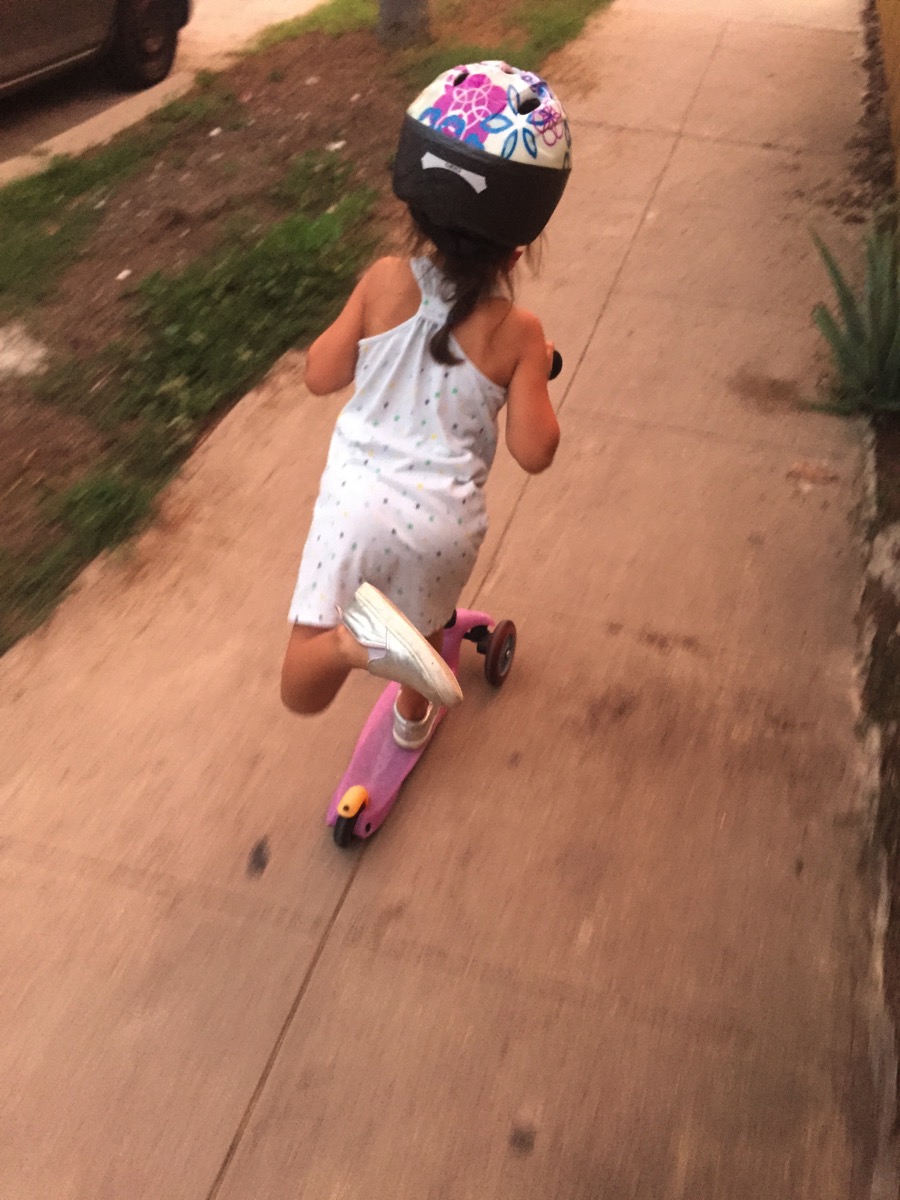 Hope you have a wonderful morning <3
I'll see ya later today on the Family page with pics from the baby's nursery. 🙂
xoxo
Gina
Looking for workout inspiration? Try this total body workout + this ab burner!
More awesome Columbus Day sales:
World Market Friends and Family ends TONIGHT (I look forward to this all season!)- 25% off + free shipping with code "FNFGOSHIP"
Gap extra 40% off with the code "LOVE"
Madewell 30% off fall essentials (code: HIGHFALL)
Plentiful sale stash at Shopbop
J. Crew 30% off with code "WEEKEND"
Banana Republic 40% off with code "BRSAVE"