Family: Weeks 37-39… and into Week 40
and feeling…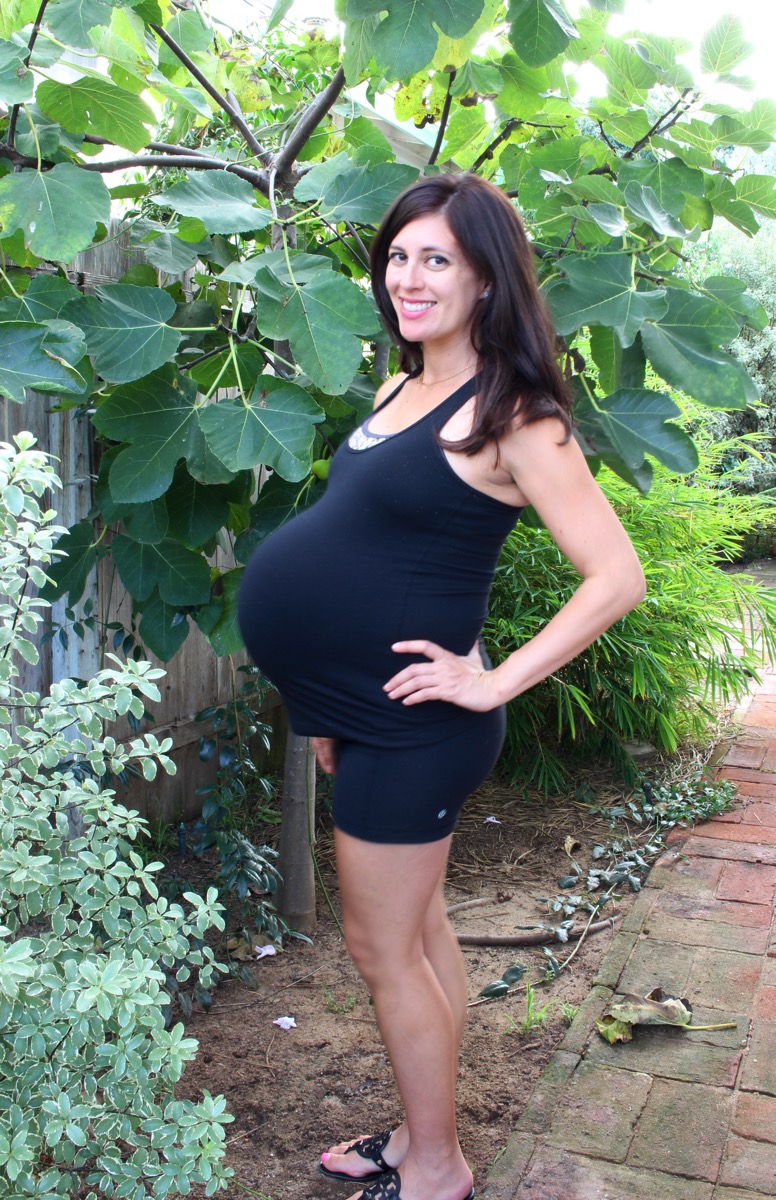 nervous/ready/excited/let's do this.
Random thoughts/things that I've noticed:
-The funk that I was in from weeks 37-38. A lot of things compounded, and I wasn't feeling like myself at all. After 4 days of constant on and off crying, I gave the midwives a call. I talked to the midwives, Tom, and my mom about it, and when madre called on Tuesday to say that she and nana were driving up here, it was the first time I cried out of happiness over that weird span of time. I instantly started to feel better, and their visit was just what Livi and I needed. Since the funk, I've made a conscious effort to get outside every day, go on long walks, and spend lots of fun time with Liv.
I think I felt guilty for feeling sad the last couple of weeks of pregnancy, which in turn, made me feel even worse. Here I am with the most exciting, beautiful thing to look forward to (something I know many women and friends want more than anything and can't have, and it breaks my heart), and here I was crying my face off. I can't do a lot of the things that I do to relax when I feel stressed (like a super sweaty workout or glass of wine), and I think the pre-birth hormones dumped in an intense way. When I went through postpartum anxiety/depression/whatever it was (as I was never formally diagnosed), I failed to write about it until I was coming out from the clouds. I feel like this was a disservice to those who were experiencing similar emotions and feeling as alone as I was. In my current situation, I'm committed to posting any of the not-so-fun things I feel are worth writing about (while still maintaining the fun spirit of my blog), in real time instead of retrospect.
The good news is that I have a great support system ready for when baby gets here so I don't go down the same road again. Tom will be home for a couple of weeks, then my mom is visiting, then hopefully nana will be coming to hang out with us. In the meantime, I've put a lot of effort into ensuring the blog workload won't be a factor while still publishing fun and useful content. We're meeting with a maternal therapist this week, who is going to look out for me and make sure that this postpartum experience is different. To all of my fellow mama friends: don't feel like you need to put on a smile or fight it out if you're feeling weird/sad/anxious/unlike yourself. Talking to someone can make a huge difference -even if it's just to vent!!- and they can get you the resources you need to feel better again. <3
Adding this in: we did meet with the maternal therapist, and she was amazing. I talked to her about the 4-day cry festival, and she said it was completely normal. We also talked about my first postpartum experience, and it turns out that I did indeed have many of the symptoms for postpartum depression and anxiety. The good news is that she said it's completely preventable, and was happy to hear we've been proactive by making a plan for baby #2. She said it could be a very corrective experience, and that I don't have to feel that way again. Last time, I was afraid to tell the midwives I was feeling anxious and guilty, and as the therapist said, a lot of women don't come forward and say they don't feel ok, because they think it's NOT ok to not be ok. (Most confusing sentence ever.) Either way, I'm thankful to have resources, support and solutions at my fingertips for this time, and I'm going to take it so much easier on myself.
-Crazy pregnancy dreams continue. I had one dream that I needed to go in for an extra ultrasound (to check the status of our omgsobig baby's growth), and the tech took out some super glue. I asked her what she was doing, and she said she was going to glue my eyelids shut for the ultrasound, and that it was policy for them to strap my arms down. I was like, "What?! No." and I got off the table. She asked where I was going, and I was like, "I'm leaving. You can't do that to me." So weird.
-I need to change out my "leaving the hospital outfit." It was originally maternity jeans + a loose top, but since it's 1000 degrees, sundress FTW.
-I've had some INTENSE Charley horses in the middle of the night. One night my calf muscle got stuck, was hard as a rock, and I started yelping to Tom, who was sleeping soundly next to me. He thought my water had broken and it was go time, but it was just my stupid calf. He kindly massaged it for me while I thought to myself, "This is the worst pain of my life." And then I realized I'll be praying for something that feels like a Charley horse when I'm in labor.
-Bras are the death of me. I usually have no prob with them (and will sleep in a sports bra every night), and lately, I feel like all of them, even the ones that fit me properly, feel like they're suffocating me. I couldn't help but chuckle to myself when I took my bra off yesterday and let out an exaggerated sigh of satisfaction haha.
Weight gain: 36 lbs
Belly button status: Belly button? You mean this protruding ball thing?
Awkward pregnancy moments:
By the end of the day, my shirt will tell a tale of everything that I've eaten. Almond butter splotches, dots of hot sauce, and crumbs are all common.
The walk is a full-out waddle. I think the world knows my discomfort, and it's kind of fun to tell people "Any day now" when they ask when the baby is coming. Whenever we go out, I can't help but wonder to myself if it will be the spot where I officially go into labor.
Cravings:
PIZZA. My ideal day of meals right now would be oats and egg for breakfast, soup and salad for lunch, and pizza for dinner. Oh, and pie for dessert. 😉
Aversions:
Not really anything, but I don't crave a lot of foods. For example, nothing really sounds good to me until a plate of food is in front of my face. (Unless it's dessert or a soft pretzel. Then, all bets are off.)
Workouts:
Are still consistent, but very mellow. I've been walking a ton this week with some TRX work thrown in, but that's about it. I was going to take a barre class on Sunday, but it's officially a scene to get from the floor to a standing position again.
Looking forward to:
-Finally meeting this little lady, and seeing Liv meet her sister for the first time. It's so soon, I can feel it. <3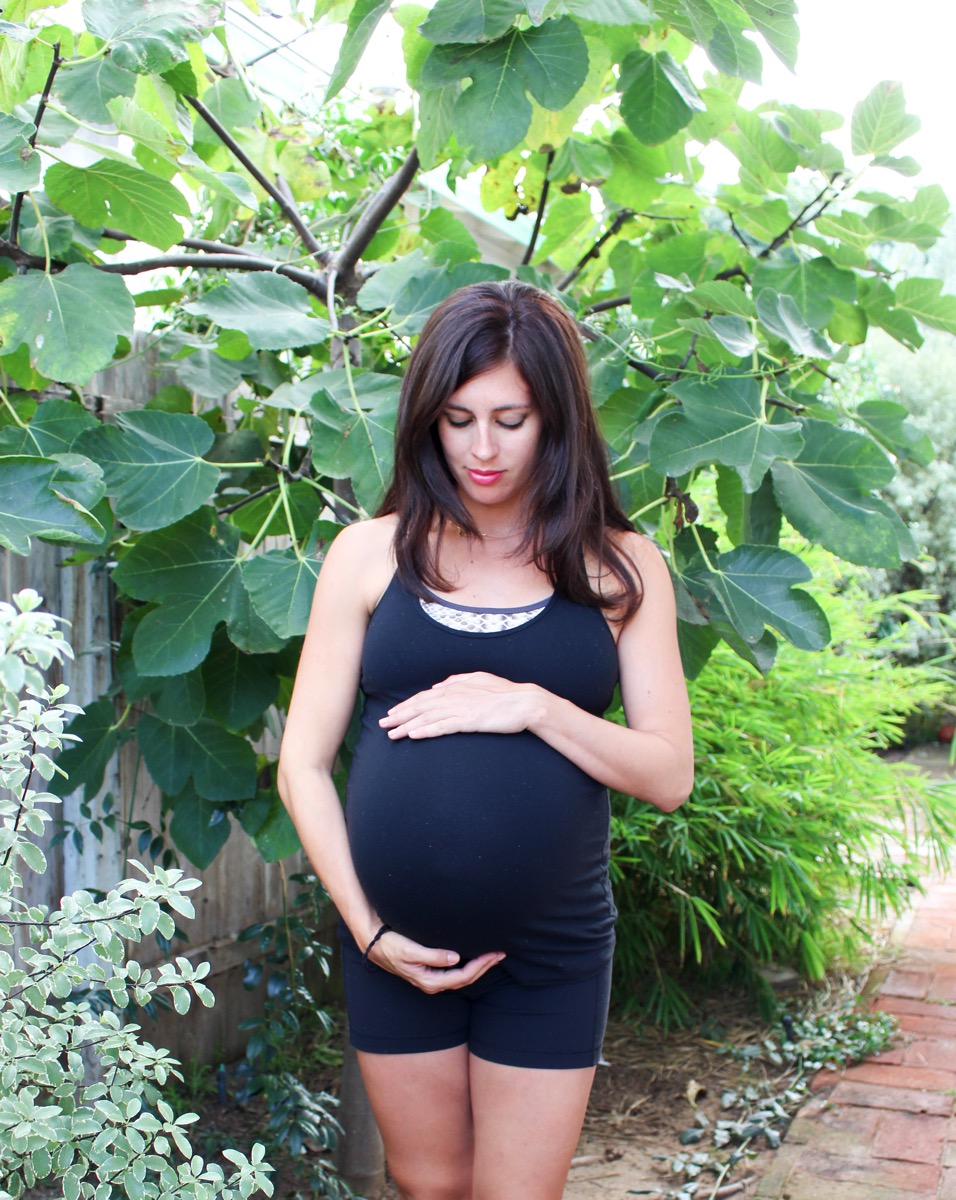 xoxo
Gina