It's a zoo + TRX/kettlebell circuit
Hi friends! How's the day going? Hope you're enjoying the day. So happy to hear you like the pumpkin pie brownies recipe! Please let me know if you give it a try.
The Pilot says our Costco membership is a waste, and I say 27oz jar of almond butter.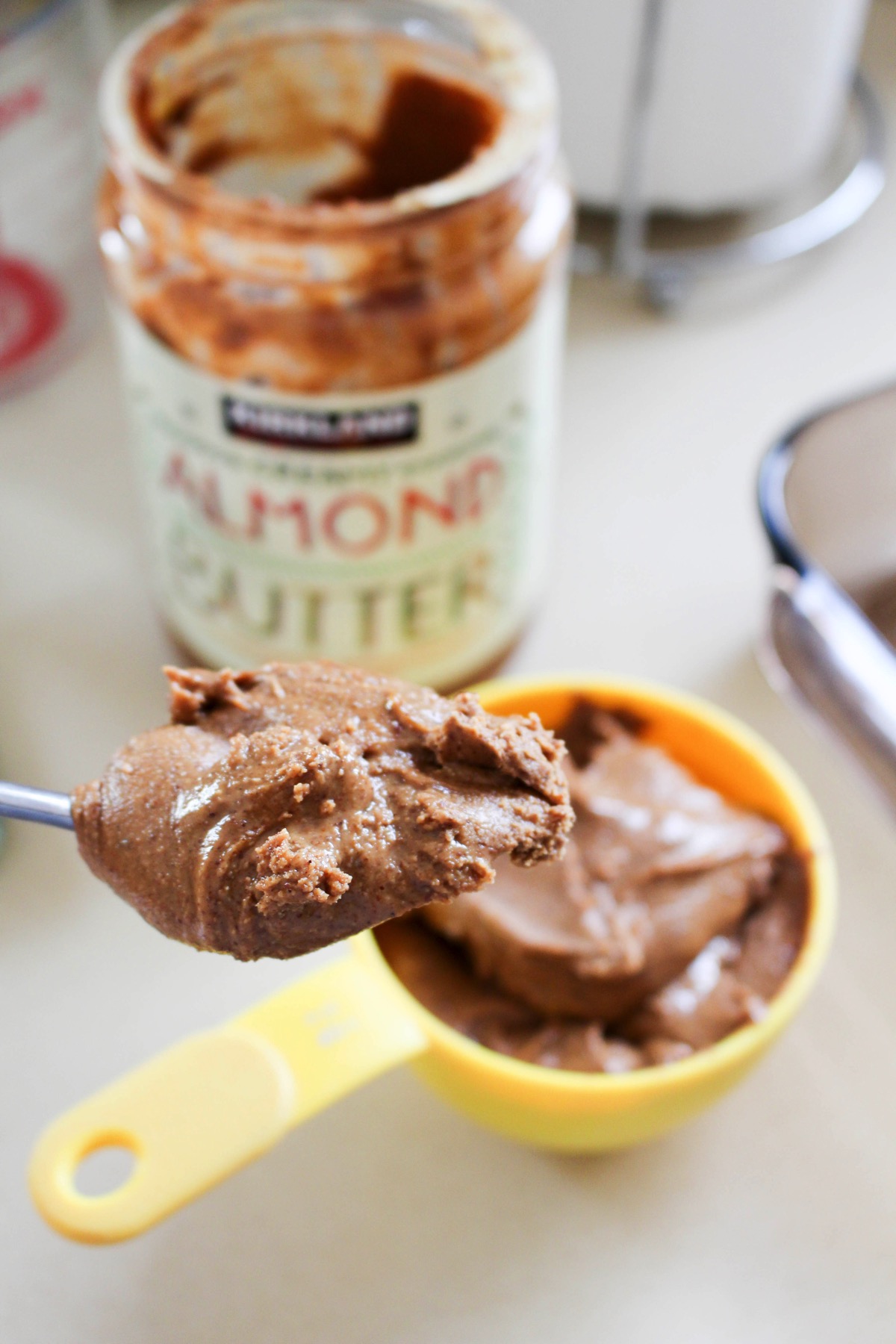 It certainly comes in handy when you're baking multiple dishes that involve it… or when you just really like a spoon covered with AB and chocolate chips. 😉
For my fellow skull-obsessed friends out there, I wanted to show you the fantastic skull we picked up this weekend. We were in Home Depot to get another plant for our living room since ours has perished (<— = I killed it). When we saw this skull with a plant growing out of his head, we knew it had to happen.
Skull, I hope I can keep you alive.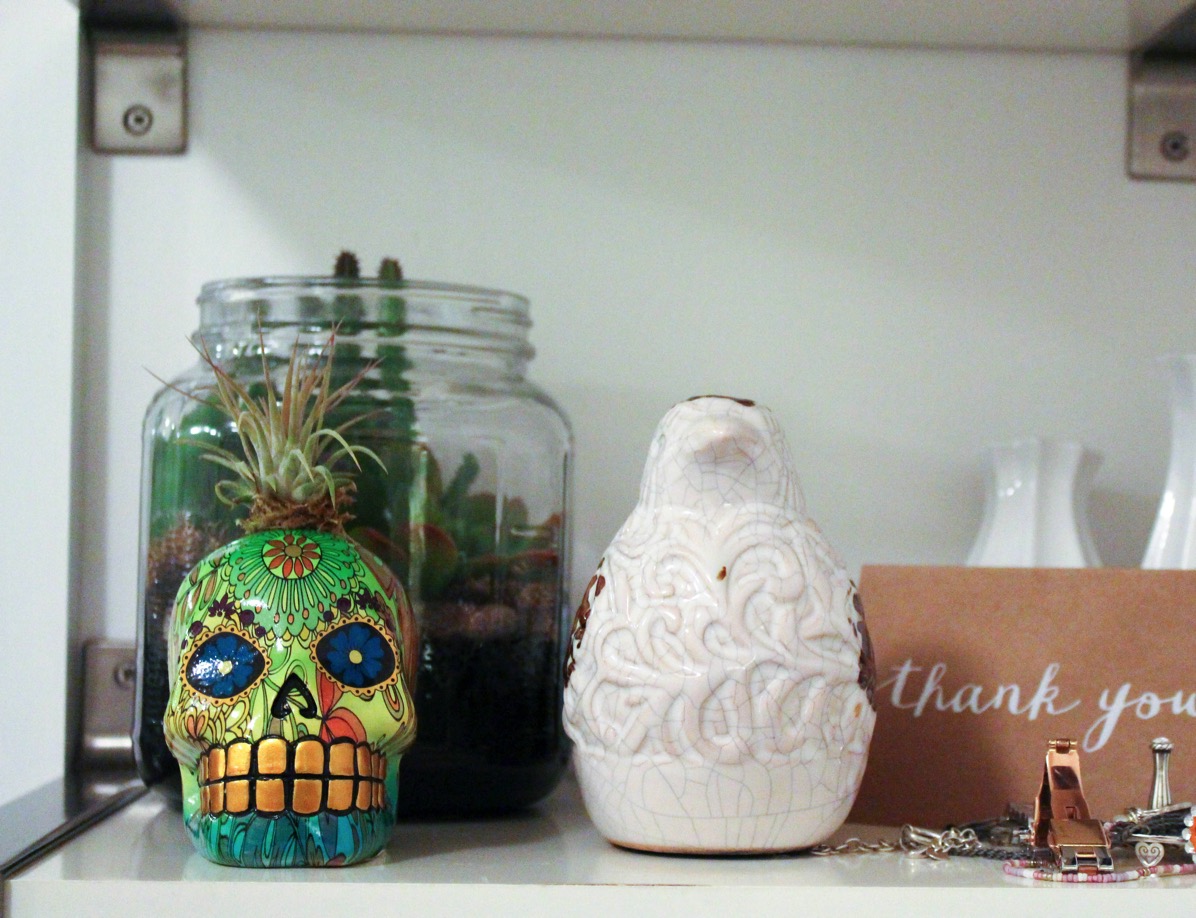 Some adventures from lately:
since the Pilot was off on Monday, he came with me to my midwife appointment, and then we all headed to the zoo.
It's a good day when you get to pet goats. 😉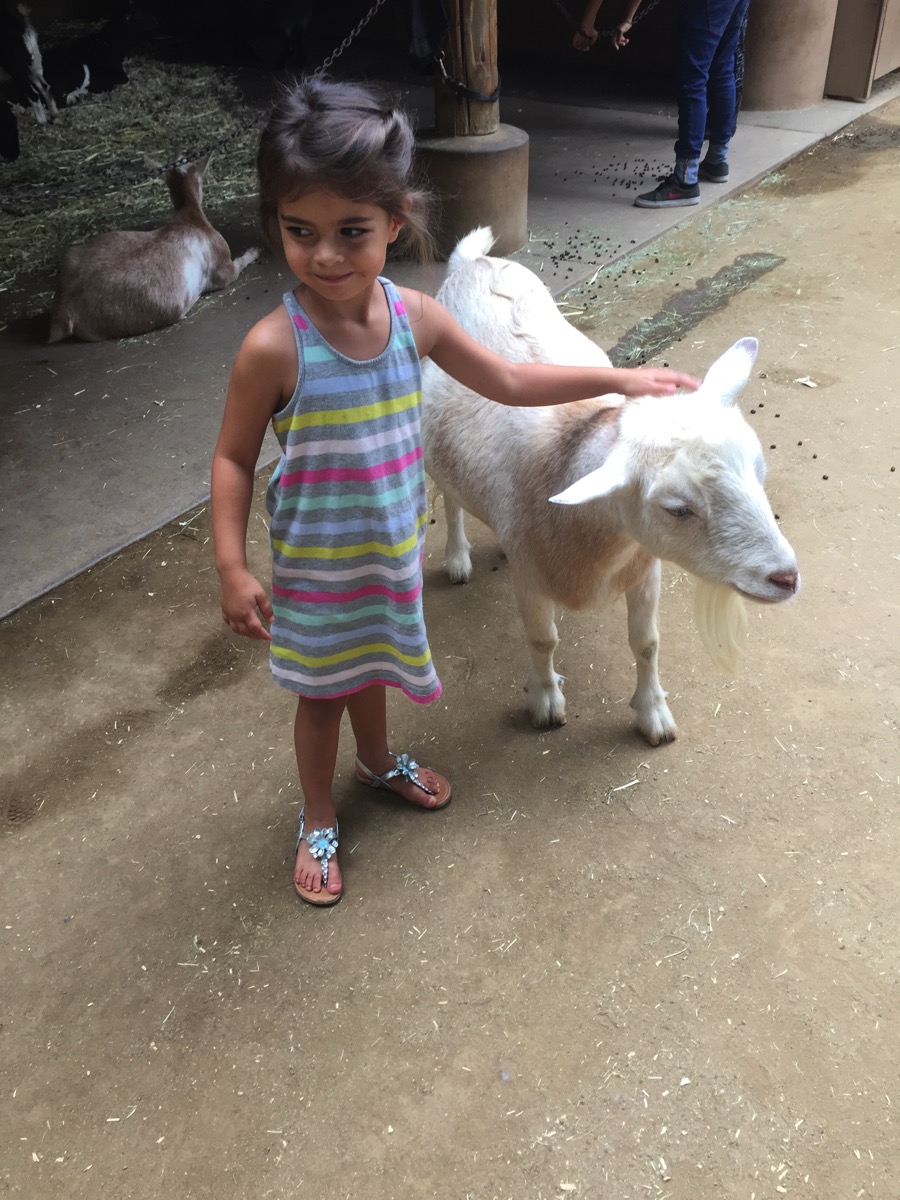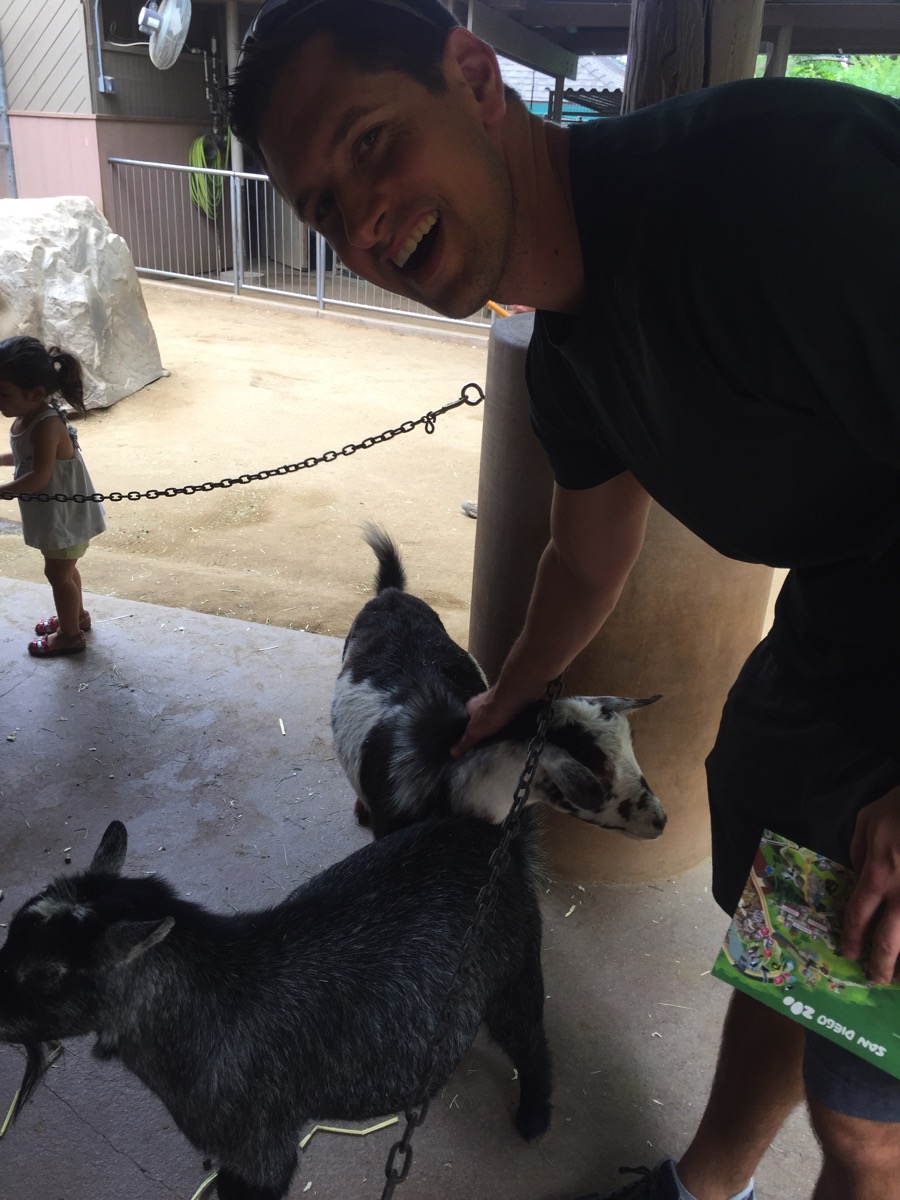 We walked around for a couple of hours, and it was perfect.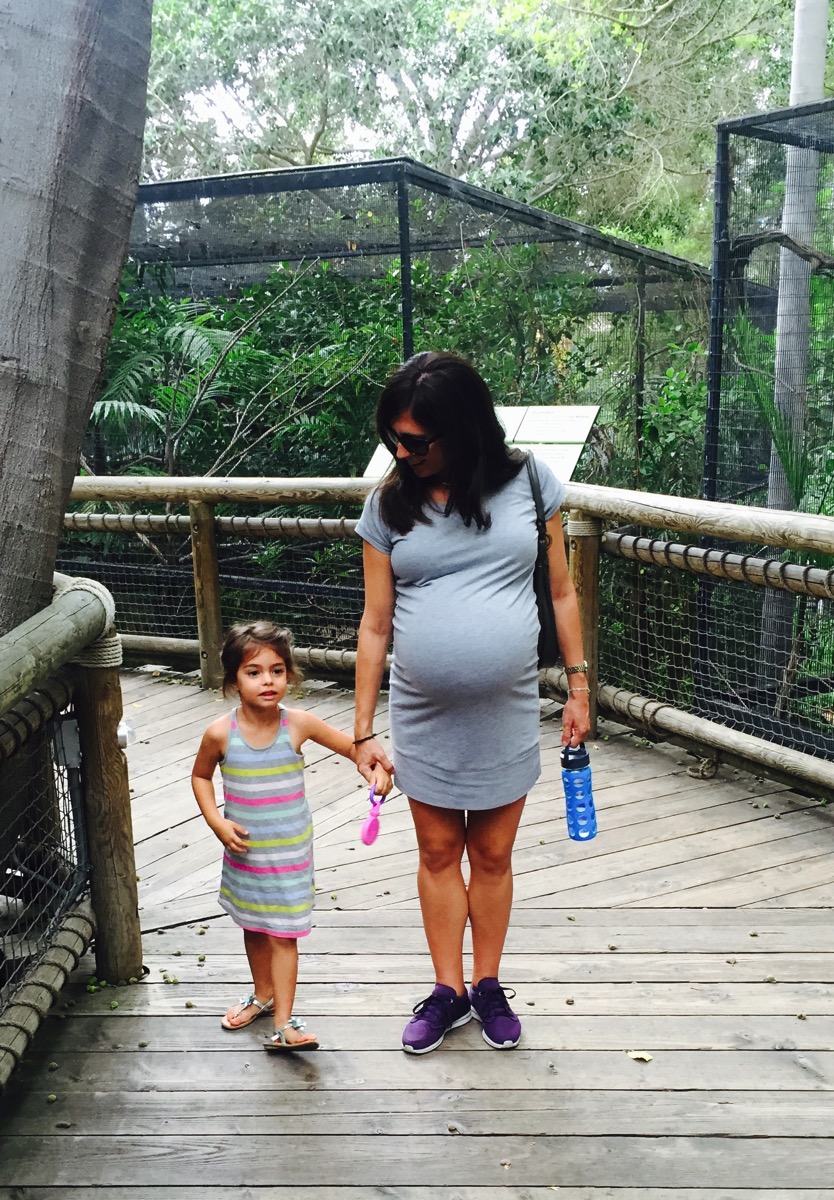 Livi got a kick out of the penguins swimming around. She has a pretty spot-on penguin impression. (She smacks her belly and makes the funniest face. I've never seen a penguin smack its belly, and it cracks me up every time.)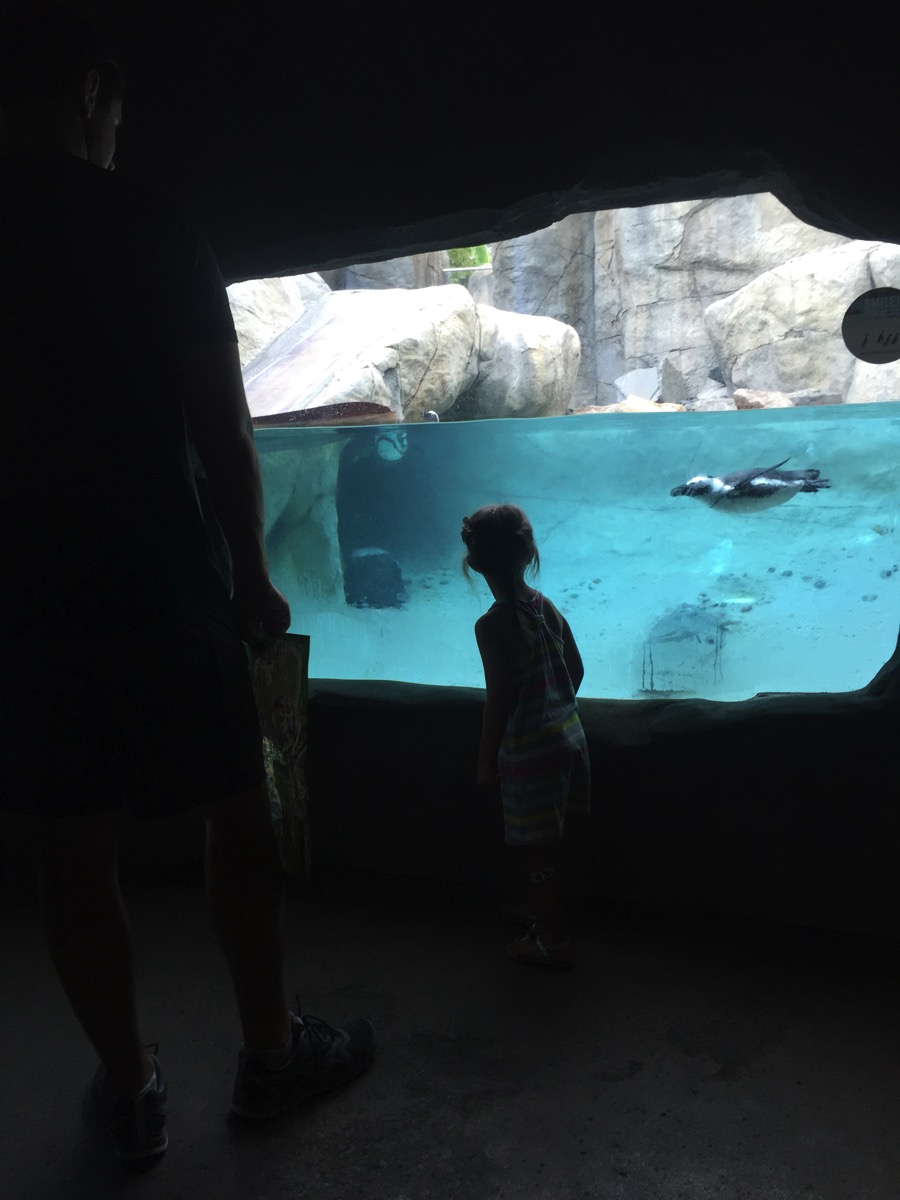 Yesterday, I had a chiropractor appointment and then wandered around PB for a little while.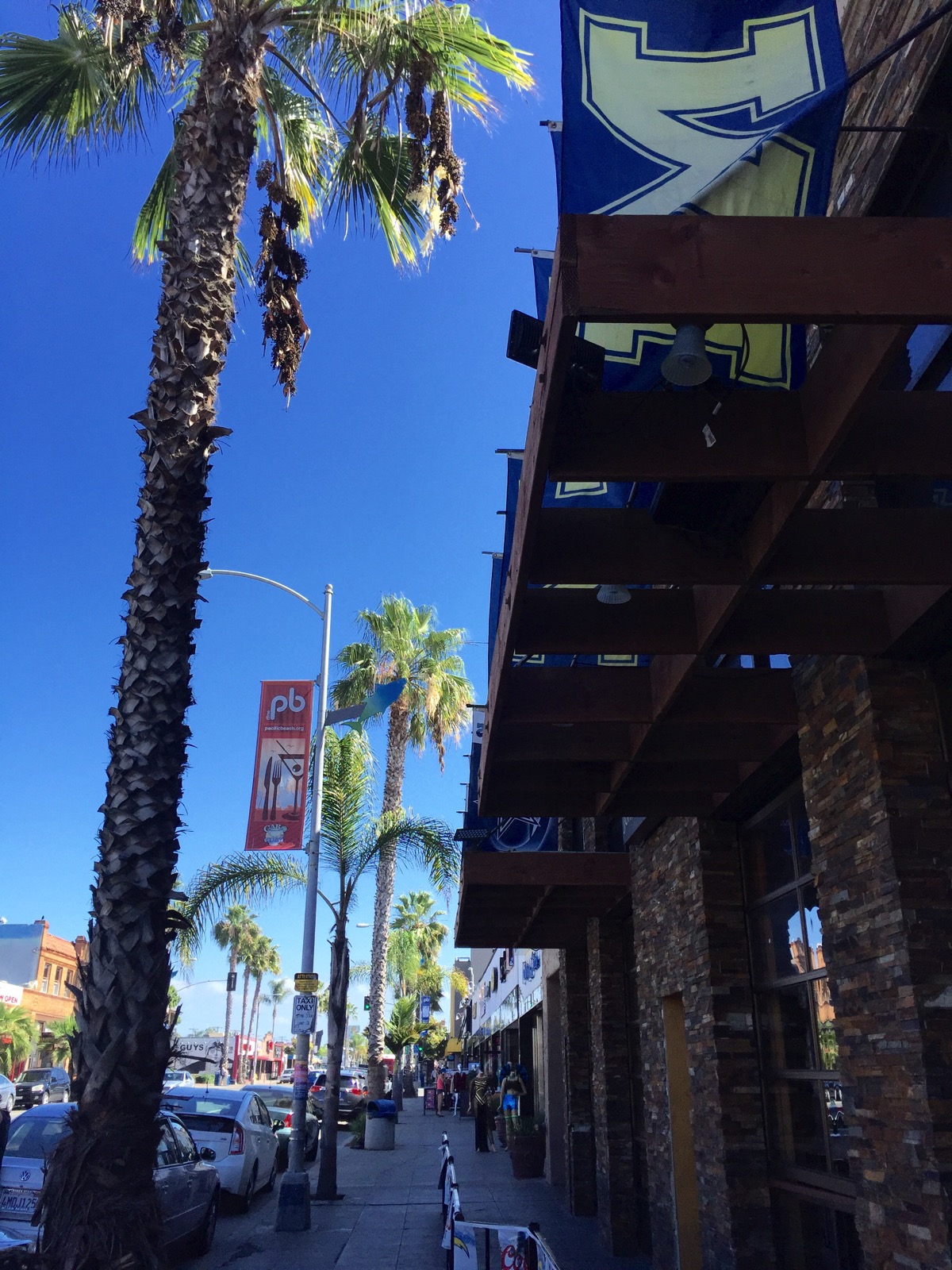 I enjoy getting lost in Pangea's Outpost (such a fun spot if you're visiting or live in the area). They have a boutique area, art, locally-made crafts and goodies, a yoga section with meditation books, kids' stuff, shoes, jewelry, and athletic apparel.
Need this shirt in my life: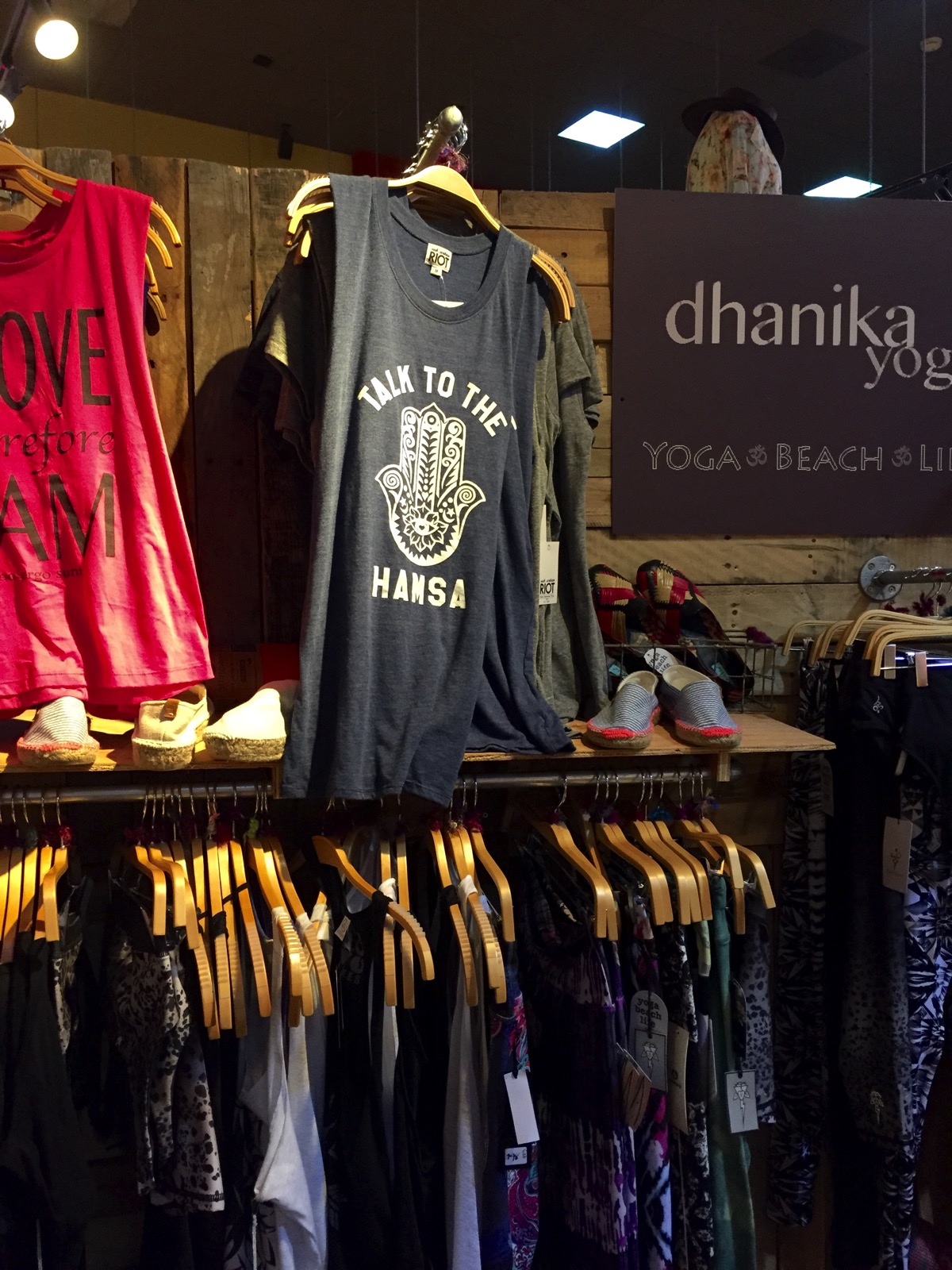 Liv and I are going to hit up the library, and then it's to the gym for some treadmill time. A few friends have asked for the TRX circuit I've been doing lately, so I thought I'd post it if you're looking to change things up a bit.
It's a fast workout using a superset kind of style with antagonist muscle groups. Quickly move through the circuit from one exercise to the next. When you finish one round, rest for about 1 minute to let your heart rate recover, and repeat up to 2 more times.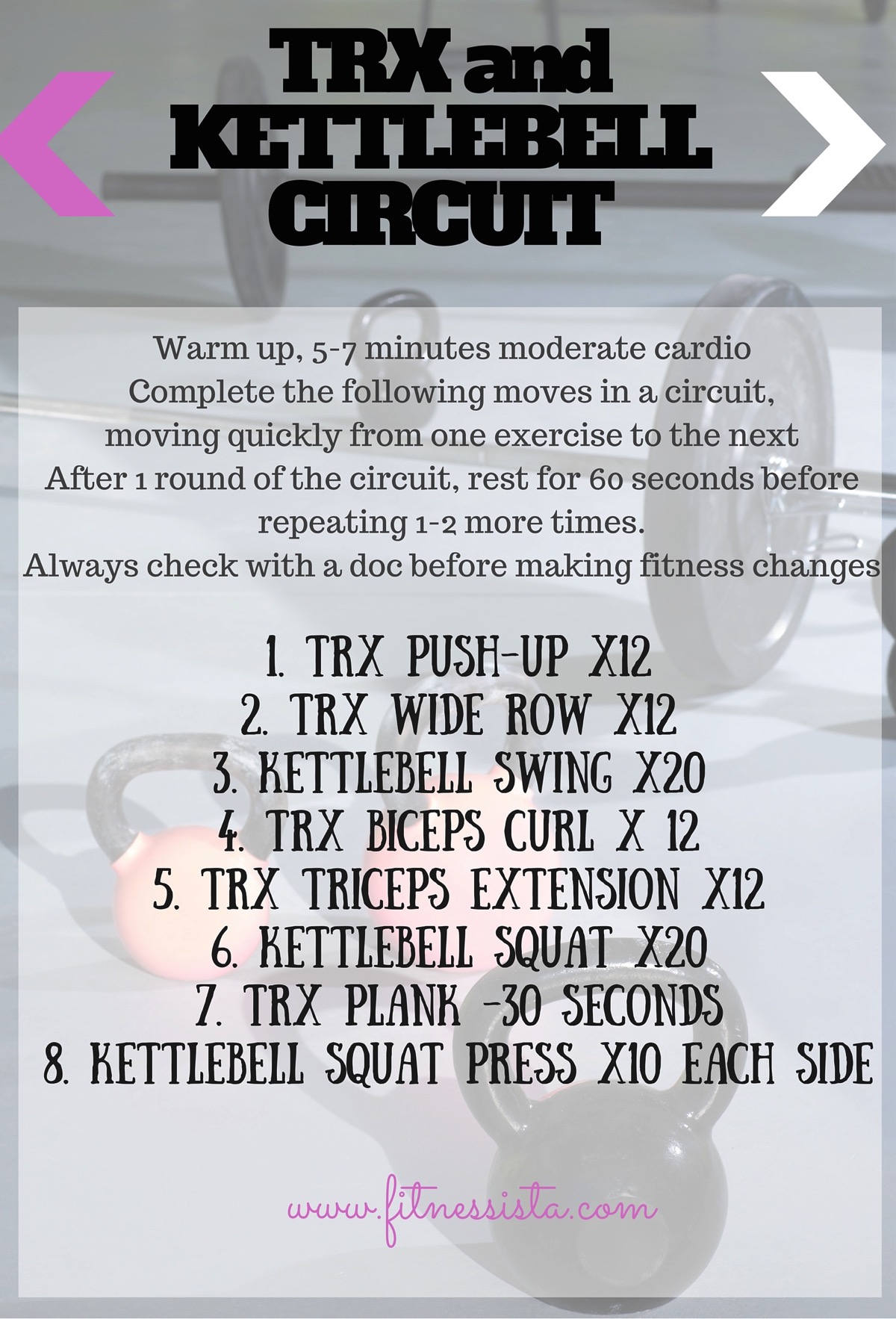 Form cues/demos:
Let me know if you give it a try!
xoxo
Gina
Latest on the Family page here. <3 Thank you so much for all of your wonderful comments on this post.