Hi guys! How's the day going so far? It's been a good one over here. It's raining and it's been absolutely glorious! This weather has me in the holiday spirit, so I have a holiday-themed kettlebell workout for you today.
You know what else goes well with this weather? A hot loaf of Paleo bread: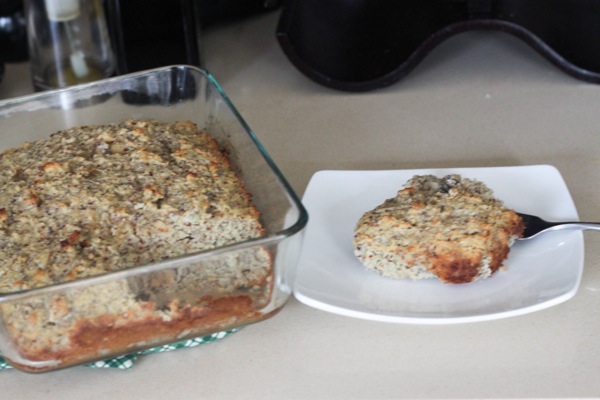 (I was out of flax seed so I used chia. It was delicious, but so is anything that can be used as a vessel for butter and honey.)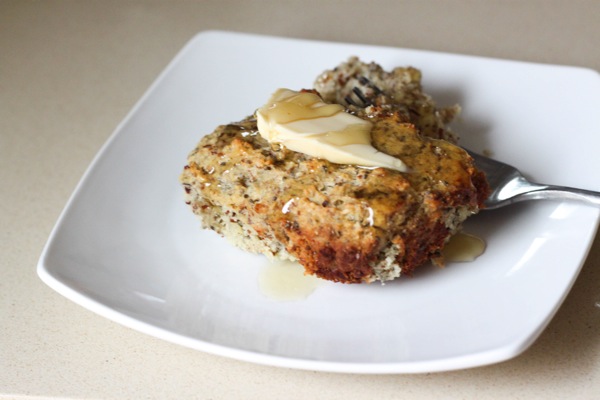 I also *tried* to get the house decorated for Christmas. For someone who talked so much about wanting to decorate early, things got too crazy packing and leaving for Tucson, and now we're LATE. Now, I can't even find the Christmas stuff in the garage after the move.
I think the movers were messing with me. From the boxes marked "Christmas decor" I've found a ton of random photos and certainly non-holiday items. Like this box, which had a single wreath in it… and a sock, Sofia the First doll, book, dog bowl and dog toys. I'm not sure if I should be concerned that these were classified as "holiday decor" or that this box means these items were somehow all together in our Tucson house. Things that make no sense.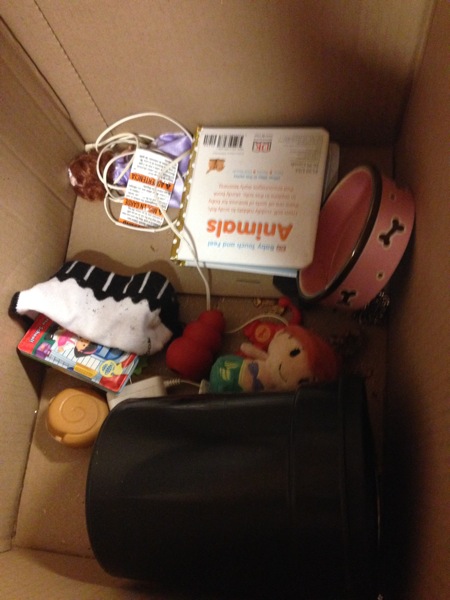 The mantel is coming along, at least. 🙂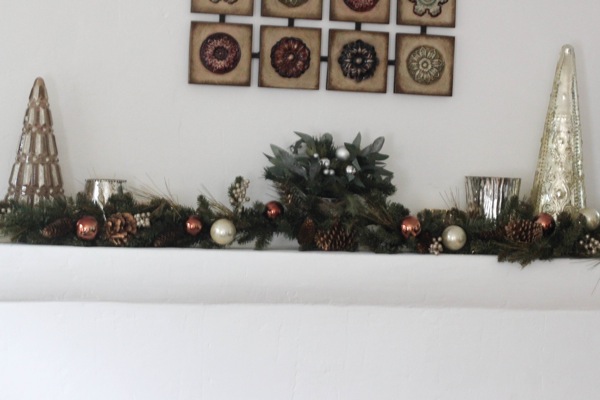 Kettlebell Workout
Today, I have a fun (and intense) kettlebell workout to share! I've been wanting to post a kettlebell video for you guys, but I don't have a specific kettlebell certification. (I'd love to get one in the future, or even take more kettlebell classes so I can make sure cueing and form is on point.) Instead, I reached out to my friend Brittany, who is a kettlebell pro. Literally. She participates in kettlebell competitions and can even go for 10 minutes without stopping. Pretty amazing stuff. She's also a certified group fitness instructor and personal trainer, so I asked if she'd like to do a video with me.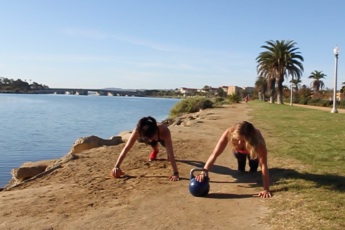 In the holiday spirit, this one is called "Kettlebell Rock."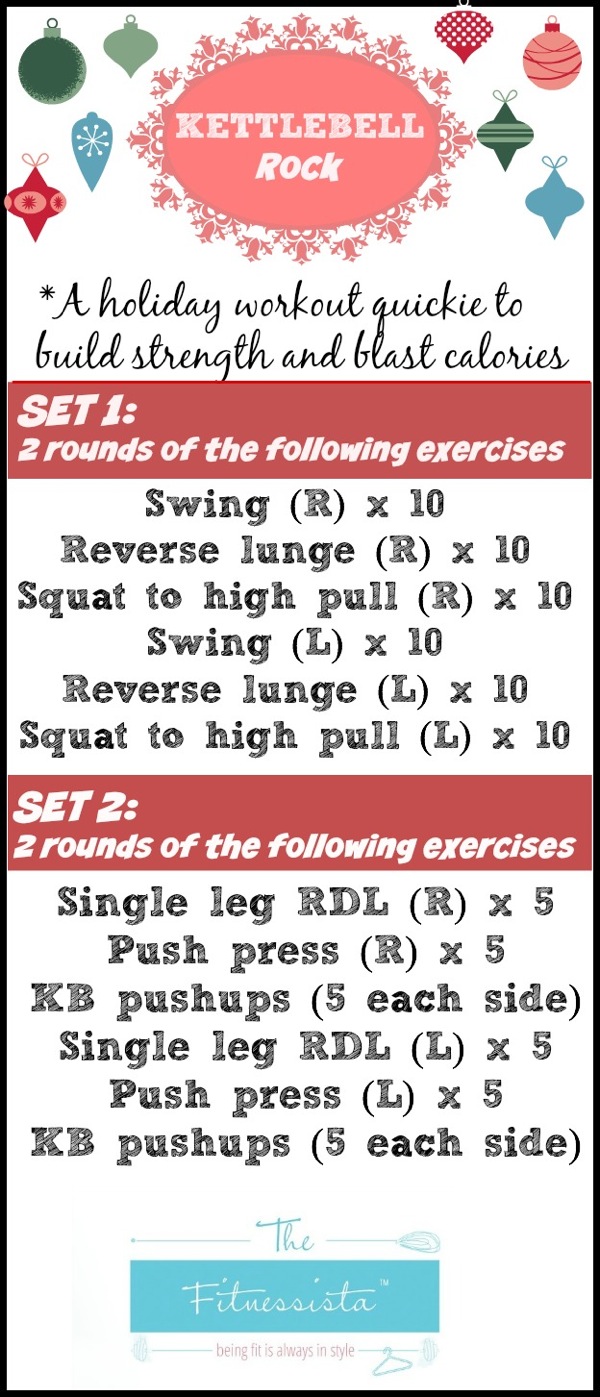 Tips for Using a Kettlebell
-Go light and build up from there. In the video, I'm holding a 10-lb. kettlebell (and modify a few of the moves), and Brittany has a 22 lb KB. For swings, you may be able to go a little heavier, since you're using power from your legs and glutes (strong muscles), and a heavier weight will help you stay in control.
-As always, check with a doc before making any fitness changes. Honor your body and modify as needed.
Let me know how it goes!
xoxo
Gina
More holiday workout quickies: