Favorite things giveaway: Juil flats
Hi! Happy Tuesday! Hope you're enjoying the morning so far!
Onto today's favorite things giveaway, courtesy of my friends at Juil! (They also offered a discount code; just enter "FITNESSISTA15" to get 15% off through next Tuesday.)

These are the flats I've been living in this fall.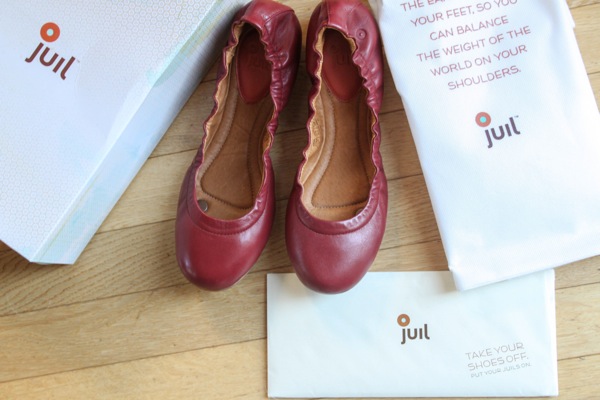 If you're not familiar with the Juil brand, they specialize in grounding shoes. The concept of grounding (also called earthing), involves the benefits we receive from close proximity to the earth's surface. You may notice that you feel different when you walk barefoot on the earth, as opposed to strapped into the thick shoes and walking on cement. Through copper points in these shoes, the free radicals (which cause inflammation in the boxy) can be neutralized and released through the earth. I always feel more energized and light on my feet when I'm wearing grounding shoes.
Grounding shoes have not always been the most fashion forward, but Juil has dramatically changed that. Their shoes are absolutely gorgeous, well-constructed with leather, and feel like a DREAM.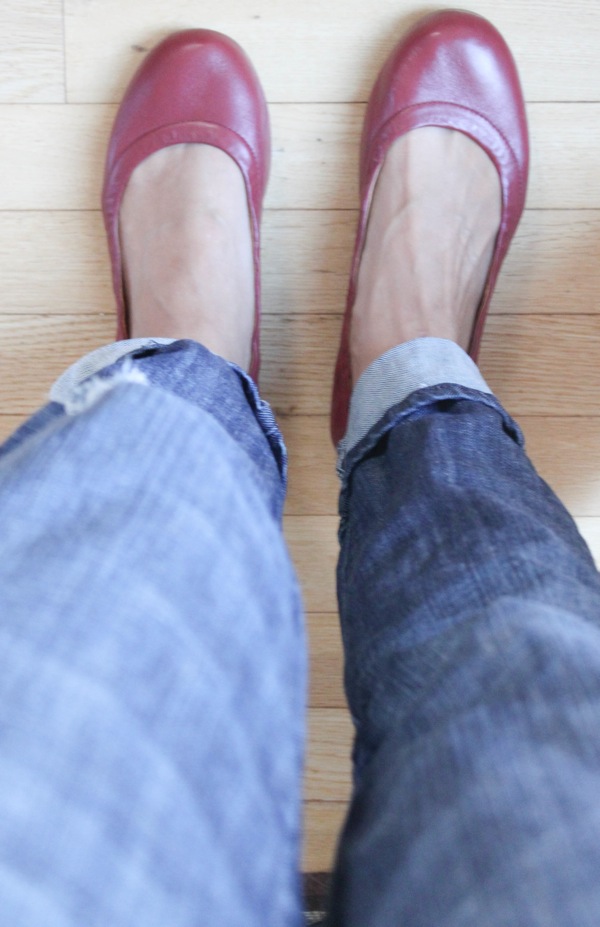 I asked Juil if they'd be interested in participating in this week's giveaway, and they generously offered flats to two very lucky readers.
The style I'm wearing above are the Aria, but I also have my eyes on the Ohk!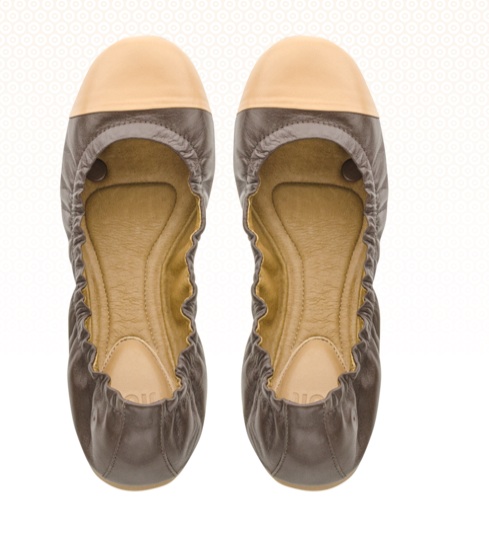 Here's how to enter this giveaway:
-Leave a comment with something that helps to energize you throughout the day
-Bonus comment: follow me on Pinterest and leave an extra comment to let me know!
xoxo
Gina
These favorite things giveaways aren't sponsored; just wanted to share some of my favorite products and companies with you all! All giveaways for this week will end Saturday at midnight EST.