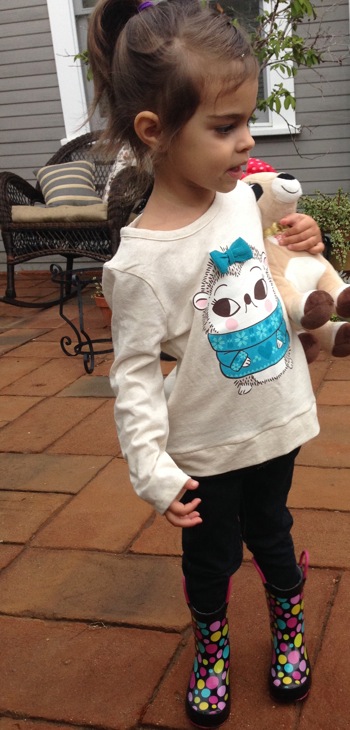 Girl at the car repair shop: "Where did you get those beautiful eyelashes?!"
Liv: "Disneyland."
[Another moment of realization that she is indeed my heart walking around outside my body]
"Oh, I JUST LOVE sleeping! Sleeping is the best."
[As we're walking out the door to leave]
Me: "Bye dogs. Bella, be a good girl."
Liv: "Oh, Bella. She's a trash can."
[I had called Bella a trash can a couple of nights before, when she had eaten our leftover food off the table. Kids NEVER FORGET.]
"Watch me. I'm going to do my mushroom face."
[Scrunches face up into a scowl]
"See, look. I'm a mushroom." 
This last one happened during naptime. I had put Liv down to sleep almost an hour before this happened, but she had been rolling around and playing in her bed. Suddenly, she starts yelling, 
"MOM. Mom, I need you."
(And I think "Here we go again. Turn the music up, read another story, get more water to drink, etc.")
"MOM. MOM! You forgot to put a diaper on me!"
Liv has been potty-trained during the day since this summer, but we still use diapers for naps and bedtime. Turns out that yes, I had totally forgotten to put a diaper on her for nap. Fail to me haha. 
"I want a brother or a sister. I'm the only one."