Hi! How's your day going? Hope it's been a great one so far!
We spent the morning expiring Old Town, which is always fun to explore. I feel nostalgic combing through the embroidered Mexican fabrics and gently weighing the small trinkets in my hand. Turtles with bopping heads, small saints, and Mexican skeletons dressed in their Sunday best. Since acupuncture is in Old Town (Old Town acupuncture; highly recommend it if you're local), I'll usually meander around the shops after my appointments for a little while. Last time I was there, I got the most amazing fruit cup topped with fresh lime juice, salt and chili powder. It was everything.
Some pics from today's adventures:
Watching the fresh tortillas being made before our delicious Mexican lunch,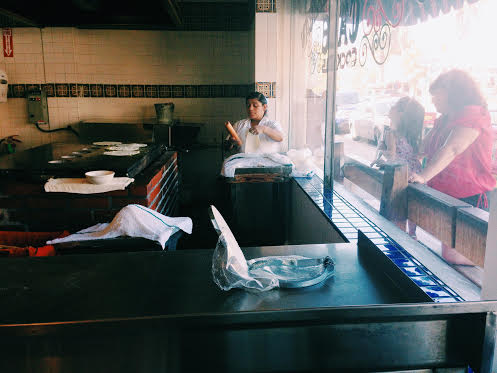 waiting with my little love outside the restaurant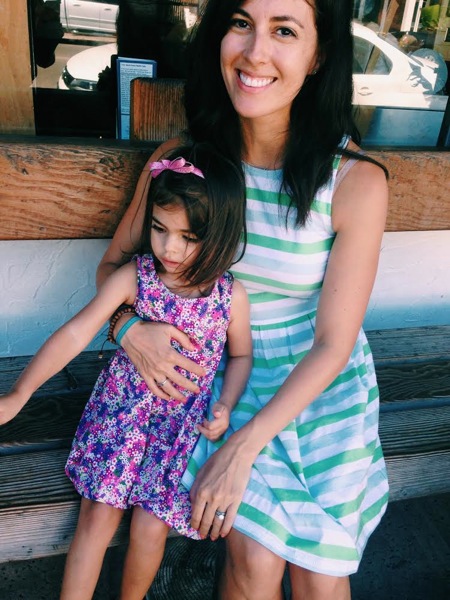 and all the skeletons and Frida Kahlo.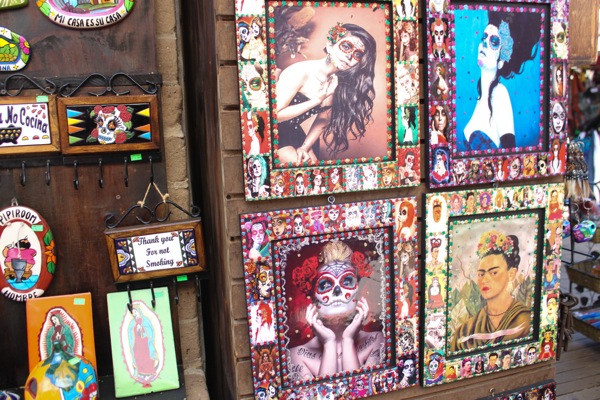 The Pilot also came home today after a work trip. We missed having the man of the house around, but have also enjoyed our girls' week with the nanas. Usually when he's gone, I'm on my own; it's been a lovely treat to have madre and nana around for Liv's sake (she keeps saying "my favorite people are here!") and I obviously love the time hanging out with them. We do the same things we did in Tucson: play at the house, enjoy amazing meals together, and walk around Costco and Target. (Hashtag all the samples.) We watched Chef (SO GOOD) and drank wine last night, and have had a great week together.
The Pilot is home now, and poor guy is sick too. (Liv had the ick last week, and I'm determined to fight it like a ninja.) Also sick: our car (that's why I'm a little later blogging today) and Goldie, our goldfish. Fingers crossed that she pulls through… We've all become pretty attached to her.
Since the Pilot is under the weather, I'm thinking it's a good night for some of this: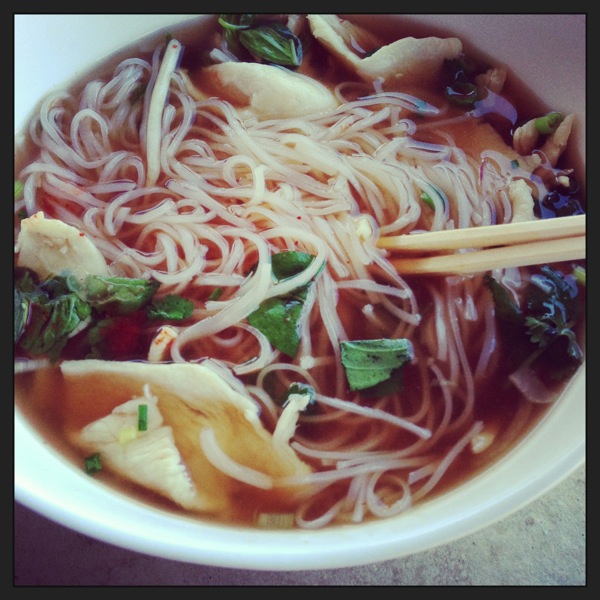 Pho can make a huge difference when fighting the sniffles, and my beloved La Pariilla chicken and rice soup in Tucson was also a lifesaver when we'd get sick.
Some of our favorite soup recipes:
In soup land, I'm inspired by last week's travels and will be trying out a new recipe (Greek chicken with feta). I had forgotten how hearty and filling soup can be, and it's also an easy way to get a ton of produce and protein.
It's barre thirty over here, but just wanted to say hi before heading off to teach! Have a wonderful night <3
xoxo
Gina