Fitness Fashion Friday: all about that mesh
Happy Fitness Fashion Friday! Brought to you by the power of MESH.
I am loving all of the funky mesh details for spring; they add a little bit of interest and style to solid athletic wear. The last time I wore mesh was probably in the 80s when I had awesome crimped hair and these whitewash overalls with jewels that I wanted to wear every day. Take me baaaaack.
Today's mesh is a little more understated than the days of yore, but I love the small details, like the back of this Fablectics sweater: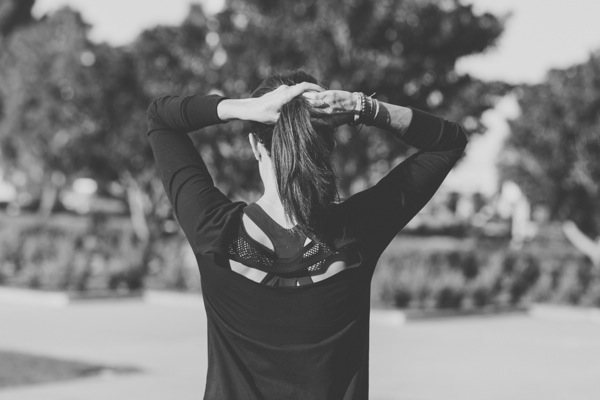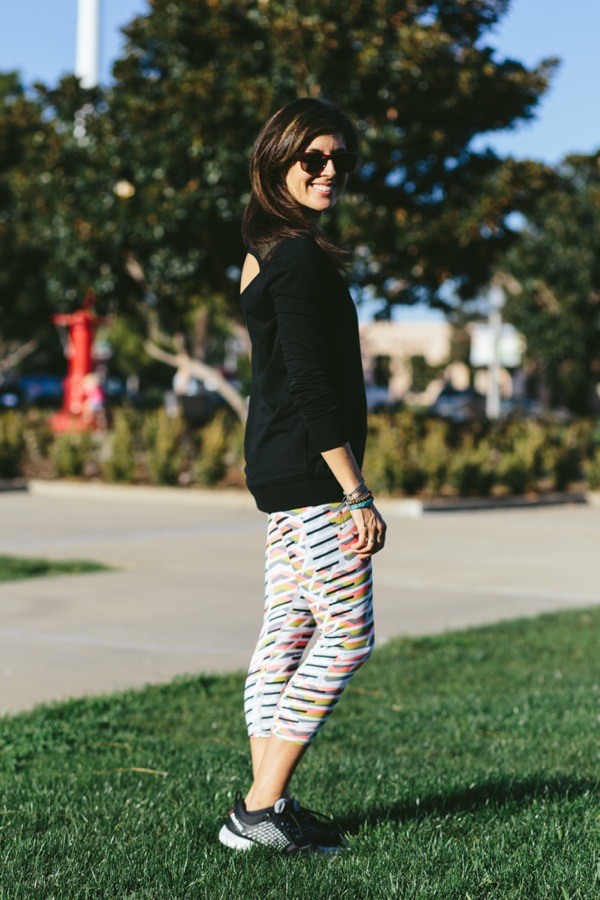 (with these printed leggings! c/o Fabletics)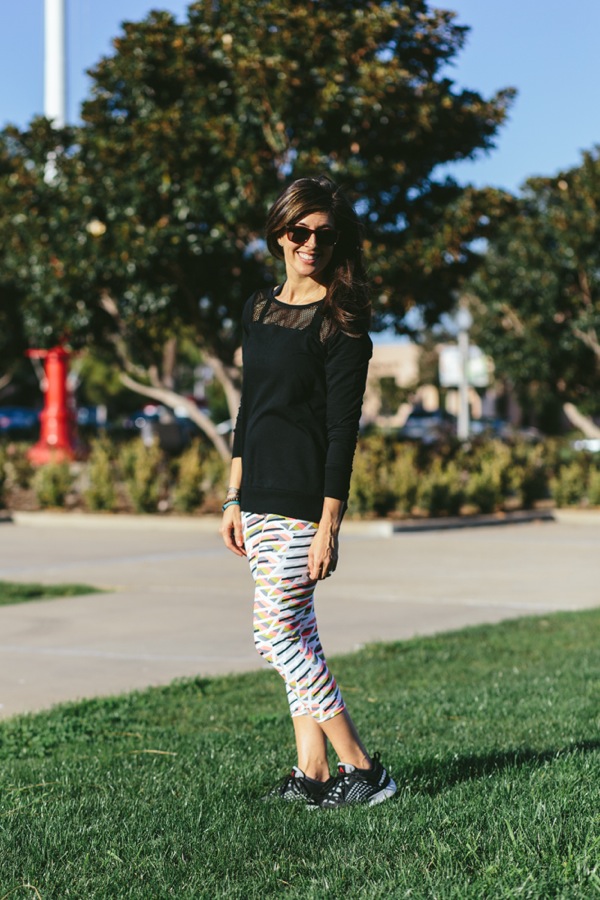 Patterned leggings used to freak me out. The wrong type can be unflattering, and it can be tricky to find tops to match without looking like it's too much. A simple top usually works well, and as far as the patterns go, I try to stick with a more neutral base color and smaller prints.
Here are some similar pieces I'm loving:
MESH:
So Low Leggings – Diamond Mesh • So Low
FOREVER 21 Striped Mesh-Paneled Athletic Top • Forever 21
FALKE Ergonomic Sport System Singlet stretch-mesh tank • Falke
Solow Mesh Yoke Long Sleeve Tee • So Low
Koral Mesh Racerback Tank • Koral
Solow Mesh Panel Leggings • So Low
Solow Mesh Tuxedo Stripe Leggings • So Low
Margarita Activewear Mesh Capri #1007TMesh • Margarita Activewear
Patterned leggings for spring:
Speed Tight II *Full-On Luxtreme • Lululemon
High Times Pant *Full-On Luon • Lululemon
Under Armour 'Alpha' HeatGear® Leggings • Under Armour
Alo 'Goddess' Ribbed Leggings • Alo
Prana Roxanne Printed Legging • Prana
Maaji 'Red Rising' Print Leggings • Maaji
ONZIE High Waist Print Leggings
Zella 'Live In' Blur Print Leggings • Zella
Milk26 Floral Print Legging
Do you have any mesh fitness gear? Where do you buy most of your stuff? Patterned leggings: yay or nay?
Have a lovely weekend!
xoxo
Gina
All photos by Danny Chan