Hi friends! How's the weekend going? It's rainy and beautiful here; a perfect cozy Sunday! We're off to brunch with friends but I thought I'd stop by and say hi, and post the tentative meal and fitness plan for the week if you're planning and prepping today, too.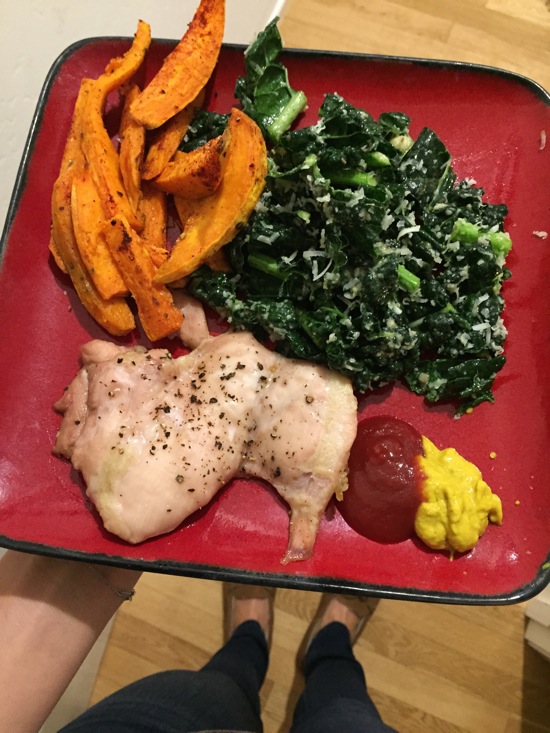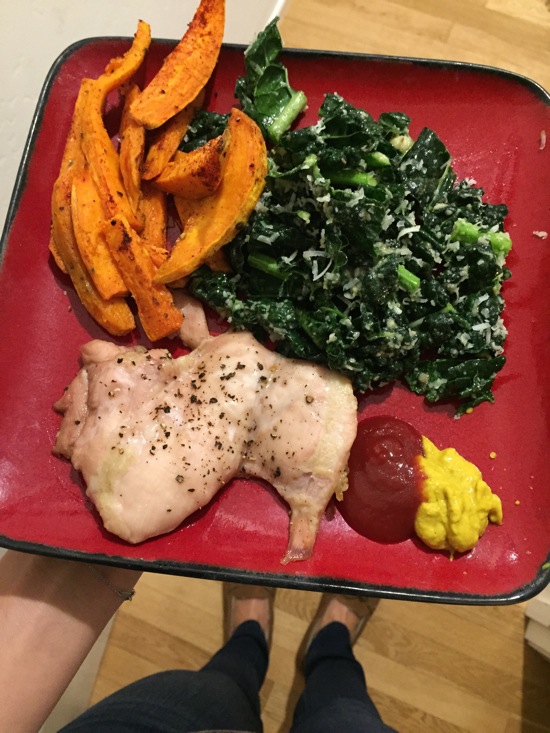 (Last night's dinner: grilled chicken, sweet potato fries and kale Caesar… with a side of screaming for the Wildcats. Such an intense game last night!)
Here's what the fitness plan is looking like:
Tentative fitness plan:
Sunday: Restorative yoga (active recovery)
Monday: Teach BODYPUMP + teach spin
Tuesday: Easy cardio
Wednesday: CORE40 + teach spin
Thursday: OFF
Friday: Orangetheory
Saturday: Teach Zumba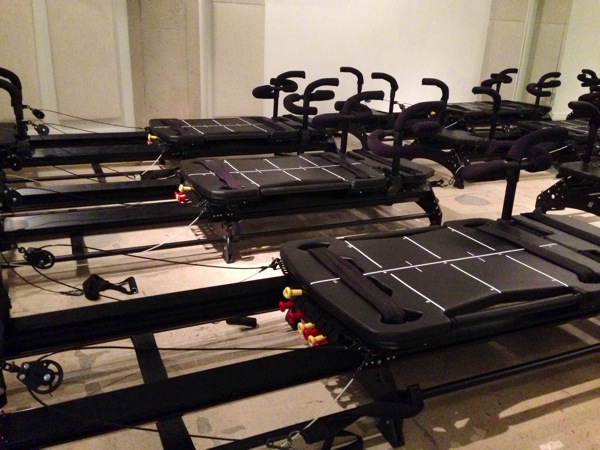 Prep:
Make Paleo bread (done!)
Make smoothie packs
Protein pancakes for the week
Grill chicken for wraps and salads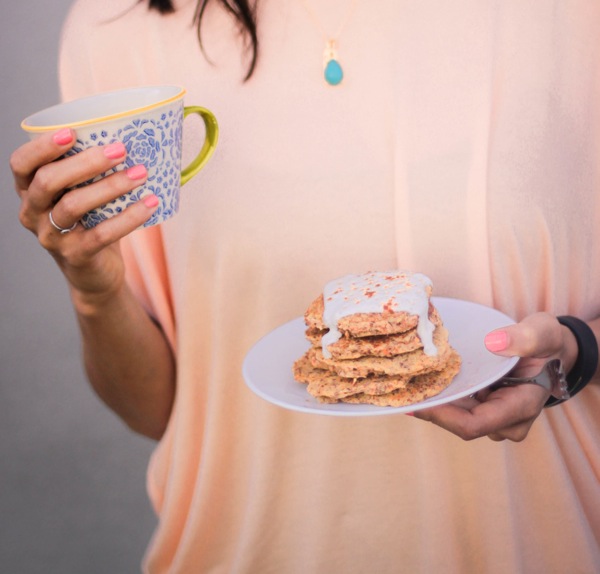 Dinners/lunches:
Lemon garlic chicken thighs with kale Caesar
Buffalo chicken meatballs (from the book) on sandwiches or pasta
Blackened chicken with tropical quinoa and roasted asparagus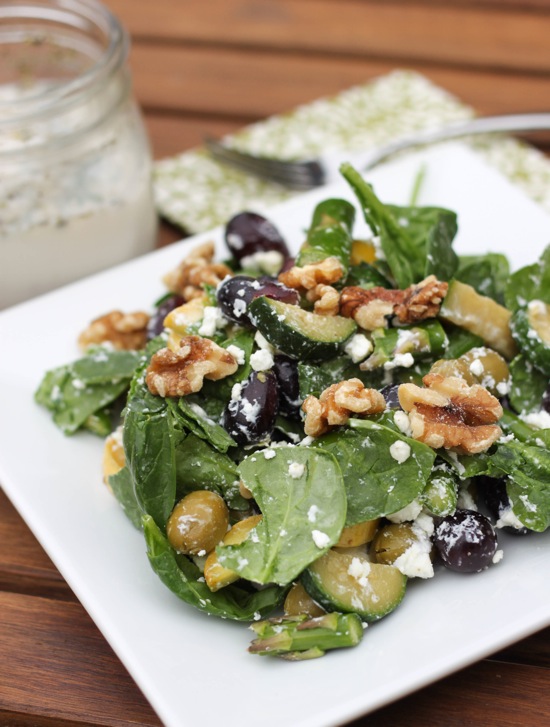 What's on your meal and fitness plan this week? Any new recipes or classes on the horizon?
Hope you have a lovely Sunday!
xoxo
Gina
Something to do: this plank burner! It's only 5 minutes and an awesome total body strengthener. Let me know how it goes! 🙂