Fitness Fashion Friday: Sassy backs
Hi friends! Hope you're all having a great night! We're about to dinner with some friends, but I wanted to pop in with a little fitness fashion Friday post. 
While I was getting ready today, and trying to convince myself to wear "real" clothes instead of athletic wear, I figured that it was time to go through my the tops and tanks and start to organize for spring. Since I wear fitness clothes daily (and am a serious sweat-er), they get gnarly and over-loved pretty quickly. I started to sort through and decide which ones were still alive, and noticed a theme amongst the tank top selection: sassy backs. I'm especially loving tanks with solid fronts, you turn around, and BOOM: awesome cut-outs, draping, or criss-cross straps.
This spring, there are so many gorgeous lightweight tanks to choose from, and they're functional as well as gorgeous. I especially love this style for a hot yoga class or for barre.
Here's one I'm loving lately: the wild tank from lulu. The fabric is super light and dreamy, and it has medium support. (<— wouldn't wear it for a run, but it's perfect for strength training, barre, Core40 or yoga). The best part: the awesome details on the back! The also have a lot of gorgeous colors; I was drawn to this grey-blue.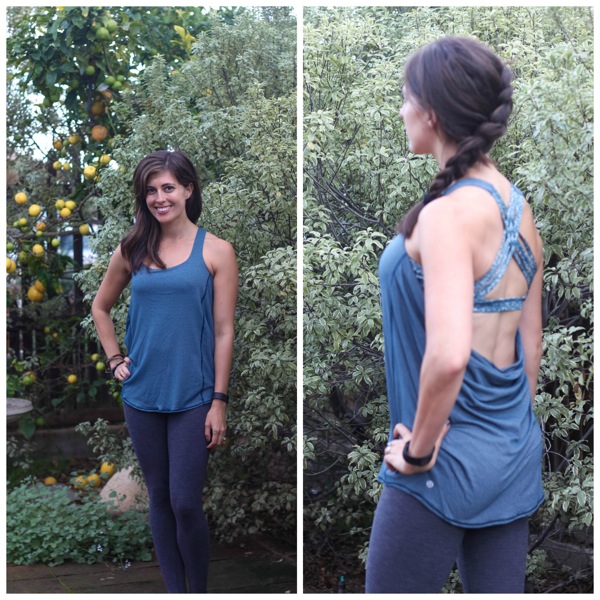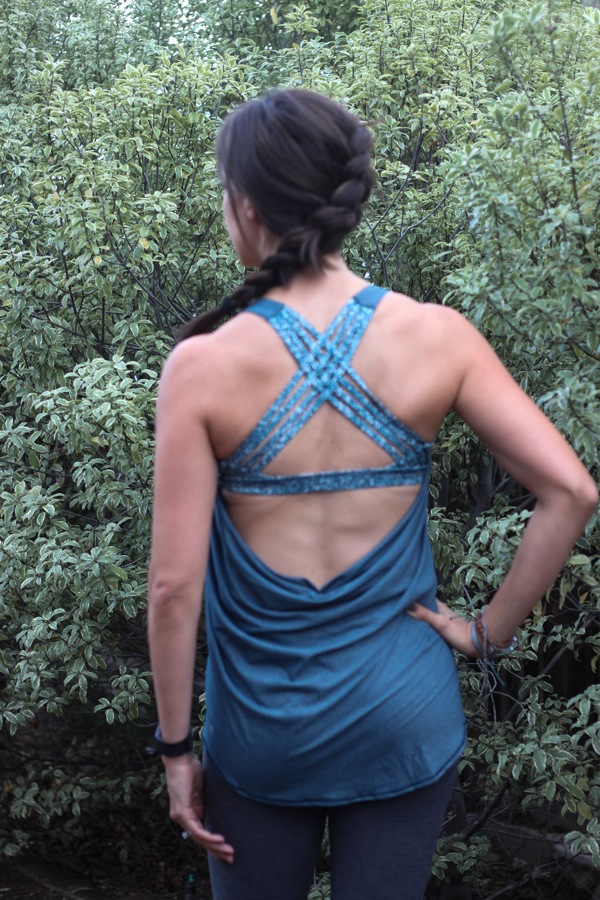 Here are some more detailed tanks for spring: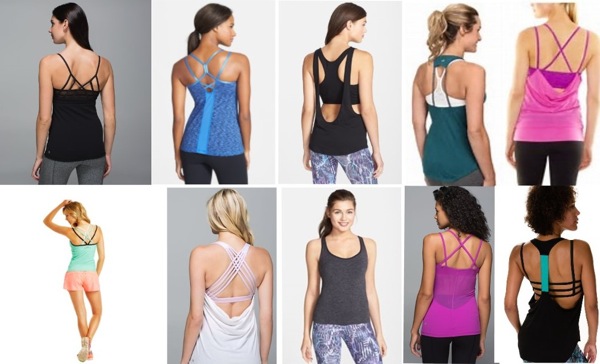 1) Just breathe tank from lululemon
2) Sonic tank from Zella
3) Double Time tank from Koral
4) Snow drop tank by alo
5) Feel the Beat singlet from lucy
6) Silvie Excel tank from Lorna Jane
7) wild tank (pics above!) from lululemon
8) Fitted crisscross tank by Koral
9) Exquisite tank from lululemon
10) Elastic tank from Onzie
Is this a style you like? What's your all-time fave workout top? I have a black one from lucy that I wear constantly; it's super supportive and matches all of my crazy patterned and mesh leggings.
Happy happy Friday!
xoxo
Gina