Fitness Gear for the New Year
I'm so excited to share some fitness plans, tips and inspiration as we head into the new year. I thought I'd shout out some of my all-time favorite fitness gear to get your motivated for the new year!
Here are some ideas if you're looking to spruce up or build a home gym, or update your workout wardrobe. Everything is ordered from "save" to "splurge," and hopefully you'll find some ideas to change up your routine in 2016. I'm getting together my fitness goals, but I already know that quite a bit of my fitness routine will be completed at home as I get cranking on Post Baby Bod and sneak in workouts here and there.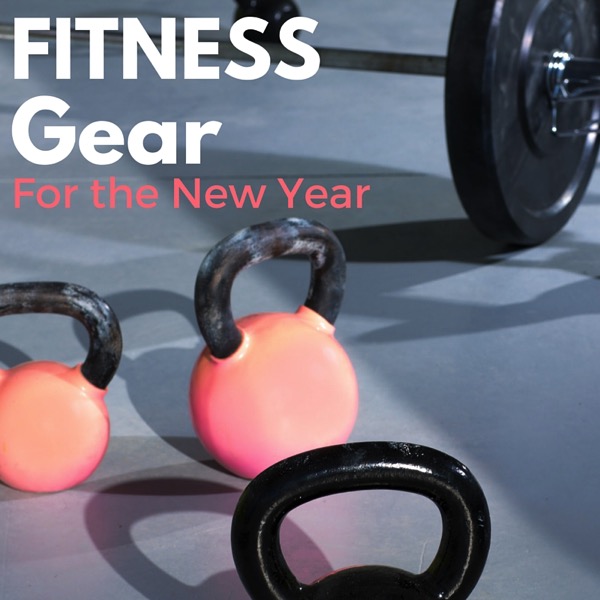 Workout Equipment for Home
Cardio
Jump rope. The classic never dies. You can get in some awesome Rocky-style workout (without chasing chickens). My favorite jump rope set is 15 seconds on, 15 seconds off, for 20 minutes.
HIIT timer. This is fantastic for bodyweight workouts or plyometrics at home. There are also some awesome apps, like the Tabata PRO app.
Spin bike. We purchased a spin bike before we left Tucson, and I was so glad that we had a solid cardio option to our home gym. I love being able to watch TV and spin in the garage, or prop my computer up on the bike to work while I pedal.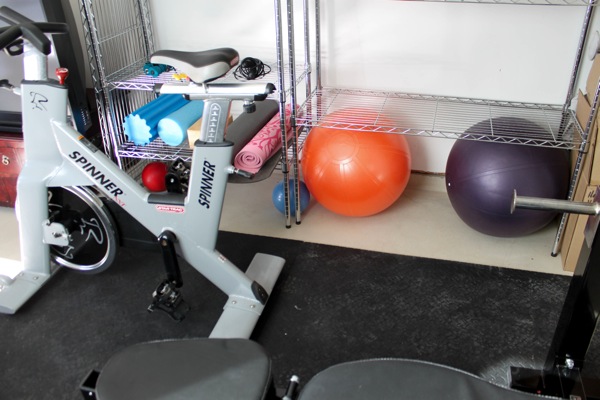 Treadmill. If you want to be able to run in the comfort of home (with your own TV, which you can blast as loudly as you please) a treadmill is a great option. They have inexpensive ones, to really fancy schmancy ones, so it's a little easier to find one that works with your personal goals and budget.
Rowing machine (SWOON. I still would love to have one for our home gym!). The bonus about rowers is that they're extremely compact when you store them. You position them upright, and they don't take up a ton of floor space.

Strength
Resistance bands. These are so inexpensive and are easy to store.
Stability ball. This is one of my all-time favorite workout tools. Here are some workouts to do with it, too.
Dumbbells (a light set and a heavy set).
Medicine ball. These are a fun way to change up your resistance routine, and fantastic for core work.
TRX. This is an extremely versatile tool and I love that it's easy to progress or modify exercises.
Plyo boxes. These are more for fun than anything else, but are especially useful for decline push-ups, step-ups, and burps with a box jump.
Adjustable dumbbells. If you don't want to invest in an entire set, these are a great option.
Kettlebells. I'd only get 1-2: a light one, and a heavier one.

Flexibility
Stretching strap to modify stretches during yoga classes, or at home.
Foam roller. This is a very inexpensive option for self-myofascial release. It hurts so good. 😉 (For foam rolling tips, check out this post.)
Yoga mat. These can range from very inexpensive to more of an investment. Target has great mats on the cheap, but for one that will stand the test of time, I highly recommend Manduka.
Yamuna foot fitness. The muscles in our feet are very easy to neglect and can hold onto tension. This system not only feels amazing, but can impact stride, posture, and flexibility. The foot wakers are my fave ever.
Shoes
Attire
Some of my favorites for the winter months:
DVDs/Fitness plans
Some fave DVDs: Physique 57, Ballet Beautiful (on Amazon Prime, too), the old school Mari Windsor Pilates DVDs, Zuzka Light, Zumba (I miss the good ol' Zumba days)
Online services: Beachbody on Demand, Les Mills on Demand, Crunch LIVE, Physique 57, barre3
YouTube channels: Fitness Blender, Zuzka Light, Erin Motz
I'm SO excited to try out the new Hammer & Chisel plan eventually!
Also, Winter Shape Up will be here in January, so get ready. If you want a January workout plan + first dibs on Shape Up workouts, be sure to sign up for my newsletter below:
(Don't worry, I never spam ya.)
Hope you have a wonderful day and I'll see ya soon.
xoxo
Gina
More: