Hi friends! How was your weekend? Hope you had a wonderful one, and that those who celebrated Christmas enjoyed a beautiful holiday.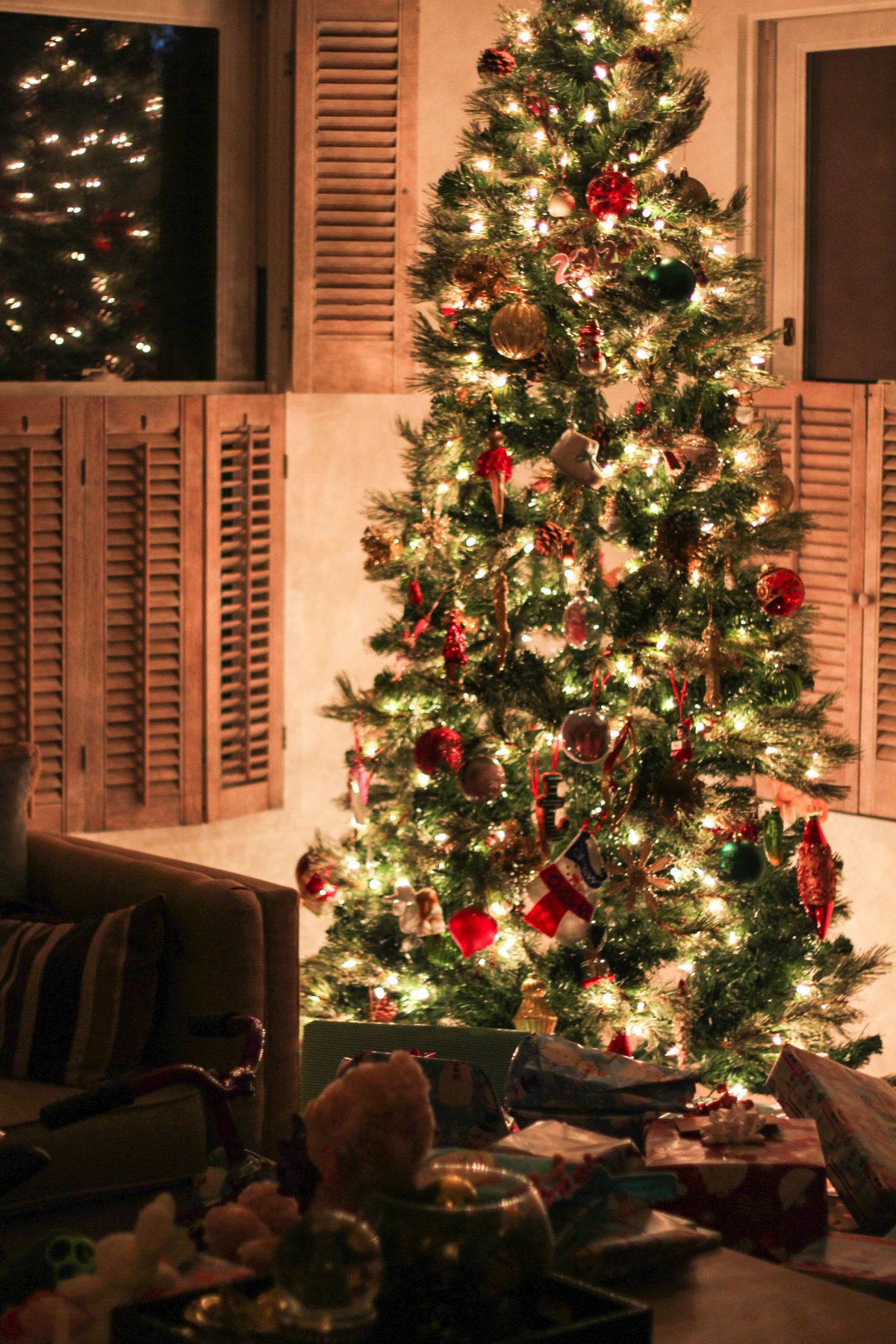 Ours was a little non-traditional this year, but was still an awesome weekend. We're usually in Tucson or visiting the Pilot's side of the family, but we stayed here in San Diego to keep an eye on little P's reflux. (After an upswing, we had some regression and on the whole, it's about to same. Back to the ped again this week.) We used the opportunity to create some new traditions and also had a festive holiday dinner at our house with friends and cousins.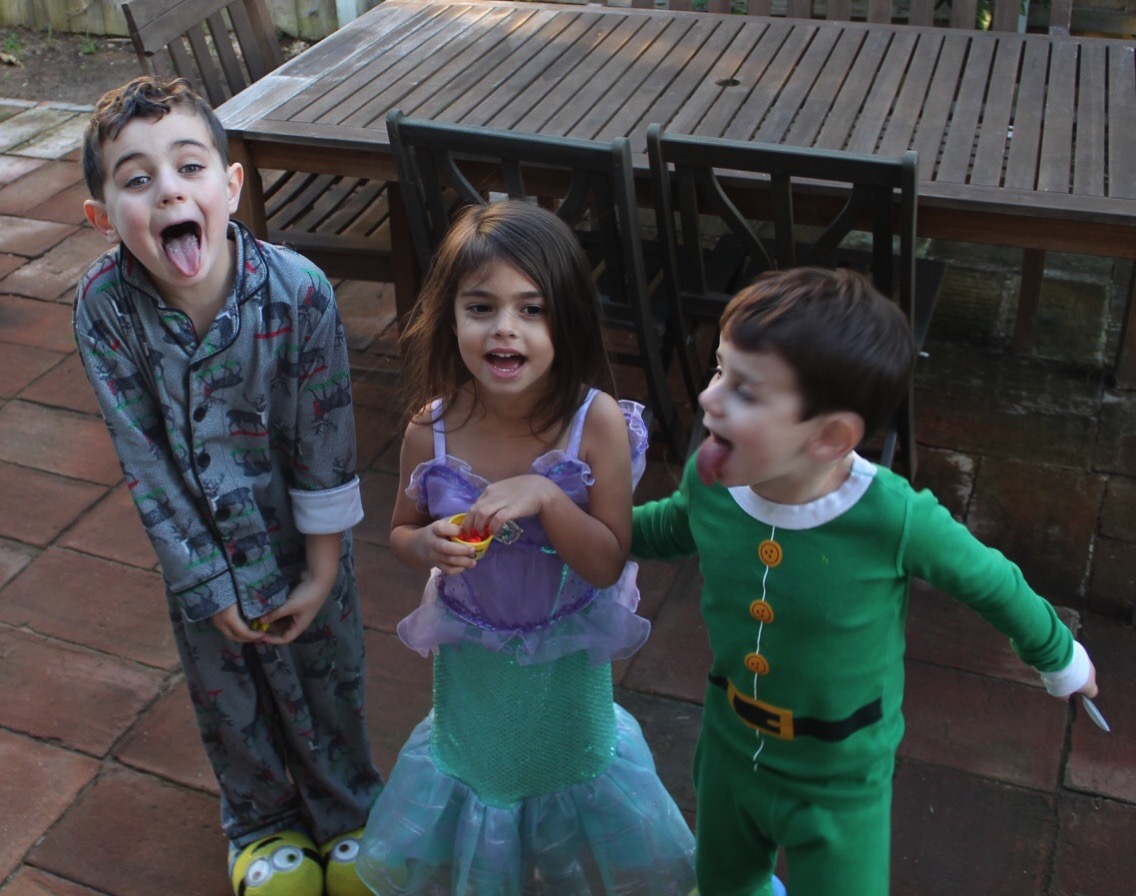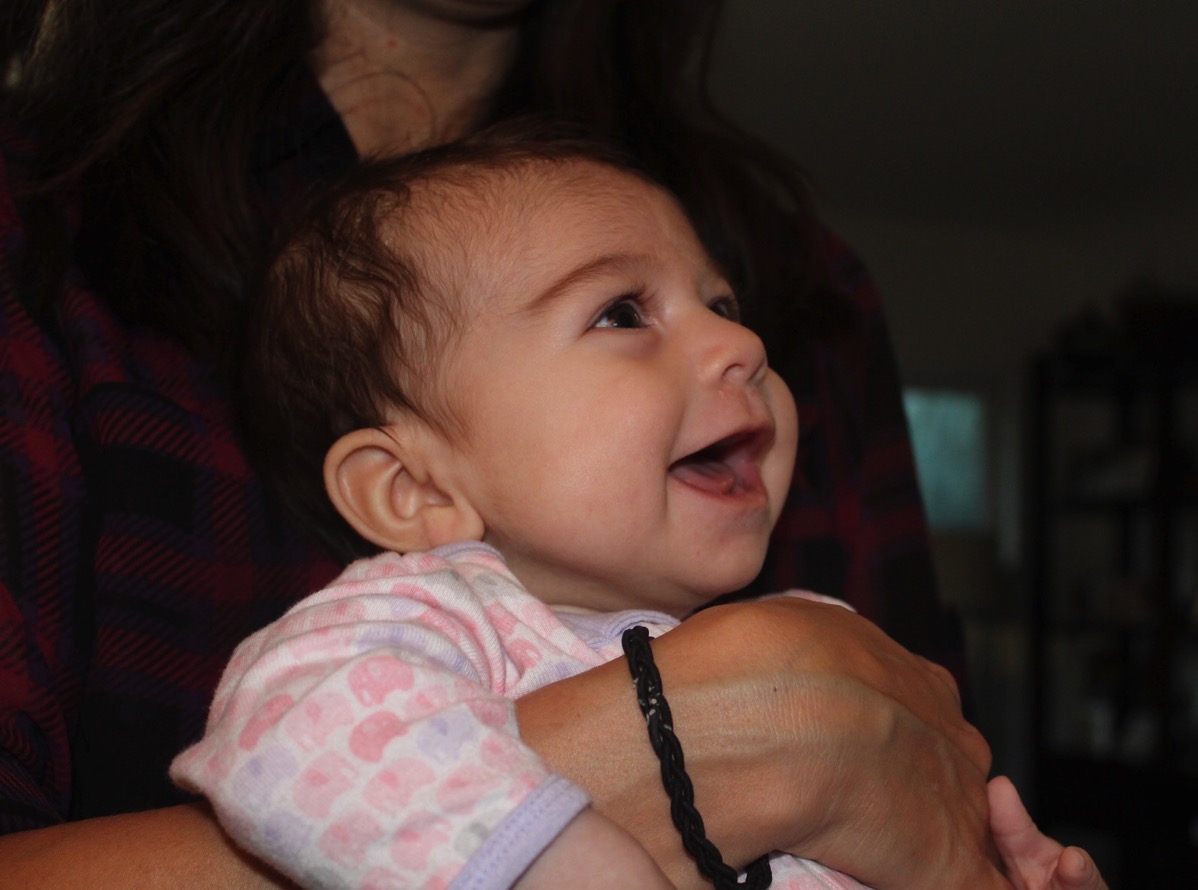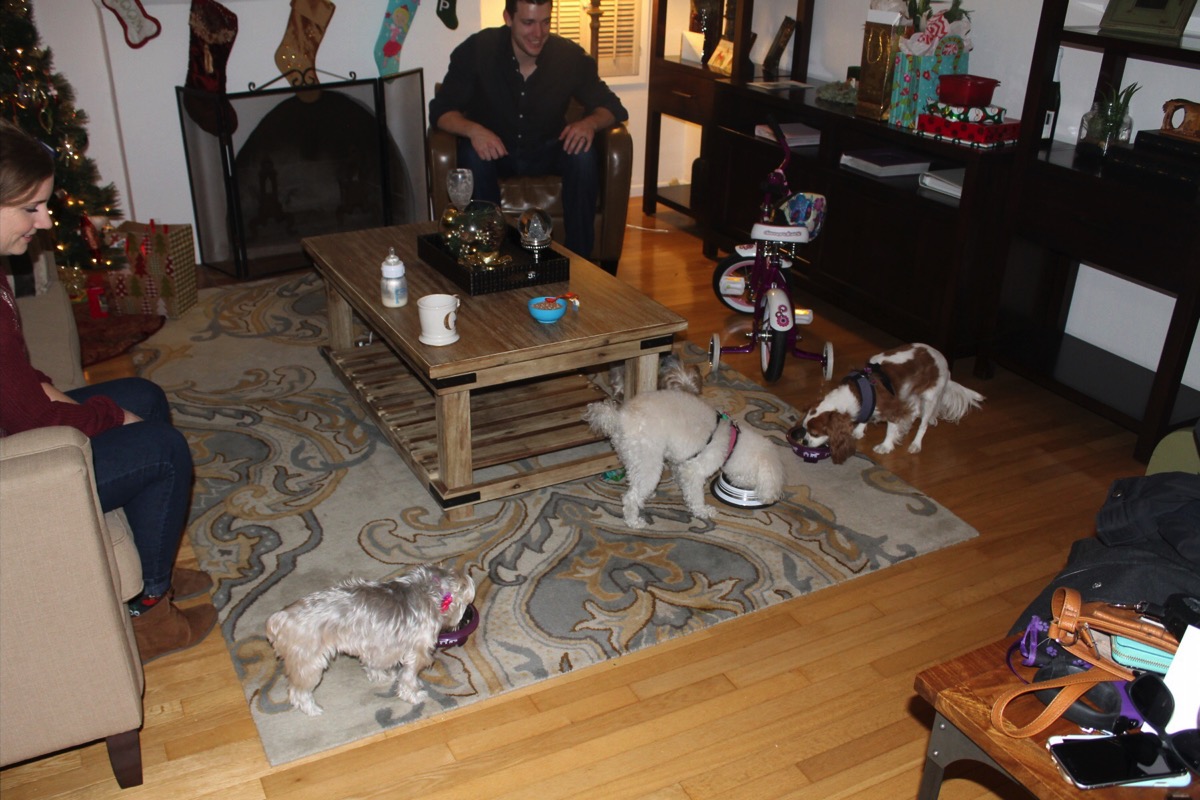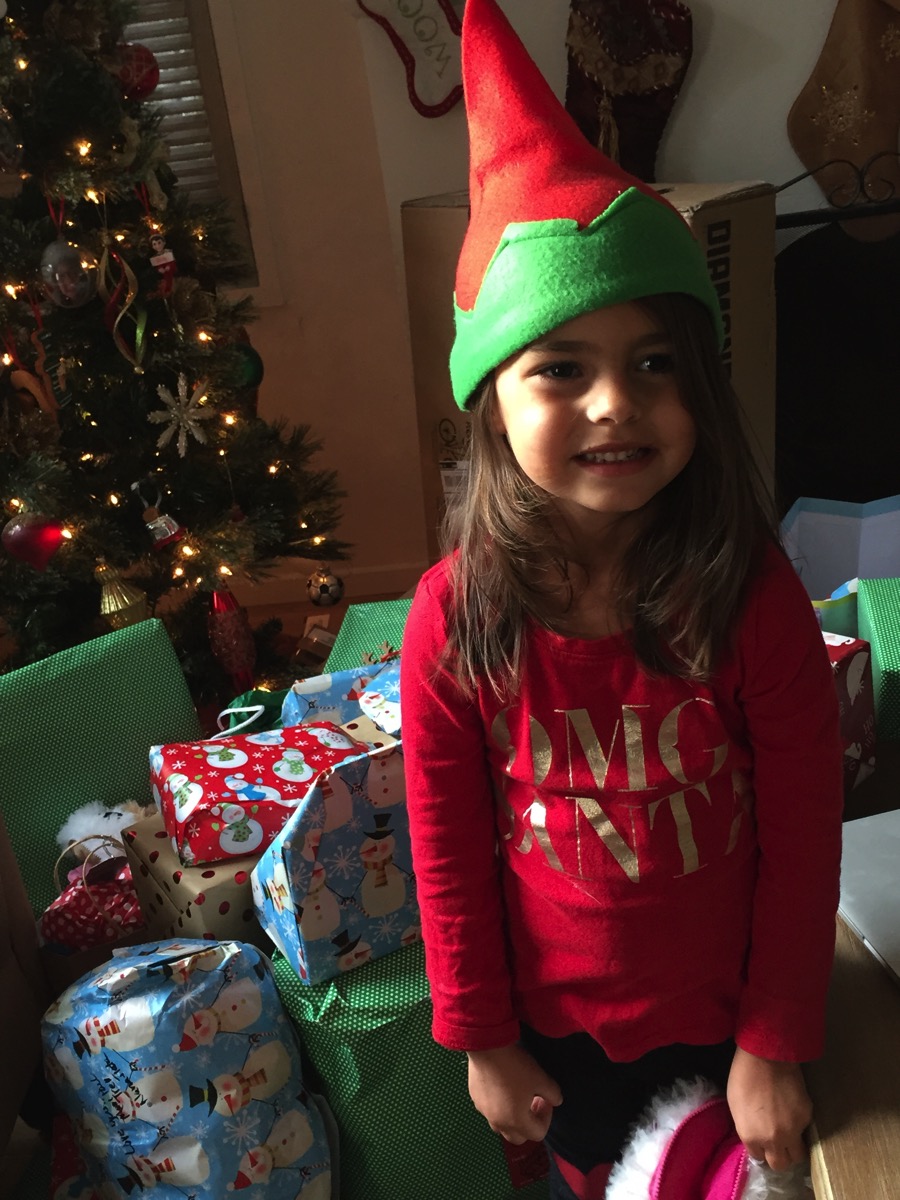 Christmas Eve, the Pilot and I got in short workouts at the gym before starting on the last-minute to-dos.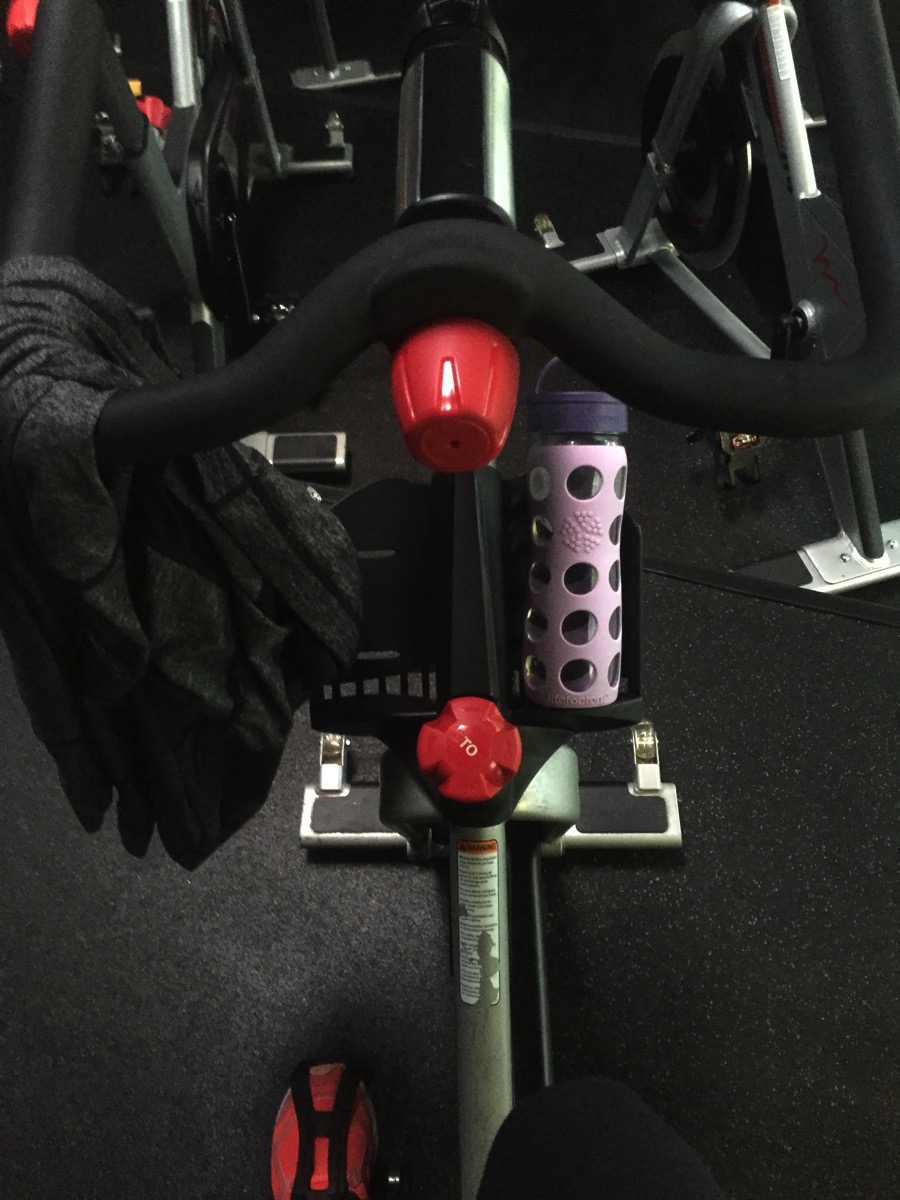 Our friend works in childcare and knows P well, so I felt comfortable with it (and told her to come get us if she needed anything), but P slept the whole time! We took the girls to play at the park, did some party prep, and drove down Garrison and around Point Loma to check out the lights.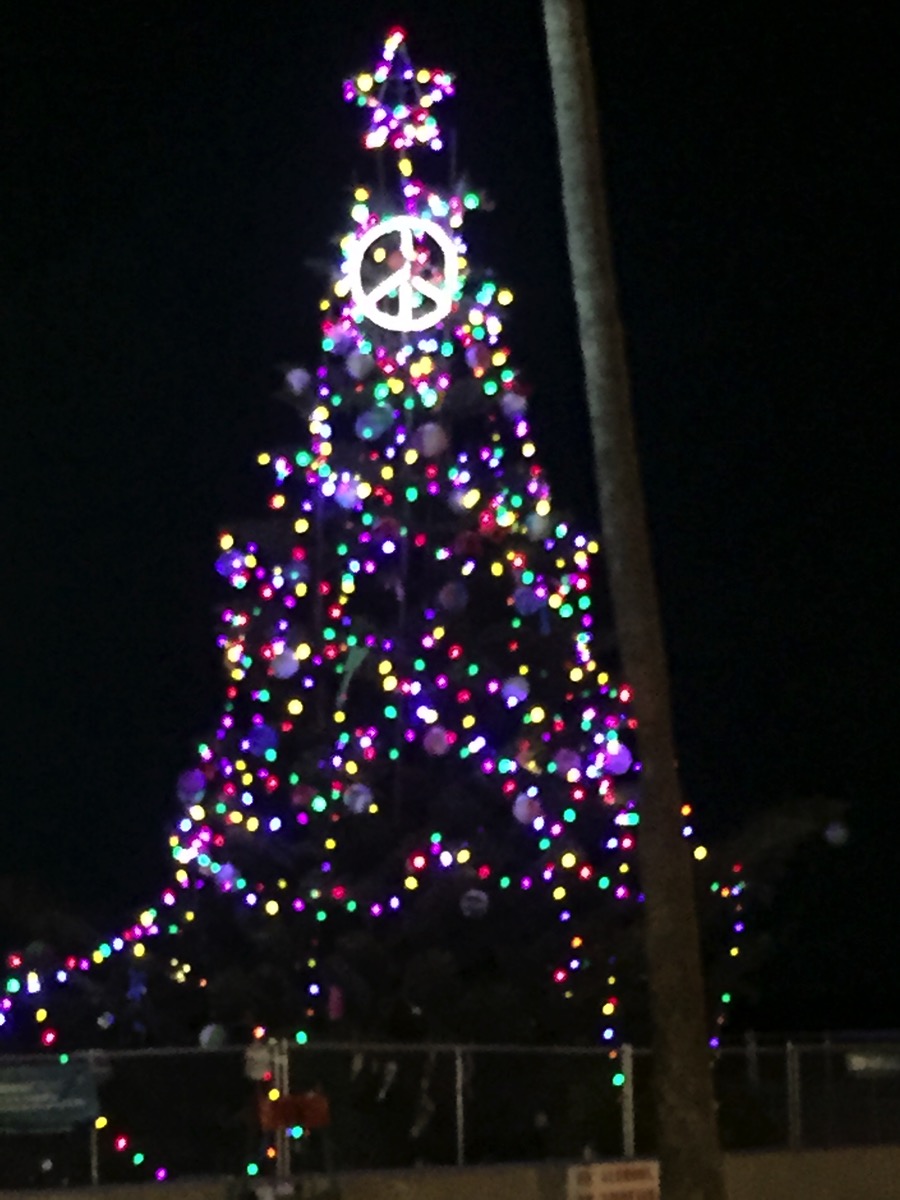 That evening, it was wrapping extravaganza. Our family sent beautifully-wrapped packages, and I had used them to hide our stack of Amazon boxes. I finally unearthed them on Christmas Eve, and started getting things together while the Pilot assembled a pretty purple bike. We drank wine and listened to Michael Buble Christmas on Pandora before calling it a night at 12:30.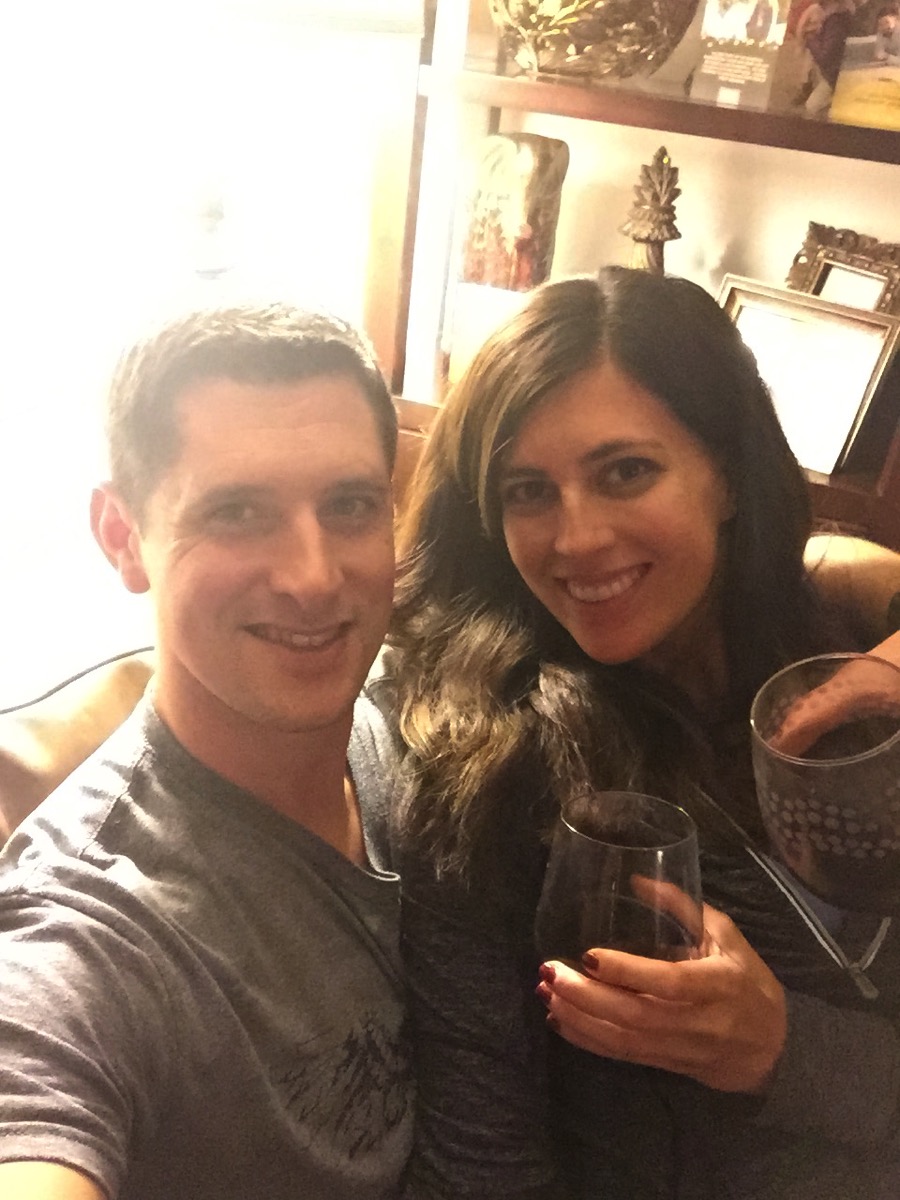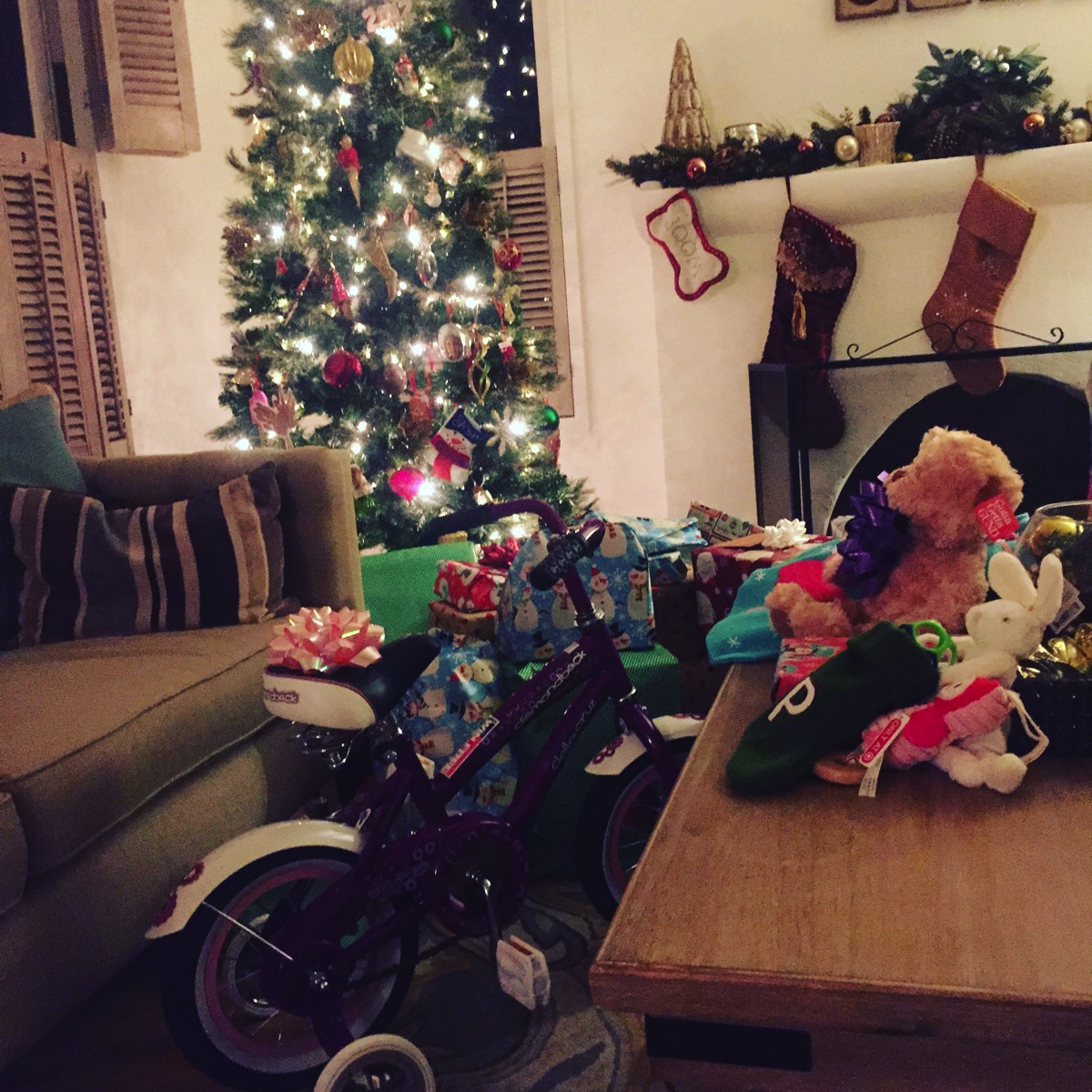 The next morning, Liv was so excited to come out and see what Santa had brought. She was all aboard the Christmas train this year, and couldn't wait to see if the reindeer had eaten the carrots we left out for them. We spent the morning eating cinnamon rolls (the best!), opening gifts, and calling the family before taking Liv out for a spin on her new bike.
Christmas afternoon, Betsy and her family came over, along with our cousins Ashley and Chris + their two dogs.
It was my first time making a whole turkey for the feast. You can imagine my panic when I went to Sprouts on Christmas Eve for turkey breast, and circled the poultry section in a cold sweat upon discovering that they only had entire turkeys. I texted my bro Kyle the chef to save the day, because he makes the best turkey I've had in my life.
I gathered up the ingredients, and started the pot on the stove to heat the brine before adding the turkey.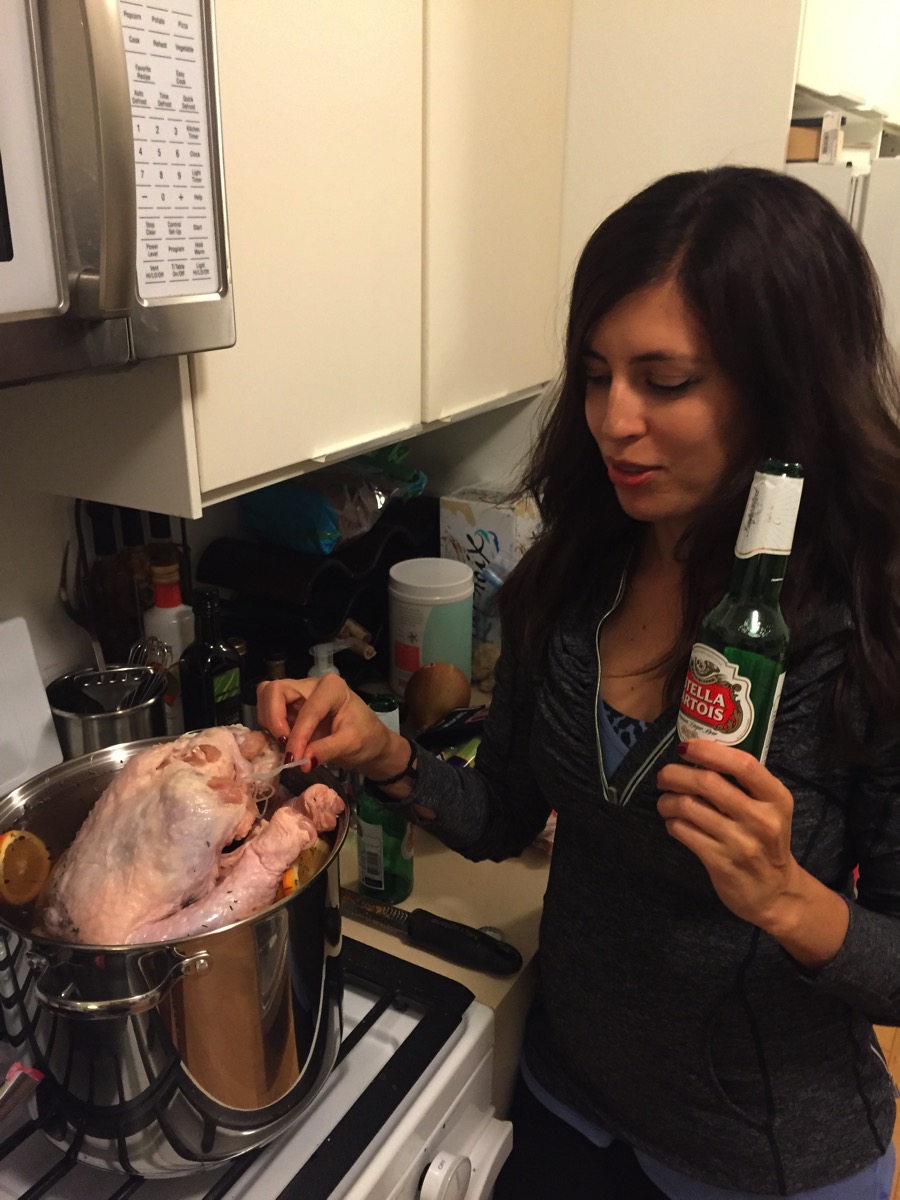 Not even 5 minutes after posting the above photo on Instagram, I received panicked text messages from Kyle.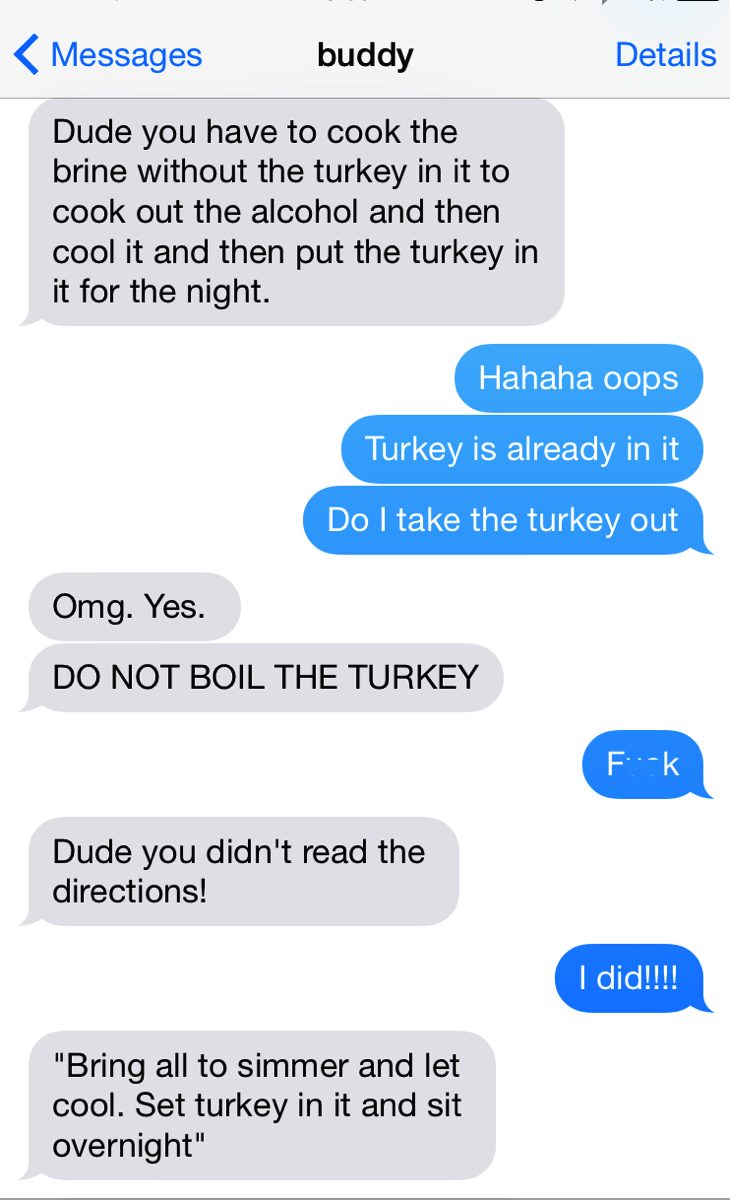 Apparently you're not supposed to heat the turkey in the brine hahaha. [For my fellow noobs, you heat the brine, let it cool, add the turkey, and let everything chill in the fridge overnight.] I told my mom about it and she seriously started laughing at me. Let's not even talk about the fact that I left a bag of turkey parts within the turkey. (I dug the neck out but that's where it ended.)
The conclusion of the story: the turkey still turned out pretty well! I credit it to Kyle's amazing recipe: brined in citrus, beer, garlic, bay leaves, scallions, peppercorn, with lots of salt, and sugar. After brining, I roasted the turkey atop chopped carrots, onion and celery; stuffed with oranges, thyme, rosemary, sage, and garlic; and finally topped with lots of butter, salt and pepper.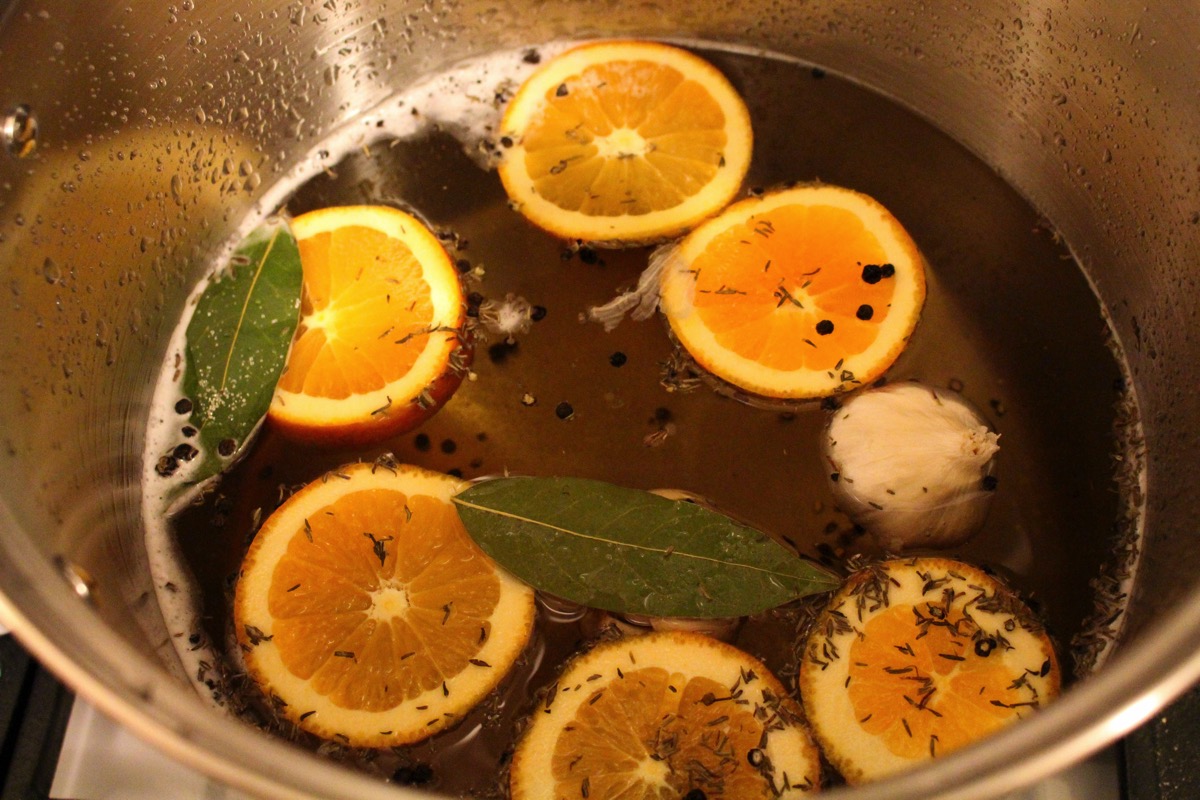 I'm also thankful for Betsy's carving skills.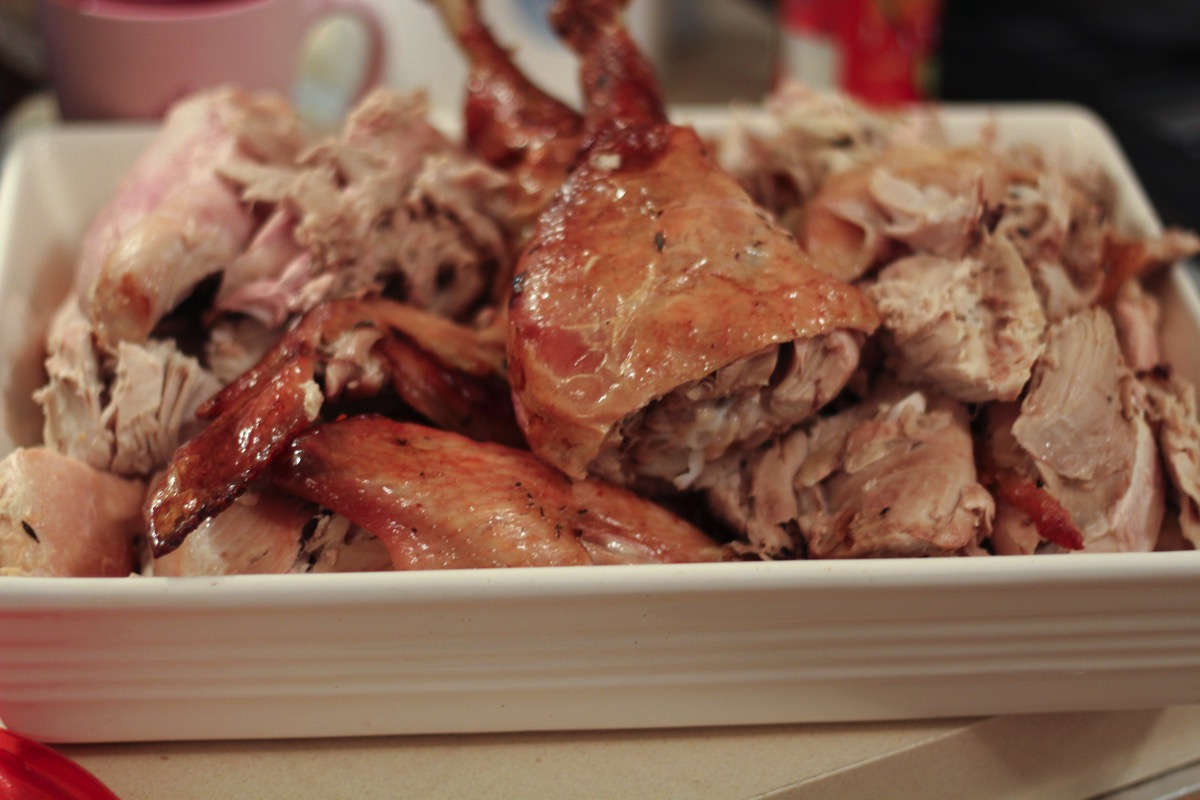 She also made a killer gravy on the stovetop.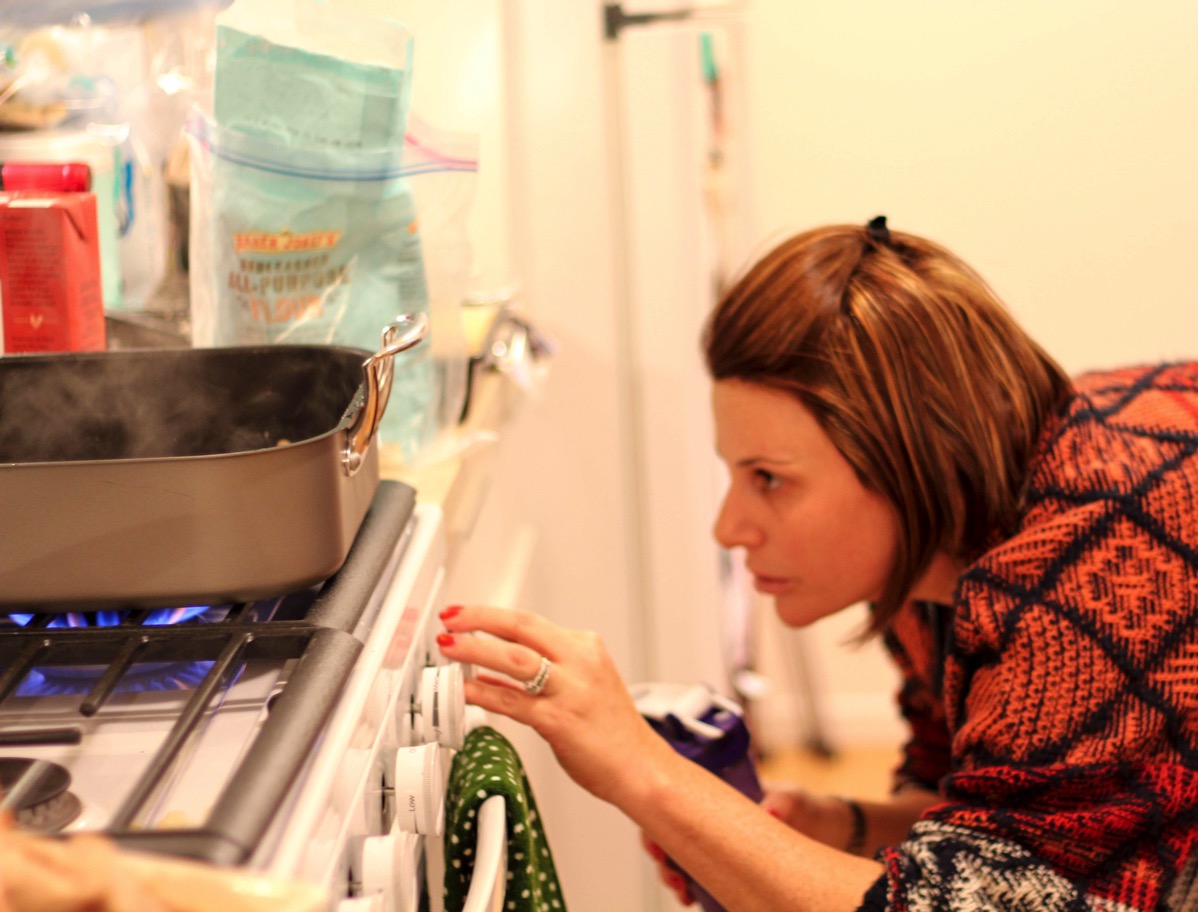 We enjoyed artichoke dip, chips and salsa, said turkey with gravy and cranberry sauce, mulled wine, eggnog, salad with candied pecans and homemade balsamic dressing + mashed sweet potatoes. Also #allthesweets.
The rest of the weekend was spent with many bike-riding excursions,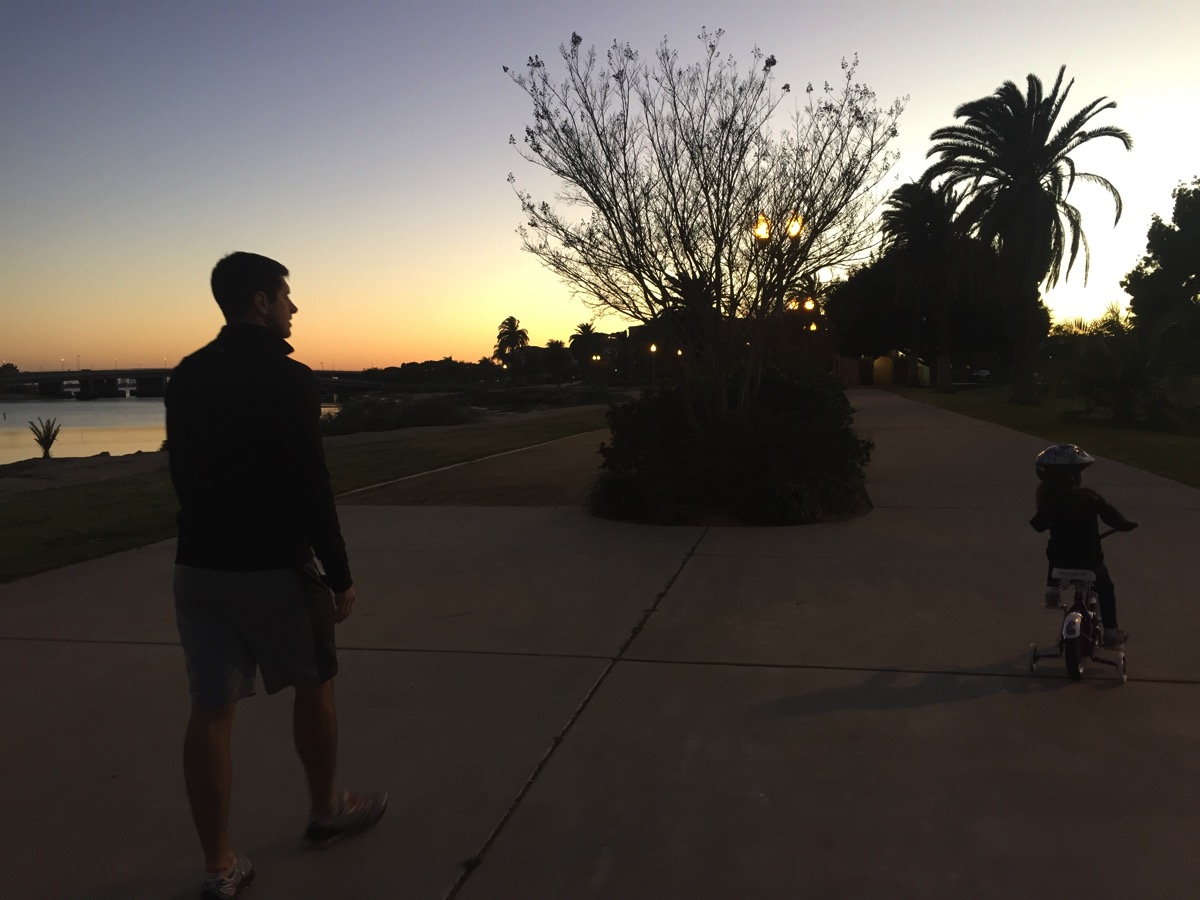 (Livi loves her new wheels!)
taking down decorations, and my first barre class back in the game. I start teaching NEXT WEEK so I figured I should take at least one class beforehand. I skipped the core section at the end, but other than that, everything felt great. It feels so amazing to move again!
Saturday night also involved some of this.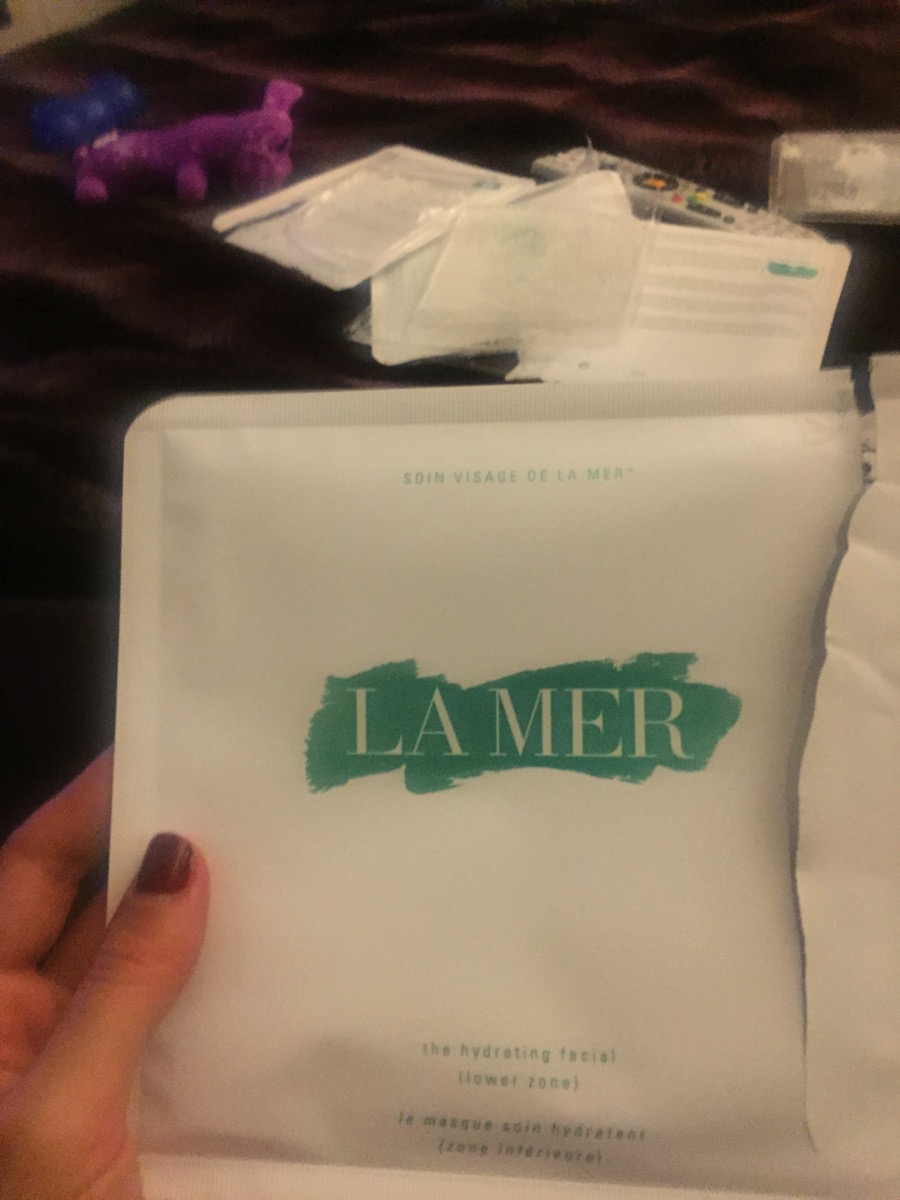 After putting Livi to bed and the Pilot was hanging out with P, I bounced over to Betsy's for face masks, movies and popcorn. It was everything.
This morning, I'm off to the doc's, and going for a walk with the kiddos.
Hope you have a great day! I'll see ya later this afternoon.
xoxo
Gina
Something to do: this bootcamp workout! No equipment and a fast way to work up an awesome sweat.