Inspiration to move with the Polar A360
This post is sponsored by Fitfluential on behalf of Polar.
Heading into the New Year, my fitness goals are pretty straightforward. I'll write a post about it, but I'd love to increase my strength and cardio endurance, run another half marathon, and build some lean muscle.
My number one priority is moving on a consistent basis again, and with the Polar A360, it's been a great nudge to get back into it.
Since I took off the necessary 6 weeks postpartum to recover from birth, at first, I thought it would be like a fitness vacation to recharge and hit it again with gusto when I was cleared to resume activity. I was like, "Oh, this is nice, I'm going to feel so refreshed when I can return to the fitness game. " After the first week, I felt completely normal and my attitude changed. I was itching to move again. I feel so much better when I get in a sweat session, and it's a fresh breath of "me time" amidst the many actions involved in keeping two small children alive, happy, fed and entertained. When the midwife cleared me to work out again, of course I was excited, and then I was like, "How am I going to have time to work out?" It can be a little tricky when you feel like you don't take a breath until you collapse into bed.
Needless to say, I was pretty thrilled when Polar sent me one of their new A360s to test out. Not only would it provide some motivation to safely resume my activities, but also a way to monitor my heart rate throughout workout sessions.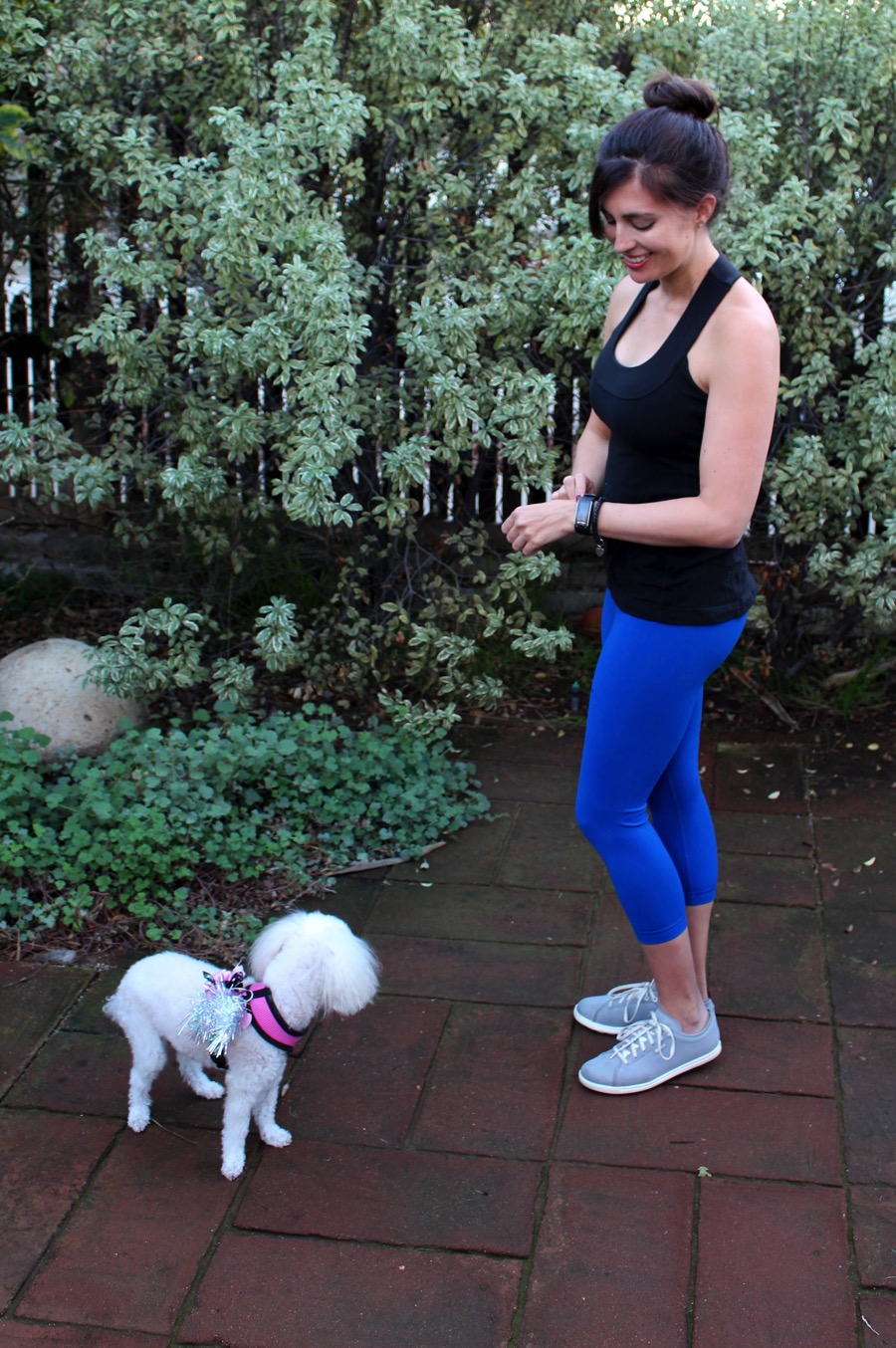 Here are some of the things I've noticed:
Even though I feel like I'm on the move all day, since we're still not quite out and about as much, my step count has gone way down.
I was excited for the insightful data from this monitor… except the sleep part. I didn't need to know how much sleep I'm (not) getting. Haha.
When you wear a fitness tracker, you'll get a lot of questions! I always love to ask about how people like their fitness trackers, so I've been happy to share the love and how much I've been enjoying the A360.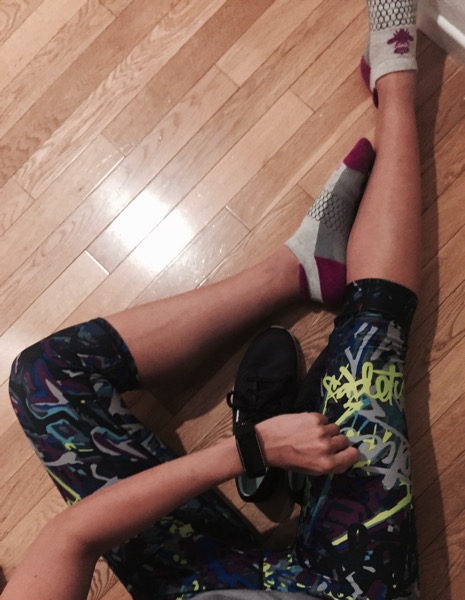 Pros:
Motivation to move. Just knowing that you're trying to reach a 10k step goal is extra encouragement to take small actions throughout the day to accomplish it, like parking farther away, taking the steps whenever possible, or extending the dance party time with your preschooler. For the record, if you find that you're low on steps, just do some Zumba songs. (YouTube has a ton.) BOOM. It's an easy and fun way to get some extra movement!
I love the giant touch screen. I haven't tried anything like this, and you can easily scroll to view your day, heart rate, the time, and what you'd need to do to reach your 10k goal.
The app is extremely user-friendly. You can access it on your computer or phone, and quickly sync to see how you're doing. I've found that since the tracker itself provides a lot of information, I don't usually need to check into the app much throughout the day. It's a nice way to view patterns over the span of a month or week.
The A360 also tracks your heart rate. This is particularly awesome for classes or activities that don't register as high step counts, but are still great workouts, like BODYPUMP and Spin.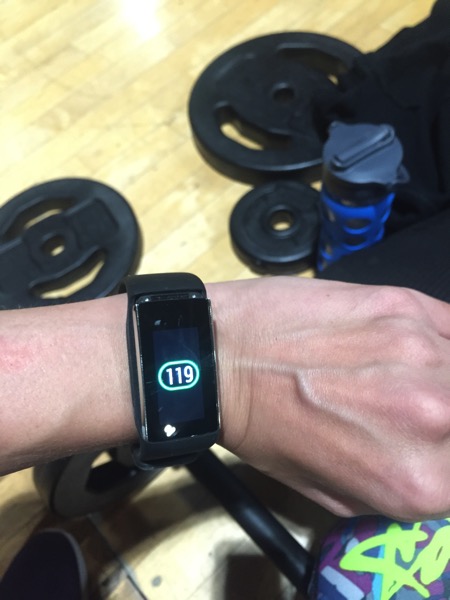 It's also waterproof and you can get notifications, like incoming calls, messages and your calendar. I love that they added some smartphone features!
Cons:
The only con I've noticed is that the band and screen are very large on my freakishly small wrists. Even so, it's very comfortable to wear and use.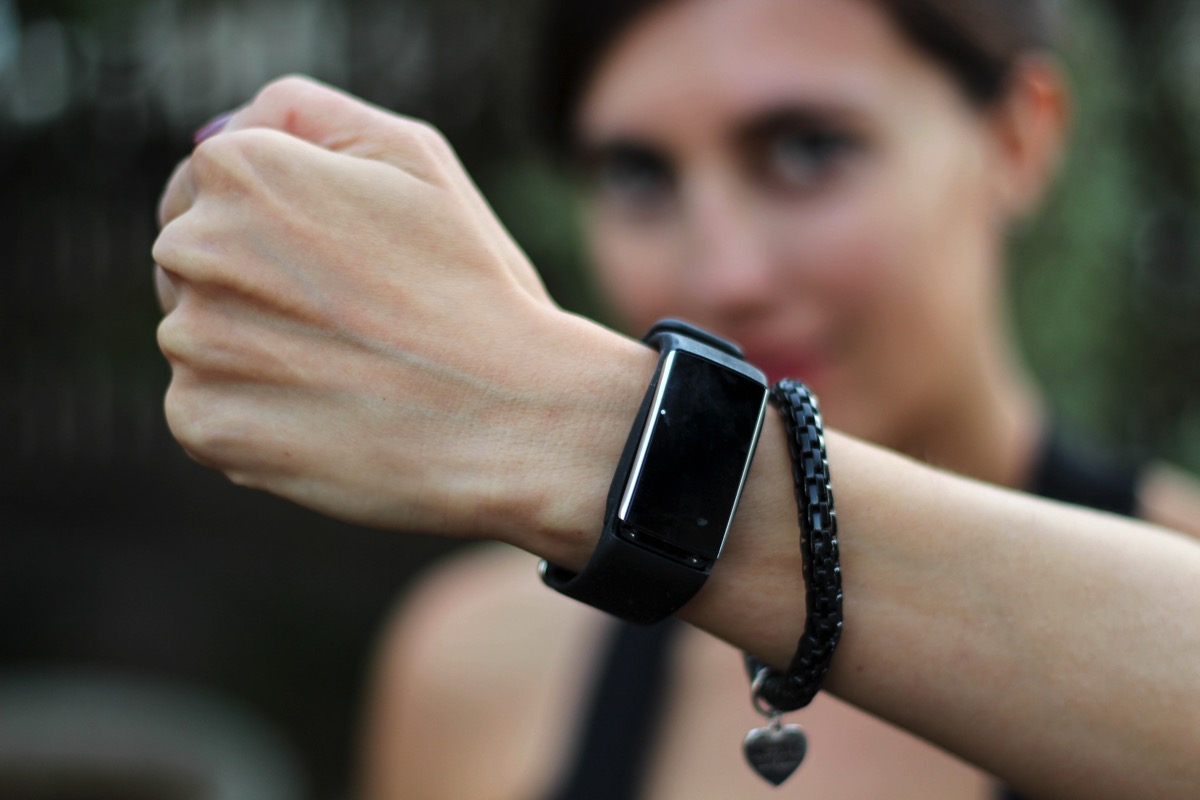 Is there a daily goal you try to hit? For me, I always try to make sure I get enough water, and some type of protein and produce in every meal and snack. When I'm wearing a fitness tracker, I like to try and crush my 10k step goal.
Leave a comment below, and I'll surprise a lucky reader with an A360 of their own. 😉
xoxo
Gina
This is a sponsored post, but the giveaway is being sponsored by yours truly. Thank you so much for supporting this blog and the companies who help to support our family.
This post is sponsored by FitFluential on behalf of Polar.