Five: a random blog survey
Hi friends! Happy humpday! Hope you're having a wonderful week so far. Since we've still getting back in the swing of life after our little getaway, I thought today would be a perfect time to complete this little survey my friend Julie posted. I always enjoy reading these on other blogs, and also love when you play along in the comments section. It's so much fun to learn more about all of you! <3 Here are my answers, and if you'd like, pick 3 questions and answer in the comments section.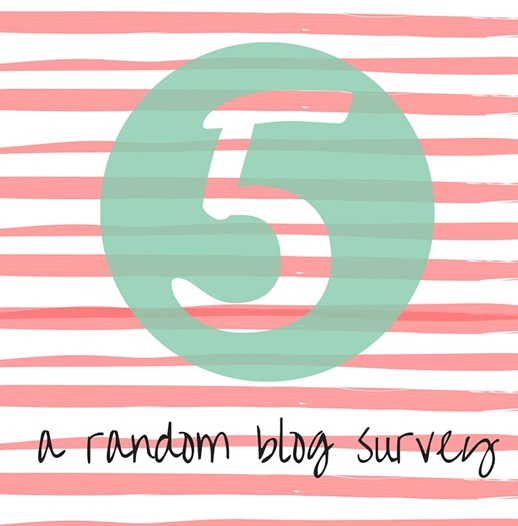 Five places I'm dying to visit:
Ireland. The Pilot's family has a bar in Dublin, and we definitely need to make a trip to check it out one of these years!
Spain. My great-grandmother was from Spain, and I've always adored Spanish culture and food. Seeing live flamenco in Spain is on the ol' bucket list.
Italy (take me baaaaaack). Since we went to Italy, I've thought about going back every.day. It's the most magical place I've ever visited, and we're planning on heading back next summer. I think it's going to be one of those places we can't stay away from for too long.
Australia. My friend Lisa (who is from Australia) convinced me that this is a must-do. The scenery looks exquisite, and she's proved to me that Australians are awesome, so there ya go.
Fiji. I just want to be here.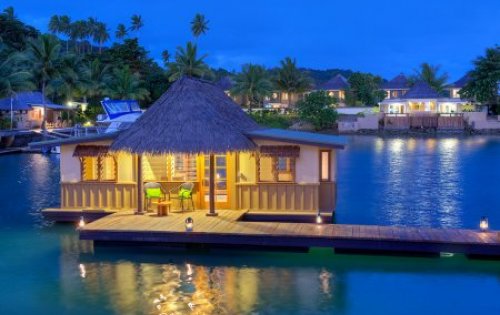 (Source) (Ps while I was looking for that picture I came across Poseidon Undersea Resorts. WHAT. While it looks cool, I think it would freak me out a bit. Let me relax under this blanket of ocean life… with one eye open for the shark that might swim overhead, or the fear that the ceiling will start leaking. haha.)
Five foods I eat every day:
Eggs. It's not a day until eggs have made an appearance.
Chocolate
Oatmeal
Coffee (I consider coffee a source of nourishment haha)
Almond butter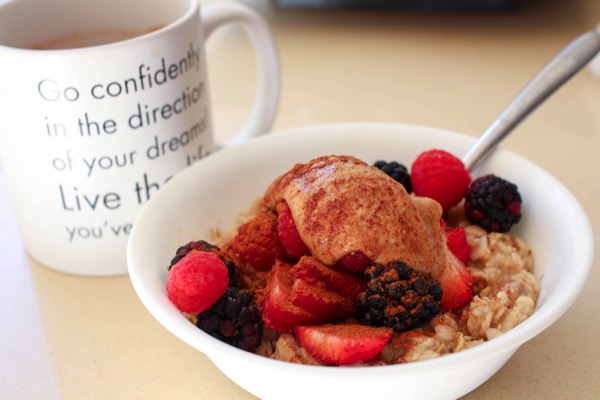 Five talents I wish I had:
Graphic design. It takes me 18 years to make my workout graphics haha.
Fashion design. I would love to design some athletic pieces but would need to do a lot of research for development and actually bringing the designs to life.
Eyebrow waxing. I go to Anastasia salon (in Nordstrom) to get my brows done, and they do an awesome job, but I always wish I could just do it myself.
Photography. While I feel like it's improved over the years, it's something I'd still like to dramatically boost.
Composing. I used to play piano (and forgot everything I knew), but always thought it would be cool to compose music. I can read music and we had to compose some songs for music theory in high school, but I definitely was not good at it.
Five healthy food bloggers I wish could cook for me every day:
Gina from Skinnytaste
Gena from the Full Helping
Brittany from Eating Bird Food
Ange from Oh She Glows
Ashley from Edible Perspective
Five Instagram accounts I love: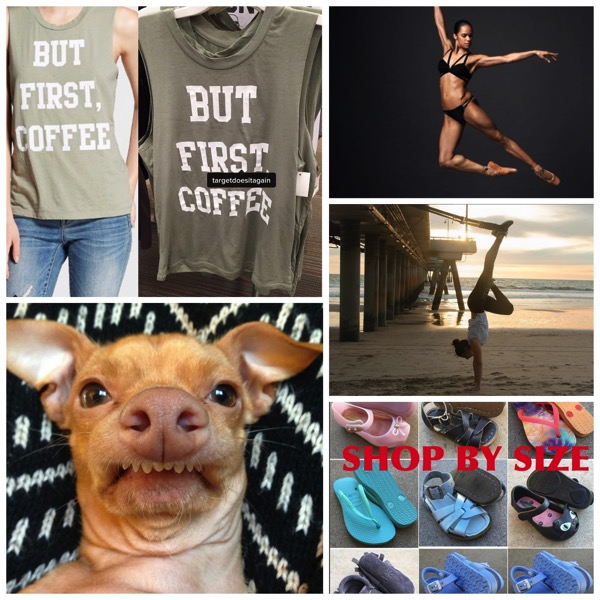 Tuna melts my heart. Neck shrivels for days. I'm obsessed with Tuna.
Target does it again. Like we all need reasons to buy allthethings at Target.
Meandmisscshop – giving away all of my secrets here 🙂 She posts clothes and shoes -lots of kids' stuff- for amazing prices. I get a lot of Livi's shoes from this IG account.
Shauna Harrison. Such a powerhouse. I'm inspired every time I look at her page!
Misty Copeland. <3 <3
Five things I wear almost every day: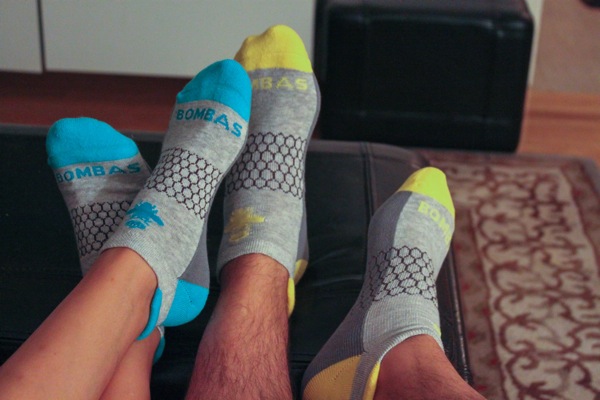 Sunglasses (I'm like a bat in the sun without them)
The earrings the Pilot got me while we were in Valdosta
Five songs I listen to on repeat:
"Reaper" by Sia
"Send My Love (To Your New Lover)" by Adele. Maybe my favorite Adele song ever? SO catchy.
"Downtown" by Macklemore & Ryan Lewis
"The Hum (Short Edit)" by Dimitri Vegas, Like Mike and Ummet Ozcan
"Till It Hurts (feat Ayden)" by Yellow Claw. Love this one for cardio!
Five beauty products I use every day: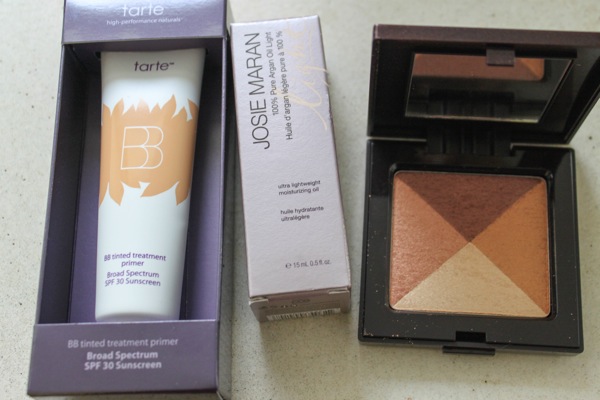 Five movies I can watch on repeat:
Love Actually. I have this one on the DVR all year to watch as a little pick-me-up.
Pretty Woman
Bridesmaids
Father of the Bride
How to Lose a Guy In 10 Days. The quote opportunities are endless.
Five books on my current reading list:
All the Light We Cannot See. I started to listen to this via Audible while driving, and it was a bit of a snoozer for the car ride. I still want to read the book, though.
Harry Potter and the Cursed Child
Five random things I ate yesterday:
Ghirardelli Sea Salt Soiree chocolate (MY FAVE)
Tomato soup from Tender Greens
A protein donut
An almond butter and jelly sandwich from Better Buzz
Scrambled eggs with hot sauce
So tell me friends: where would you like to visit? 5 books on your reading list? Any new beauty product faves you're loving?
xoxo
Gina