Health and Fitness: Splurge vs. Save
Hi friends! How's the morning going? Hope you're having a great week so far! This week is flying by, and I love it. Liv also has the week off preschool, which is why my blogging schedule has been a bit more sporadic than usual. We've had a lot of fun adventures this week, but man. I'm tired. haha.
So today, I thought it would be fun to talk about where you splurge and where you save with health and fitness. Over time, I've learned that some things are worth spending extra money, while it's easy and NBD to cut back on others.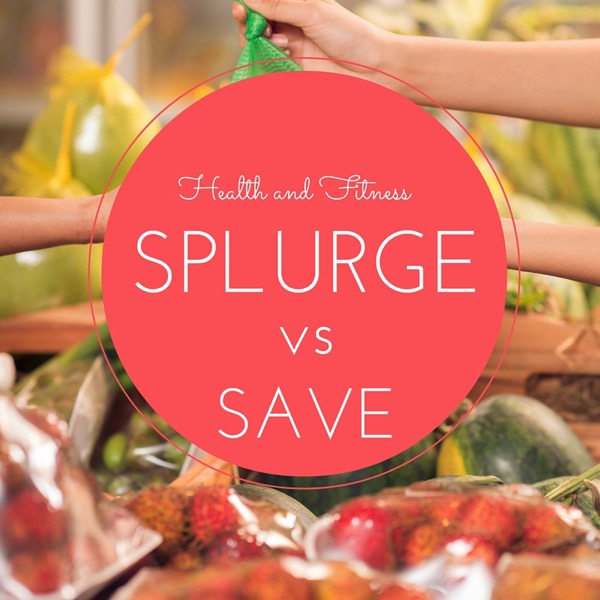 Here's my own personal list:
FITNESS & HEALTH Splurge vs. Save:
Splurge: personal trainers
I think if you want to work with a personal trainer, you often get what you pay for. I've done the "special deal" at a big box gym (when I was in college) and it turns out that my "trainer" had zero certifications or credibility whatsoever. He also wanted me to eat 1000 calories a day. And I paid for that! Crazy pants. I've found that some of the best trainers are also the most expensive, but they also have a wealth of experience to share, and certifications/credentials that help to ensure that you'll be trained safely for your personal needs. Fun fact: I just hired my first personal trainer since Ron trained me in Valdosta. It's been a long time since I've had someone hold me accountable, and she's going to really help me get back on the healthy eating train. When I birthed P, I also birthed a lot of my desire to eat vegetables. I start next week and will definitely keep you updated on how it's going.
Save: group fitness classes
Thanks to the beauty that is Class Pass, you can try out a variety of classes and fitness studios in your area. It's not always advantageous to purchase a studio membership, unless it's specialized (yoga or Pilates) or if you're really in love with a particular workout. For example, I'll always keep my Orangetheory membership because I love it so much, and it's worth the cost (to me!). Yoga Six is another studio workout that I love dearly. Many studios offer class packs, so you don't have to commit to a monthly fee. Another great option: online workouts! Some of my favorite boutique studios (like Physique 57, barre3, Ballet Beautiful) offer online workouts, and there are also platforms like Crunch LIVE, Grokker, Yoga Glo, and Beachbody.
Splurge: leggings
You don't want those things to be see-through. 😉 Also, nicer fabric feels so much better for sweaty workouts. Sweaty legs + thick cotton = nightmare mode.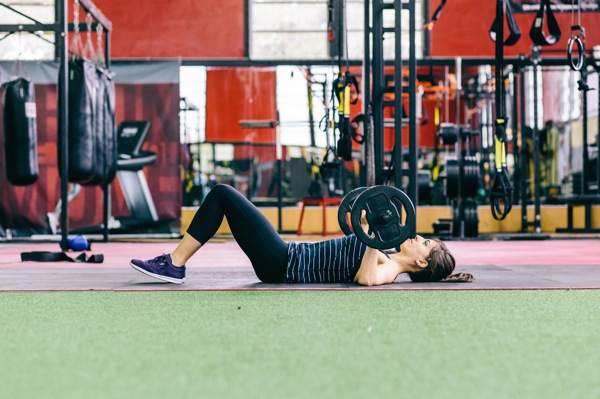 Save: tank tops
You can find cute athletic tank tops for a steal at spots like Old Navy and Forever 21. I've also found some really cute tanks on the cheap from Etsy.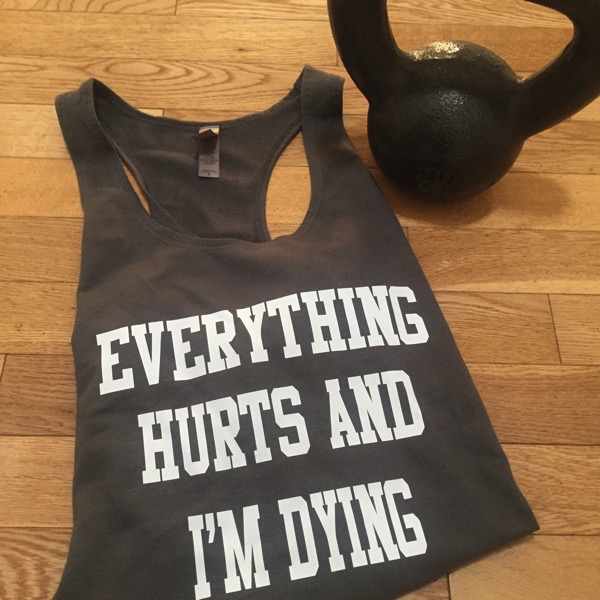 Splurge: sports bras
I've found it's worth spending a little more for comfort and quality. I especially love the Victoria's Secret Sport bras, lululemon ta-ta tamer, and this dreamy one from Lorna Jane.
Save: fitness trackers
There is a variety of fitness tracker options to choose from, but I've found that the basic ones (like Fitbit Flex) work just as well as the fancier models with sleep data, etc. It depends on what insights you're looking for, but in my case, I've found that if I have a tracker on my wrist, I feel motivated to be more active. Also, I don't always like to see how much sleep I'm (not) getting. 😉
Save: meal prep
This is one of my favorite ways to save money on healthy eats. I can buy the ingredients in bulk, prep ahead, and am less likely to go out to eat if I know we have healthy options on hand.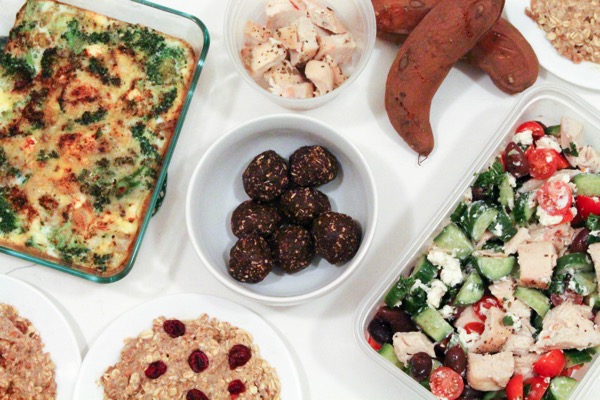 Splurge: organic produce
Over the years, I think organic produce has become much more affordable than it was. In the Valdosta days, I remember spending $5 for an organic avocado. I treasured that avocado haha. Thanks to farmer's markets, Trader Joe's and Costco, sometimes organic options can be similarly priced to conventional produce. Frozen organic produce is another way to save. Even if we do spend a little more on organic whenever possible, it's worth it to know that we're skipping out on the chemical pesticides.
Save: acupuncture
I love to do acupuncture in a community setting! It's way less expensive, and I feel like the benefits are equal. Then again, I'm not that weirded out about snoozing in a room with other people and tiny needles all over my limbs haha. My favorite spot in Tucson (Tucson Community Acupuncture- see Larry!) has a sliding scale, so you pay what you can afford.
Save and splurge: sneakers
If you're a runner, I highly recommend hitting up a local running shop to get your stride analyzed. Certain styles of shoes will support pronation or supination, and you'll also find that certain styles feel better to your unique stride. While running shoes are definitely pricier, most of my favorite cross trainers are just under $100.
So tell me, friends: where do you splurge and where do you save on health and fitness?
Hope you have a wonderful day and I'll see ya later on the Family page.
xoxo
Gina