Hi friends! I'm really excited about this week's Focus On post, as it's a workout that I've experimented with in the past couple of months. I'm a huge fan of the GPP functional movements and quick workouts -mama's got to get in and out of the gym in 40 minutes or so- and I especially love that many of them can be done at home with little equipment. I thought GPP would be a fun topic for a Focus On post, so I reached out to a good friend of mine, Meg from A Dash of Meg, who is a GPP devotee. Read on for more details on the workout, some pros and cons, and how it compares to CrossFit. Take it away, Meg! 🙂
Hello! I'm Meg and blog at A Dash of Meg where I write about food, nutrition, fitness, and my life as an aspiring Registered Holistic Nutritionist. I've always been passionate about nutrition and graduated with a Bachelor of Science with Specialization in Food and Nutrition this past spring. I felt like I wanted to study a more holistic approach to nutrition than I received in university, so I am currently enrolled in the Registered Holistic Nutritionist program at the Canadian School of Natural Nutrition in London, Ontario. Along with my passion for food and nutrition, I am also very passionate about fitness and leading a healthy lifestyle. Today I will be talking about GPP Fitness, which is my favourite form of exercise. I discovered GPP Fitness while attending The Healthy Living Summit this summer in Utah, where the GPP Fitness Headquarters is located, and fell in love with it after completing my very first GPP workout of the day, or WOD. I hope you enjoy today's post! If you have any questions or just want to chat feel free to reach out to me at adashofmeg@gmail.com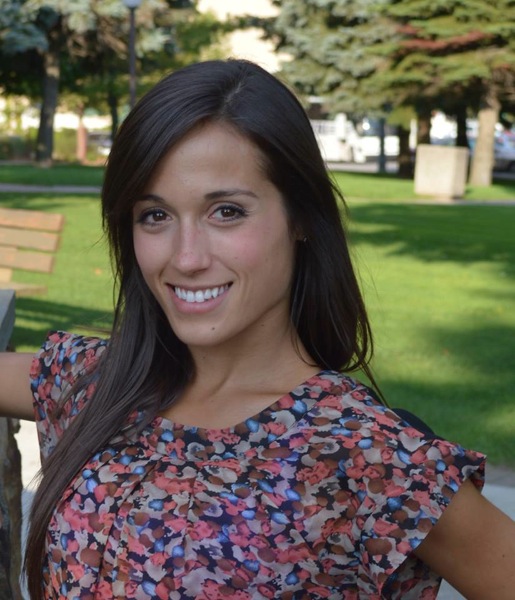 What is it?
GPP Fitness, founded by Neil Anderson, stands for General Physical Preparedness, which means all GPP workouts are meant to generally prepare you physically. At GPP the goal is not to be the fastest runner or the strongest person on earth. Instead, GPP has one and one goal only, the goal of achieving optimal health, which includes the six aspects of health:
1. Mental
2. Emotional
3. Social
4. Spiritual
5. Financial
6. Physical
All GPP workouts have a minimalist approach, you do what is necessary and not one thing more; however, this does not mean the workouts are easy! Achieving optimal health is not easy. Therefore, at GPP we do whatever is necessary of us to achieve optimal health, even the hard stuff 😉
Along with having a minimalist approach, the GPP workouts also include the following two principals:
1. The push/pull/squat/core methodology
2. The 10 aspects of fitness created by Jim Crawley and Bruce Evans of Dynamax:
·

Cardiovascular endurance
·

Stamina
·

Flexibility
·

Strength
·

Power
·

Speed
·

Agility
·

Coordination
·

Balance
·

Accuracy
Overall, GPP is about being healthy, making you a better version of yourself, and allowing you to get your workout in, go home, and be human – live. At GPP it is our workout's job to serve us, not the other way around 😀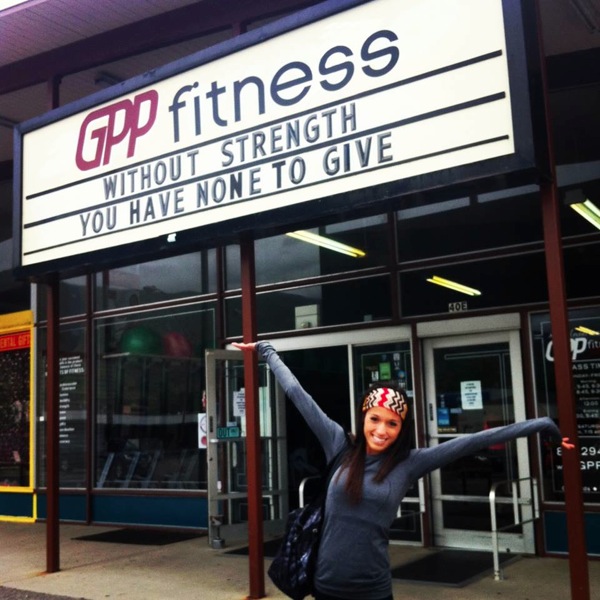 What to expect?
Most GPP workouts are for time; therefore, you will be pushing yourself to finish the workout as fast as possible. However, not all of the workouts are timed, but the majority of the workouts will last between 20 – 30 minutes, but some can be under 20 minutes and some can be close to an hour. GPP programming is done Monday through Friday and all workouts are posted on the GPP Fitness Home page the night before the workout is to be completed, so you can prepare yourself 😉 It is suggested that you complete all five of the workouts, Monday through Friday, to help yourself achieve optimal health. Not all workouts will leave you breathless, but they will always challenge you in some way or another. One thing to keep in mind is that "a harder workout isn't better, a better workout is better!" So, when doing a GPP workout, always focus on being as effective and efficient as possible! Do your personal best!
The workouts include a variety of different exercises and movements including bodyweight exercises, weight bearing exercises, exercises using resistance bands and stability balls, running, rowing, etc. You can also expect to see exercises you've never heard of before. Neil is always creating new movements, so you'll have to watch his demo videos if you don't know what a particular exercise is.
As I mentioned earlier, at GPP we do what is necessary and not one thing more. This means you'll usually finish a workout feeling as though you cannot do one thing more 😉
What to wear/bring?
Wear what you feel most comfortable working out in and some good running shoes! Most people wear shorts, a t-shirt or tank top, and a good pair of running shoes! Many of the workouts include weights, so if you like to wear lifting gloves while lifting weights, wear your gloves! Another piece of equipment you may find to be helpful is an interval timer as some workouts are tabata style, but having some sort of timer in general is helpful for the timed workouts.
Pros?
The workouts are short and effective. The allow you to get in and out of the gym in usually under 30 minutes; however some can be longer, but the point is that you can get a real good workout in and then go and live your life doing the other things you love and that are necessary.
You can scale the workouts to your own fitness level. Each of the workouts will have a prescribed weight for men and women to use as well as the amount of reps and rounds to complete; however, you do not have to do the workout exactly as written, or "RX the workout". That is not the point. GPP wants you to do the workout to the best of your ability. So, scale the weight down to a weight that you can do for the number of suggested reps and rounds with proper form. It is also important to note that beginners should ½ everything for the first few weeks. Meaning, ½ the RX weight, ½ the number of reps, and ½ the number of rounds. This might seem silly and make the workouts seem to easy, but it's important to do this at the beginning. GPP is no joke and the workouts sneak up on you. Their tough!
The goal is to achieve optimal health. Not a certain physique, not a certain fitness level. Nothing but optimal health!
The workouts are always changing and rarely repeating; therefore, it's unlikely that you'll get bored! However, some of the workouts will be repeated, but only to see how your fitness level is progressing!

The community aspect! When doing the workouts at an actual GPP gym with other GPP members, the community aspect is absolutely amazing. It's encouraging and motivating; however, if you don't have the opportunity to do the workouts at an actual GPP location and you're doing them at your local or home gym instead, you can still be a part of the community aspect by being an active member on their website. In the comment section below each posted workout, interact with other GPP members, post your times, the weight you used, the rounds you completed, your thoughts, etc. Community is a huge pro of GPP.
Cons?
If you're not doing the GPP workouts at an actual GPP gym, but at your local or home gym instead, you may have to modify the workouts or run around your gym to the various areas of your gym which have the necessary equipment for the workout your doing. For an example, I'm always running up and down the stairs at my gym from the treadmill section to the weight section, but I don't really view this as a con. I see it as more of a leg workout 😉
You'll have to push yourself. As I said, some of the exercises will be ones you haven't heard of before. So, you'll have to push yourself to try something new. You'll also have to push yourself to complete the workouts as fast as possible as well as heavy as possible in some cases.
Finding out what your workout will be only the night before. Again, for me, I do not see this as a con, but some people might as some prefer to plan out their entire week. However, I quite enjoy the excitement of logging on the GPP website the night before and seeing my next days workout! 😀
Difference between GPP and Crossfit?
GPP incorporates single joint/isolation movements where CrossFit does not. For an example, you will see bicep curls, triceps extensions, etc.
GPP conducts On Trainer's Count (OTC) workouts, which are workouts that are conducted by the trainer and all participants do the reps in unison.
All GPP gyms perform the same GPP workout on the same day whereas the CrossFit workout done at one box may vary from the workout done at another CrossFit box on the same day.

Some of our movements are different (ie. GPP kettlebell swings are just above eye level whereas CrossFit kettlebell swings are above head)
Neil Anderson does the programming for GPP and there is a purpose and reason behind each GPP workout (ie. the WOD on Monday affects the WOD done on Tuesday and so on)
Have you ever tried a GPP workout? You can check out their daily schedule along with how-to links at gppfitness.com
H