Verdict on the car front: negative.
It needs about 7 things done in the nearish future (3 are immediate), so looks like we'll be getting the necessary stuff fixed and trading in Betty this weekend. Thank you for the SUV suggestions! They were so helpful and I'll be sure to let you know what we decide.
Bella is stoked… more room for her!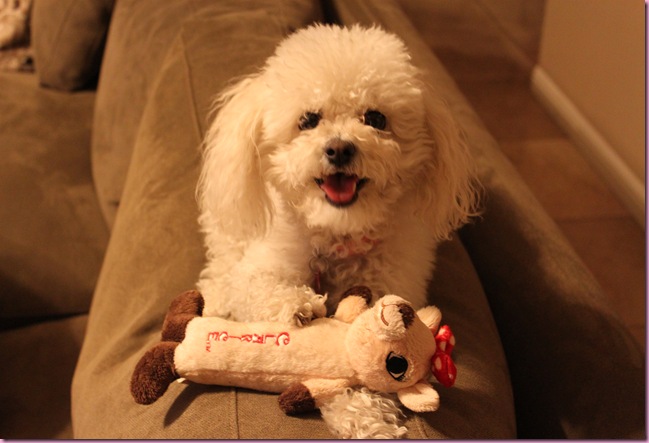 (She loves her new reindeer toy)
I thought I'd have my car back by 10:30 today, but since they're keeping it until tomorrow, madre lent me hers for the two appointments I had. I knew I wouldn't want to-go food from anywhere (restaurant food 3 days in a row), so before heading to pick madre up, I blitzed through our casa to make snacks and dinner, grab my gym clothes and computer.
Eggs and toast: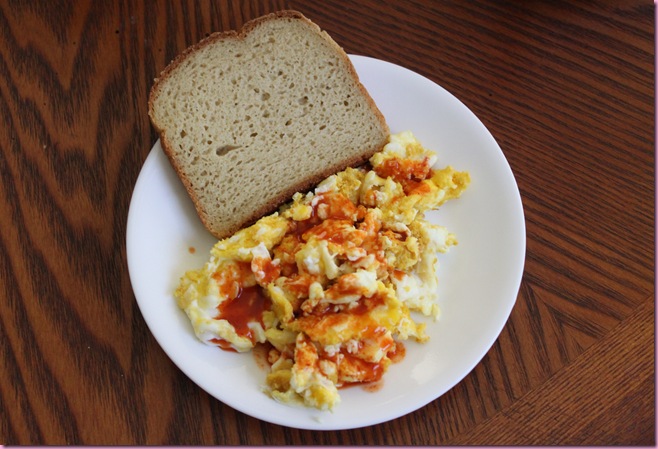 (with lots of nutritional yeast and hot sauce)
Salad (greens, goat gouda, beets, olive oil, balsamic, sea salt and oregano)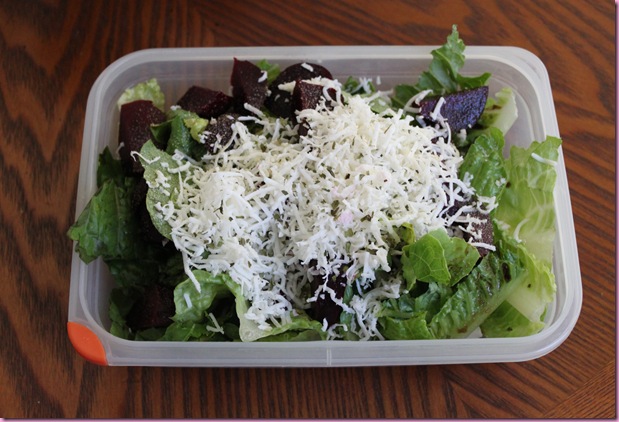 Veggie curry in the slow cooker: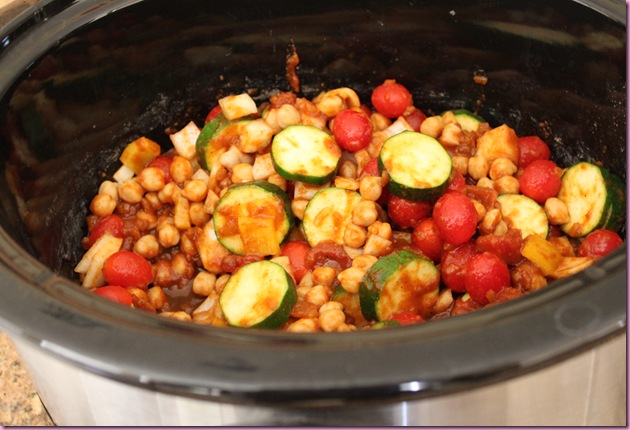 (onion, bell pepper, grape tomatoes, zucchini, chickpeas, diced tomatoes, veggie broth, curry powder, cumin, garam masala, salt, pepper)
+ brown rice in the rice cooker.
When the Pilot and I got home tonight, dinner was ready and waiting! So much easier, and far tastier than grabbing something to-go on the way home.
It's bedtime over here, but I hope you enjoy your night! See ya tomorrow with a Humpday workout.
xoxo
Gina
Today's tip: Looking for more at-home workout options? Be sure to check out tonight's Facebook giveaway: the lucky winner will receive 3 months of Gaiam TV for free! Hundreds of hours of fitness and yoga videos.. pretty amazing stuff, especially when it's more difficult to get to the gym with cold weather, to-dos and holiday gatherings.