Hey friends!
How's your Sunday going?? I still have no idea what time it is. My TV says 8:42 and my iPhone says 9:42, so I'm going to roll with 8:42. AZ has never done the daylight savings thang, so methinks the iPhone is confused.
Last night, after getting my hair did (thanks for the sweet compliments- it feels SO much better to have it cut/colored/smoothed out), my stomach was gnawing on my backbone.
Pei Wei to the rescue: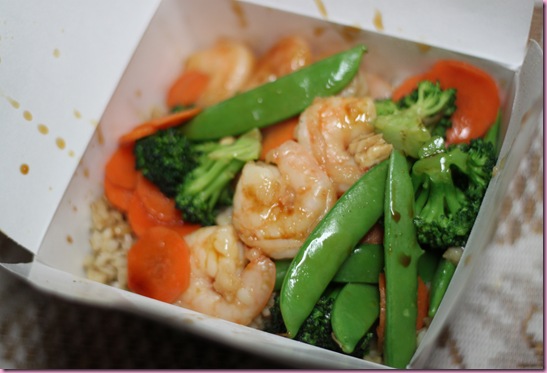 Standard kid's teriyaki shrimp with brown rice + vegetables, steamed instead of fried. The kid's size is the perfect size for Pei Wei- did you know that most of the entrees are actually 2 full servings?
+ a fortune fail: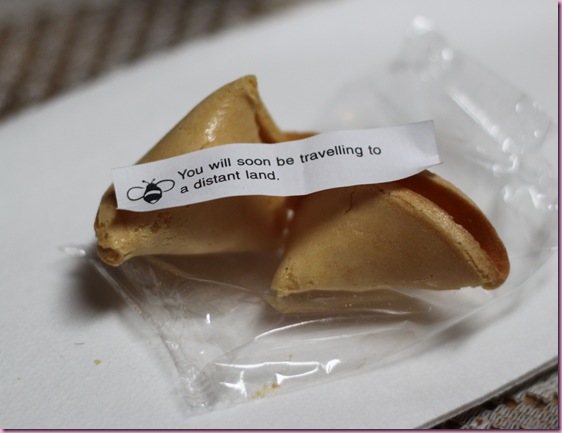 (in bed? Haha)
Way to tell me something I already know, fortune 😉 I leave for Valdosta on Wednesday and definitely think it could be considered a "distant land" 😀 One of my besties, Jeni (whose baby shower I went to last month) had her baby a couple of weeks ago. I'm going to visit, meet the new baby (who is sooooo cute) and catch up with my Valdizzy friends.
So that means LOTS of packing over the next two days- I'll be gone for a week!
After Pei Wei,
I went over to little sis' house to snuggle with Vieserton. She came to Tucson for the night with her new family, and whenever they're here I like to go hang out and see her.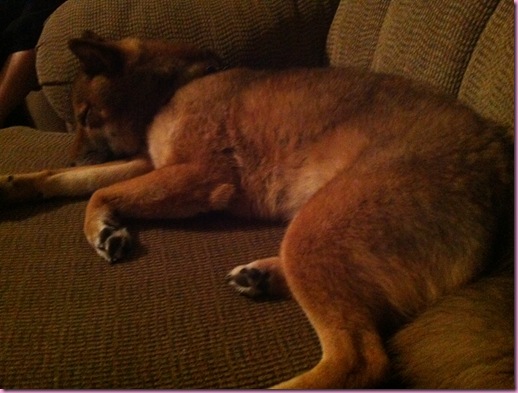 When I got home, Bella wouldn't stop smelling and kissing me- I think she misses her sister, but is enjoying being sassy and running amuck without another dog to keep her in check.
This morning, I made a lovely green juice + green tea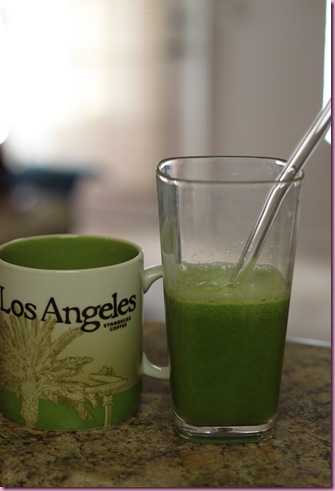 and a breakfast cookie.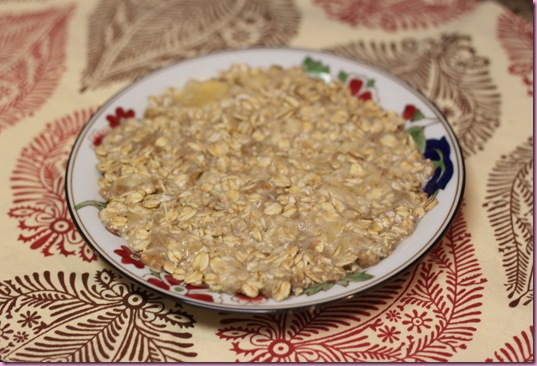 -1/2 C gluten-free oats

-1/2 scoop Standard Process dairy-free protein (CAN'T WAIT until my Sun Warrior gets here)

-1/2 banana

-1 T cashew butter

-almond milk, cinnamon, vanilla
I'm waiting to hear from my nana (aka "little friend" –she's saved in my phone as "friend") before munching it since we'll probably go to brunch before my other nana and I go house shopping.
The house I showed ya'll last weekend is already the winner in my eyes, but the Pilot wants to check out all of our options before making a final decision. So I'm off to scope out the goods 😀
Be back later with a house hunting re-cap!
xoxo
Gina