Fresh flowers from The Bouqs Company
This post is sponsored by the Bouqs Company and includes an awesome discount. Use the code GETBLOOMS to get 20% off!
It's not a secret that I love fresh flowers. Even when I was in college, and money was really tight, I'd splurge on a weekly bouquet to brighten up my tiny apartment. Since then, I've kept the tradition alive and adore fresh blooms around the house. They're an instant way to add a bit of cheeriness to a space, and a fun way to celebrate. When The Bouqs Company sent these roses the week after we were home from the hospital, it definitely brought a smile to my face.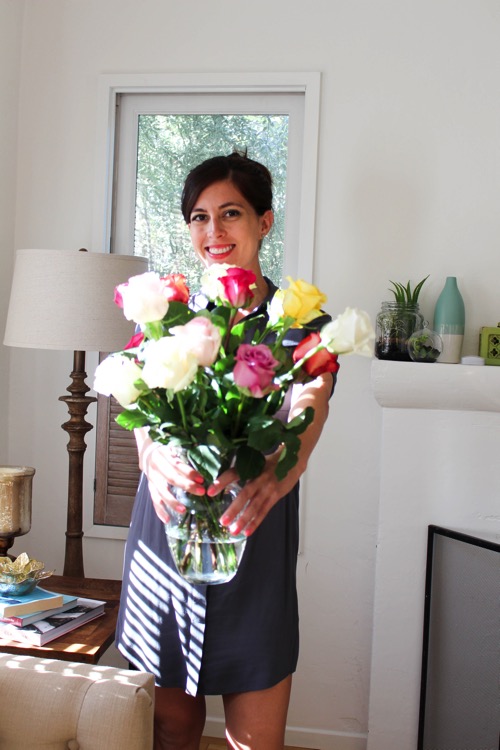 Gorgeous volcano roses to celebrate miss Penelope Rose. 🙂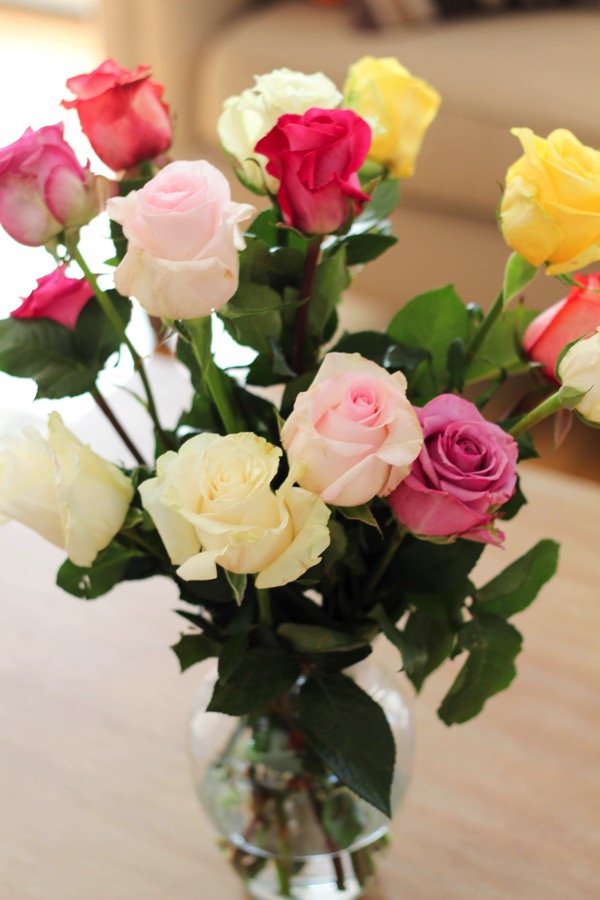 (It's hard to tell from the photos, but these roses were HUGE. They also lasted for almost 2 weeks!)
Here's a little bit about The Bouqs company:
The flowers are grown on the side of an active volcano in Ecuador with lots of sunshine and mineral rich soil. Their farms are sustainable and eco-friendly, and follow strict responsible farming practices. The flowers aren't stored in warehouses, but are cut from the farms when you order and shipped the next day, so they arrive super fresh.
They arrive gently packaged in a box,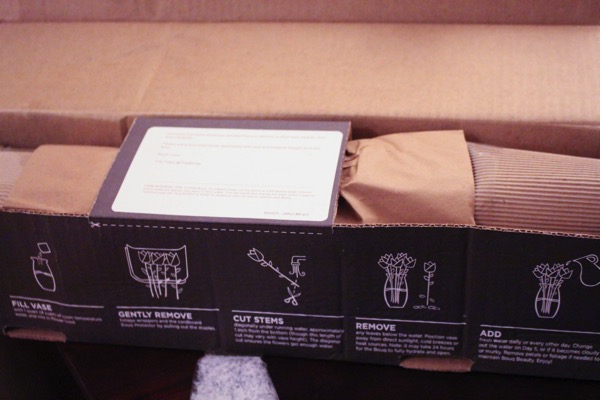 you unwrap, cut the stems under running water,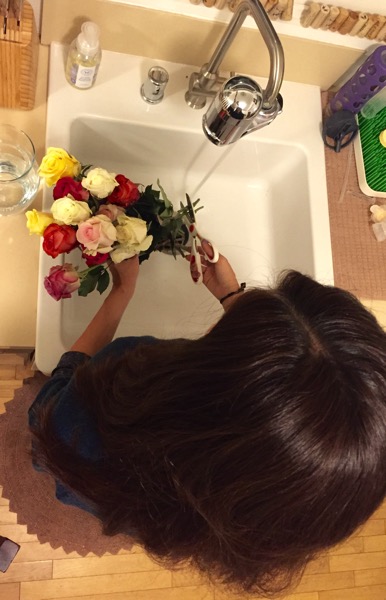 place in a vase along with water and flower food,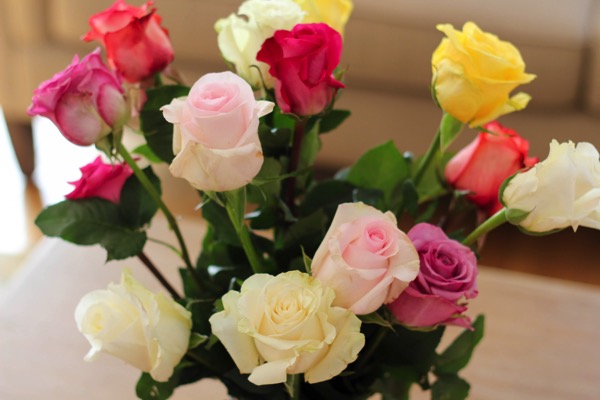 and enjoy. 🙂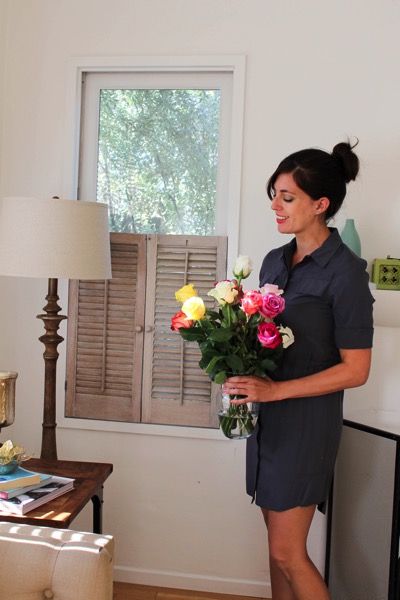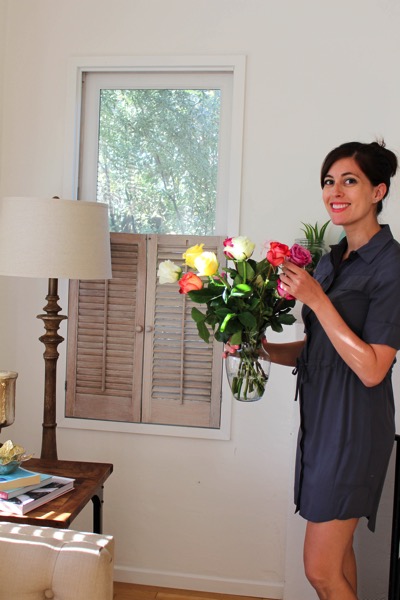 They also offered to send a bouquet to one of my friends, so I was thrilled to have volcano roses delivered to Whitney's house. I'm lucky to have her among our amazing friends here in San Diego, and I wanted to send a "thank you" for the meals and snacks she's brought over, along with taking Liv to the park during that first very sleepy week.
These bouquets would also make perfect holiday gifts. I love to send holiday arrangements to my nana and stepmom, and have found that sometimes you order flowers and they don't arrive exactly as pictured. With the Bouqs Company, what you see is what you get, and they have some incredible holiday arrangements to choose from.
Here are some of my faves! I'll definitely be surprising relatives with some bouquets from Bouqs.com this holiday season. If you'd like to do the same, be sure to use the code GETBLOOMS for 20% off.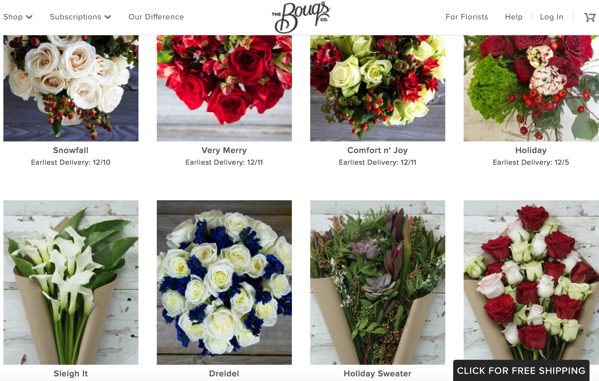 (I'll probably be ordering "Holiday Sweater" for myself haha.)
What's your favorite flower to have around the house? I'm partial to bi-color roses.
xoxo
Gina
This post is sponsored by the Bouqs Company. Thank you so much for your support surrounding sponsored posts that help to support our family.