Winter Shape Up 2017: Week 4 (the final week!)
Hi friends! happy Monday! Hope you had a wonderful weekend and that those of you who are off work today are enjoying some down time.
I wanted to post the Week 4 Winter Shape Up info for those of you who are following along with the challenge. This is Week 4, our final week, but remember that you can always repeat the challenge to make it 8 weeks long. Here is the intro post with all of the WSU details.
Here's what's on the schedule for week 4 (as always, shuffle an modify according to your needs):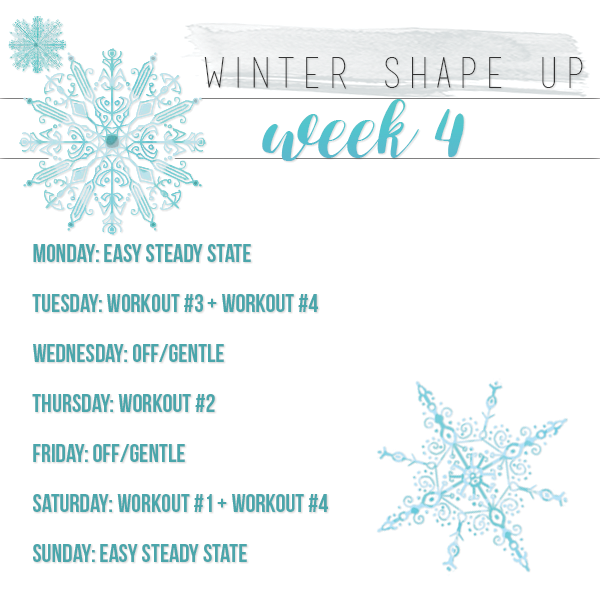 Links to all workouts:
Goal for your easy steady state: try something different! If you usually go for a run or jog, hop on the Stairclimber. If you prefer to spin, try a kickboxing class. If you usually go for the elliptical, try a run/walk on the treadmill. Aim to keep your body guessing, and instead of looking at steady state days as an "easy, cruise through the usual routine" kinda day, think about what you can do to make it different.
If you haven't tried any of the WSU workouts yet, try out workout 1!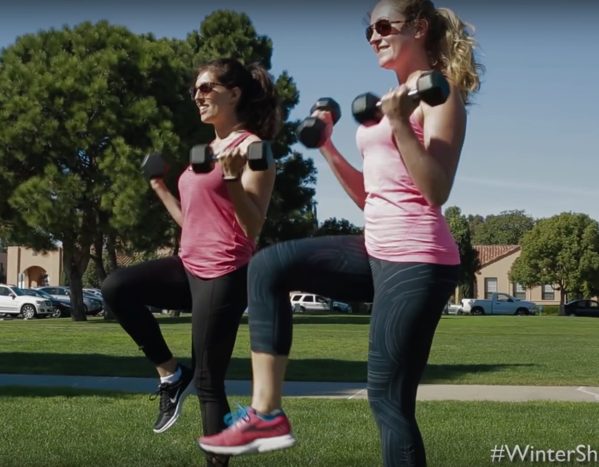 This is a strength workout to challenge your entire body, and I include lots of modifications in the video.
If you're looking for healthy meal inspiration, here's the Week 4 meal plan and grocery list. I can't wait to try some of these recipes!
A very special "thank you" to all of our generous sponsors who help to make the Shape Up possible, and provide awesome giveaways along the way.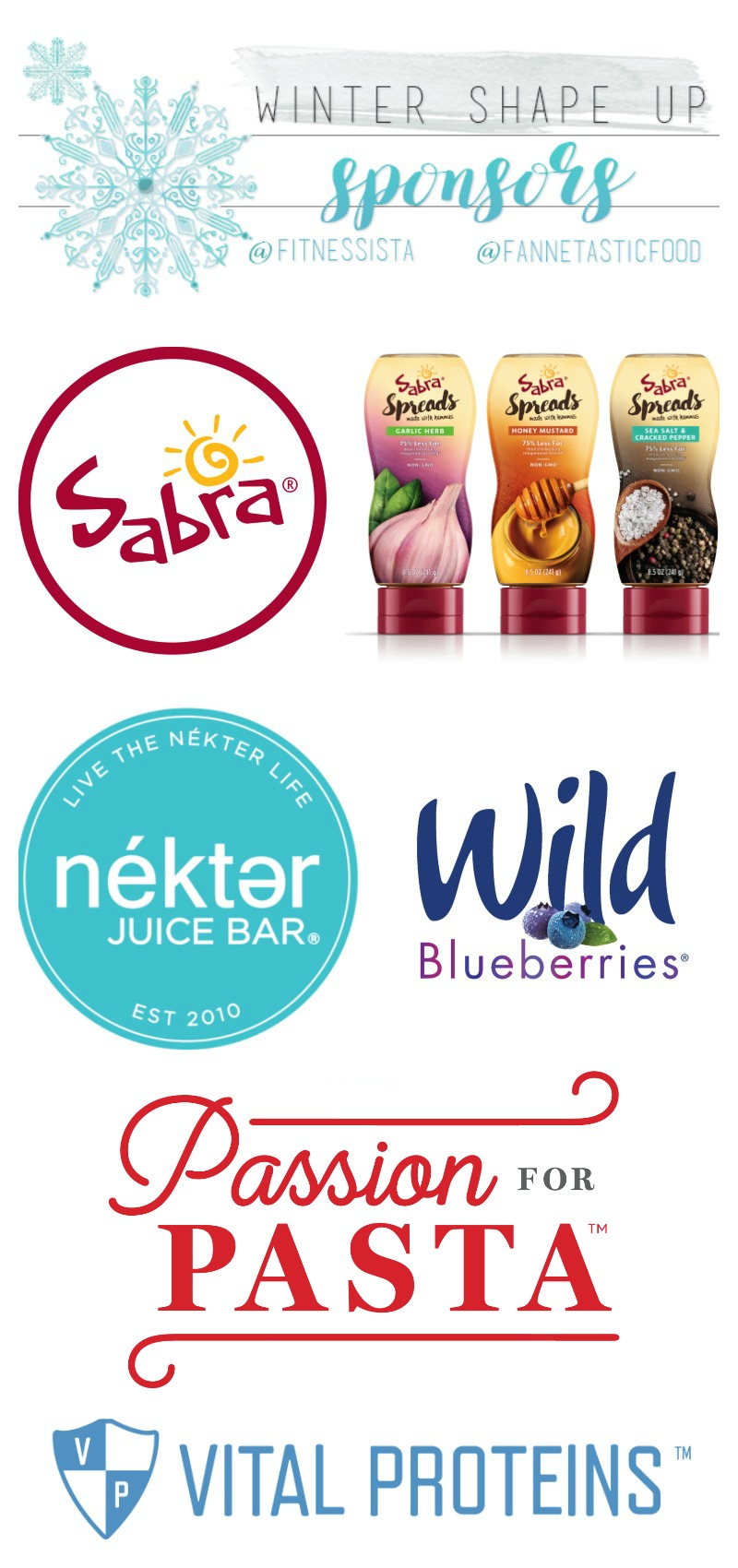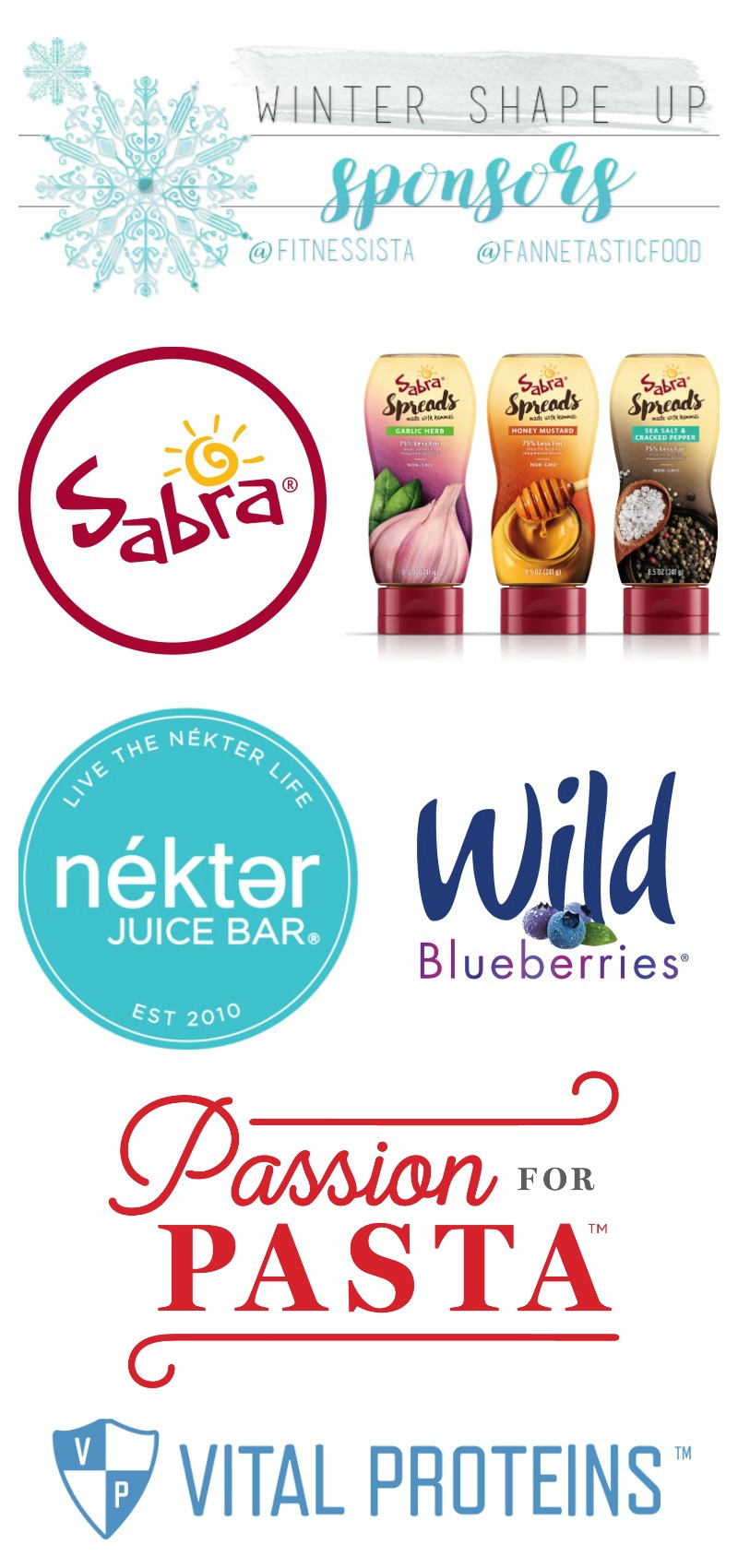 Congratulations to Barbara G. for winning the Sabra giveaway!!
For this week's giveaway, I wanted to surprise a lucky reader with a little treat and a "thank you" for following along this challenge.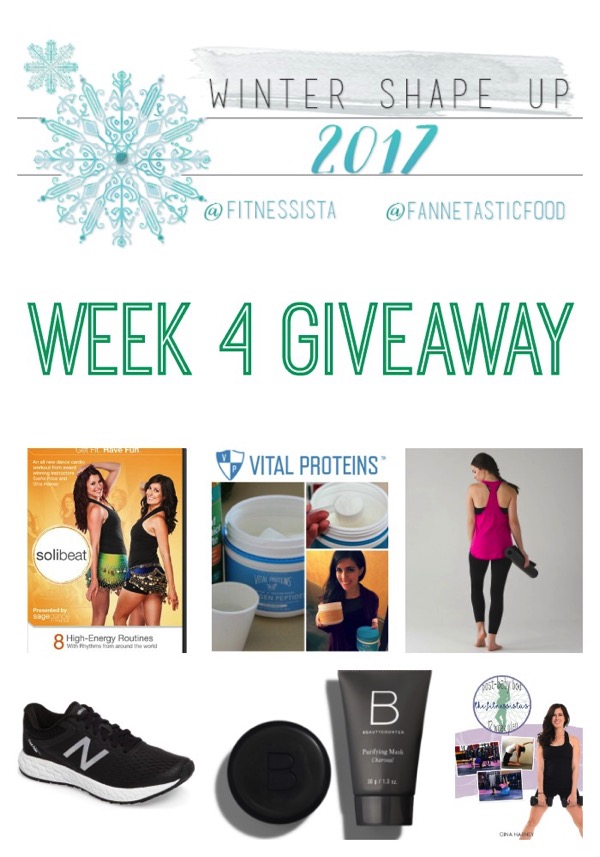 One winner will receive:
-A tub of Vital Proteins collagen peptides
-A lululemon tank top of choice
-A pair of New Balance sneakers
-A copy of post baby bod or a 20-minute Skype fitness consultation with me (your choice!)
Here's how to enter:
-Leave a comment below each time you complete a workout this week! (It can be a WSU workout or your own personal workout)
-Check in on Instagram/Twitter and be sure to tag us (@fitnessista @fannetasticfood) – leave an extra comment to let me know
-Leave an extra comment with something you'd like to see for Summer Shape Up!
I'll be posting a recap of the challenge in Friday Faves, and will definitely continue the monthly newsletter workout calendars, too.
Let's finish strong, friends!
xoxo
Gina