Hey hey! Happy Friday! What's going on this weekend? Anything exciting? We don't have a lot of plans on the agenda, which is nice. We're just taking it easy, and already trying to find ways to keep madre and nana here foreverrrrrrrr. Having them in town has been the best, and we've had so much fun with them here. Fingers crossed they'll be back to hang out with us soon.
In standard Friday fashion, here are some faves from the week and around the web! I always love hearing about your faves, too, if you'd like to join in the fun in the comments section!
This lipgloss. I know, I have a lip gloss/stain/lipstick problem. This is the latest favorite. Rose is the perfect neutral color, it has a very light minty taste to it, and it's shiny without being too over the top. Plus, it's tarte, which is one of my very favorite makeup brands.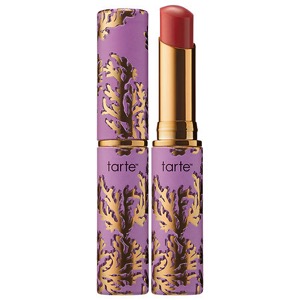 Ina has eaten the same thing for breakfast for 10 years. Every time I read an article about her, it makes me wish we could hang out haha.
The dogs, wishing they could celebrate Indian food Wednesday, too.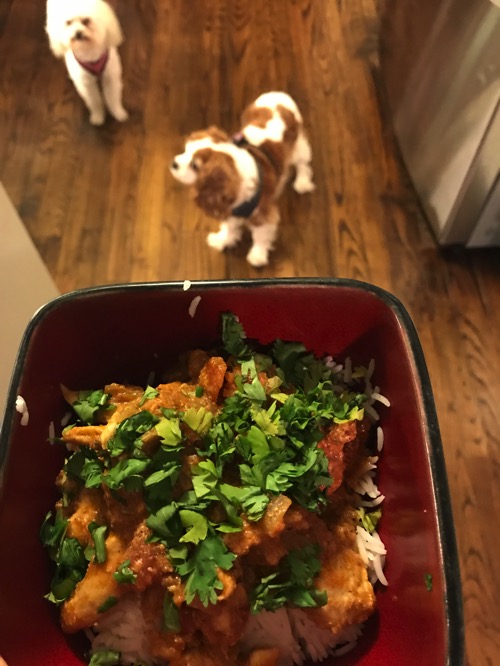 Wonder Woman. This movie has had so much hype, and to be totally honest, I didn't really feel like seeing it. I thought maybe it was just a "blow 'em up, shoot 'em up" film, and action movies aren't really my fave. Madre, nana and I were taking Liv to see Captain Underpants, and after buying popcorn and snacks, Liv told us at the theater she was scared to see it (??? I'm still not quite sure what she was scared of), and wanted to see Wonder Woman instead.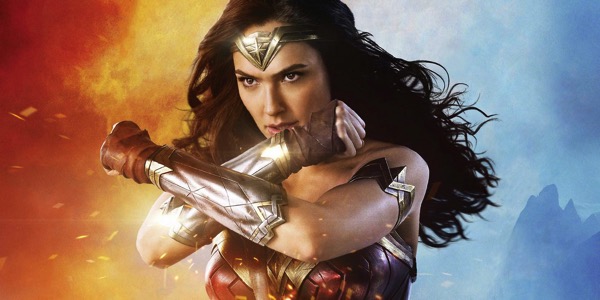 I did a quick google search and found out that while it was a lot of fighting, it wasn't a lot of blood and gore. Many of the parent reviews said more was suggested than actually shown. I told Liv that it was going to be a lot of fighting, and if she ever felt scared or like she wanted to leave, we could and it would be no big deal. She was insistent on seeing it, and we all ended up LOVING it. The plot line was exciting and unexpected, and three cheers for a female hero who was brave, kind, and compassionate. It was amazing.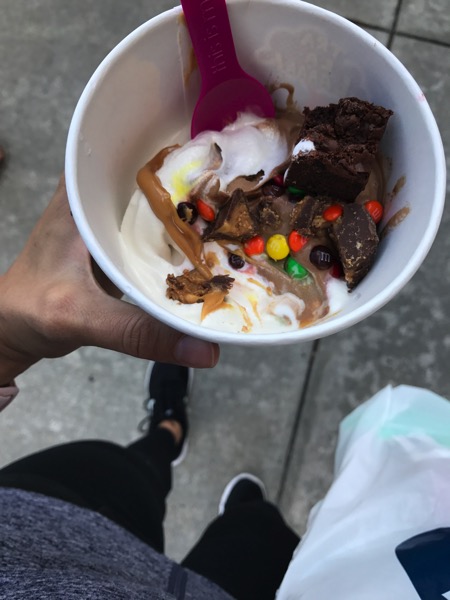 (I don't usually eat much dairy, but when I do, it's usually Menchie's or a cheese board haha. PS got the cutest rompers for the girls at Old Navy for $10. Sweeeeeeeet.)
Yoga counterposes for that smartphone use.
20 ways to chill out and stop stress.
Shooting with Lindsay! I'm so excited that I've found such a talented and amazing photographer here in Valdosta. I've been shooting with Lindsay for the past couple of weeks, and we have lots of workouts on the way for ya. She's so much fun to shoot with and makes me feel less awkward, which is always a bonus haha. We're working on Summer Shape Up right now -coming July 17!- and lots of workout and fashion-y pics. I can' wait to share them with you.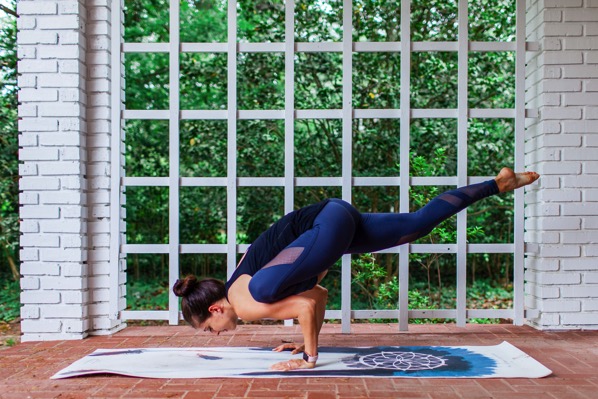 (The reason why I've had giant bruises on my left triceps)
Awesome ideas to switch up your tempeh game.
Speaking of photographer friends, if you're in the Phoenix or Arizona area, check out FITposium! This is a two-day seminar focused on success in the fitness talent and entrepreneurial industry. It's the brainchild of James Patrick, who has taken many of the photos you've seen on the blog (and all of the ones in my book!).
FITposium will feature a variety of sessions to prepare fitness talents with everything they need to know to enter the marketplace including:
What magazines are looking for in submissions
How to develop a marketable portfolio
How to cultivate business leads
Techniques on establishing lasting business relationships
How to effectively market a brand both traditionally and digitally and,
Most importantly, how to make a profit in the industry as a fitness entrepreneur
You can find more details about the event here!
Hope you have a very happy Friday and I'll see ya soon.
xoxo
Gina