Hi friends! Happy Friday! What are you up to this weekend?? Anything fun on the agenda? We had a road trip planned, but we're undecided on whether or not we'll go. Miss P came down with a cold, and has been up all night most nights this week, so fingers crossed she feels much better this morning. I'd love to hear what you have going on! Since the weather is cooling down, I've got the itch to sign up for some 5ks. I might walk most of it, but I think it will feel so good to get out there and shake my legs out.
It's time for the weekly Friday Faves party! It's always fun to compile this list each week and feature some of the things that made me smile. I really enjoy hearing what you're eating, wearing, cooking and reading, too, so please shout out some faves in the comments section. Happy Fri-YAY.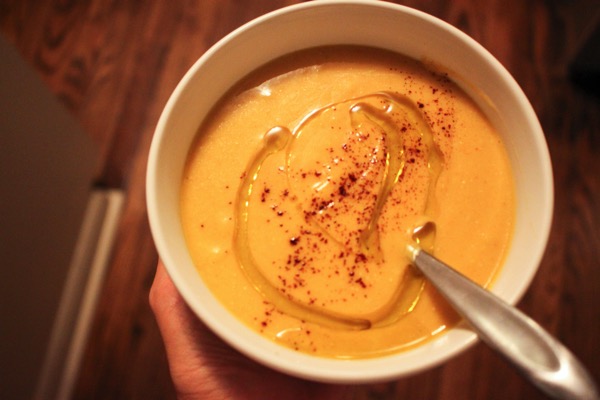 Birthday celebrations:
Miss P had a low-key birthday since she was under the weather, but we still sang, "Happy Birthday" with a cupcake and candle. I'm holding off on giving her bigger bday gift – a scooter and helmet – until she's feeling better, since she'll undoubtedly want to take it for a spin around the driveway.
For the Pilot's birthday on Tuesday, we had an excellent family dinner at Friend's,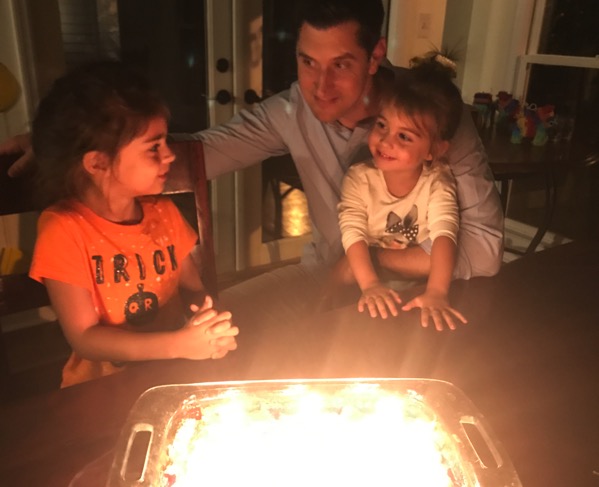 and then came home for dump cake. It makes the house smell SO AMAZING, and each time we celebrate his birthday, I tell myself I need to make it more often. Liv went crazy for it, too.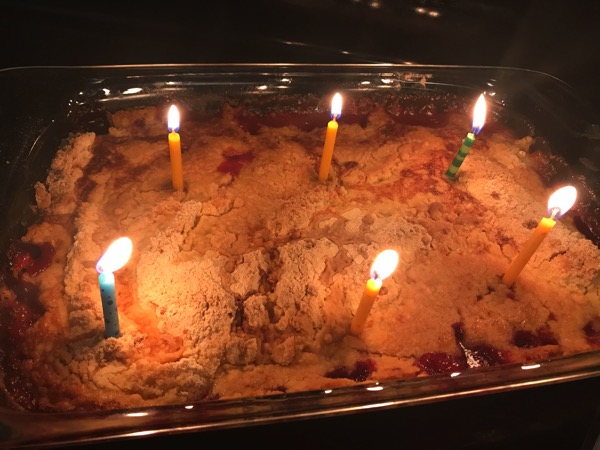 Halloween festivities:
Livi had a cake decorating contest at her school, so we put together this pumpkin cake. The rule was that the parents could help with baking, but not the decorating. (And, as always, many parents do not follow the rule, haha.) I was determined to let her do it herself and she made the most gorgeous pumpkin cake. We made spice cake for the base, using pumpkin instead of oil, and topped it with cream cheese frosting. She was so proud of her cake.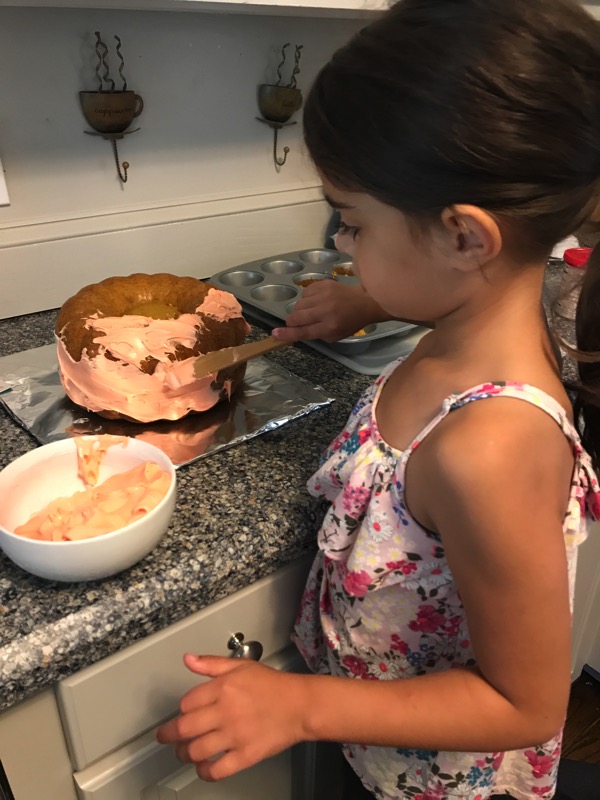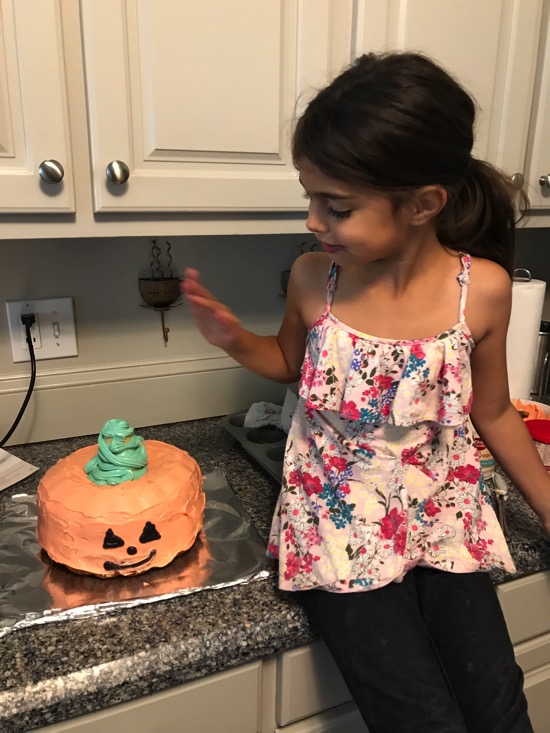 She also had a little fall festival at her school! They had lots of games set up and a cake walk (<— our fave).
Fashion + beauty:
This mask (from Thrive Market).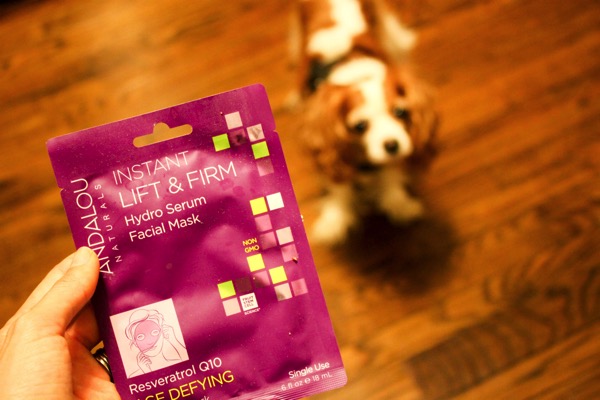 A reader friend mentioned that I should try the purple Andalou mask when I professed my love for the pink rose one a couple of weeks ago. She promised it would make me look 27, and since I'm inching towards 33, I thought I'd give it a whirl. It's AMAZING. It made my skin feel smooth and bright, and there's the bonus of looking like a total creeper while the sheet mask is on, and totally freaking out the Pilot. Wins all around.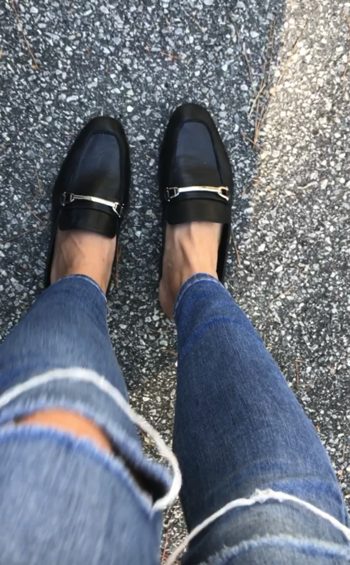 Mules! When I saw that these were back in style a couple of years ago, they reminded me SO MUCH of the shoes my teachers used to wear in elementary school. At the same time, I was like, "Well… they look kind of comfy." I ordered this pair; they're super comfortable, and perfect with embellished or destroyed jeans and a sweater.
Speaking of sweaters, I want to curl up and live in this drapey cardigan. After the one from the Nordstrom sale was back ordered – I was trying to be patient but it was from July- I canceled it and picked up this one instead. It's very soft, the perfect light gray, and a longer cut.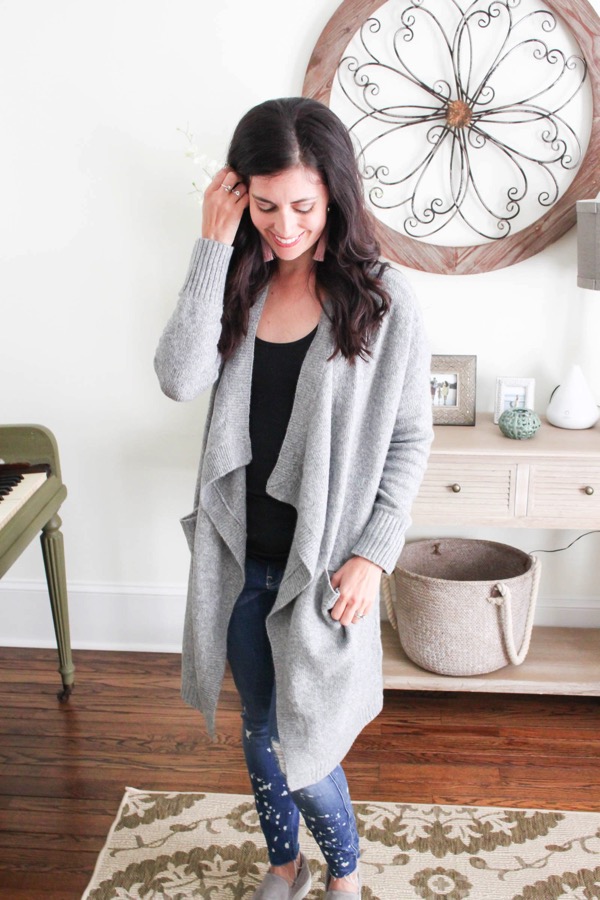 I've worn it a few times this week.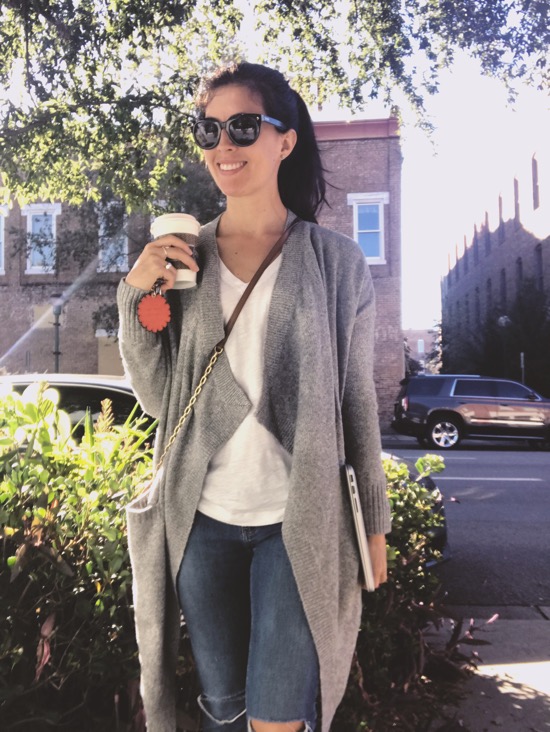 Recipes + cooking:
Green pan. I've been trying to reduce toxins in our lives, especially in our skincare/beauty products and kitchen tools, and was intrigued by these Green Pans. We had some nonstick pans that I'd been trying to ditch, but I wanted to make sure this one worked just as well. I'm definitely going to start slowly adding to the collection and swapping out for these. They're nonstick, heat evenly, and don't emit toxins into the food you're cooking from the coating.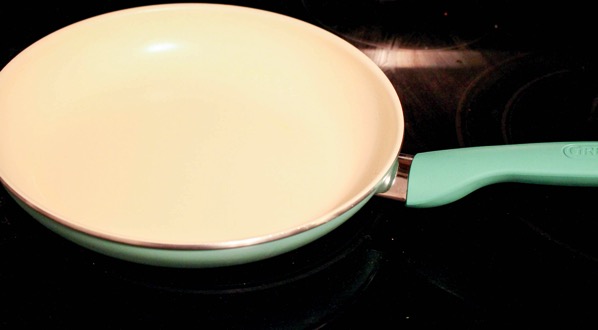 I need to make some chili and this cornbread.
This vegan cake is calling our names.
I'm bringing back these pumpkin protein pancakes this weekend.
Good reads:
Fitness:
20-minute power yoga flow video.
5 moves to add to your ab workout.
So, tell me friends: are you dressing up for Halloween? What about your kiddos or pets?
xo
Gina