This post is sponsored by Fit Tower, LLC. Enter the code "fit10" here to get an extra 10% off your Fit Tower, plus free shipping.
Hi friends! How's the morning going? Yesterday was the Pilot's birthday, so we had some fun things planned to celebrate the man of the house. I'm excited to spend the morning with the girls and am cleaning up the aftermath from our little fiesta.
For today, I wanted to share a new barre workout with you! Barre has been one of my constant fitness loves for the past 7 years or so, and I don't see it going anywhere soon. It's a great low-impact training option, you work HARD without getting drenched in sweat (it's perfect for those who sneak in lunchtime sessions and head back to work!), it's easily modified for pregnancy, and it kind of makes me relive the dance days of my youth. All good things.
Here's a quick total-body barre workout I put together that will challenge all of your major muscle groups.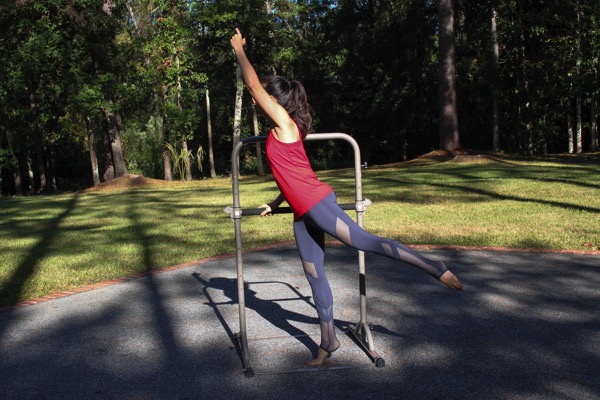 For this workout, you can use the back of a sturdy chair or couch for balance. I've been using my new Fit Tower, which has been an awesome addition to our home gym. I've always wanted my own barre, but it seemed kind of expensive and unnecessary to have one installed in the garage. This is the perfect portable barre, and it's incredible versatile; you can also use it for Pilates, strength, and yoga-based workouts. Special thanks to Fit Tower for sending one to try out!
Here's what the workout looks like:

Some of the problems I've encountered using a chair as a barre:
-It's not extremely stable. It works well for balance, but I get nervous using it for push-ups or full-range work and often resort to the wall instead.
-You can't work underneath it. With the Fit Tower, you can easily work your back with inverted rows,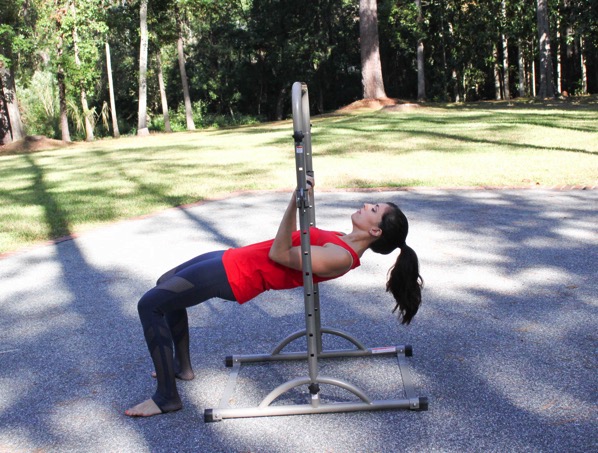 and for seated ab work, press against the barre for extra resistance.
If you're a barre fanatic like me, check out the
Fit Tower here
. With my code (fit10), you'll get a bonus 10% discount and free shipping. The full workout set comes with a mat, long and loop resistance bands and Cathe Friedrich DVD. (She's one of my fitness instructor inspirations, and I can't wait to try out these workouts!). This is a fun, relatively inexpensive option to add to a home gym. I can tell I'll be using it a lot!
So, tell me friends: do you love barre? What's your favorite style or studio?
xoxo
Gina