Hi friends. Happy weekend to ya! What's on the menu for the weekend? We're looking forward to Disney on Ice and it's the red and blue basketball game. Basketball season has finally arrived, and as usual, I'm so here for it. (Also PUMPED I get to be in Tucson to watch the wildcats play!)I'd love to hear what you're up to.
The girls are on fall break and it's been a welcomed opportunity to slow down a bit. They did a fun camp together for a couple of hours each day, we went to the library, and spent extra time at the park and taking walks with the pups. The weather has been gorgeous, so we're spending time outside as much as possible.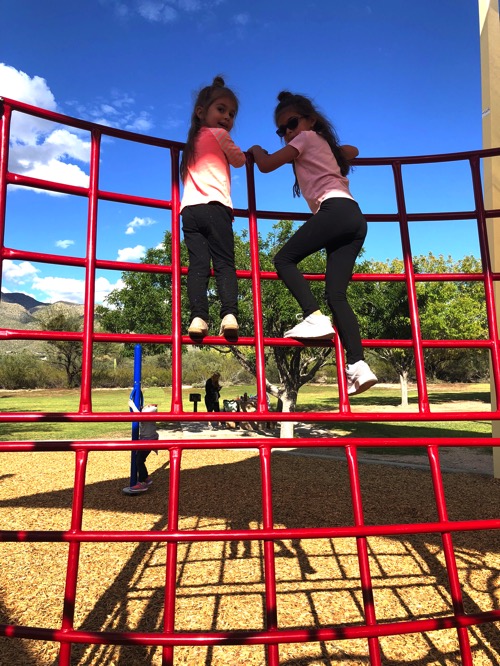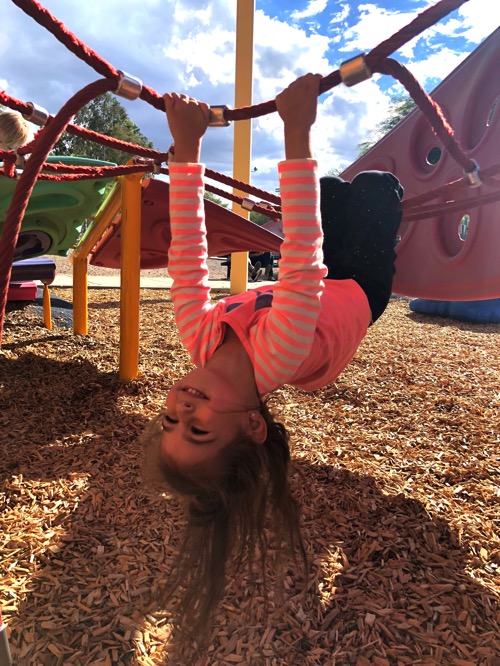 It's time for the weekly Friday Faves party! This is where I share some of my fave finds, reads, wears, and eats from the week. I always love to hear about your faves, too, so please shout out something you're lovin' in the comments below.
Beauty and fashion:
HOLIDAY IS HEEEEERE. I'm so excited that I can finally share all of the goods with you. There's so many amazing products on the way for holiday — you can check them out here. (It's open for Band of Beauty members now and public access begins on Monday. If you're curious about joining Band of Beauty, it's only $29 and you get a free Countermatch adaptive moisture lotion when you sign up, plus free shipping on orders over $100 and 15% in product credit. All of the details are here!)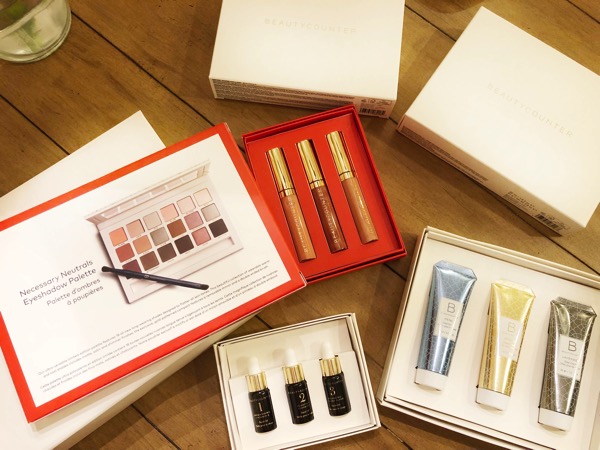 Here are my three faves:
1. Instant Awakening Trio ($89) – Save $45 on this set! I already gifted this to myself! It's perfect for dull tired winter skin. It's worth it for the overnight peel alone. It's my #1 favorite product right now and it's changed the texture of my skin.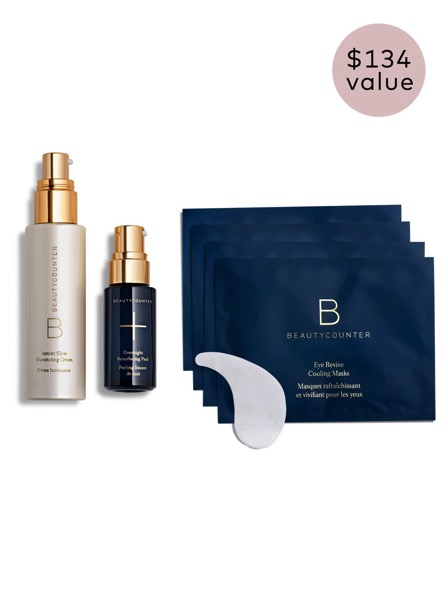 2. Transforming Lip Duo ($30) – If you haven't yet upgraded your makeup kit, this might just be the perfect time! This Lip Duo is is a gorgeous neutral combo that's flattering on everyone. It has the perfect amount of color and shine for an awesome price.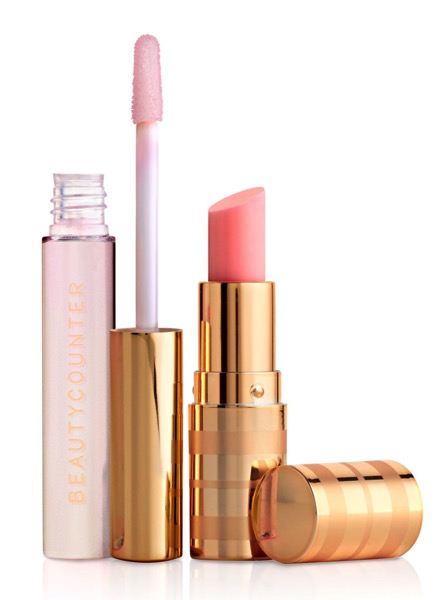 3. Counterman Travel Set ($75) – The set includes a daily exfoliating cleanser, smoothing shaving cream, cooling aftershave tonic and an oil free face lotion. It smells AMAZING and this set sold out in a day last year! We have more sets this year, but don't wait to buy this one!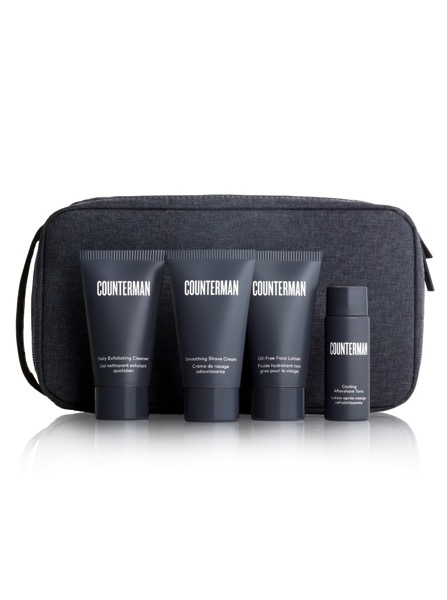 I'm also LOVING the color intense minis (SO cute for stocking stuffers), holiday hand creams (love these for hostess gifts), and mini oils.
Obsessed with these mules. They've been on repeat with destroyed jeans, black skinnies, and work well for casual and nicer outfits.
Read, watch, listen:
A Star is Born. I saw this with a friend last night at Roadhouse (yay for jalapeño popcorn and margaritas) and really enjoyed it.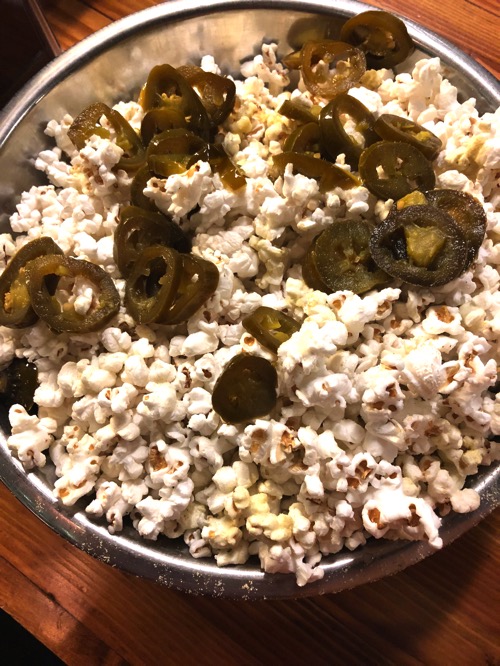 It wasn't quite what I was expecting – a little darker than I imagined- but still liked it. I always knew Lady Gaga was insanely talented, but this took my appreciation for her to a new level. Also, Bradley Cooper. Just go see it.
On this week's podcast episode, we're diving into mental health. <3
Strength training and cardio affect hormones differently.
Good eats:
These paleo muffins from Whole Foods. (You can find them in the freezer section!) I was looking for a little something sweet I could heat up and quickly eat in the mornings and decided to give these a whirl. (Also Emily upped my carb intake even higher so I'm just like give me all the carbs.)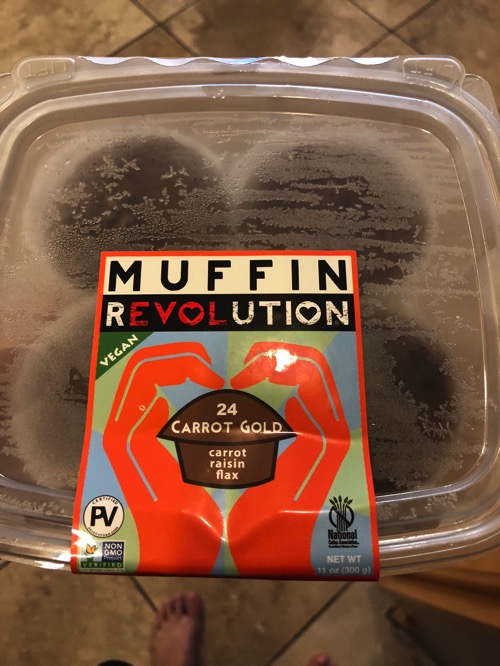 Loved this simple salmon recipe from this week's Sunbasket. The girls dubbed the sauce "too mustardy" but still ate it so there ya go.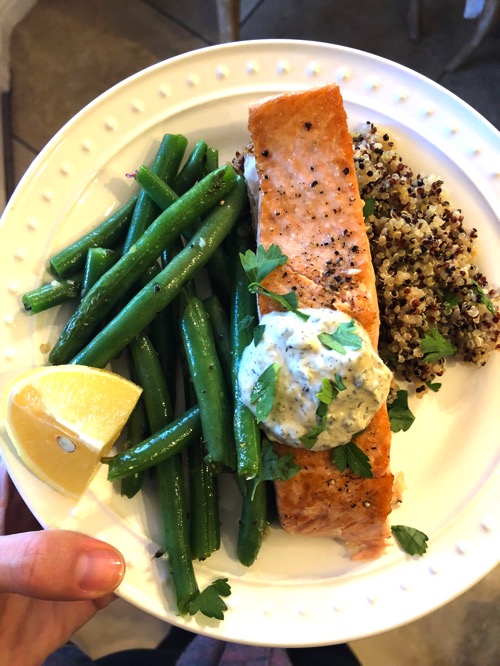 Fitness:
A workout plan for the rest of HOTober.
This HallowLEAN circuit workout.
New technology on the way for OTF.
What's something you're loving this week?
Happy Friday, friends!
xo
Gina