Hi hi! Happy Friday! What's going on this weekend? We have Livi's dance recital (can't wait!) and I'm getting everything ready for Summer Shape Up. Buckle up, friends – it's going to be a good one! It's been an interesting week getting back into the swing of life, but so worth it. I still haven't unpacked our suitcases and we're still moving pretty slowly in the mornings. Lesson: I'll never sign Livi up for an 8am camp again lol.
I'll have a full recap of our cruise up on Monday!!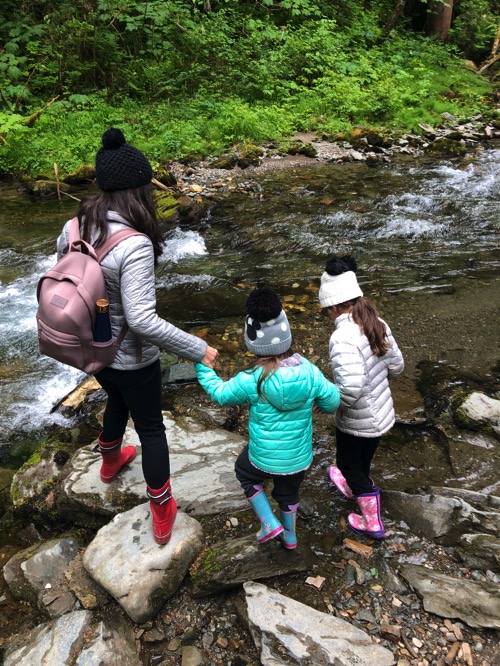 (Checking out a stream after a salmon bake feast and s'mores over a campfire)
For now, it's time for the weekly Friday Faves party. This is where I share some of my favorite finds from the week and around the web. I always love to hear about your faves, too, so please shout out something you're lovin' in the comments section.
Beauty + fashion:
Love this everyday pocket tank and obsessed with this dress.
Got this hat to wear to the pool! It rolls up and has sun protection. 1600 positive reviews don't lie.
These sporty sandals are super cute!
Got to try the newest Beautycounter line for the first time this week and I'm so stoked for the launch! I can't share a ton of details right now but will let you know as soon as I can. Hands down, it's their best line and the night cream is bananas.
Read, watch, listen:
The Bachelorette. I felt like I missed the boat on this one because I missed the first episode, but Meg told me we need to catch up. I binged a couple of episodes last night and am so glad! I like Hannah B. even more now and can't wait to see who she ends up picking.
Create a little bit of bliss every day.
Thank you so much for all of your feedback on this week's podcast episode! I'm so excited to be back and congrats to the winner of the re-launch giveaway: Liz! (comment #135) Be sure to check your email later this morning so I can get your prizes on the way. 🙂
Good eats:
Alaskan salmon! We brought back a few packs of smoked salmon from Ketchikan and I WISH we would have brought more. Customs would be like "Ma'am, why do you have an entire suitcase of smoked salmon?"
I only brought back three packs and that was a rookie move.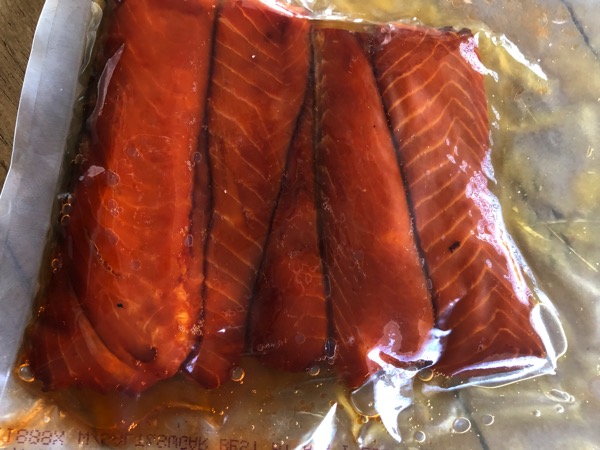 We had some said salmon last night on Caesar salads with parmesan and croutons and it was life.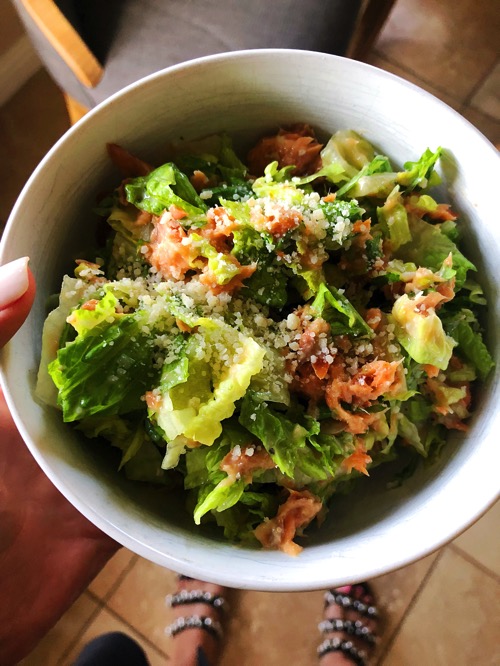 Cheese boards are baaaaack. Our little cousins are here from Florida, so some of the fam came over for Wednesday night dinner. We sang "Happy Birthday" to Meg with cake since we missed her bday, and the Pilot grilled a feast of turkey burgers, beef burgers, and chicken thighs.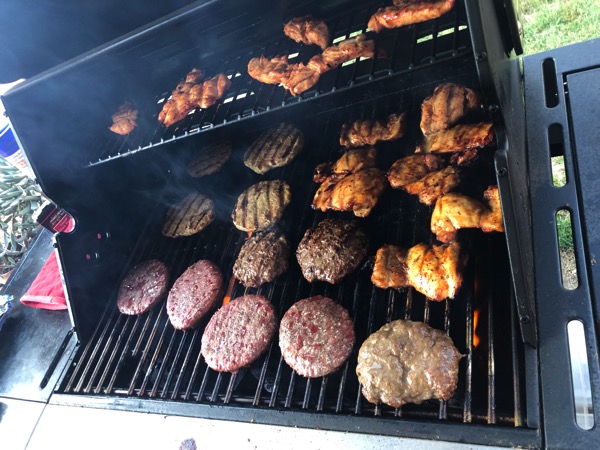 (+ all the burger fixins)
There was also a giant cheese board,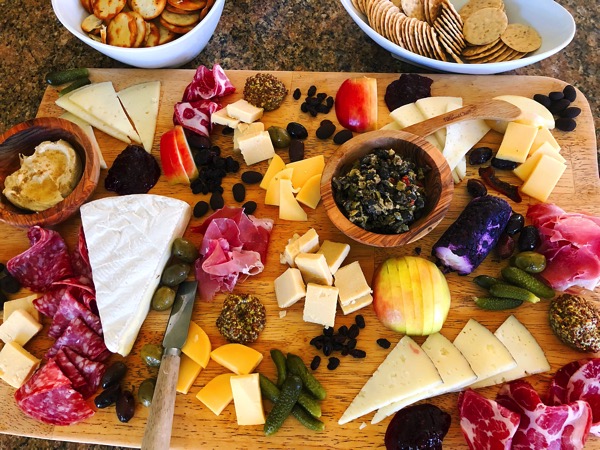 vegan artichoke dip,
sweet potato fries and sweet potatoes.
Excited to try these recipes:
If you're looking for a workout this weekend, try this Cardio Barre workout. It combines classic barre moves with cardio elements to get your heart rate up and break an awesome sweat.

Happy Friday, friends!
xo
Gina