Hey friends! Happy Friday to ya. I hope you're having a lovely morning. What do you have going on this weekend? We're just hanging out – no official plans – and I'm trying to catch up on some work stuff before the fun begins. I feel like every summer Friday Faves post starts the same way: we'll probably be swimming with friends, getting some house chores done, and prepping for the week ahead. It's predictable, but for now, I kinda like it this way.
A nice surprise was that the Pilot came home after a little over a week away. The girls and I were so happy to pick him up, and we've enjoyed having him back in town. We all grabbed dinner at Culinary Dropout,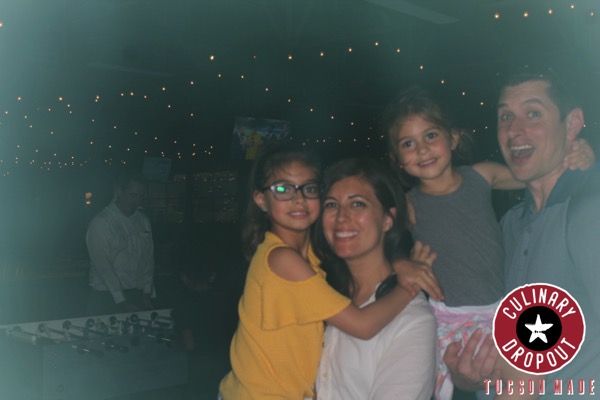 took the girls roller skating, and even got away for a morning date.
It's time for the weekly Friday Faves party! This is where I share some of my fave finds from the week and around the web. Please share something you're loving in the comments section below if you'd like to join in the fun. 🙂
Good eats:
The new August Rhodes Market! YOU GUYS.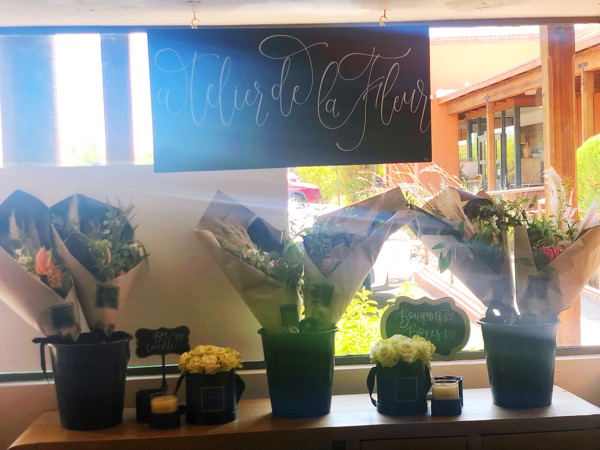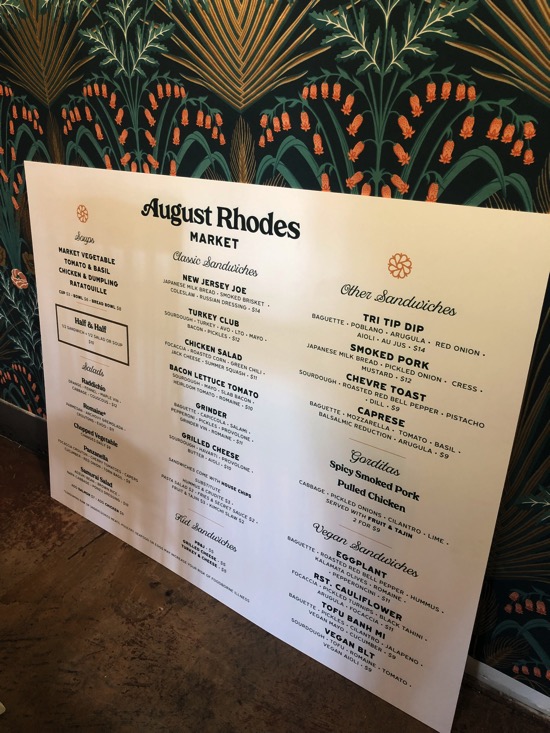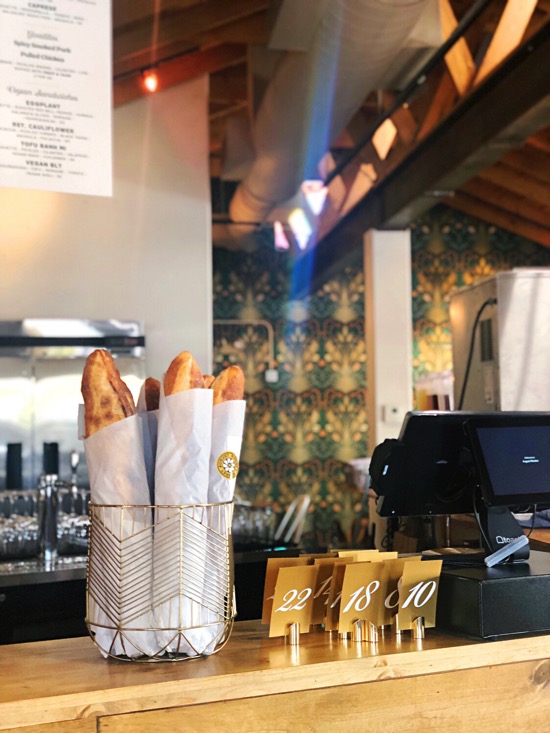 Kyle and Nate have been scheming this restaurant concept for a while, and it was so incredible to see them bring it to life. They opened this one in the previous Prep & Pastry location (Prep moved to a bigger location and got all swanky), and completely repurposed and redesigned the space. It has the most gorgeous wallpaper and plant accents, fresh flowers, candles, and the food is out of this world.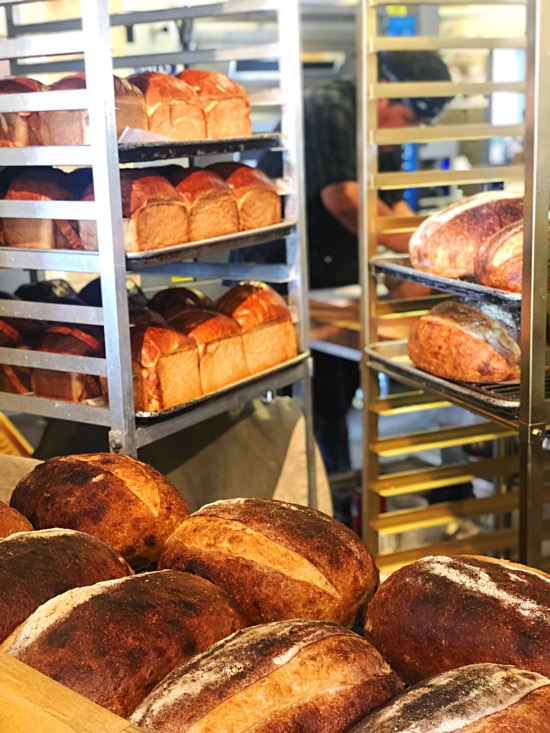 All of the bread is baked daily in house (Kyle has been tweaking the recipes for over a year), and everything is fresh and vibrant. The Pilot and I were able to try out a meal during their soft opening, and we were both blown away. The Pilot ordered a grinder, which came with house-made kettle chips,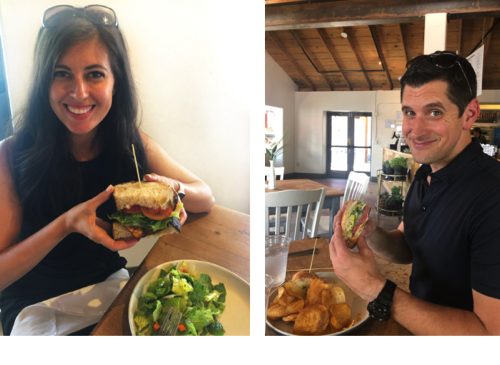 and I got the half and half: half a chopped vegetable salad with half a vegan BLT (vegan mayo, marinated tofu, lettuce, tomato on sourdough). Everything was perfect. Tucson friends, be sure to check it out! They're officially open TOMORROW, so Tucson friends, you need this. Check out the Tucson Foodie feature here.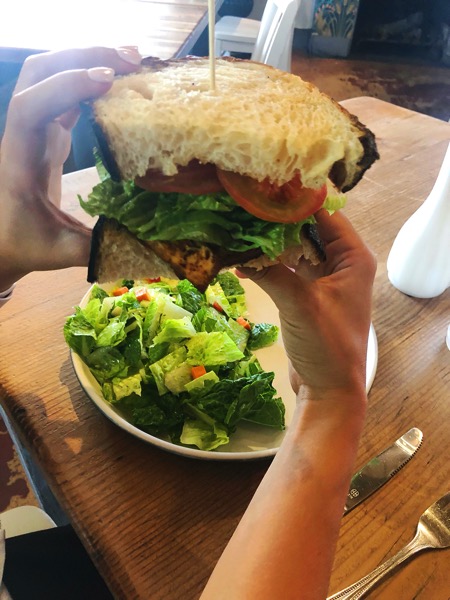 So proud of this guy and always love watching his successes and his creations. <3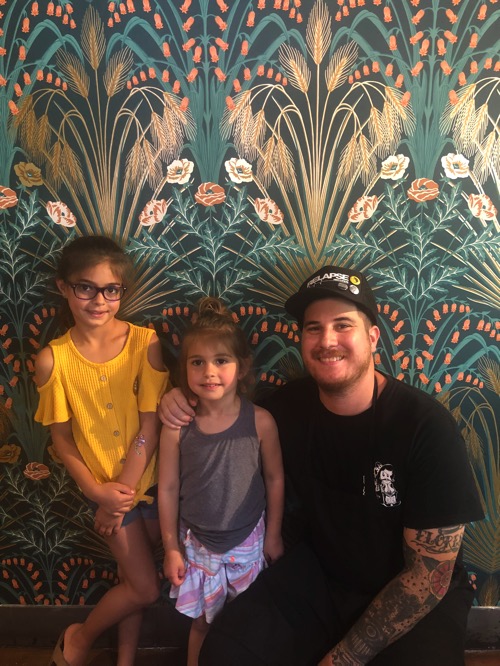 How cool is it that my lil nephew already has a restaurant named after him?!
A lot of people have made the collagen brownies lately, so I was hankering for some. We didn't have any cocoa powder on hand, so I made a blondie version, using powdered almond butter instead of the cocoa powder. I also used Nuttzo instead of plain almond butter, and they came out perfectly. Turns out that they're a versatile recipe, and make such an awesome healthy sweet bite.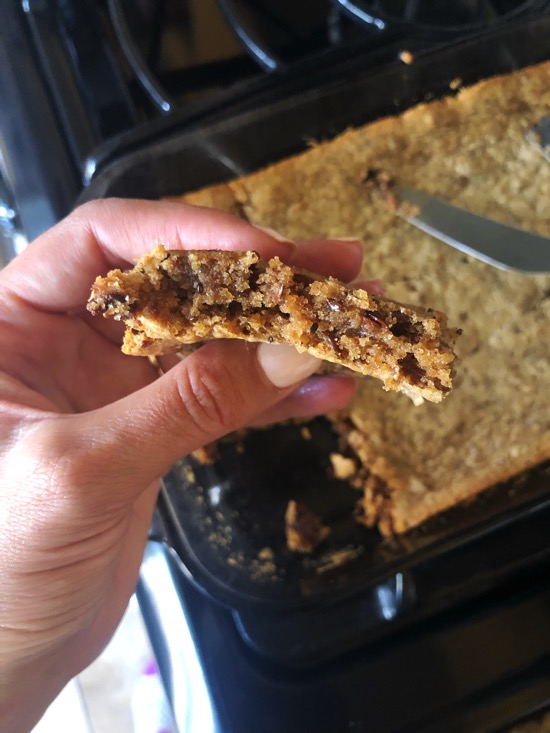 Fitness:
Diastasis Recti- friendly workouts.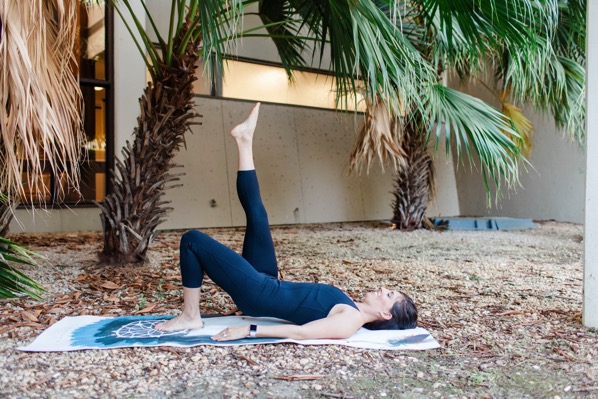 12-minute kettlebell HIIT workout.
A short bout of exercise can enhance brain function.
Fashion + beauty:
The Nordstrom Sale ends this weekend! It wasn't my fave sale compared to previous years, but I still used the opportunity order a couple of holiday gifts and stock up on some fall/winter staples. If I could narrow it down to 5 must-have items (that are still in stock!), here they are:
This bra. It's my favorite bra in the entire world. I have like six of these now and will always wear these first. They're wireless, give a nice shape, and are totally seamless under a t-shirt.
These pajamas. They're just the perfect everyday pajamas. They're comfy and still look chic. They also have a shorts version here, too.
This V-neck sweater. I ordered this one in pink and ended up liking it WAY more than I was anticipating. The fabric is light and stretchy, and it's very flattering. It does run a little big, so if you're in between sizes, size down.
These kids' Adidas shoes. They're $40 and are so cute and well-made. They run a little bit big, so I ordered their current sizes and they have a little room to grow.
The leggings! These are my very favorite leggings and you can't beat the price. They're thick enough to wear in real life, moisture-wicking, and have a glorious high waist. Thumbs up all around.
Speaking of leggings, I'm launching my own pair next week and I can't wait for you to see them!! Stay tuned, friends.
I'm looking to add a couple of new rockstars to my Beautycounter team this month. If you think this may be a fit for you, email me or comment below and we can chat about it. <3
Read, watch, listen:
Check out my latest podcast episode here with 5 common fitness mistakes. It's a shorter episode than usual; please let me know if you like having some shorter listening options mixed in.
It's hard to believe I'm coming up on two years drinking decaf.
I took morning phone breaks and am a happier person.
Happy Friday!
xo
Gina