036: 5 common fitness mistakes
On today's solo episode, I'm chatting about the five fitness mistakes I commonly see. You can probably guess what a few of them are, but hopefully there are a couple of surprises in there, too. 😉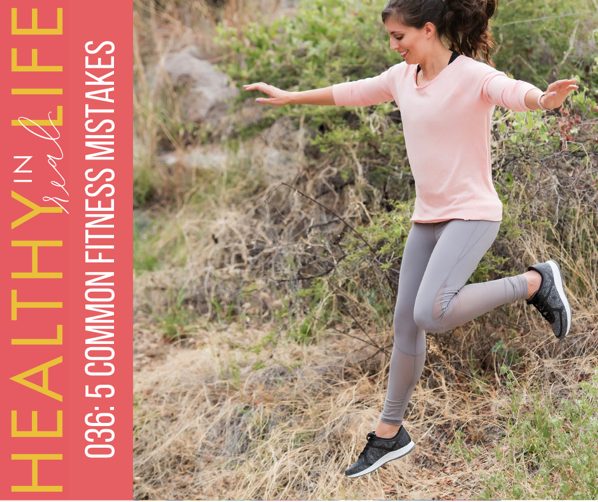 Download a copy of the full transcript here.
Let me know if you like these short episodes! I'll still include some longer interviews but if you like these short ones, it will give me the opportunity to put new episodes out more often.
5 common fitness mistakes
So you're working out consistently, but not seeing results. Or maybe you were seeing results and have suddenly plateaued. Maybe you feel blah about your routine. It might be one of these fitness mistakes holding you down.
In today's episode, I'm sharing some of the things I've seen in clients and have also experienced myself! There are so many easy steps in this episode that you can use this week to tweak your routine. Please let me know in the comments which one of these resonated the most with you.
Resources from this episode:
If you want to try some new classes, click here to get 21 days FREE of Les Mills On Demand.
How to create a workout plan (PDF download is here)
Registered Dietitians:
Some of my favorite fitness YouTube channels:
If you're working out at home this summer or traveling, click here to get 21 days FREE of Les Mills On Demand.
Thank you so much for listening and for all of your support with the podcast! Please leave a rating or review if you enjoyed this episode. If you leave a rating, head to this page and you'll get a little "thank you" gift from me to you.
You can listen and subscribe to the podcast on iTunes, Stitcher, and Google Play.