Hi friends! Happy Friday! Hope you're having a lovely morning. It feels like fall here in Tucson and I am here.for.it. The mornings have a hint of coolness to them and it's perfect weather for hiking and playing outside. I'm looking forward to a walk with P and the puppers this morning. This weekend is the Greek festival in Tucson (OPA!) and we're heading to Phoenix to check out the new Great Wolf Lodge. I think the girls are going to love it! I'd love to hear what you have going on.
Here are some faves from the week and around the web. I always love hearing about your faves, too, so please shout out something you're lovin' in the comments.
Adventures from lately:
The Pilot and I attended Roundup for a Cure last weekend, which is a fundraiser for the Cystic Fibrosis Foundation. We went with a large group of friends and also had the opportunity to connect with some inspiring CF families. It was really incredible to learn about the new treatments that are being offered and I keep praying that these incredible doctors and researchers are able to develop a cure.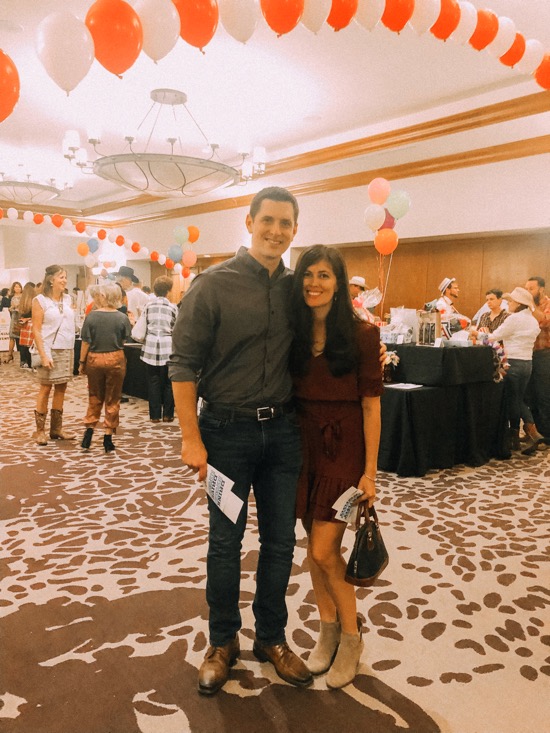 The theme was Greatest Showman -esque (like turn-of-the-century carnival) with acrobats, aerial silks, carnival games, people walking around on stilts, and a Tarot card reader. They also had a silent auction and the Pilot and I are notorious for having a couple glasses of wine and going bid crazy. We walked away with 6 prizes lol. It was a great date night, especially since the Pilot was only in town for a couple of days.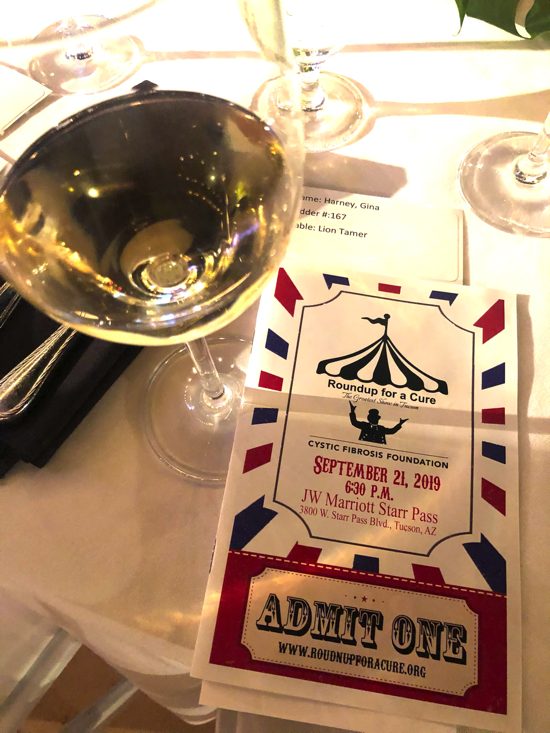 A voice lesson! You guys. I was blown away by all of your kind, supportive, and inspiring comments about my choir roadkill post. It was so awesome to read your thoughts and similar experiences. I always feel a bit nervous when I put myself *out there* here on the blog, but you always make me feel thankful I did it. Since I'm trying out for the choir again in a few months, I booked a voice lesson with a local coach. We did tons of warm-ups and scale work, then I got to sing some fun songs, which was a nice break after drilling my Italian aria back into my head along with the classical excepts. I sang Shallow, On My Own (cliché but I'll always love it) and some old showtunes. It was an hour out of my day that I didn't need to spend since I had two deadlines due the following day, but it was SO worth it.
Read, watch, listen:
This Is Us. I've been impatiently waiting for This Is Us to return all summer. The first episode back didn't disappoint. No spoilers or anything, but it reminded me of the pilot episode. I was sobbing with chills all over my body, so amazed by how it all came together. It was so good I might have to rewatch it this weekend.
Definitely check out this week's podcast episode about plastic surgery! This was one of my highest-downloaded episodes yet, and it's a fun one.
What we can do about climate change.
Fitness:
Don't forget to sign up for the 7-day reset! The fun starts on Monday and I'll have all of the info emailed over tonight. You'll also get daily emails from me, plus access to our closed Facebook group. It's free and the perfect way to rest healthy habits as we head into the holiday season! Just enter your email info here.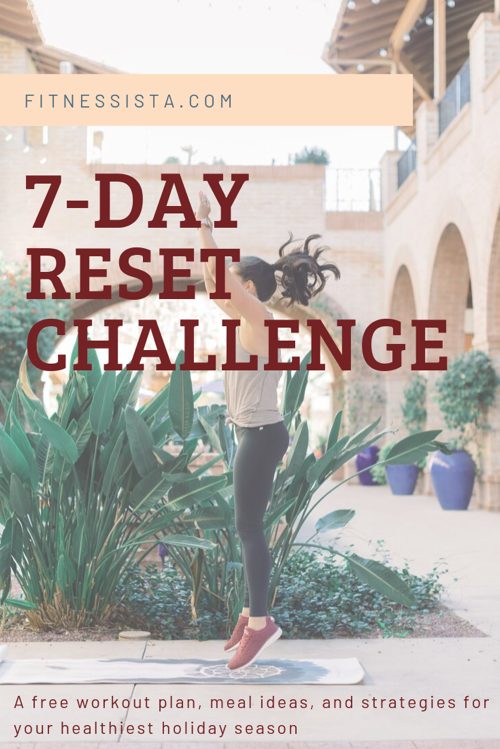 Easy ways to calm pre-race nerves.
What to eat before and after a long run.
Good eats:
The fam came over for dinner on Wednesday night and we basically had a mini Thanksgiving. Madre brought turkey, ham with pineapple, mashed potatoes, gravy, and bread. I made an enormous cheese board (as usual),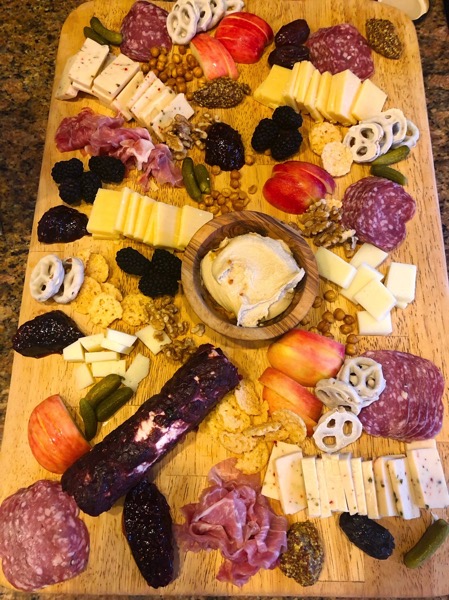 Skinnytaste turkey pumpkin chili (one of my fave fall recipes!),
and Kyle brought over the best green goddess salad from August Rhodes. Nani brought pumpkin pie.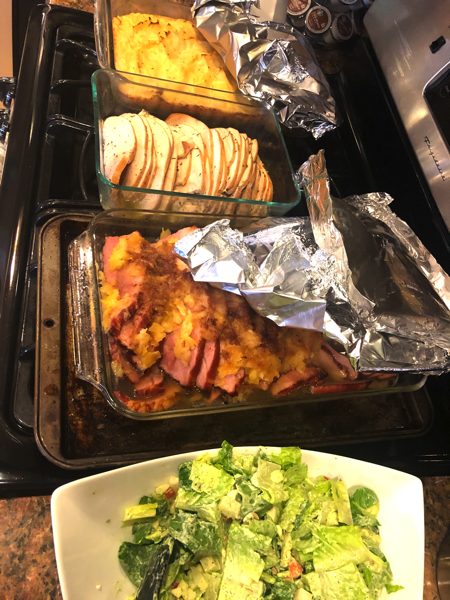 It was an epic feast and the kiddos all ran around playing while the adults drank wine and chatted. The only thing missing was the Pilot, but it was a pretty great night.
You need these brownies in your life.
Still loving this chickpea scramble.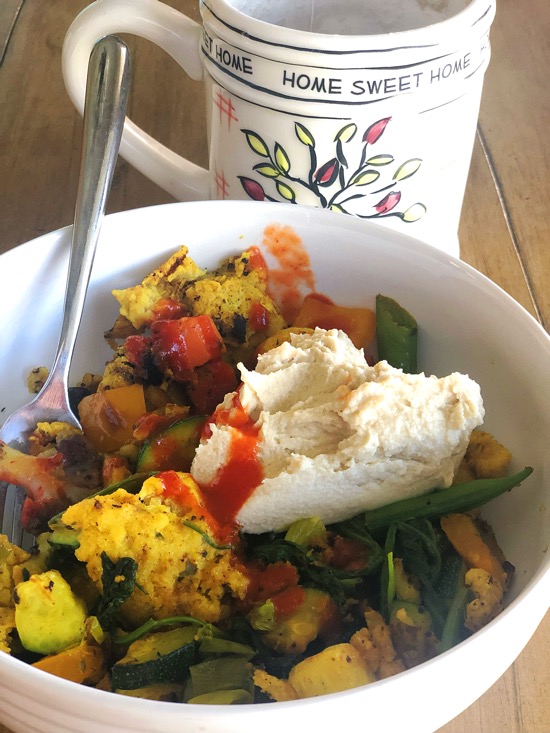 Just for kicks:
The Pilot sent this to me and I cried a little laughing.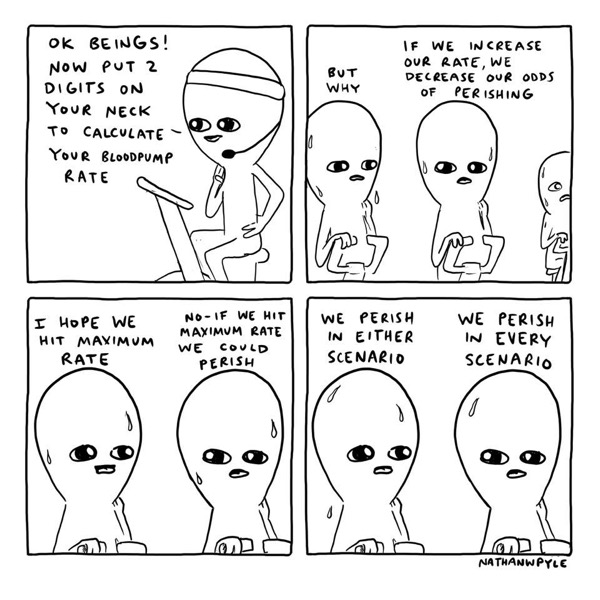 Happy Friday! Thanks so much for stopping by the blog today. <3
xo
Gina