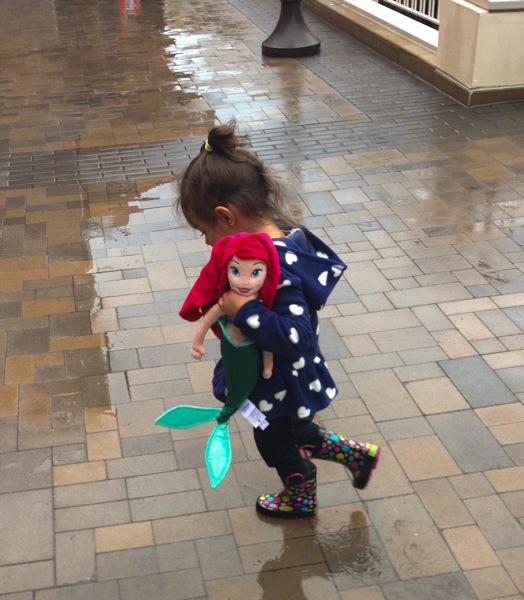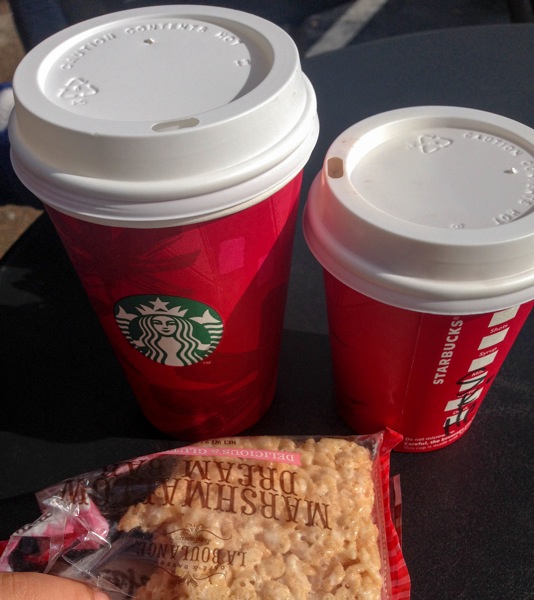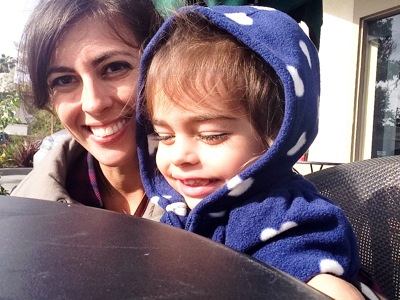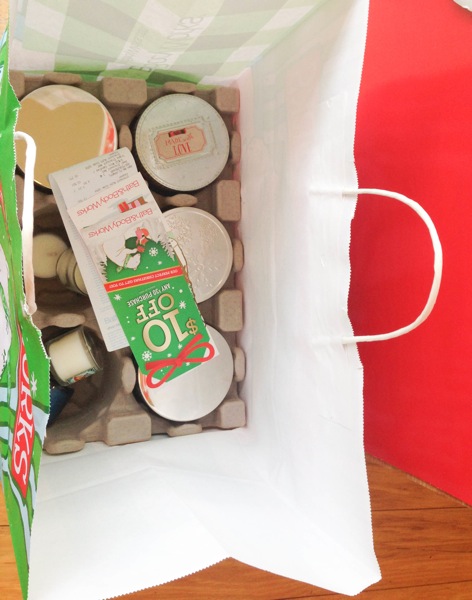 Hi! Happy Friday! What are you up to this weekend? Last chance to enter this week's giveaways! You can enter to win a holiday gift pack + my new book, gorgeous flats, an awesome desk chair, mala beads, and White Plum gift cards! 
In typical Friday fashion, here are some of the things I'm loving the week. I always love to hear what you're enjoying, so please shout it out in the comments section if you'd like!
This is glorious news: ALL 3-wick candles at Bath and Body Works are $8 today ($14.50 off). It was POURING this morning, but that didn't stop Liv and I from heading to the mall to fuel my candle hoarding. I got 9 candles (4 big, 5 small) for what I'd usually spend for two. Amaaaaaazing. 
Hot cocoa dates with my favorite girl. It's been a fun way to enjoy a holiday treat together. I'm excited to start our Christmas baking next week, too!
EW! I have to be living under a rock, because we just started watching Jimmy Fallon's "Ew" a couple of weeks ago, via YouTube. We laugh so hard. Channing Tatum is my favorite surprise guest… he make a very convincing teenage girl haha.
Clothing tips every girl should know.
This chocolate. Like peppermint bark,  minus the white chocolate (which isn't my fave aspect of the peppermint bark. But don't get me wrong, I'll still eat a thousand pieces of it.). I'll definitely be including some of these in the holiday goodie packs I send out!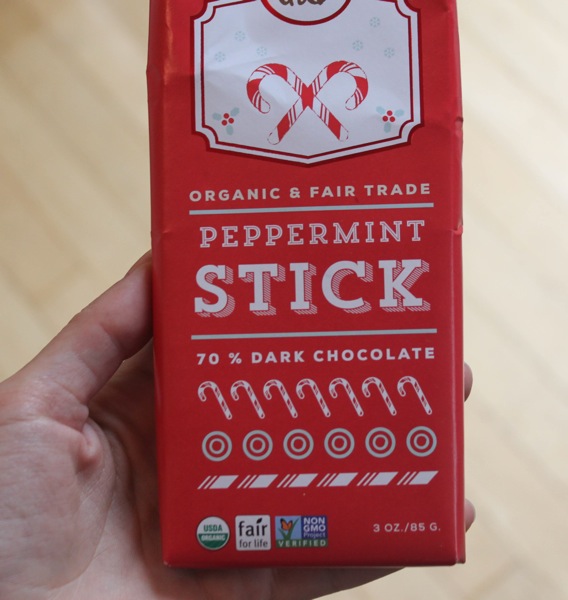 Yoga inspired tricks to fall asleep.
The trailer for "The Last Five Years." Omgggg it's going to be so good (I hope).
11 acts of fitness kindness to do today.
Hard things you have to do to be successful.
Every famous dance scene combined. I can't even explain my happiness while watching this.
A friend of mine posted this blog post on her feed. It's a great one, and worth the read.
Well + Good's wellness trends of 2015. Happy to see that barre and Orangetheory should continue to increase in popularity! 
To the young woman who noticed us when I hoped no one else would. This brought tears to my eyes; random acts of kindness can have a huge impact on someone's life.
Book guide for the women in your life. "Look of Love" is on there, which I'm currently sucked into. And just like all of Sarah Jio's novels, I'm trying to savor it because I blitz through quickly and am sad when it's over.
Just to change things up, here is one Friday FAIL: this wine.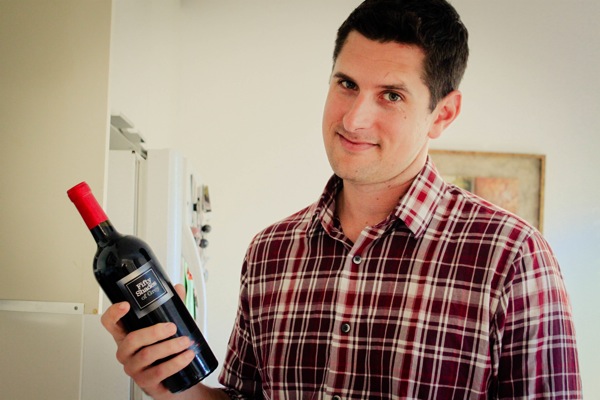 That would be Fifty Shades of Grey wine.
The Pilot gave me the side eye when I told him we should drink it. I'm a puppet to marketers everywhere haha. Appropriately (and unfortunately), the wine was EXACTLY like the books: intriguing, then kind of sour, and so bad it was hard to finish.
Any Friday Faves from the week? Any fails? 🙂
Have a lovely night!
xoxo
Gina