Hi friends! FRIDAY DANCE! What are you up to this weekend? We have some fun events to look forward to: a birthday party, night out with friends, and farmer's market/relaxing.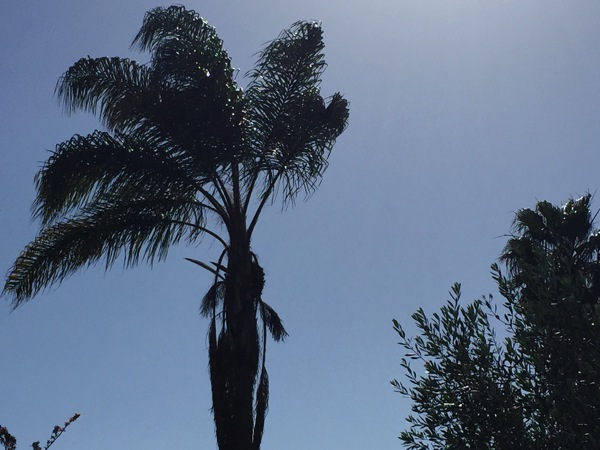 Last night, the Pilot met up with some of the guys, so Livi and I got ready for a little mama-daughter date at Ranchos (<— AWESOME Mexican food in OB with a huge selection of vegan and raw foods).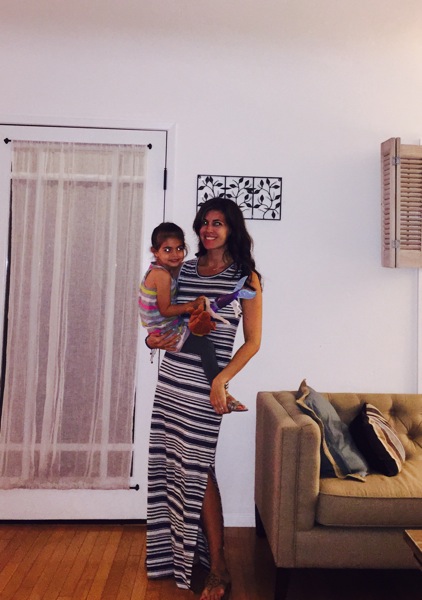 I snapped a pic because we were both in striped dresses 😉 (both of our eyes make us look like robo-twins.) Picked up the maxi last week during the amazing Shopbop sale!
In standard Friday fashion, here are some faves from the week and around the web! As always, I love to hear what you're loving, too (books, eats, gear, outfits) if you'd like to join in the fun and shout it out in the comments section.
HIIT It! is a finalist for the INDIEFAB awards for Health (adult-nonfiction) for 2014!!! So so excited and honored to have been included. <3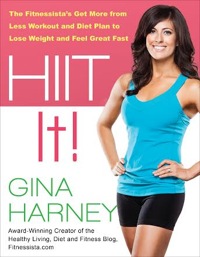 Having friends in town this week. I've already mentioned this a couple of times, but it's been so awesome to hang out with familiar faces. Livi has been able to play with one of her best friends (they're 4 days apart and have been friends since they were 6 months old). While I obviously love it here in San Diego (so much), and am so thankful for the wonderful friends we've met here, I miss our Tucson tribe. It's always exciting when they come up here for a visit!
Stitch Fix
(<— affiliate link) now has maternity and petite sizes! If you're expecting, just update your profile with your due date so your stylist can pick some maternity-friendly styles for you. I'm really excited about the petite sizes, too. Since I'm not very tall, petite dresses and skirts are almost always a better fit.
The 39 Trader Joe's items you need in your life
Finishing What Alice Forgot. The end was SO good, and while I liked Big Little Secrets more, I liked What Alice Forgot even more thanThe Husband's Secret. In my process of reading everything by Liane Moriarty, I downloaded Three Wishes last night (but haven't started yet).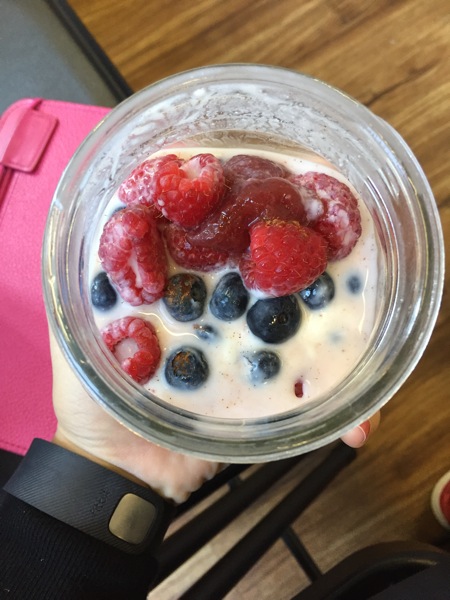 (Snack while Kindle-reading at Liv's gymnastics class: goat's milk plain yogurt, berries, cinnamon and a spoonful of strawberry jam)
7 cultural concepts we don't have in the US (love that forest bathing was on the list!)
Hey girl, don't be intimidated by my sweet dance moves
Trader Joe's has shredded unsweetened coconut! The ultimate test: macaroons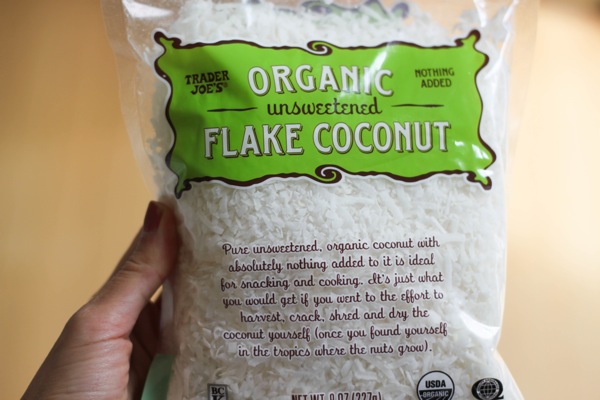 Digging into some yoga reading! So excited to start teacher training next week. <3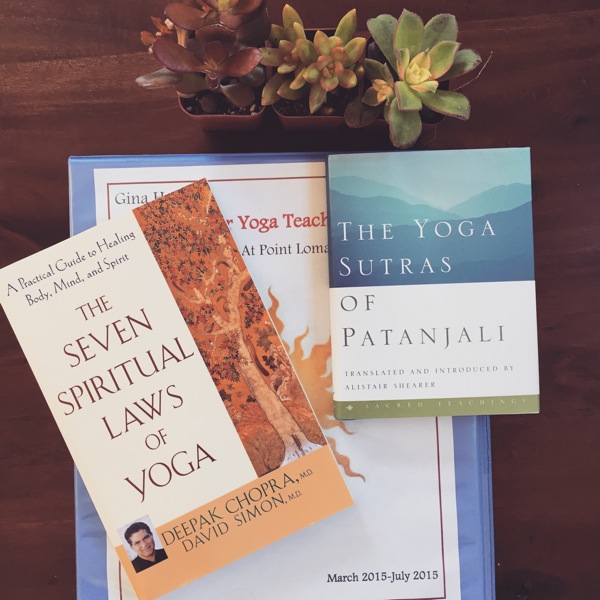 Happy happy Friday! Hope you have an amazing morning.
xoxo
Gina
New post up on the Family page!
Something to do: Check in for today's workout heeeeere 🙂
Workout of the day: this squat burner! It's a great way to strengthen the lower body and also try some of my fave squat variations