Hi friends! How's the morning going? Happy Friday! Any fun plans this weekend?
It has been a week over here -we switched meds for P, who had a very rough couple of days- so needless to say, I'm really looking forward to having the Pilot around for backup (and adult non-goo-goo-ga-ga conversation)… and my Saturday nap. I've been counting down the hours until I'm tucked into bed Saturday afternoon. In addition to the great napping (a highlight haha), we've planned a couple of holiday activities with friends, and taking Liv and P to see the Nutcracker; an annual tradition. One of Liv's ballet teachers is the Sugar Plum Fairy, so needless to say, she's even more excited about it this year.
In standard Friday fashion, here are some faves from the week and around the web. I always love hearing yours, too, so please join the party in the comments section if you'd like!
*Hopefully* getting cleared to exercise again. We're off to my 6-week checkup this morning, and fingers crossed that the midwife will give me the go ahead to get back into a fitness routine. (If so, this is where I'll run around the office high-fiving everyone.) I've been walking here and there, plus some stretching, but I'm really excited to take my favorite classes and start to get back into it. This way it won't be a huge shock to my body when I start teaching again in January. 😉 I'll finally be able to take some fitness videos to share here on the blog (+ our Winter Shape Up videos) and create some new workouts. It feels like it's been in a bit of a fitness slump here on ye ol' blog, so thank you to all of you for hanging in there with me. Also, if you have Periscope, follow me! I have some fun fitness plans for Periscope in the new year.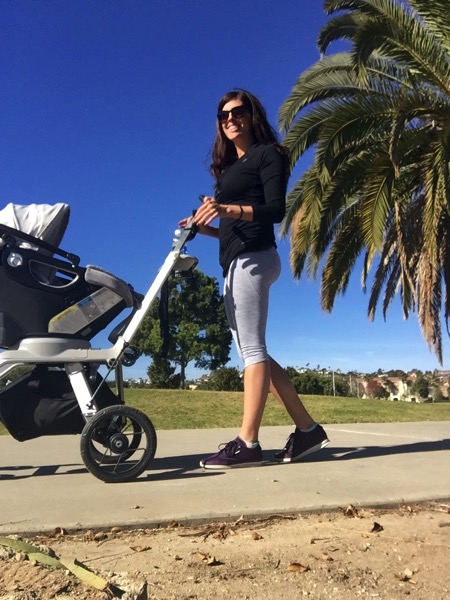 (Strolling with Miss P)
Girl dates! Even though it's been a little crazy over here, P and I have been able to meet up with a couple of friends for breakfast. Betsy and I had an awesome breakfast at Little Lion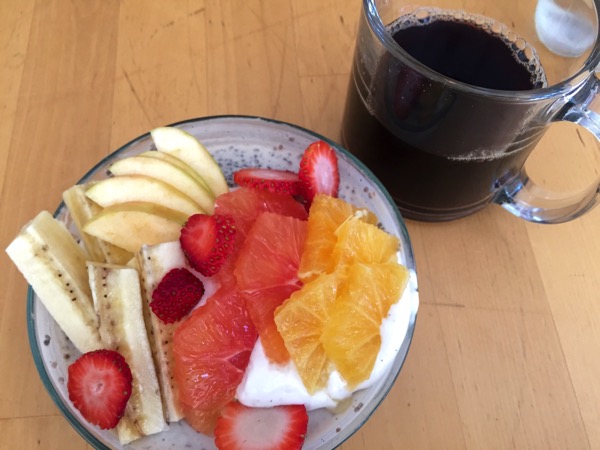 (this chia pudding is BOMB. I'm pretty sure they use an entire bag of chia seeds before topping it with coconut whipped cream)
and coffee + oatmeal at Better Buzz with Sam and her baby.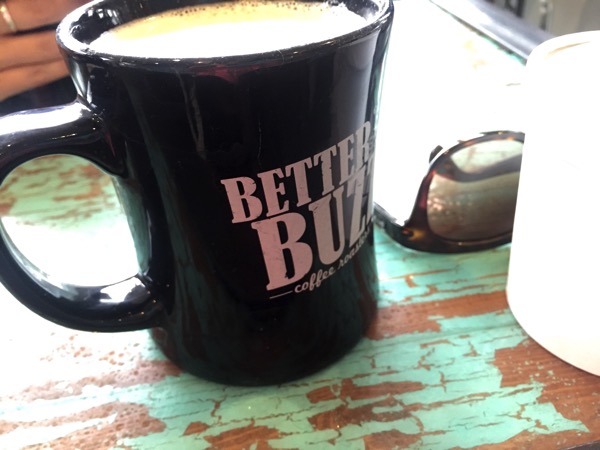 One night, the Pilot stayed home with P, so Liv and I could meet up with Jess and her daughter for a playdate and Tender Greens at the mall.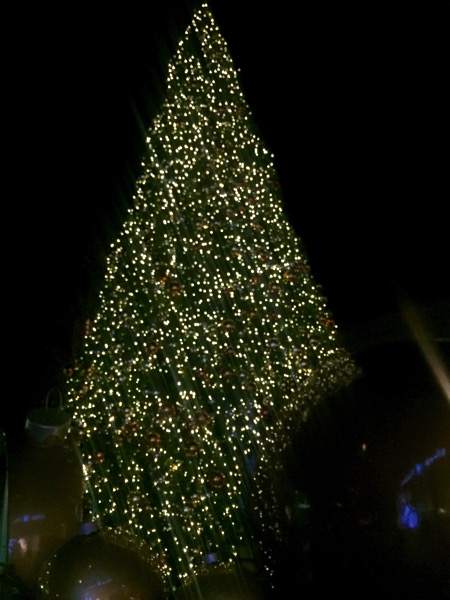 I'm fortunate that a lot of my friends here in San Diego have young kiddos, so Liv usually has someone to play with, and for the babies, we can swoop in and help each other out. I'm already dreading the fact that we'll eventually be moving… and have heard rumors/ideas of where it could be, which is just as exciting and nerve-wracking as it always is. It's always an adventure, that's for sure.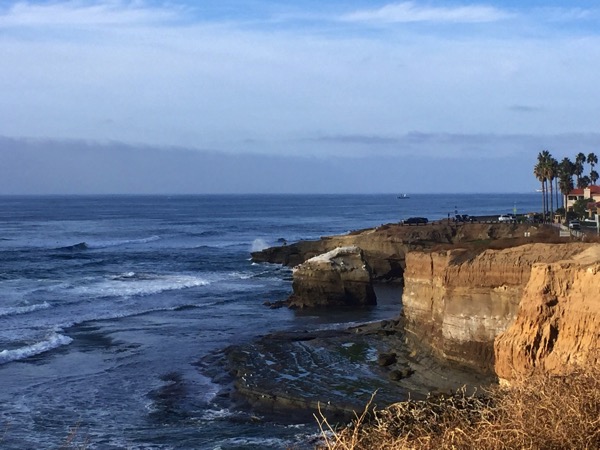 I'll definitely miss views like this.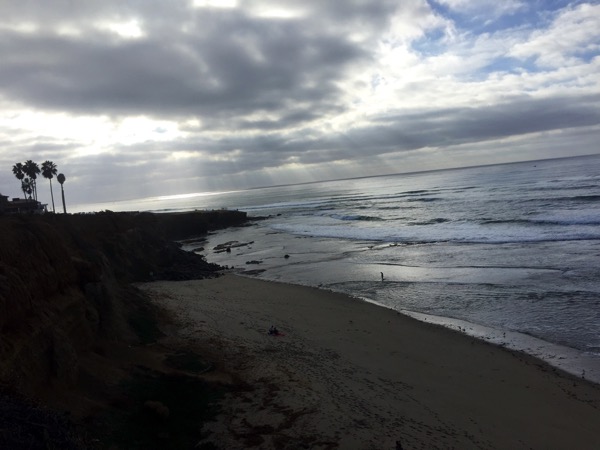 Melt! I wandered into People's for more vegan cookies and a dairy-free butter option. I came across Melt, which is a mixture of oils -it's vegan and soy-free- and is mostly coconut oil. The best part: it has a buttery taste and is loaded with healthy fats. It's been awesome for baking and spreading atop toast.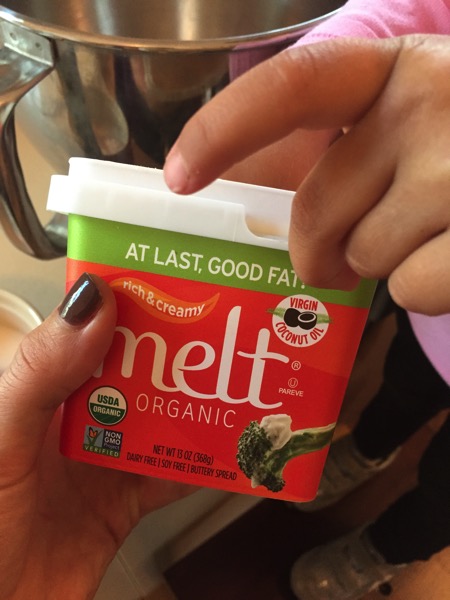 Jordan's performance of "Somebody to Love." SO good. Adam's reactions were almost as great as the performance.

He has to win.
Your weekly dose of smiling P. When she feels good, she is so happy and smiley.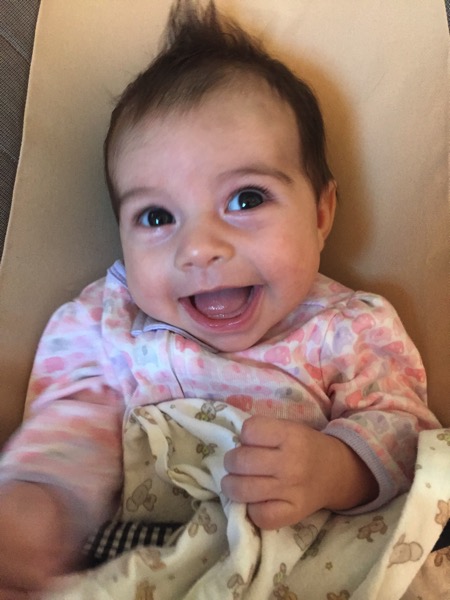 Michael Buble's Christmas show!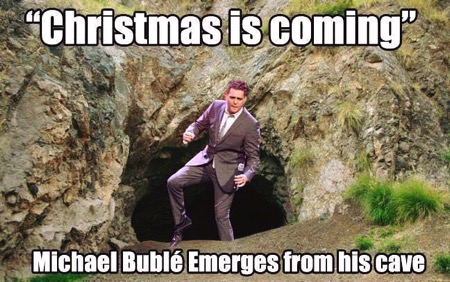 (Source) I selfishly keep waiting for him to make a new CD, but his Christmas music will have to do. I got to catch a little bit of the first half and am excited to watch the rest on DVR today.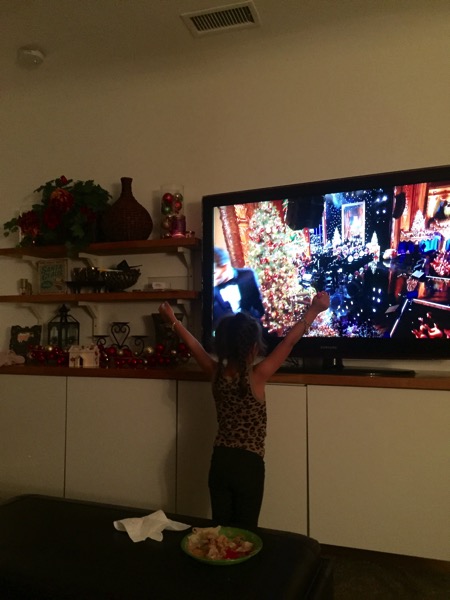 (Liv was just as stoked as I was. She was dancing around saying, "Yes! Yes!" haha)
Post of the week that made me cry.
Shooting with Henry! My photographer Danny moved to Thailand, but he left me in good photography hands with his friend Henry, who shoots a lot of fashion bloggers here in San Diego. Stay tuned for workout and fashion pics that weren't taken by a self timer. 😉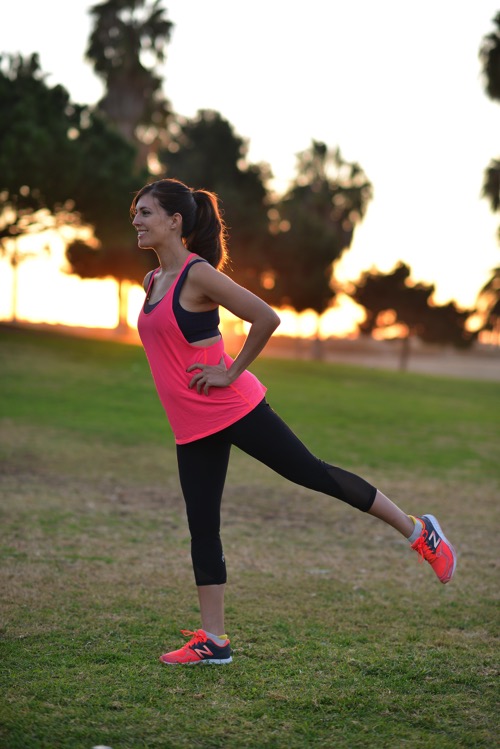 He also took this pic for my upcoming Instagram chat with Crunch LIVE. Be sure to tune in next Wednesday at 1pm PST and we can chat about fitness-y stuff.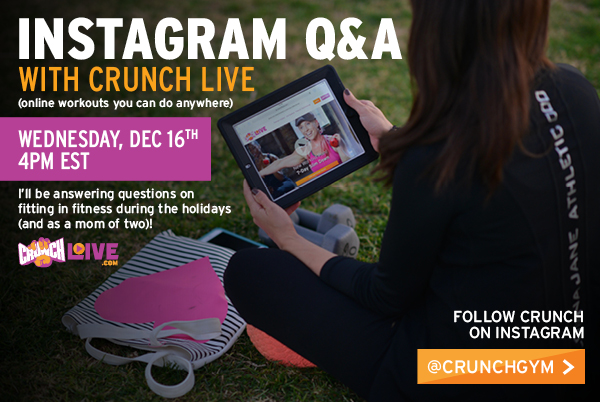 They also offered a free 30-day trial if you'd like to try their awesome home workouts over the holidays. They're perfect if you'll be traveling or want to get in a quick sweat session during the festivities. Just enter the code FITNESS30 (<— good until 12/31).
Hope you have a very happy Friday! <3
See ya soon with another Favorite Things giveaway.
xoxo
Gina
New Post-delivery Body post on the family page.
Still time to enter the White Plum, Suja, Rewined and Fabletics giveaways!