Hi friends! 3 cheers to the weekend. What are you up to? Any fun plans?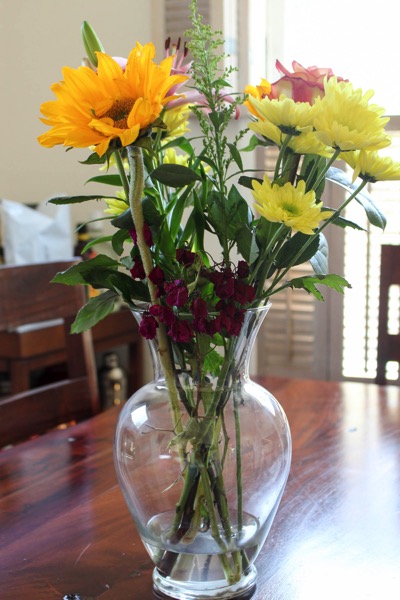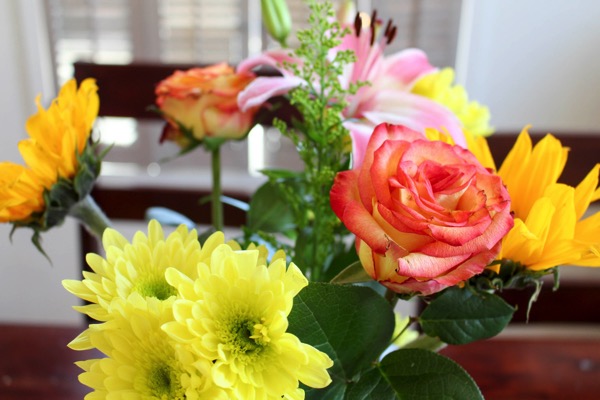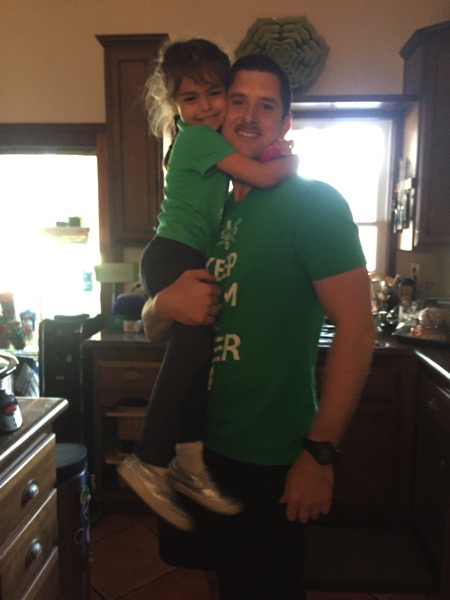 It's a pretty jam-packed couple of days over here. We're meeting up with friends who are in town, Liv has ballet and two birthday parties, and beach time. I'm also excited to take some new workout pics and add posts to the PBB site.
In standard Friday fashion, here are some faves from the week and around the web. I always love hearing what you're enjoying, too, so please shout it out in the comments section if you'd like.
Our St. Paddy's Day photo text train. Last year, madre, Kyle and I all made the same thing for St. Patrick's Day dinner: corned beef with veggies and cabbage. Since we're all in different states, we had a virtual dinner party and texted pictures of our eats to each other through the night. We did the same thing this year! We were at Betsy's house to celebrate her little guy's bday, and I took over a slow cooker filled with corned beef, potatoes and carrots.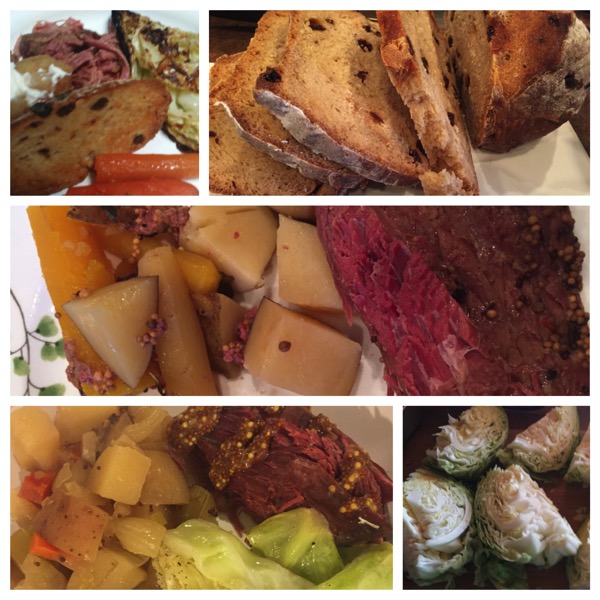 Green Bailey's also made an appearance.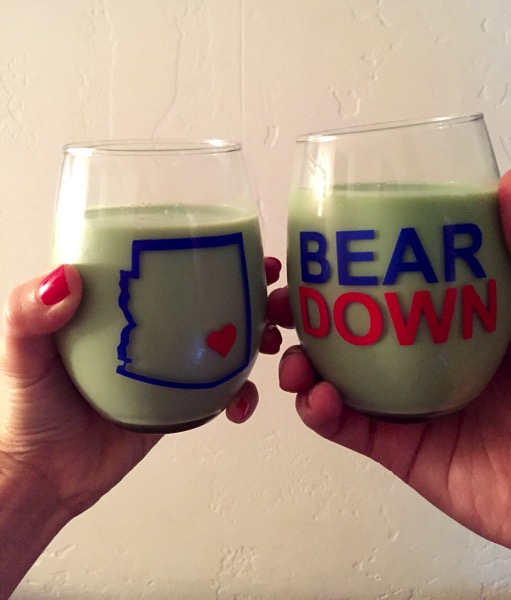 Our little holiday photo trains make me really look forward to days we're all in the same spot again. I know it will happen again eventually, and it just makes me appreciate the time we're together so much more. In the meantime, we're definitely taking advantage of everything San Diego has to offer, and enjoying the wonderful friends we've made. One of the hardest parts about moving so often: saying "see ya soon" to the friends who have become like family.
It's the most wonderful time of the year. MARCH MADNESS IS OFFICIALLY HERE. The Pilot and I filled out our brackets, and lucky for our neighbors, they're no longer subjected to my rousing renditions of "Bear Down, Arizona." We lost in the first round last night! As much as I love my Cats, it wasn't our year, and Wichita St. deserved to win.
This necklace. I picked it up at Alex & Ani last week, and loved how simple and delicate it is. You can adjust the length by simply sliding the chain.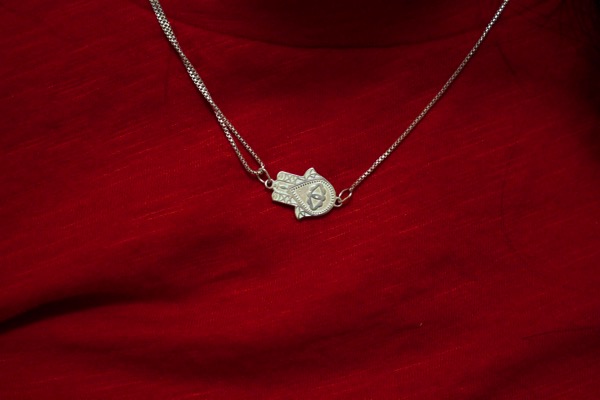 Snapchat. (My username is Fitnessista and I finally fixed the privacy settings so all should work now.) I fought it for a long time, because it seemed like another platform for me to learn. (Ok and I thought it was reserved for teens and creepers haha.) I LOVE IT. I found that there are times when I want to post something, like a quick dinner idea or fun snapshot, it doesn't seem "good enough" for the blog. For most dinners, the lighting in our kitchen is very yellow, so I don't usually snap pics of meals at night. I love that Snapchat isn't as curated and permanent as the rest of social media; it's meant to be temporary and fun. I'm having a blast with it and especially love when you guys will send me snaps back. (Holler to Kelsey who sent me a pic drinking wine in her "Kale Yeah" shirt.)
Honest macaron diapers. WHAT.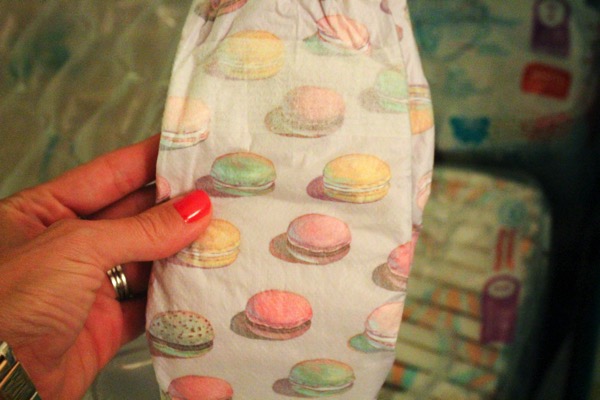 We're huge fans of Honest, and get the diaper + the essentials bundles. We use a lot of their products for household cleaning, and their diapers are excellent. (The Seventh Generation ones were like scratchy brown paper bags.) These are soft and made with natural materials, biodegradable, do the job, and have the sweetest whimsical prints. (I tried cloth diapers with Liv and it wasn't a fit for me. Also, with P's reflux, if I had to do more laundry we'd literally be swimming in it haha.)
I have to ask you guys about the new Fitbit. Does anyone have it? Love that they finally came out with a smaller model!
Gel top coat. I prefer to do my own nails since they chip in 4 seconds, and am in love with the Sally Hansen gel polish. It lasts so much longer than regular polish, but the colors are still a bit limited. The top coat gives staying power to the other nail polish brands I use. It adds extra shine and will extend my at-home haphazard manicure by at least a few days.
If you're looking for a quick workout you can do anywhere, check out this Spring Bodyweight Workout.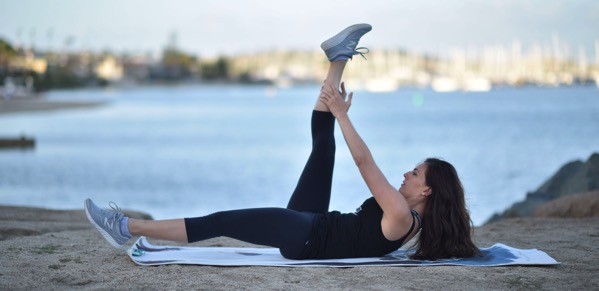 This video made me way happier than it should have. (You need the sound on.)
Maaji is at MYHABIT again. This is when I got my swimsuits for last season because the prices are amazing. At all of the beach shops around here, a Maaji swimsuit would easily be $120+; right now they have them for about half the price. I love this brand because they fit well, are good quality, and are reversible. (Word to the world: you may want to size up on the bottoms if you don't want to flash your goodies. I order one size up, and it's the perfect amount of coverage.) I ordered a pair of surfer shorts to wear paddle boarding, a coverup, and a new bikini. 🙂
Time for the P smile of the day. 🙂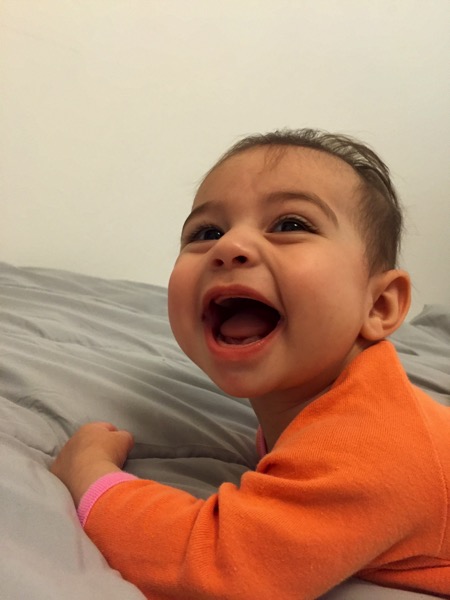 Happy Friday, friends!
xoxo
Gina