around the weekend + meal prep for the week
Hey hey hey friends! <3 Happy Monday.
Hope you're having a wonderful morning. How was the weekend? Ours was pretty good.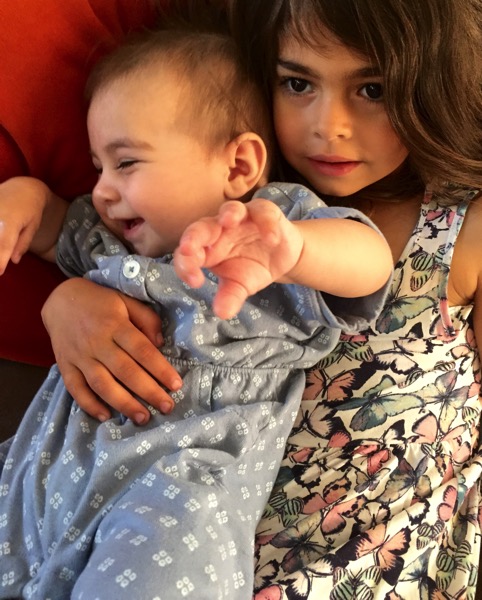 (Lounging and watching Inside Out with these little noodles.)
We had some friends in town from Tucson, so we met up with them for dinner at True Foods. Livi also had ballet and two birthday parties,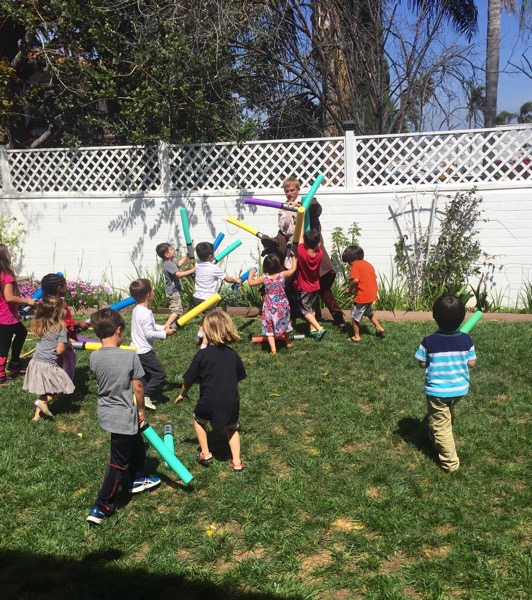 (the kiddos chasing the Jedi with pool noodle light sabers)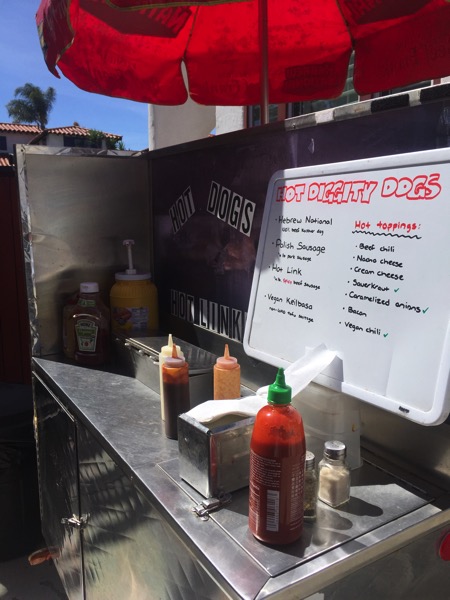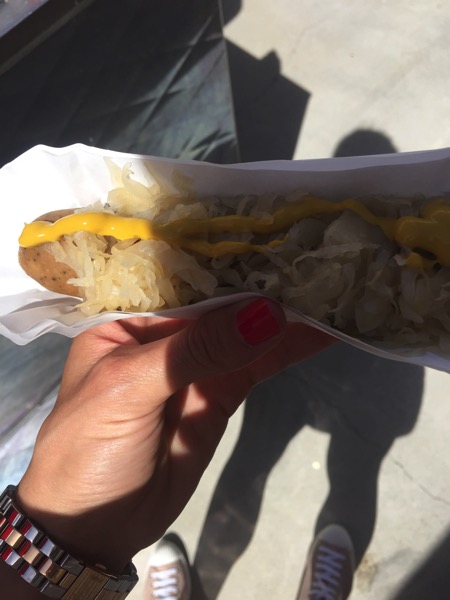 (vegan dog with sauerkraut)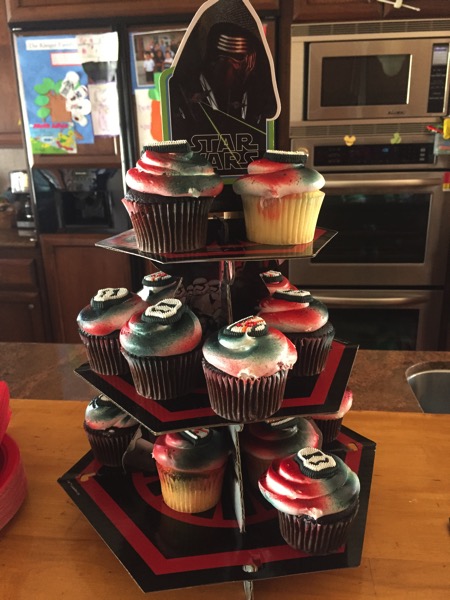 and Saturday night, we hit up Crack Shack for dinner with our cousins.
I've mentioned Crack Shack on the blog before, and it's a delicious casual spot in downtown SD. I'm not really a fried chicken person -if I'm going to go for something fried/greasy, I want fries instead of chicken- but it's the BEST FRIED CHICKEN I've ever had. I dream about it, and I'm so glad it opened after P was born because pregnant Gina would be washing down her soft pretzels with Crack Shack fried chicken haha. Their kale salad is one of the best I've had, and I enjoyed it with smoked chicken, wine, and a piece of the Pilot's fried chicken.
Livi and I also got to check out the new market at Liberty Station. Only a few vendors were open on Saturday,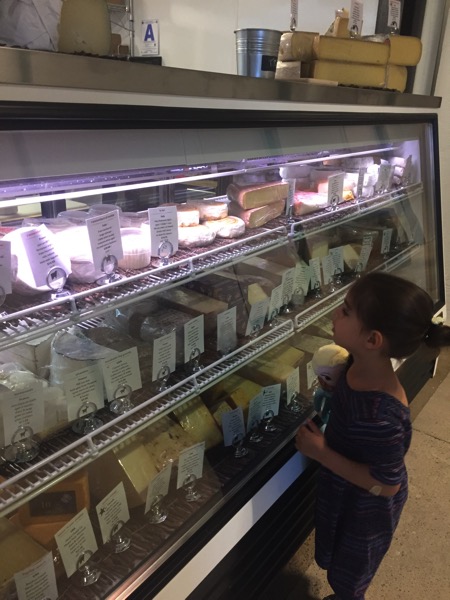 (all the cheeses)
but it is going to be incredible when everything is fully up and running, which should be midway through this week. If you're local, I highly recommend checking it out! There is a huge variety of vendors, from Maine lobster, to empanadas, to fresh juices, plus indoor and outdoor seating areas to hang out and enjoy.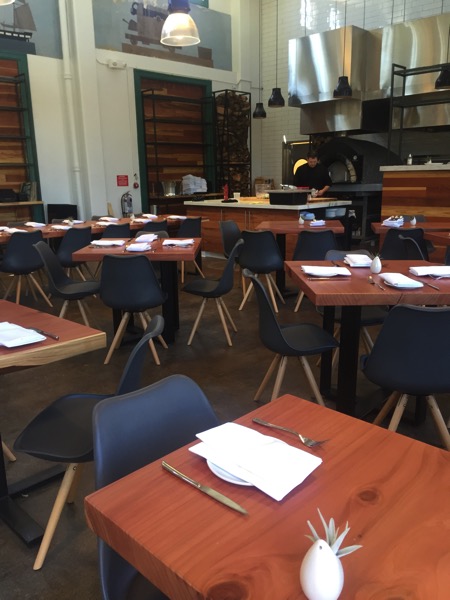 There are also computer outlets everywhere, so maybe I have a new favorite writing spot?? Also Liberty Station is just getting out of control. I already thought they had everything I could wish for within a half mile radius, and they keep adding fantastic restaurants and a LOT is opening soon, too.
I hit the workouts pretty hard this weekend, and am still enjoying my 5-day weight training split. (Right now I'm doing LEGS THREE TIMES A WEEK, a pull day, and a push day. It makes me laugh to think about those "never skip leg day" memes because I can't. Leg day haunts me multiple times a week haha.)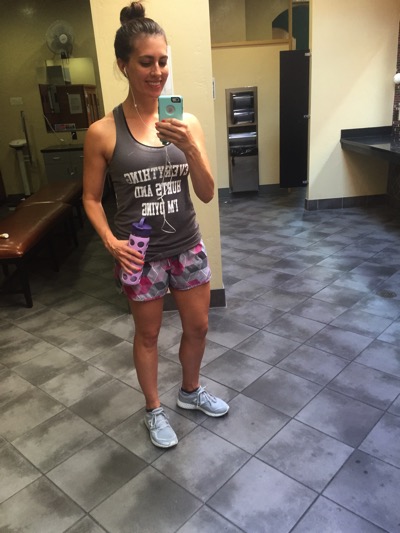 I also taught a fun and sweaty Zumba class, and we put together our meal plan.
Here's what's on the menu:
Chicken tortilla soup
Arugula and veggie salads
Honey Dijon Salmon with asparagus and brown rice
Turkey bacon quiche (I'll post the recipe!) with sweet potatoes
Prep:
Chicken for lunches
Chop veggies for salads
Make a batch of amazeballs
It's a pretty easy week, and we only had to plan a handful of dinners because we're going to Tucson for Easter. We can't wait to see everyone, and P finally gets to learn that it's just the four of us; we're actually part of a huge, loving, boisterous family. 😉 She's in for a treat. We're all ready to cover my nana with hugs, too. I've missed her like crazy over the past few months. We're so thankful that friends and family are lending us a majority of the baby essentials, so it dramatically cuts down the things we need to pack. Traveling with a kid + a baby is like moving haha.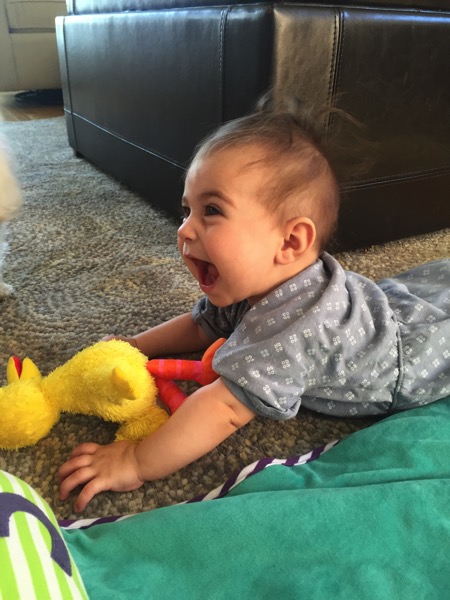 (Check out that P Hawk.)
Hope you all have a very happy Monday!
xoxo
Gina
Something to do: This walking workout! You DON'T have to run to burn serious calories and get an awesome sweat. Also, if you usually run on the treadmill, this is a great way to shake things up!
Today's workout jam: This one has been out for a while, but I still love it for strength or moderate cardio.
Congratulations to the winners of the sneaky giveaway for free copies of PBB + a Skype personal training session with me: Sarah R. and Brittany M.! (Stay tuned for more giveaways of the regular and sneaky variety in the near future. xo)