things that have helped me streamline the sugar
Hi friends! It's ALMOST THE WEEKEND. This week is flying by, and I have no problem at all with that. I'm looking forward to the weekend ahead with plans with friends and some birthday celebrations. I also promised Liv that we'd hit up the beach this afternoon since the weather has been dreamy.
Happy St. Patrick's Day! Any festivities on the horizon?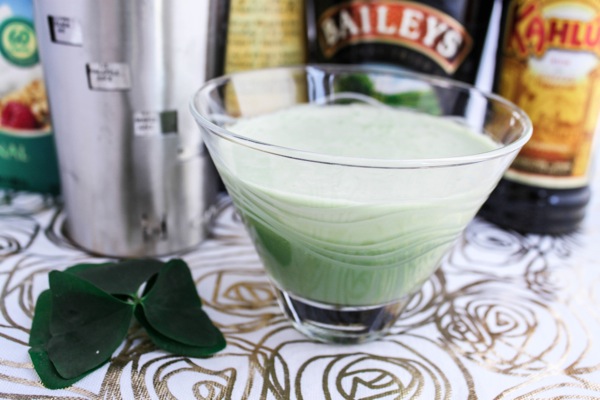 If you do anything, I highly recommend this cocktail. It's a tradition. 😉 More St. Patrick's Day recipes are here.
So lately, I've received some requests on tips for decreasing sugar intake since I've been trying to do this in my own diet. Please keep in mind that I am NOT a Registered Dietitian (but I know a couple of great ones), and am just sharing my experience and some of the things I've learned. If you want to make nutrition changes, talk with a doctor or Registered Dietitian in your area.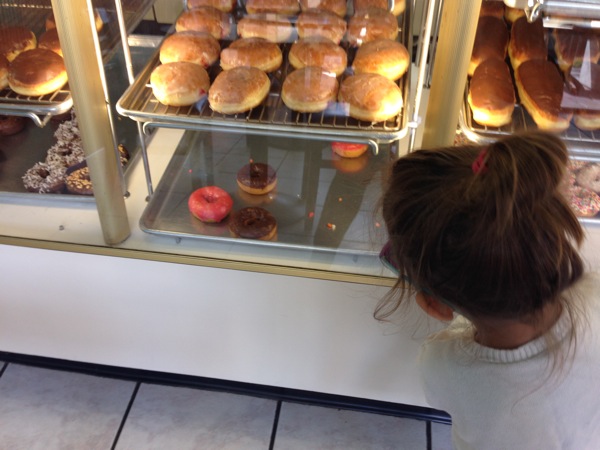 Here's what I've been working on:
-Eating more regularly throughout the day. In the newborn and infant survival mode, especially with another kiddo running around, it would be hours and I was like, "Oh yeah. I'm starving!" and then dive face-first into the box of Samoas in the pantry. I never thought it would be possible to forget to eat -I love food way too much- and then I had kids. I've been really focusing on eating consistent meals throughout the day and drinking lots of water. Meal prep has helped significantly! If my daytime eats are ready to go, it's so much easier to get some produce and protein in, which is more satisfying and energizing than a short-term sugar kick. The crash is for real.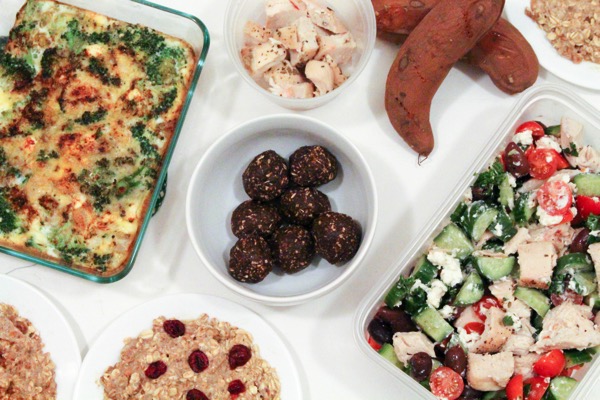 -Increasing protein and produce intake to build muscle, increase nutrients, and keep my energy up. I'm having protein with every meal, and also eating more healthy carbs than I'm used to. I think I tend to gravitate towards a lower-carb diet, but am enjoying eating sweet potatoes, oatmeal, wild and brown rice, brown rice tortillas, and beans on a more consistent basis.
As far as decreasing the sugar intake goes, here are some of the things that have helped me:
-Regular meals and water intake, like I mentioned above. This is huge because if I've had a healthy meal and am adequately hydrated, I'm not hankering for sugar or something quick out of a package. Meal planning really does save the day.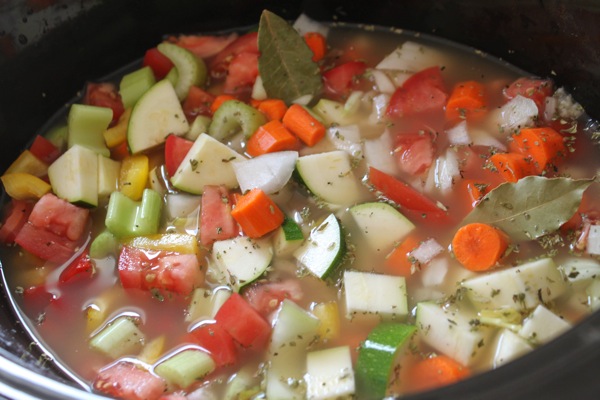 -Go for naturally-sweet options. If I want something sweet, I'll have fresh fruit, dates, or a drizzle of honey or maple syrup on my oats or yogurt. I'm also a huge fan of naturally-sweetened baked goodies, like this gooey almond butter cake, molten cakes, raw chocolate pudding, and pumpkin brownies.
-Just because you're trying to decrease sugar doesn't mean that your food has to be bland or taste bad. I love using fresh ingredients whenever possible, and have no fear adding spices, fresh herbs, citrus, and aromatics to amp up the flavor of dishes. When you get streamline the sugar and overly-processed stuff, the natural flavors of fresh food stand out even more. Since I've been trying to decrease adding sugar in my diet, fruit, sweet potatoes, and dates taste even sweeter and more delicious.
-Drink caffeine. I hit a major slump in the afternoons and really need to power through the dinner and bedtime rituals. When I was having a handful of chocolate chips or cookies out of habit (aka not really enjoying them), I now have a cup of coffee or tea instead. It gives me that same little boost. I just have to be mindful of how much coffee I have during the day because too much affects my anxiety.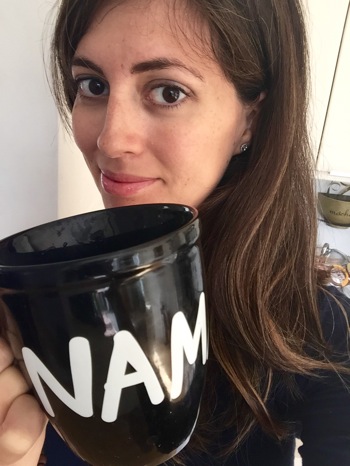 -If I'm really craving something, I eat it, enjoy it, and move on with my life. I feel like things become so much more desirable when you tell yourself you can't have them. So, if I really want something, I make it count, and take the time to really enjoy it. Like Sunday's donut. I macked that thing.
All in all, I already feel much better when I'm mindful of my sugar intake. I feel like this has been a nice reset to get back in touch with my real cravings, instead of just going through motions that had become habits.
What are some of the things that help you stick to your healthy eating goals? All-time favorite dessert?
xoxo
Gina