Sustainable Seafood with Blue Apron
This post is sponsored by my friends at Blue Apron.
The Pilot and I have a little talk when we prepare Blue Apron meals.
"Maybe this will be the one…"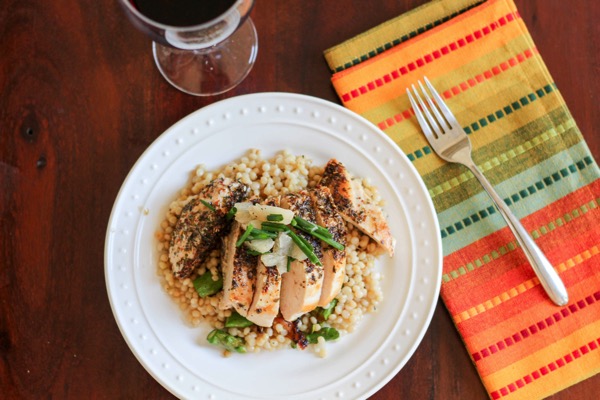 We keep waiting to see if we'll have a Blue Apron meal we DON'T like, and in a year + of consistently making them, it has yet to happen. We're constantly impressed that a delivered meal tastes like something from an expensive restaurant.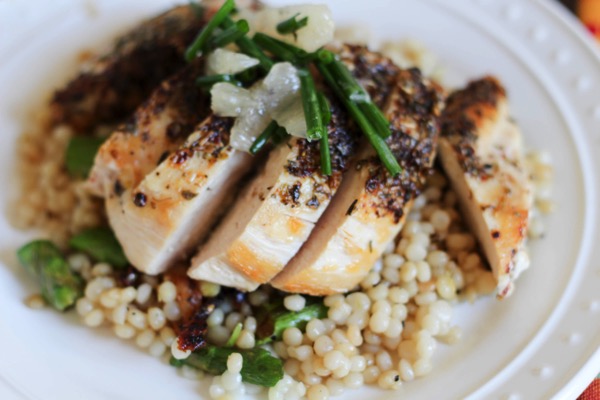 My Favorite Things About Blue Apron
–They send all of the ingredients you need to create three chef-designed meals at home. They only send exactly what you need, which is especially awesome to me because I love to try new and obscure ingredients but hate wasting food
–You have the option of choosing the family plan or meals for two. We've found that since the servings are so generous, a serving for two is there prefect amount for Tom, Liv and myself
–They add new dishes each week! Everything we've tried has been completely different
–The stress of meal planning disappears. On Blue Apron weeks, it feels SO easy to grocery shop since a majority of our meal planning is already completed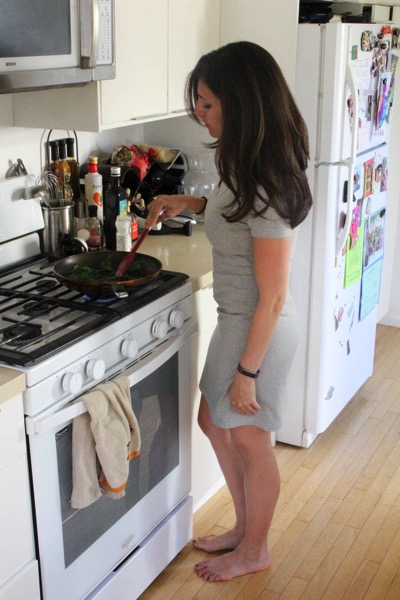 –It gives us the opportunity to try out new ingredients and flavor profiles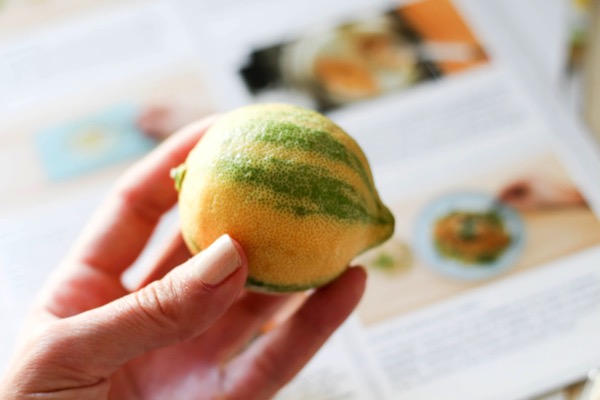 (a pink lemon!)
-and spend time in the kitchen as a family.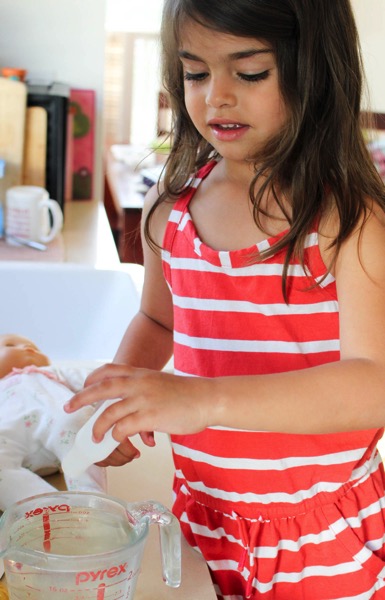 Blue Apron has helped cultivate Liv's enjoyment for cooking, and she's always excited to help us prepare the Blue Apron meals.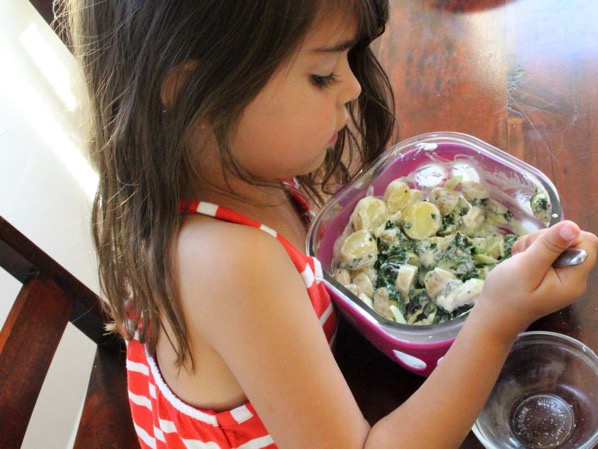 Sometimes Tom and I will make them after the kiddos are in bed, and it's like a fun date night at home. 🙂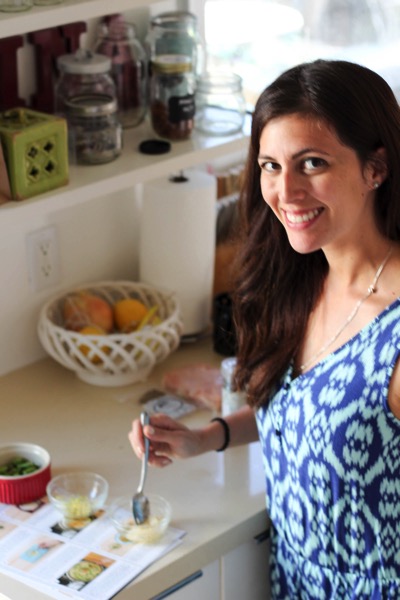 –Something that always blows me away about Blue Apron: the care they put into choosing quality ingredients. They source their fresh produce, pastas, and dairy from local artisans, and are committed to providing wild and sustainable seafood.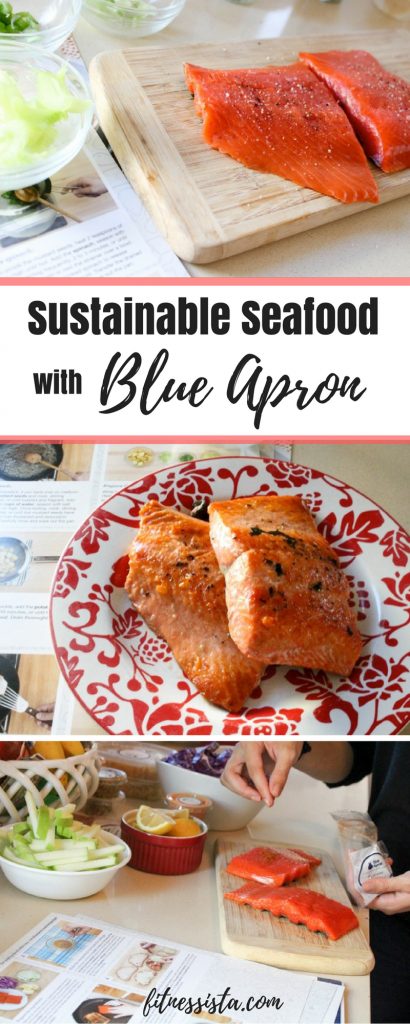 You can read more about their efforts here! Blue Apron uses fishing methods that are minimally invasive to natural habitats and do not source species that are overfished.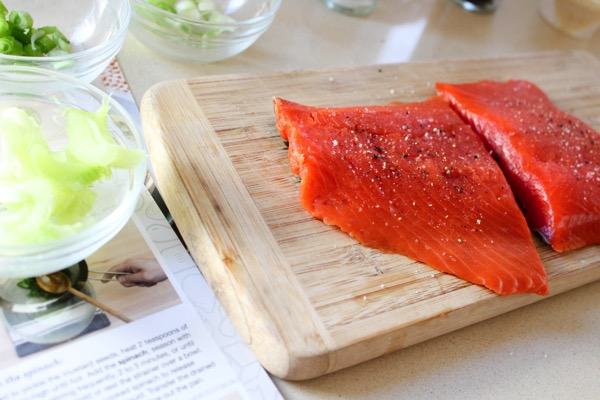 Their seafood is raised within natural ecosystems or sustainable farms, without the use of antibiotics or growth hormones. They partnered closely with Monterey Bay Aquarium's Seafood Watch to develop their high standards for quality, responsibly-sourced seafood.
Right away, I was impressed by the vibrant color of the Sockeye Salmon.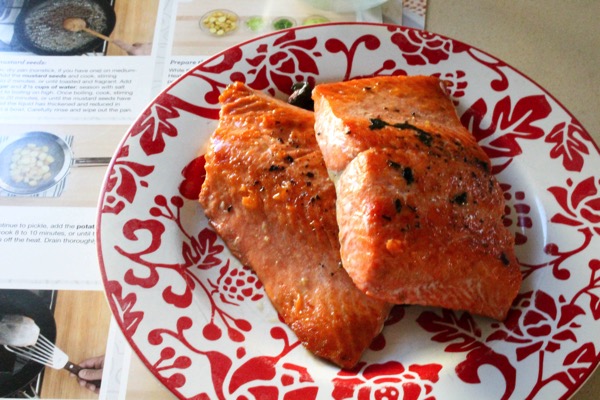 It cooked up beautifully, and was especially delicious with the pickled mustard seeds green potato salad that Livi helped prepare.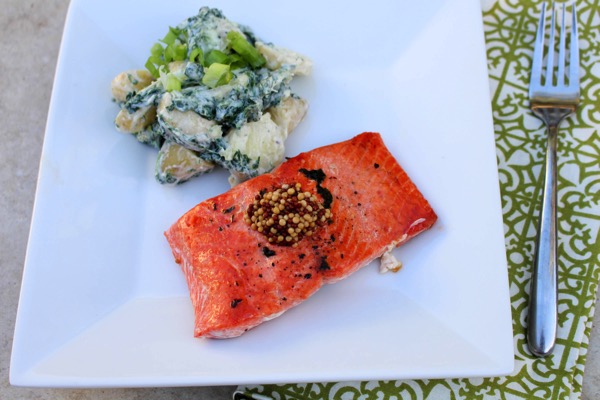 I was totally saying, "Hey girl, I'll eat salmon with you" when I took these pics of the Pilot. 😉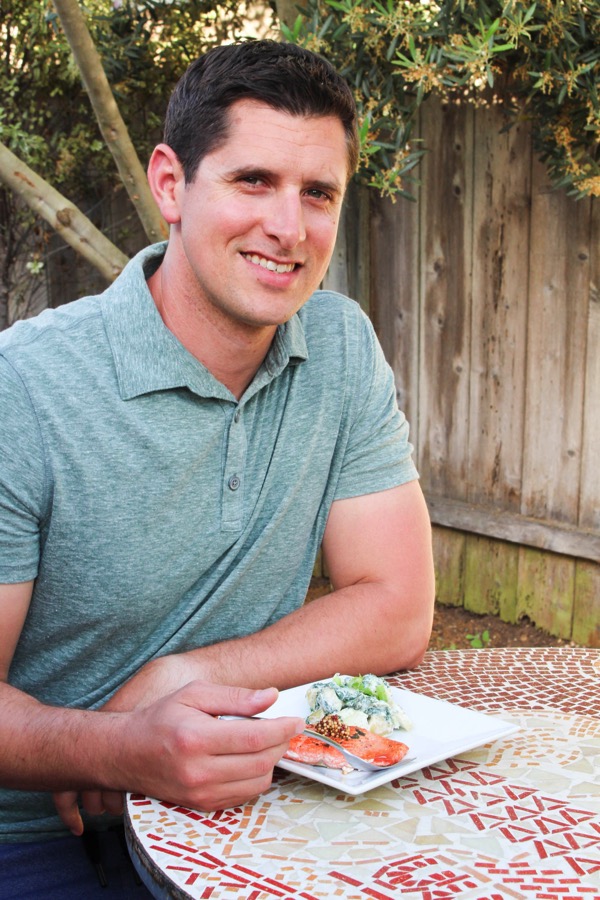 #salmonmodel haha
If you'd like to try out Blue Apron for yourself, click here! The first 50 readers will get 2 free meals in their first Blue Apron order.
They also have a ton of recipes on their website. Here are some of the ones I have my eye on:
What is your favorite type of fish to cook at home? We always cook salmon, but I am trying to branch out more since we also love shrimp, halibut and lobster.
Have a wonderful morning!
xo
Gina
This post is sponsored through my partnership with Blue Apron. Thank you for supporting this blog and the sponsors who help to support our family.