Hi! Happy Friday to you. <3 Hope you have a wonderful weekend ahead. We're meeting up with our cousins for dinner tonight, Liv and the Pilot have a fun adventure planned, and we're so excited to celebrate this guy on Father's Day.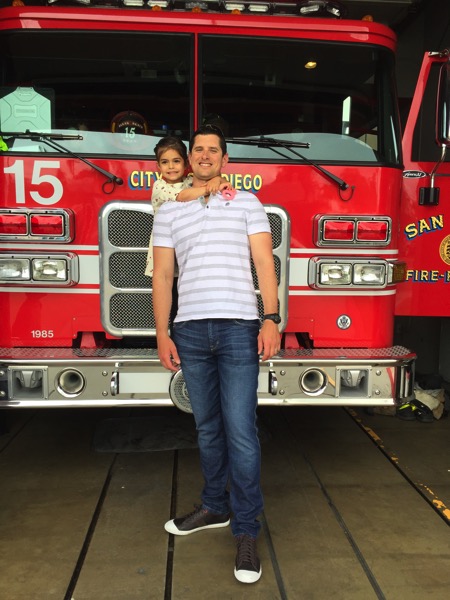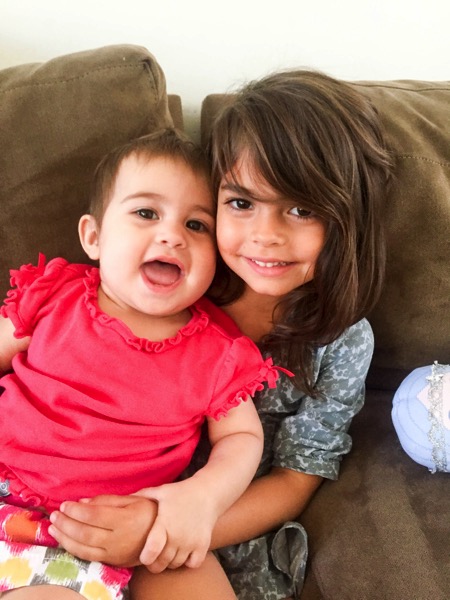 Also, I'm taking an Orangetheory class (AHHHHH! I'm coming back!), and hoping to sneak in some paddle boarding.
In standard Friday fashion, here are some faves from the week and around the web! I always love hearing about the things making you smile, so please feel free to join in the party in the comments section.
THESE BARS.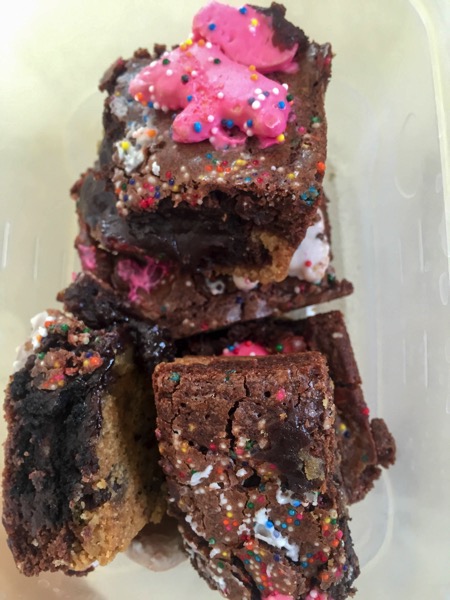 Betsy brought these over on Sunday -after I had just returned home from teaching Zumba and barre- and they are probably my new favorite dessert.
Get this:
chocolate chip cookie on the bottom
brownies stuffed with Oreo on top of that
with an animal cookie layer.
I just. can't. even.
Here is a profile "bite" view: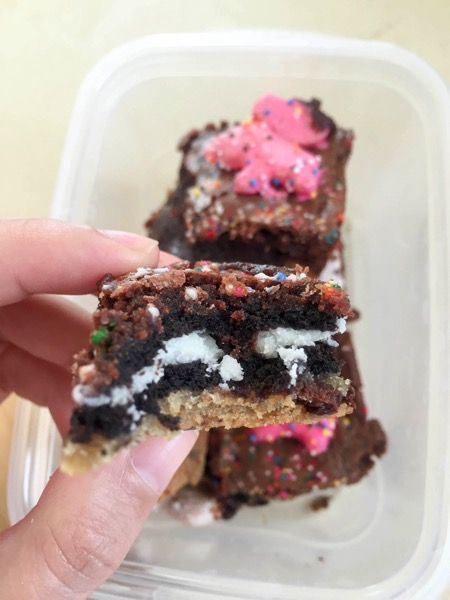 It was around 14038 grams of sugar, and they were everything. I request these for all future birthdays and holidays.
Reading this post is making me sad because one would go really well with a cup of coffee right about now…
13 children's book that encourage kindness. I ordered this book for Liv, and we had a great talk about how we can fill others' buckets and that sharing kindness can also help fill our own bucket.
Lace bralettes. I know I'm late to the party here, but I think they look so cute and unexpected peeking out of a simple tee. They're definitely more for style than support, but are comfy just for hanging out or running errands.
Well this was just amazing. Maggie Rogers may be my new very favorite.
Rope workouts! This is one of my faves, but I love addingn 30-second blitzes of rope work after upper body workouts.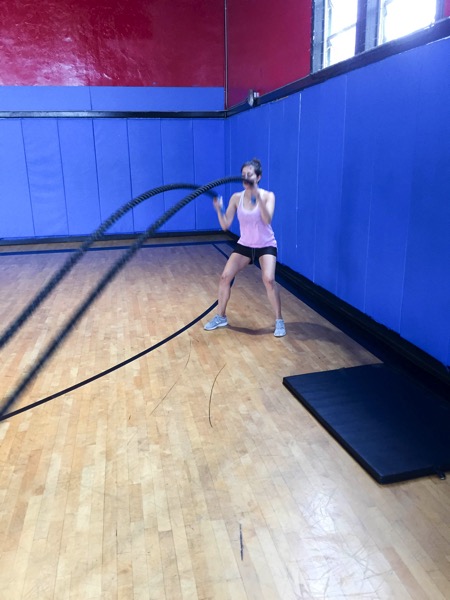 Looks like we need this beach blanket.
Uhhh I guess I should let my coffee cool down a bit before chugging.
Breakfast tacos! I gave P some bites of bean (I would just peel it and smash a little into her mouth) and she giggled with each bite. She LOVED them, and it was pretty darn cute to watch her enjoy them so much.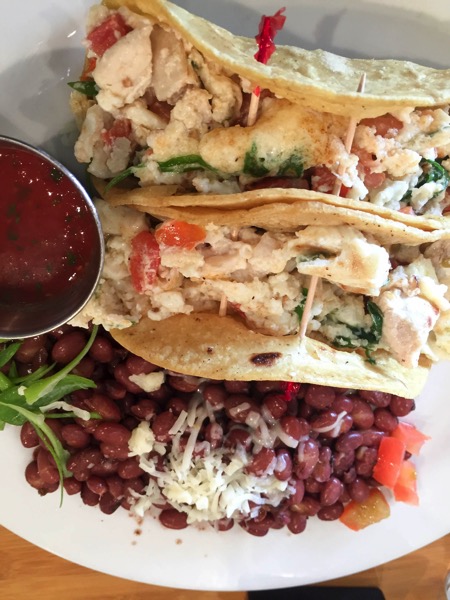 This moon charm bracelet is adorable.
And now the P smile of the day. She looks so sneaky crawling away from me haha.
Check out her little messy bun. 🙂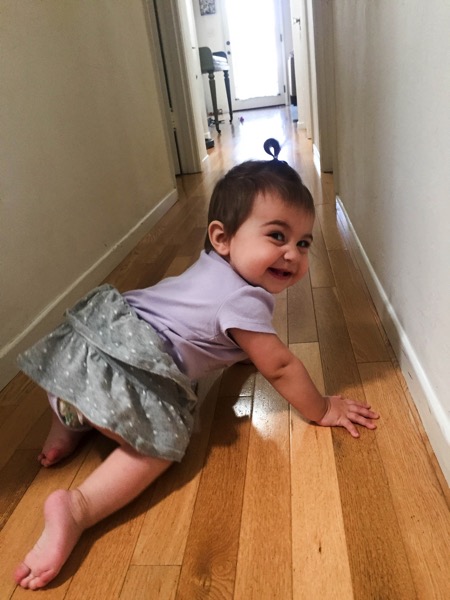 Happy Friday friends!
xoxo
Gina