Hi friends! Happy Friday! I hope you're having a wonderful morning. <3 What are you up to this weekend? We have a friend's birthday party, I'm getting a much-needed haircut, and am excited to hit up a Orangetheory class.
It's time to dive into this week's Friday Faves party, and share some faves from the week and around the web. I always love to hear what you're enjoying, too, if you'd like to play along in the comments section.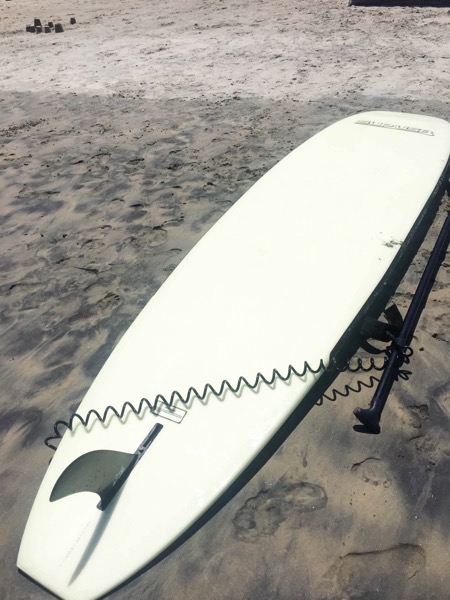 A major highlight from the week: a visit from Kyle and Meg! Now that they're back in Tucson, we get to see them more often, which is amazing because we've missed them like crazy. Liv was in heaven, and P kept flashing her whole-body smile at them. It was a short trip, but we managed to enjoy quite a few adventures, in addition to chilling around the house.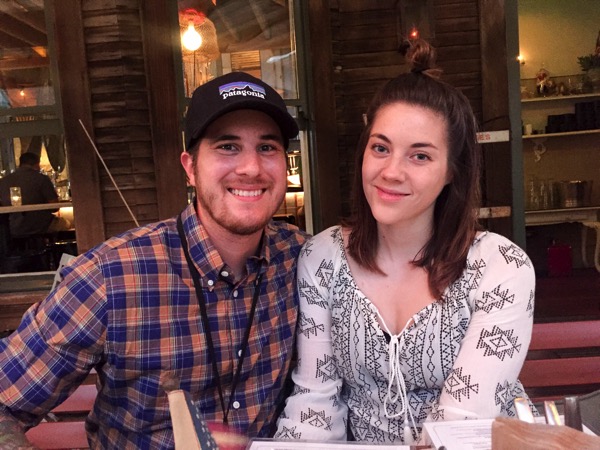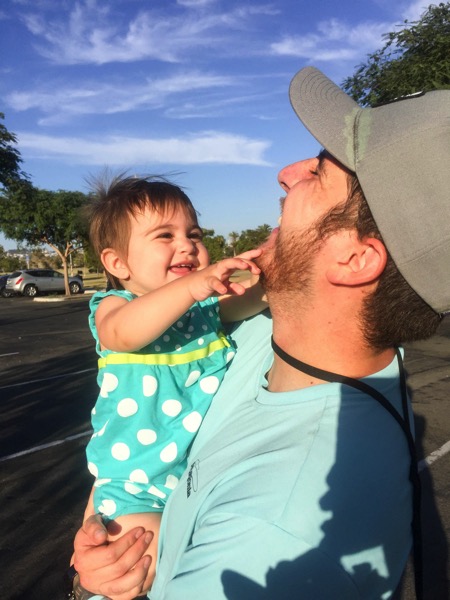 Wednesday afternoon was a family walk to Tiki Port, chatting at home, and then we all went to the gym while I taught spin. After spin, P's babysitter came to hang out with her since she has an early bedtime, and the rest of us headed out to Little Italy for dinner. We've been wanting to take Kyle and Meg to Queenstown Public House since we moved here; it has a charming vintage vibe, awesome food and cocktails.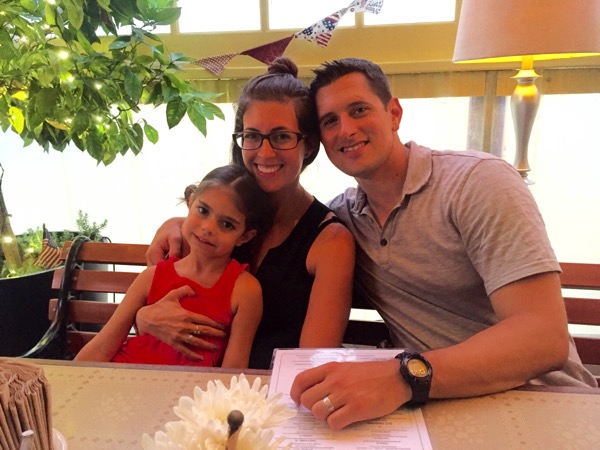 We shared a giant cheese board and the dreamiest soft pretzel, and for my entree, I tried the quinoa salad with chicken. The salad with amazing; I can't wait to replicate it at home! It was packed with chopped veggies and a mint-orange vinaigrette.
Even though we were full from dinner, we rallied and walked over to Extraordinary Desserts.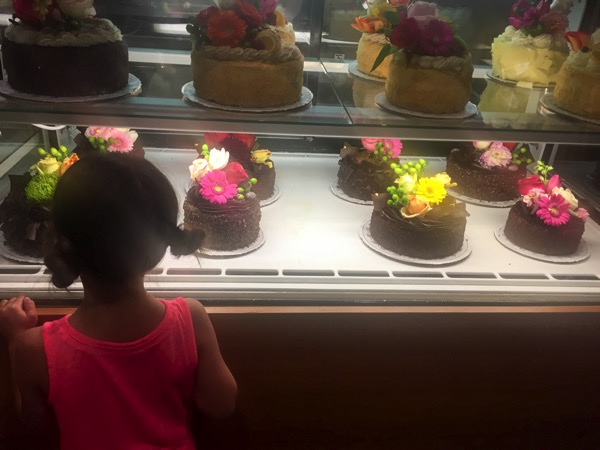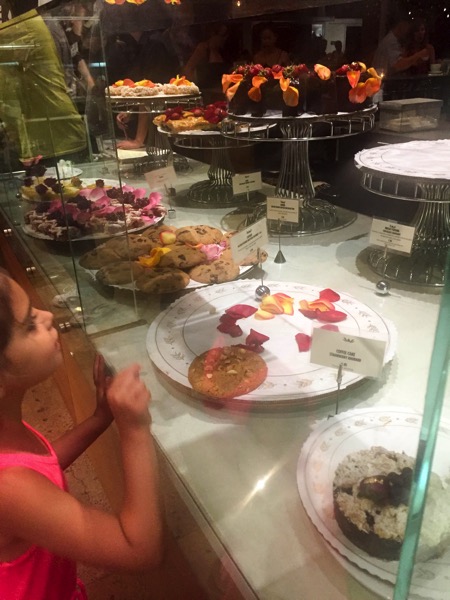 It was our first time (WHY?!) and it definitely lived up to the hype. The case was filled with beautiful sweet treats, and we ordered an assortment.
The chocolate peanut butter cookie was everything I like in a cookie: crisp on the outside, soft with melted chocolate chips on the inside.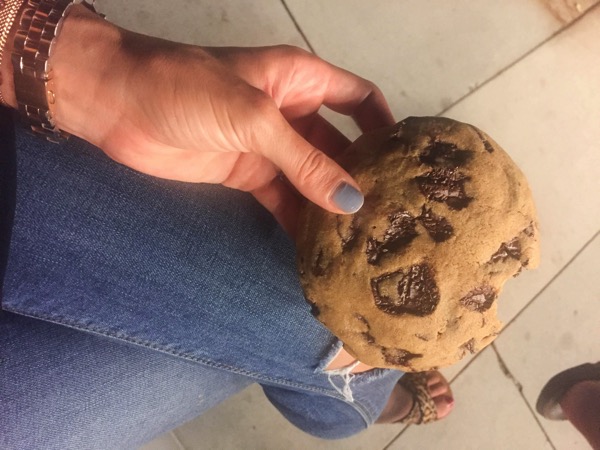 Thursday morning, we had breakfast burritos at home, then were off to Mission bay for a day of paddleboarding.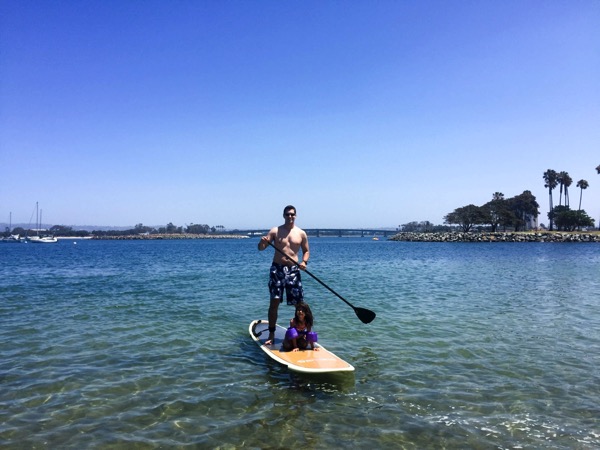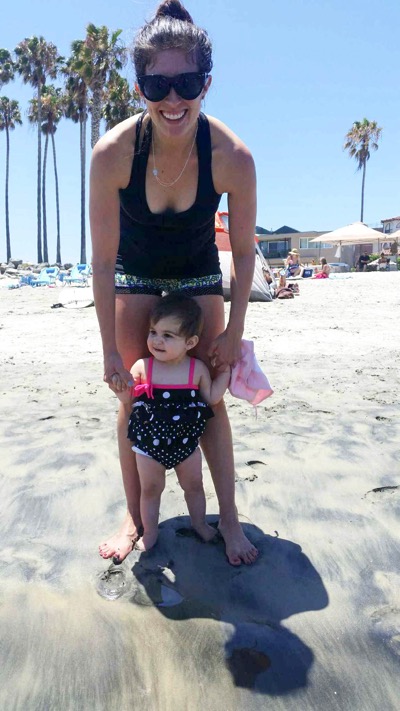 (If you know a secret to preventing your baby from ripping their hat off their head, please let me know. The struggle is real. She HATES them. P has pretty fair skin so we usually spend most of the time under the umbrella or in our beach tent.)
The weather was perfection, and we had a blast paddling around the bay. The rest of the day included walking around and oysters at the Liberty Station market,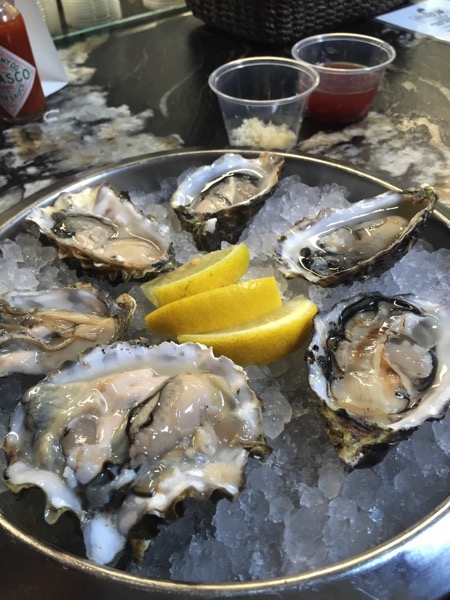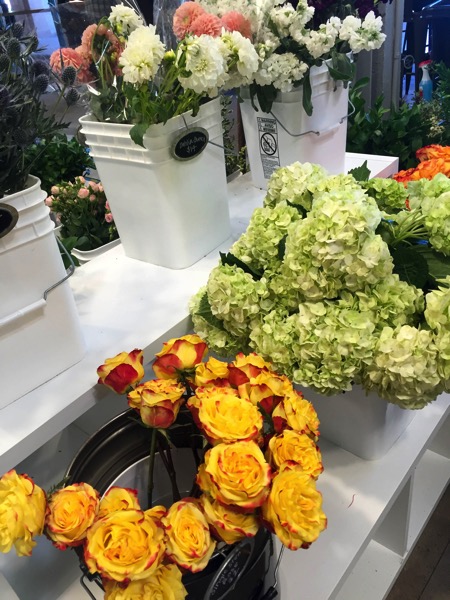 and dinner at Stone Brewing.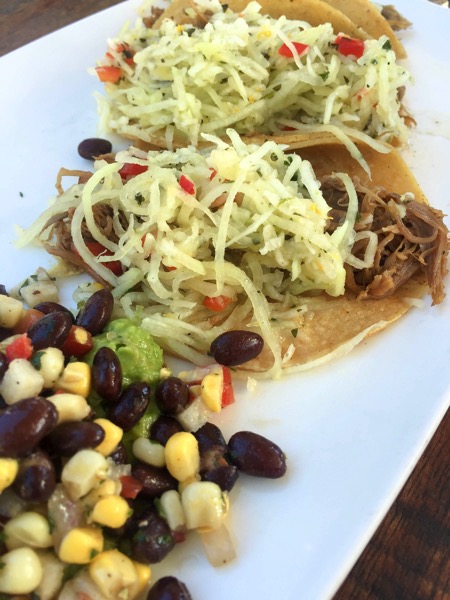 I'm glad that we'll see them again soon next month when we make the drive to T-town.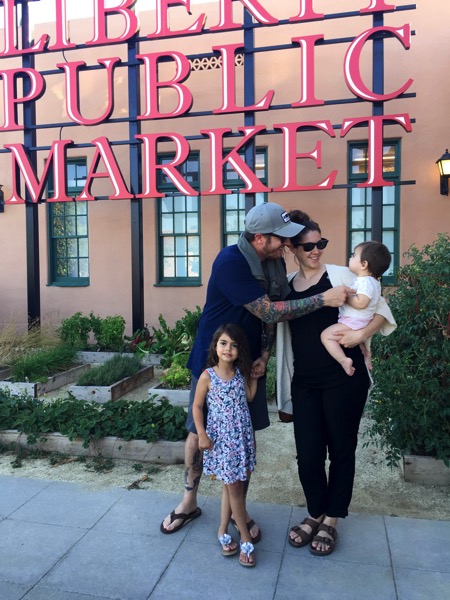 Some more faves from the week:
Your amazing Summer Shape Up check-ins! Don't forget to tag me in your sweaty workout and healthy food pics. I love seeing your beautiful faces. 🙂 @fitnessista #summershapeup If you'd like to join in the challenge, or at least get some new workout inspiration, check out all of the details here!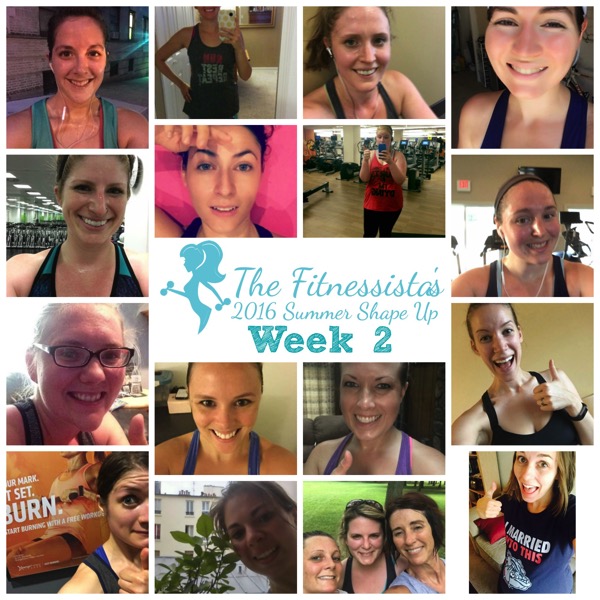 Newsletter friends, you'll get all the week 3 info in your inbox later today. I'll also have the prenatal mods up earlier this weekend on the PBB site for my mama friends who are following along. <3
I think I mentioned this on here before, but I'm a huge fan of The Skimm.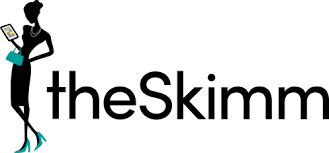 The Skimm is ONLY daily email I receive from a company that I actually check. I love that it's a (for the most part) non-biased approach to news, and they break complex issues down into a concise, easy-to-understand format. They remove a lot of the fluff and opinions from world news, and I really enjoy reading it. Also, a Snapchat friend let me know that if you share The Skimm they are having a contest TO GO SEE HAMILTON IN NYC. I almost never enter contests, but I'm entering this one haha. So if you'd like to help a girl out, sign up for The Skimm here and enjoy the daily news blast in your inbox. (You'll also receive your own referral link to share with friends and enter fun contests like this one. If I win, which is a long shot, I promise the most excited Snapchat videos in the history of Snapchat.)
Bombas! Always a fave, and I love that Liv can fit in their socks too. The family that Bombas together, stays together. 😉 We all share a preference for these awesome socks.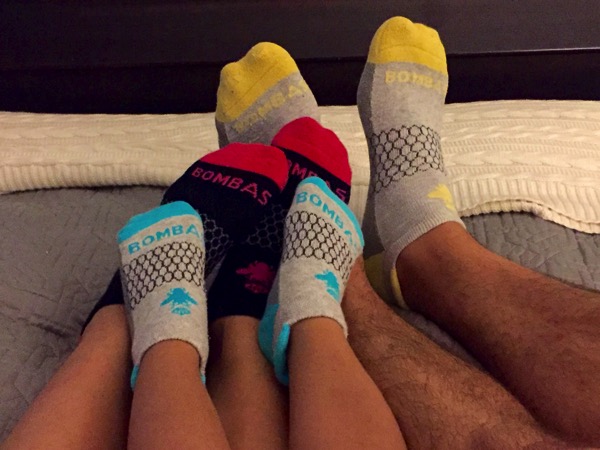 (Also, don't forget that you can use the code FITNESSISTA to get 20% off!)
Simple yet intense total body slam ball workout.
Quinoa nutrition fun facts and recipes.
Best running songs for summer.
Thank you to my friends at POPSUGAR for sharing my "Fitness for vanity" post.
I read this book a few years ago, and just saw that the movie is coming out in the fall. Excited to see it and cry haha.
In not-so-fave news, we officially found out where we'll be living next. I want to make sure everyone knows what's going on before I spread the word on the blog, but I should be able to post the details here next week.
And now, the P smile of the day: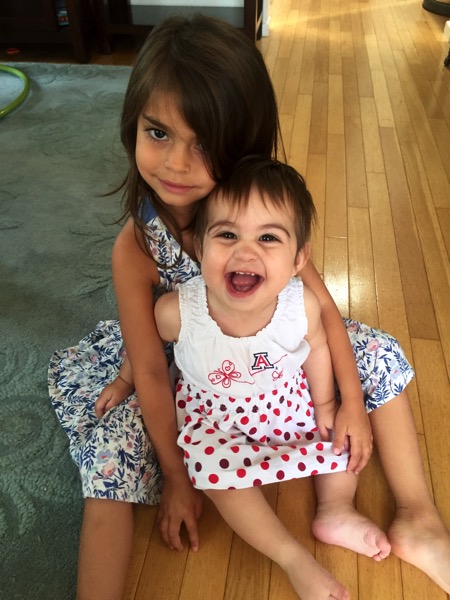 (These two are just the sweetest together. The U of A dress used to the Liv's.)
Have a very happy Friday!
xoxo
Gina
Looking for a workout? Try this squat burner! It's only 7 minutes and will set those legs on fiiiiiire.