Hi friends! Hope you're having an amazing week. We're off on some adventures with Kyle and Meg, so today I have a little blog survey.
These surveys remind me of the Myspace days haha. It's always fun to read these on other blogs, and I'd love if you answered some of these questions in the comments section. I love getting to know more about all of you, especially since we can't drink coffee together in person.
Here we goooooooo 🙂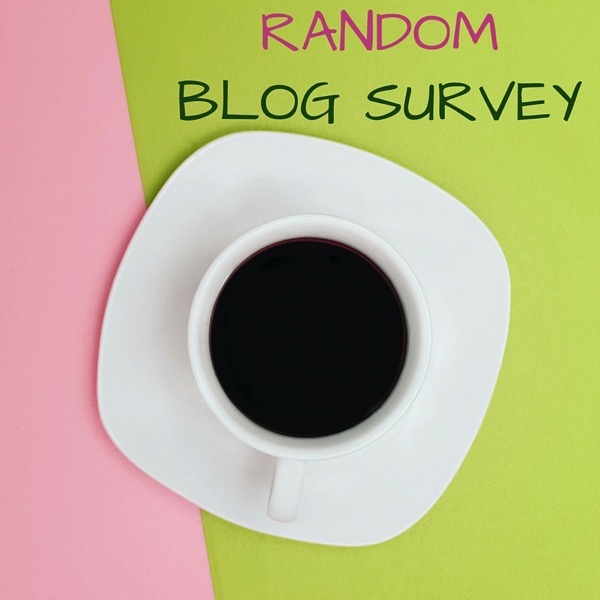 Guilty pleasure: Chocolate chips out of the bag. I'm also notorious for pouring chocolate chips into the peanut butter jar and "digging" them out with a spoon. It's like a sport.
Fave show to watch: I love the show Botched. Like, I'm obsessed with it. I think the doctors are amazing and hilarious (and genuinely care about helping people) and that the patients are all fascinating. I joke that Tuesdays are hard for me because Botched and Fixer Upper (my other fave) are on all day.
Favorite healthy eats: a giant salad beast. I could have one every day for lunch, so I've been trying to spend some time chopping veggies and making protein for the week so it's more realistic to enjoy one on a consistent basis.
Favorite treat: this is a tough one. It's probably a tie between salty, hot tortilla chips with fresh guacamole, or a gooey brownie cake-like creation.
What supplements do you take: the list goes on. I'm working with my naturopath to balance my hormone levels after P's birth, and right now I'm on a mix of herbal supplements (including chaste tree, chamomile, ashwaganda and rehmannia), collagen (this is the one I've been taking for a few months now and love it), and a prenatal. I want to add back in a DHA supplement, too.
Workout love: I'm all over the place. My very favorites are Orangetheory, dance cardio, yoga, Spinning, BODYPUMP, barre, and strength training. Basically I love it all.
Celebrity crush: Michael Buble and Ryan Reynolds. Yas.
Fave thing in your makeup drawer: I feel like I always have a new fave! This week it's the charcoal mask from Beautycounter. My skin is really sensitive so I have to be careful about the types of masks I use, and this one didn't burn, and left my skin feeling super soft + smooth. I'm excited to add it into the weekly rotation.
Health or fitness tip you'd share: Aim for a grand scheme of things approach. I used to feel like if I had an "off" day, the rest of the week was ruined. I say this in my book, but just because you have a flat tire doesn't mean you slash the rest. You change the tire and move on. I believe that everything balances out, and as long as you make a conscious effort to move in a way that's enjoyable and challenging, while nourishing yourself with healthy whole foods, the work will pay off.
Where do you buy your workout clothes: I love trying out different spots but the majority of my closet is Lorna Jane, lululemon and Fabletics
Ideal date night: Sleeping? Maybe some wine? I party hard. haha
Nail color: Lilacism by Essie
Wearing: destroyed jeans and a white tank top
Favorite cocktail: either a margarita or Moscow mule.
Favorite workout jam: right now, it's "Move Your Body" by Sia. Steady on the verses, sprint like crazy on the choruses. It's perfect.
Bachelor or Bachelorette: I haven't been into either lately, but if I had to pick, The Bachelor. (The last few have been giant goobers, though.)
Hidden talent: I'm really good at picking things up with my toes. I wish I could say this talent emerged when I had a giant pregnant belly, but no, it existed long before then. I just refined this talent when I was pregnant.
If you could vacation anywhere, where would you go? Back to Italy, or to NYC to stand in the Hamilton line for days.
So tell me friends:
What are you wearing? Celebrity crush? #1 treat food? If you could be anywhere right now, where would it be?
xoxo
G