Heyyyyy 😀 IT'S FRIDAY! Wahoo!!! Hope you have something fun going on this weekend 🙂
I started off my Friday with a giant organic plumble jumble: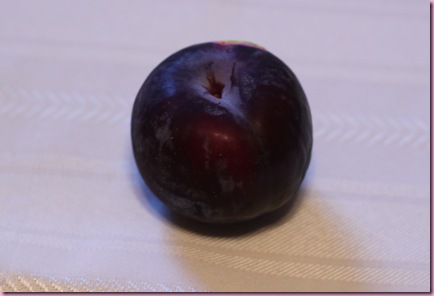 and a much-needed weights sesh. I've been neglecting iron pumping for the past week in favor of amazing yoga and dance classes 😉 This morning, it felt SO good to focus and get a quick and effective weights sesh in.
Post-weights smoothie: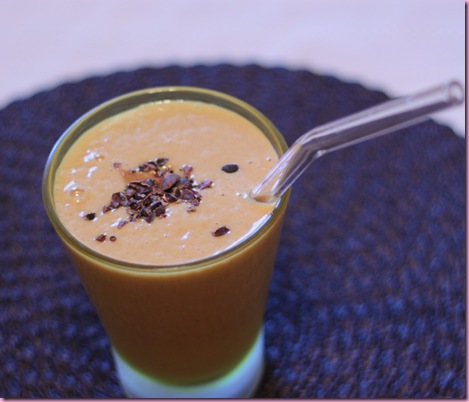 -1/2 C pumpkin
-1 banana
-1 scoop vanilla Sun Warrior
-Hefty blob of almond butter
-pinch of Stevia and spirulina
-sea salt, vanilla, cinnamon and nutmeg
-1.5 C almond milk
–cacao nibs for ganish
Redonk.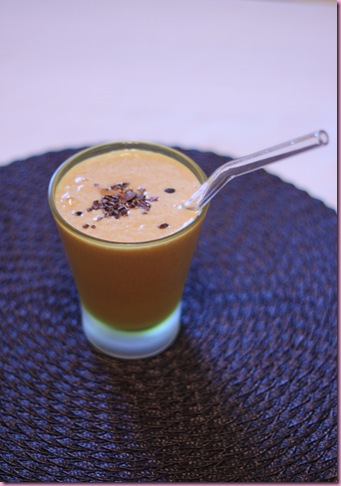 Last night, after I got home from Dance Trance (which was AMAZING! Two of my work friends were there and one of the new songs was "Love the Way You Lie" – a ballet/lyrical/hip hop combo) and had a little art project to work on.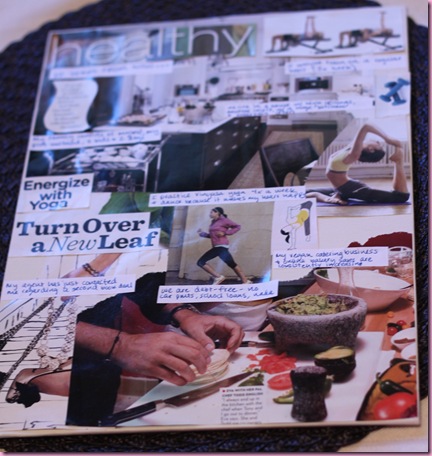 A vision board!
As ya'll know, I'm no stranger to the inspiration board (and recently re-visited mine), but for work, we had to create a 10-year vision board. The idea is that you make a board including statements of how you're life is going 10 years from now. The purpose is to see these accomplishments and take steps NOW to make them happen.
Here's a closer glimpse at mine: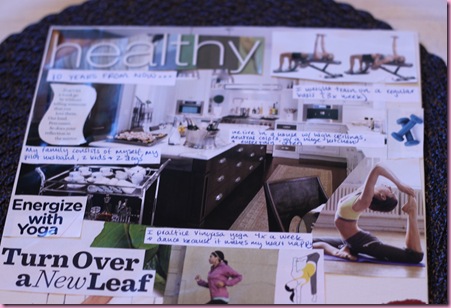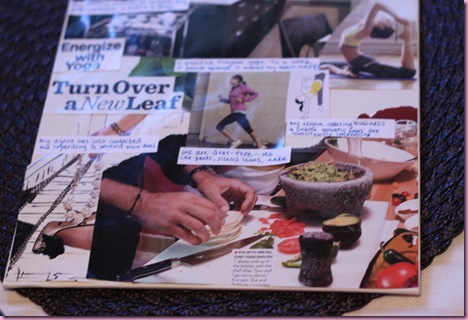 What does it say?
10 years from now…

-My family consists of myself, my pilot husband, two kids and two dogs (Note: The Pilot wants a thousand kids and I want two, so we'll see what happens haha)

-I practice vinyasa yoga 4x a week and dance because it makes my heart happy

-We live in a house with high ceilings, neutral colors, with a huge kitchen and entertain often (A big kitchen is the #1 most important thing to me! Two ovens would rock my world)

-I weight train on a regular basis (3x a week)

-My vegan catering business and online bakery sales are consistently increasing

-We are debt-free: no car payments, school loans, nada (I have a car payment and the Pilot has school loans, so to get these out of our lives would be glorious)

-My agent has just contacted me regarding a second book deal (You have to have one book deal to have a second… so I better get crackalackin)
Well I'm off to run a couple of errands, take a dance class and then head to work!
See ya later today with a Fashion Friday post! I'm thinking fall sweaters/jackets…. 🙂
xoxo,
Gina
Today's workout jam: "Show Me Your Teeth" Lady Gaga