fried pickles, yoga, and weekend things
Helloooooo. How are you? How was the weekend? How is it Monday already?
The weekend was such a blur. It went by wayyyy too quickly and was packed with fun events and (you guessed it) more unpacking. The house is still coming together, slowly but surely. (Chasing after kids while trying to put things away is a bit challenging, so we do a lot of it at night, or alternate unpacking and child wrangling) Even with that, we spent lots of time together. We're settling into our new normal and enjoying exploring new places and meeting up with friends.
1: our great friend Lisa (aka Tinkerbell) came over for wine and snacks Friday afternoon. It was SO great to see her and catch up, and the girls adored her. P kept hugging her and giving her kisses.
I made a cheese board,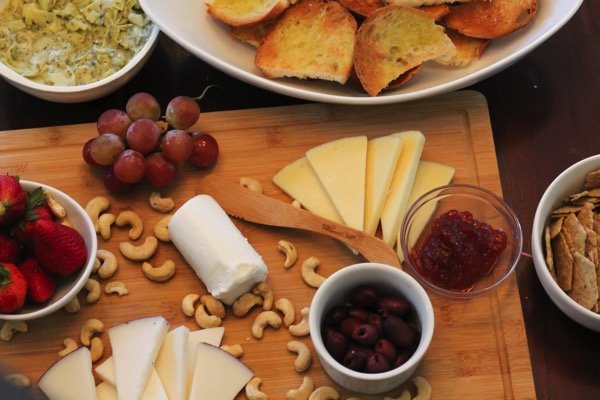 (Liv also has a high appreciation for cheese boards. #startthemyoung)
some kale and artichoke pesto,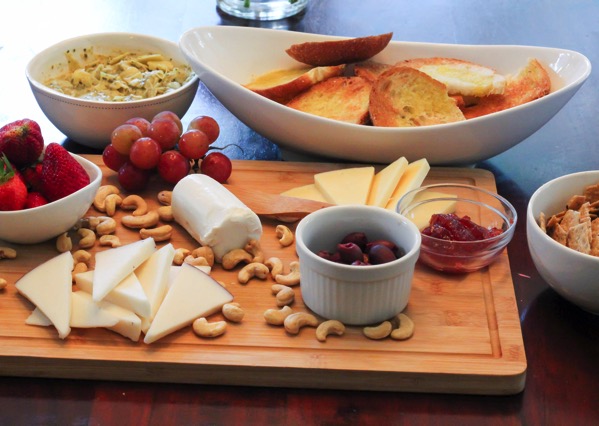 and set it out with crispy bread rounds and gluten-free seed crackers.
We had some Shiraz and hung out for a while, and later that night, we went to a friends' BBQ. I didn't snap any pics because I had P in the Ergo and was chatting with all the fellow wives, and Liv went crazy on the playground with her new little friends.
After we put the girls to bed, I drank a mug of tea and we watched Hidden Figures.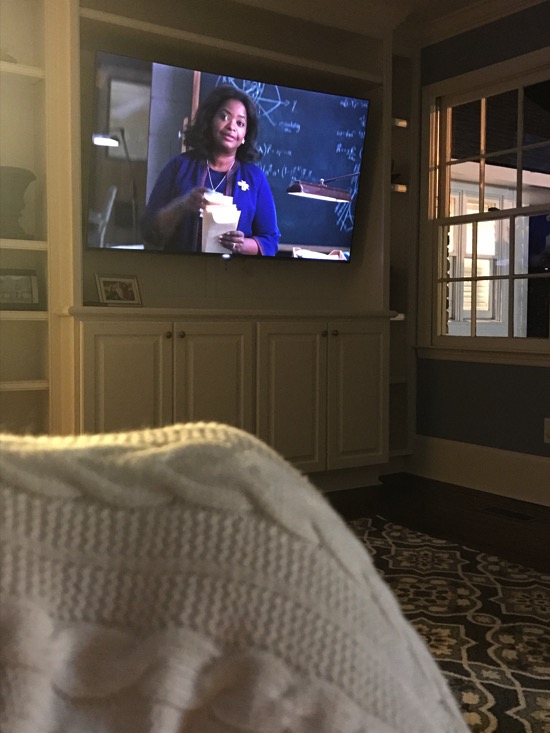 Saturday, we got a lot done on the unpacking front, and I stayed home to work during P's nap while the Pilot and Liv had a daddy-daughter date.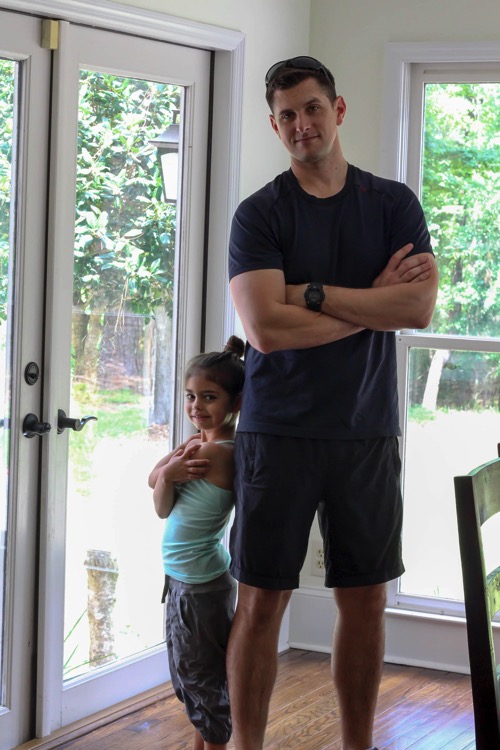 (Had to snap a picture because they looked like quite a pair together; the Pilot was wearing lululemon and Liv was in ivivva)
Later that afternoon, we took the girls to Jungle Jyms.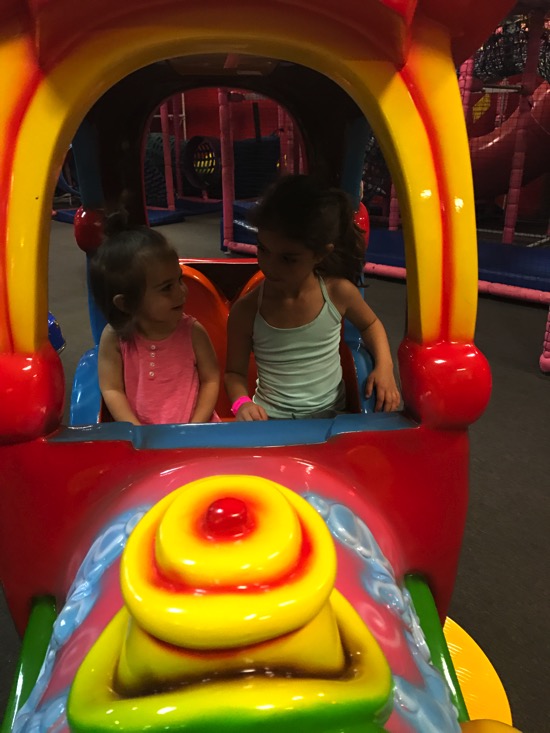 I wasn't sure what we'd think of it -I tend to be wary of businesses that misspell their name on purpose haha. Or maybe the owner's name is Jym? Who knows- but the girls LOVED it. It was packed with jumping castles and arcade games. There was also a creepy game with a clown that produced eggs with small toys in them?? (I had to Snapchat it. Liv thought it was the best thing ever.)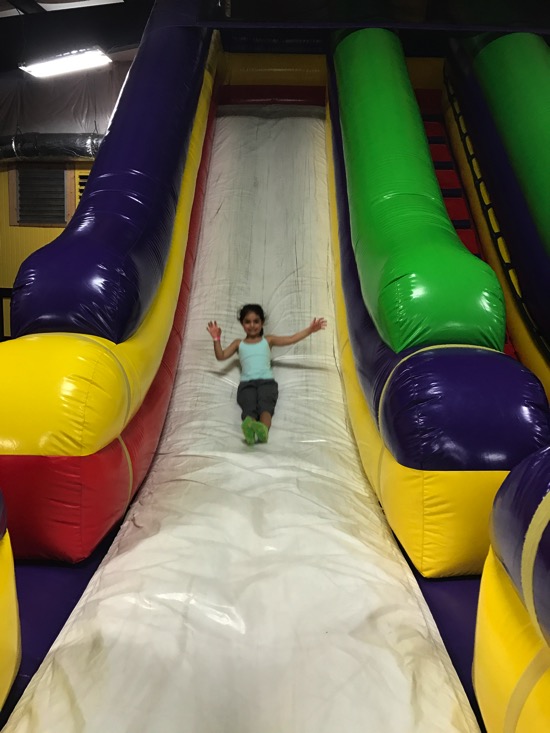 Saturday night, the Pilot and I had a date night!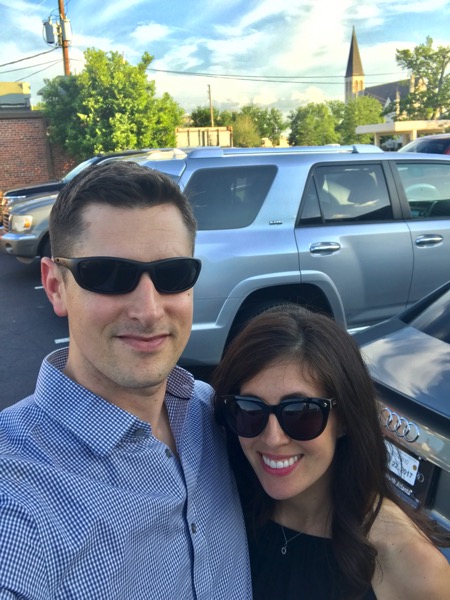 We went to one of our all-time favorite Valdosta spots; 306 North. It hasn't changed a bit, which is a great thing indeed.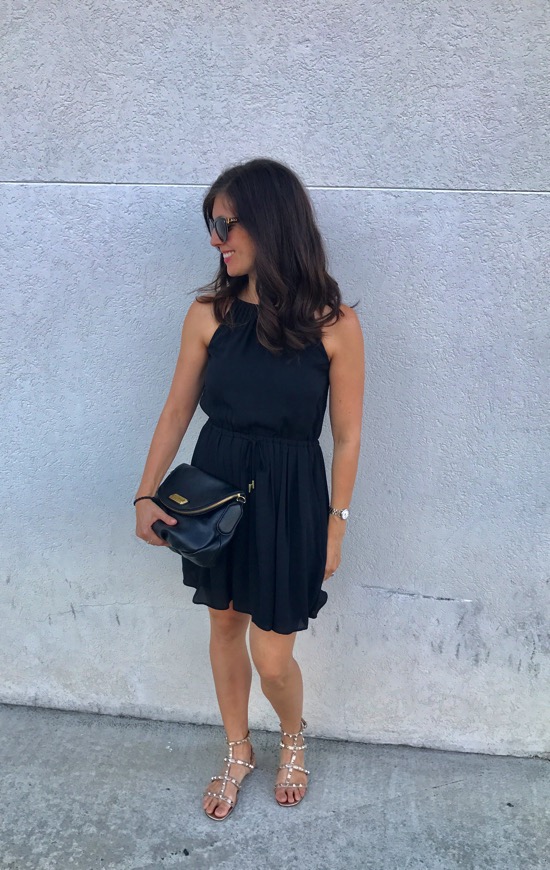 (Dress is super old from Banana Republic // this bag // my favorite shoes ever <— I embraced them when they were finally unpacked)
Always the cheese board,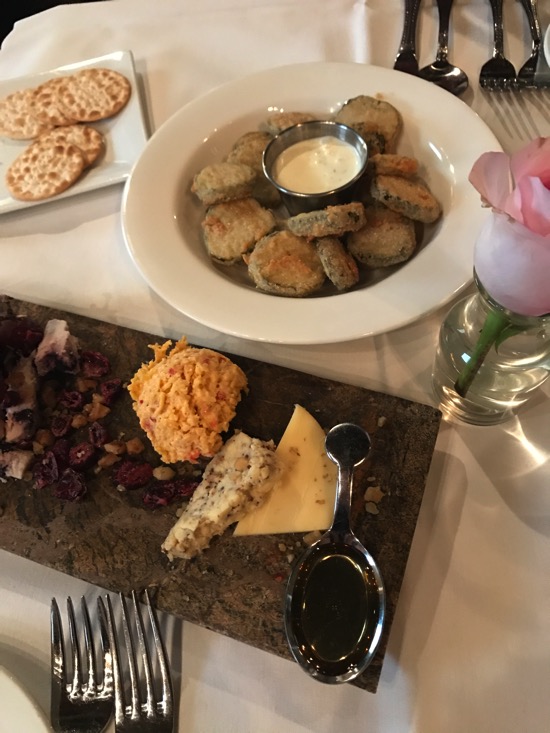 plus FRIED PICKLES. They were so so good.
For my entree, I got the salmon, which came with honey-truffle grilled sweet potatoes, sautéed asparagus, and also enjoyed a glass of Riesling.
We also shared the cinnamon roll bread pudding. I can't even explain how amazing it was. When I try to talk about it, I just start drooling and slurring my words together.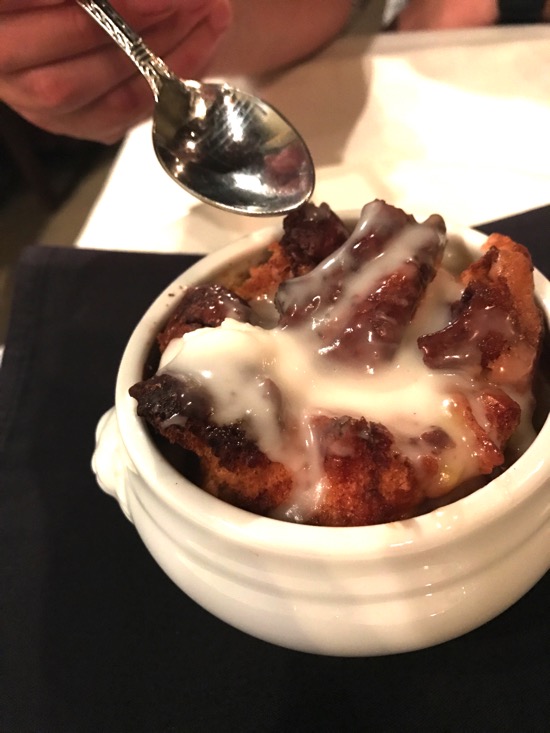 After the wonderful meal, we did the ultimate "Parents On Date Night" move: went to Target. We needed things like trash cans and a dust pan and the other random purchases that somehow end up in the cart.
Sunday morning, we went to church, enjoyed breakfast at The Egg and I, and came home to relax during P's nap. I also caught a beautiful power class at Yoga Central. It was a sweaty flow with lots of hip openers, arm balances, and balance postures; just how I like it.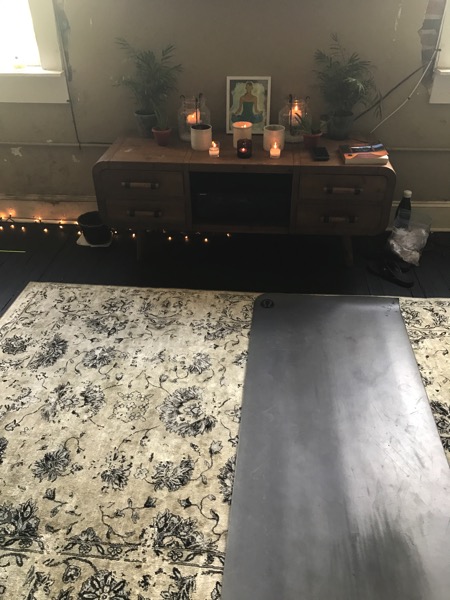 We were originally thinking we'd have friends over Sunday night who are moving here, but they're delayed a little bit and heading in later this week. Instead of cooking dinner, we grabbed takeout from Smokin' Pig.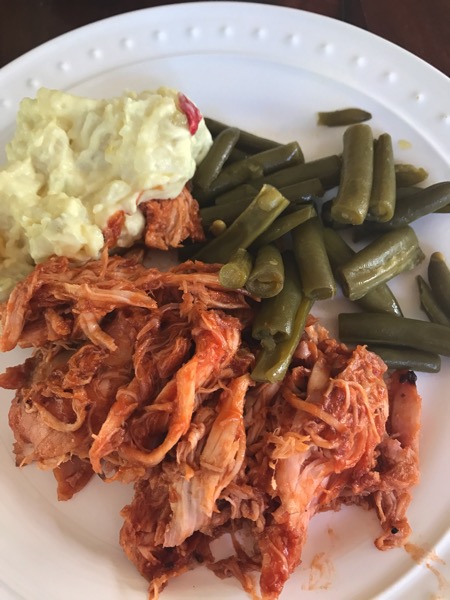 (Pulled chicken, greens beans, and potato salad)
This morning, it's back in the swing of things! We didn't hit up the store yesterday, so the girls and I are grocery shopping for the week, hitting up the park this afternoon, and I start personal training again. I'm excited to train some new clients. 😉
Hope your Monday is off to a great start! Thanks for checking in to the blog this morning, and I hope you have a wonderful day.
What was your favorite part of the weekend? What's your favorite local date night spot?
xoxo
Gina
Looking for a cardio workout? I've got you.