Fueling for fitness classes + training
Hi friends! Hope you're enjoying the morning. I started mine off with a short run in our brand-spanking-new brisk weather. It's amazing what a little cool breeze can do for an outdoor workout! I'm determined to savor it as long as possible. I did 3 miles and then came home for a short stretch… it was glorious.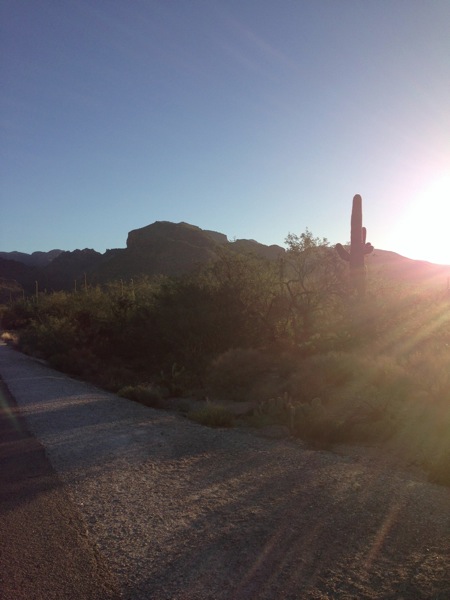 Something that I've been asked pretty often lately is how I fuel for the classes I teach in addition to the current half marathon training. As you can see on my weekly fitness plan, the days I'm not teaching are pretty low-key, save for chasing around an active little lady. The days I do teach have been pretty crazy lately since I have track practice on Wednesday and long runs on Saturday. I could probably skip out on the track practice and easy weekly run, but I'm excited to see how well I do with my race when I train properly. To be totally honest, I'm still trying to figure the whole extra running fuel thing out. Since my teaching schedule is so volatile, it's hard to know when I'll have a chance to have a meal in between classes, how much to eat without feeling like a have a food baby, and making healthy choices. Aaaaand sometimes those locker room cookies taste way too amazing to pass up.
Some of the tips and tricks that have helped me:
-Gels and shot bloks. So they're not "real food," but can do the trick if you're looking for a quick dose of fuel. Lately I've been taking a few shot bloks at miles 4 and 8, and also have one gel right before starting my long runs and track workouts. The mocha flavor gives me a nice boost of energy, too 🙂 In a worst-case scenario, I usually have some gels in my backpack if I teach two classes back-to-back and don't have time for a full meal.
-The breakfast bomb. This is what I've been packing for breakfast on my long run + teaching days and it's a bomb of protein and calories to replenish my energy for the classes ahead. In a jar: 1 cup cooked quinoa, a container of goat's milk yogurt, a pack of egg white protein, a scoop of sunflower butter, frozen berries + chia seeds. It can be made ahead, is portable, and absolutely delicious.
-Making sure to plan and prep ahead. If I know it's going to be an intense day, I have all of my snacks packed to take with me or quickly eat when I stop at home.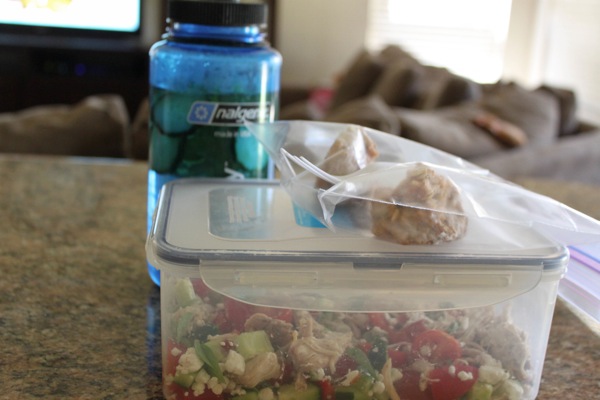 It's all still a work in progress, and I'm glad it's not a full lifestyle change. With my extra running days, things have been more intense than usual, but I'll be able to jump back into my normal routine when it's over. On normal days, I can gauge it by how I feel, but on teaching days, sometimes I feel like my intuition is broken. Sometimes I won't feel hungry at all but will know I need to replenish, and others, I feel an extra ravenous beast.
Here are some of my all-time favorite quick and easy snacks when you're active or on-the-go:
–Amazeballs (the classic never dies)
–Breakfast cookie (make in a container the night before to grab in the morning)
-Smoothies (these aren't the best when you make them in advance, buuuut you can make a smoothie pack to quickly add milk and blend right before drinking)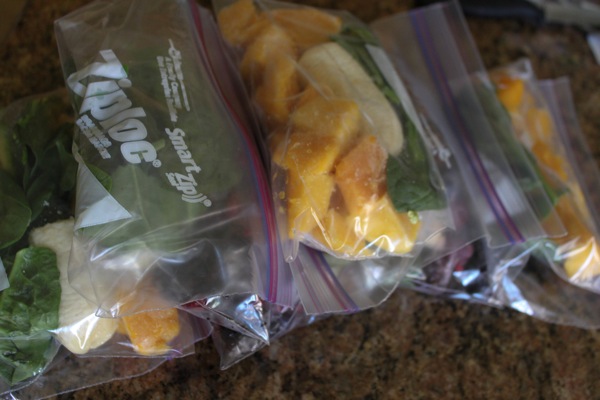 -Veggie and hummus wraps
-Homemade sports drink (LOVE this stuff!)
-Protein bars (I really love the Vega Sport Chocolate Coconut)
-Fresh fruit bowl
-Banana with nut butter
So tell me friends: anyone else out there with an active job and currently training for an event?
What's your favorite on-the-go snack?
Hope you have a great day!!
xoxo
Gina
More: