Functional, stylish workout gear from Old Navy
When you look at the workout pants/shorts area of my closet, you'll see a common theme: black stretchy.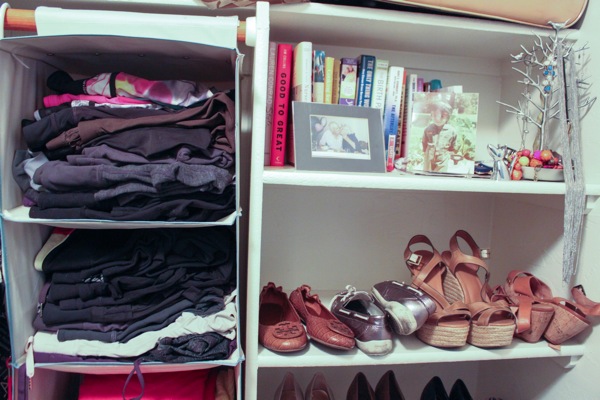 I wear lots and lots of black stretchy pants. 
For Zumba, I'll clown it up with as many neon color combos and patterns as I can find (if it has the Zumba logo on it, it matches, yes?) but for everything else, you can usually find me wearing black bottoms. I like black because it matches everything and hides sweat well, which is important when you're teaching and all eyes are on you.
So when Old Navy offered a $50 gift card to try out their Active by Old Navy line, I jumped at the chance to try out some new gear and had one mission: colored bottoms.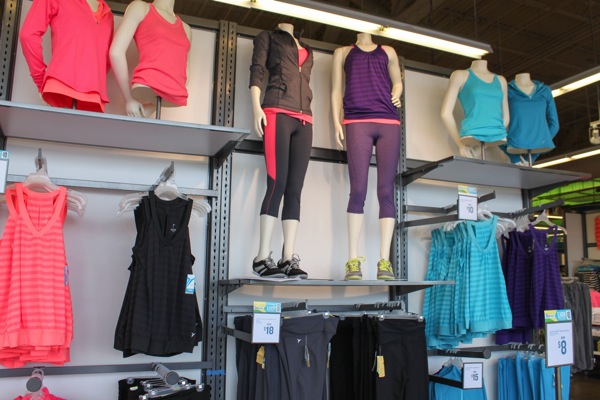 First of all, I think I've been living under a rock because I had no idea Old Navy had such an incredible line of active gear.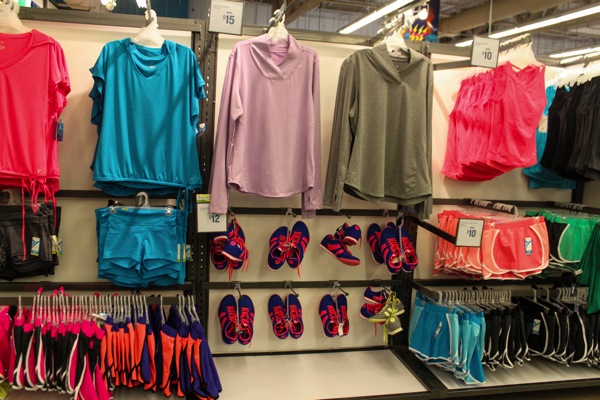 Zip-ups, compression, yoga, sports bras, running shorts, lightweight sneaks- I was blown away by the variety, along with the low prices. 
$8 sports bras?! I was tempted to buy 6 and call it a day.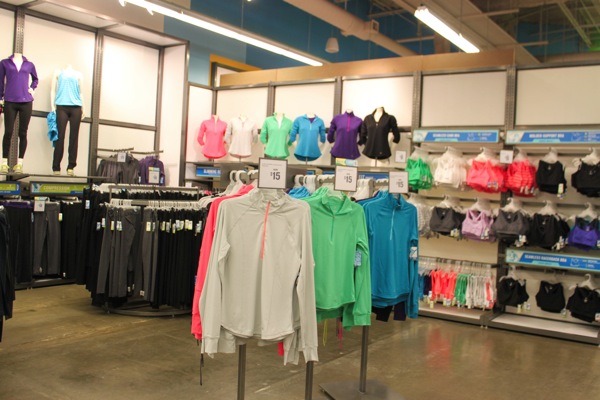 Instead, I browsed around for a little while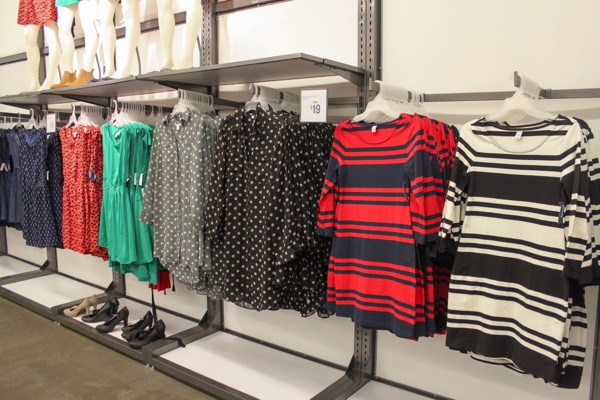 and found 9 pieces to try on, including a gorgeous black and white striped dress that was $19.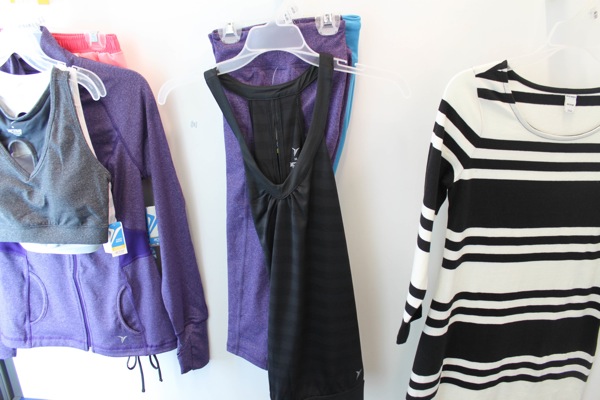 One thing I noticed straight away was the quality of the fabrics. For the prices, I was half-expecting them to be flimsy and poorly-constructed, but instead, they were made from lush fabrics with intricate detail. I'm a pretty tough critic when it comes to workout clothes -I wear it so often to teach- and was instantly impressed. Another happy surprise? The pieces were true to size, which made the fitting process much easier.
The goods: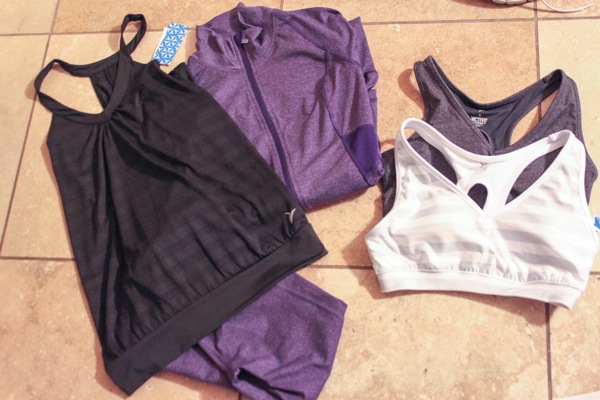 Compression capris in retro violet
Striped bubble active tank in black
Compression jacket in retro violet
2 molded high-impact sports bras (couldn't find the link online)
The total: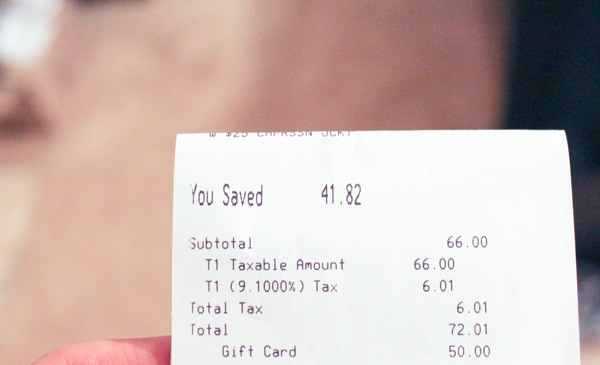 5 pieces for $72! I also got the striped dress in a separate transaction- can't wait to wear it.
Of course, I had to take out some of my new gear for a spin: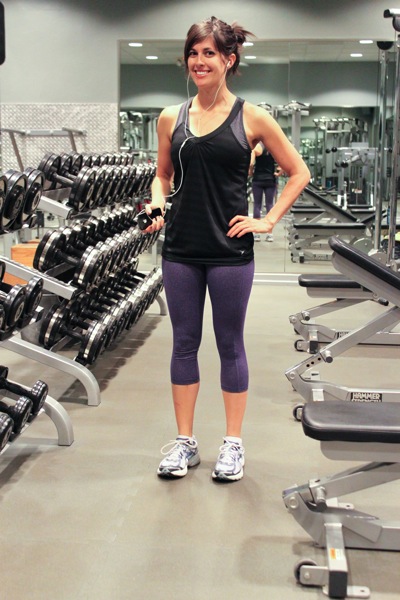 (25 minutes on the treadmill, some planks and squats)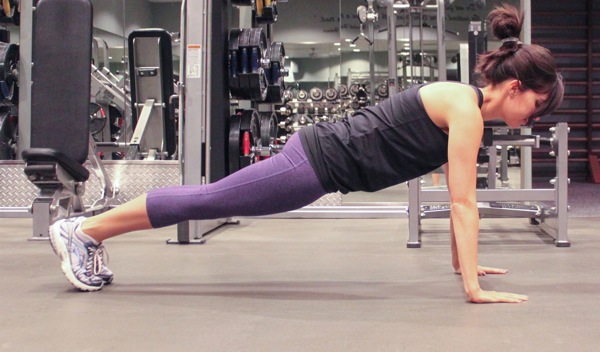 The verdict?
LOVED.
The molded sports bra kept everything in place during cardio and sweat showing (which is my main complaint with colored pants) wasn't a prob at all. I even did the "water test" and splashed a little water on my leg to see how the crops would do during an intense teaching class, and the water quickly absorbed into the material and dried. I also like the smooth waistband of the pants and hidden pocket, which is perfect for a yoga class. I did notice that the fabric on these is extremely thick, so I wouldn't recommend them for running (I prefer lighter fabrics with mesh ventilation behind the knees), but they are great for strength, cardio and yoga.
As far as the tank goes, I can tell it's going to get a lot of use, and at the price ($10!) I may have to get a couple of different colors. The fabric is extremely thin and light -perfect for Tucson summers- and even has cute cutout detail in the back.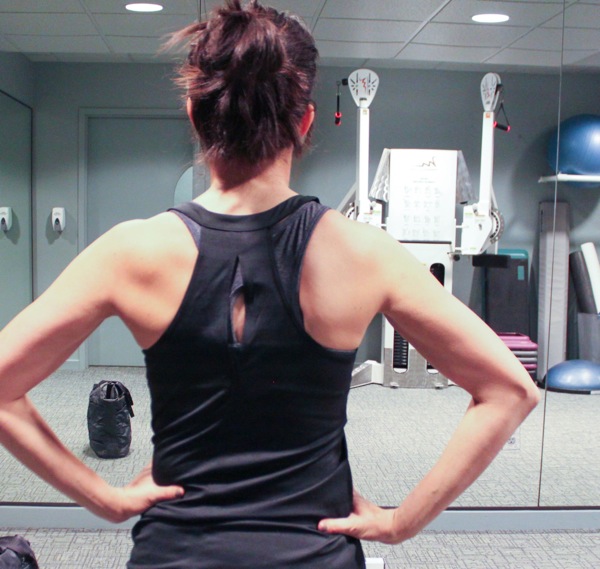 You can check out the entire line here- it's up to 40% off until the 16th! Also, Old Navy offers free shipping on orders over $50.
Have you tried the Old Navy Active Line? If so, what's your fave? Do you wear colored workout bottoms or notsomuch?
Hope you have a very happy Friday!
xoxo
Gina
This post is sponsored by Old Navy and as always, all opinions and reviews are my own.  Check out their active line in stores or at oldnavy.com #GetYourActiveON