Hi friends, hope you're enjoying the weekend so far. Ours has been pretty glorious. We went out for Mexican last night (enchiladas, rice and beans, oh myyyy) and then watched Pitch Perfect.
If you haven't seen it: HILarious.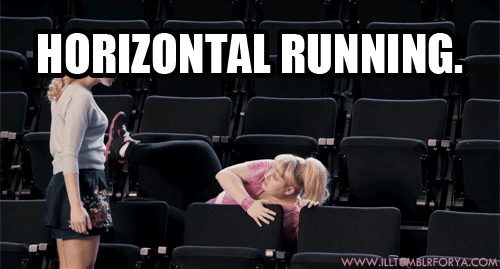 (Source)
even though I kept waiting for Rebel Wilson to talk about a Mexican drinking worm tattoo 😉
Since I knew this post was going to be a little random, I thought I'd do 5 random things I'm thankful for right now. I'm saying random, because of course I'm thankful for my family, my baby, health, all the good stuff that makes my world go round, but these: just random little extras.
– Mariachis. I've always loved mariachi music and needless to say, the apple doesn't fall far from the Latin-dancing tree. Little Liv was being so patient waiting for dinner at G Grill, and would instantly start clapping and bopping in her high chair every time the mariachis started playing. So, I took her out of her high chair to go see them and I held her hand while she danced (jumped, really) to the entire song. It was amazing.
– Awesome gym childcare. Liv seems to like going, so I was able to get in a daytime workout this week instead of going at night. 45 minutes, and when I went to get her, she was happily playing with baby dolls with the woman who runs the child care and her daughter. 
– Home warranties. Our garbage disposal broke and we have a leak upstairs. Yikes.
– Sleeping in on a Saturday. The Pilot woke up with Liv this morning, and I was going to sleep for 10 more minutes… which turned into an hour and a half 😉 It.was.freaking.glorious.
-Beautiful causes. I learned of a cause where an Etsy vendor is generously donated her time and materials to make necklaces and keychains for the teachers at Sandy Hook elementary school. If you purchase a necklace, all proceeds go to the United Way fund for Sandy Hook, and you are sponsoring one necklace (or keychain for the men) to be made and sent to a particular teacher. I love the mission and thought I'd share, as I know many of us were deeply affected by the tragedy. The link is here if you'd like to check it out.
For now, I'm spending my Saturday like I would any Sunday- in my jammies and relaxing with the fam- and am hoping to get in at least one Saturday activity that I usually miss while I'm working (like yoga or one of the farmers markets).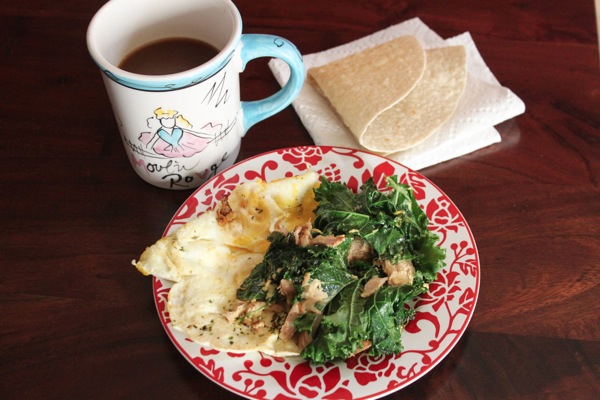 (2 eggs, chicken and kale with lemon juice, garlic and dijon, brown rice tortilla, coffee)
What are you up to today? What's on the fitness plan? Any 5 random thanks?
A not-so-random thanks to all of you for your heartfelt and wonderful comments on my last family post. It was a challenging post to write, but I'm glad I did it. Thank you for being so amazing <3
Have a happy Saturday!
xoxo
Gina