Hello! Happy Monday! I hope you're enjoying the morning and had a lovely weekend. How did turning the clocks back go for you? I had a feeling the girls would be up early, but we ended up sleeping until 8, which is really like 9. WINNER. What did you do this weekend? I'm sending huge congrats to all of my friends who ran the New York City Marathon! I hope you enjoyed some amazing R&R after the race.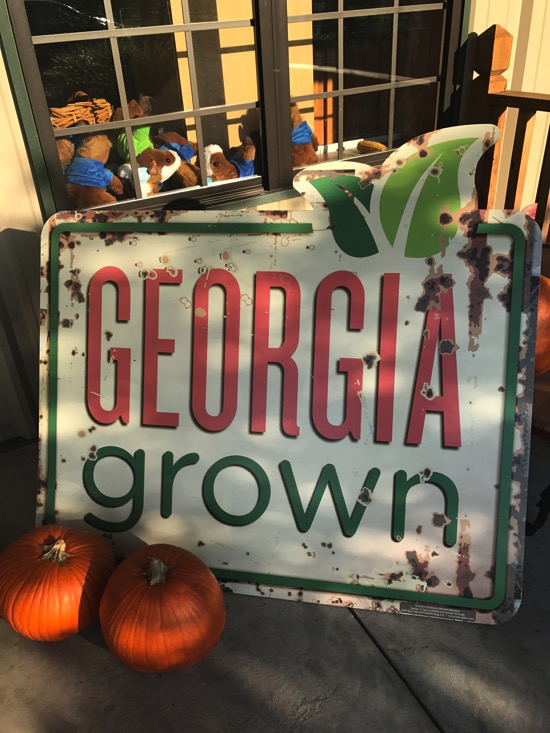 I've been wanting to share some pics from a recent family adventure: we hit up the farm at Raisin' Cane. We had no idea what to expect, but many friends had said they loved it, so we packed up the crew to check it out. It was a quick drive, and before we knew it, we were walking around a giant farm.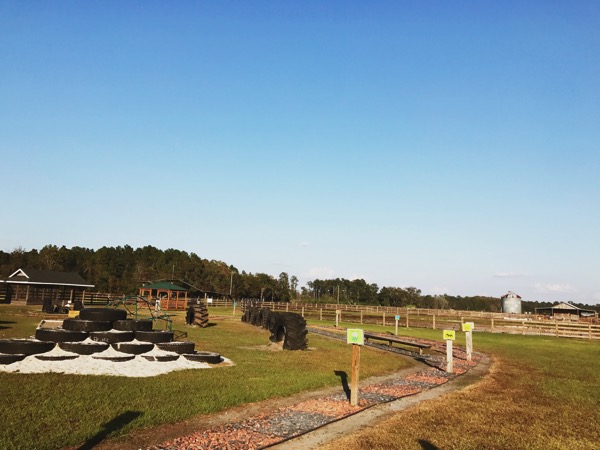 Raisin' Cane is considered agritourism: it's a real working farm that you can visit and see the animals and crops. They host a variety of holiday and fall-themed activities, which makes this time of year even more fun here in V-town. When we drove up, we were surprised by the vastness of the property. They had a huge general store with toys, BBQ, casseroles to take home, and so many delectable-looking desserts, plus a playground, giant corn maze, hay rides, and barns.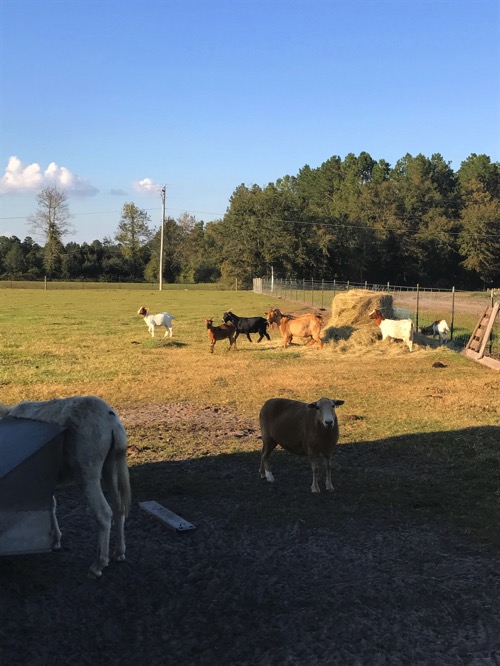 We loved walking around the property, especially since so many of the animals were out and about.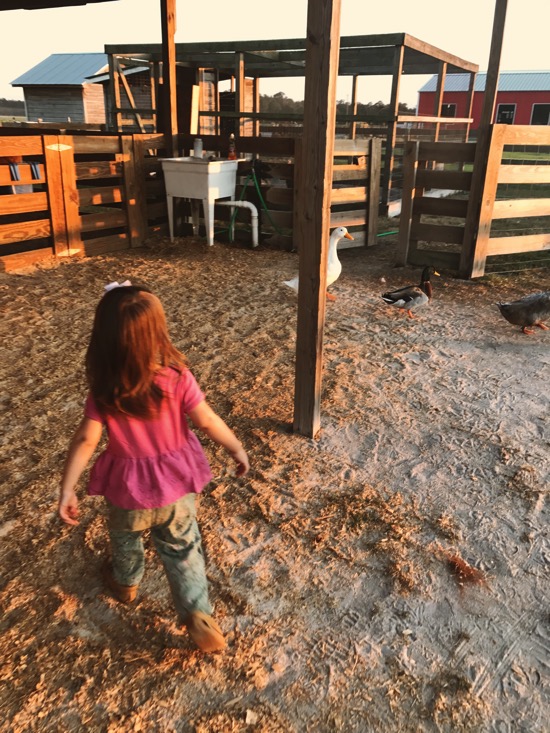 We got to see horses, goats, the sweetest cow named Darla, chickens, geese, and a baby pig named Pickles.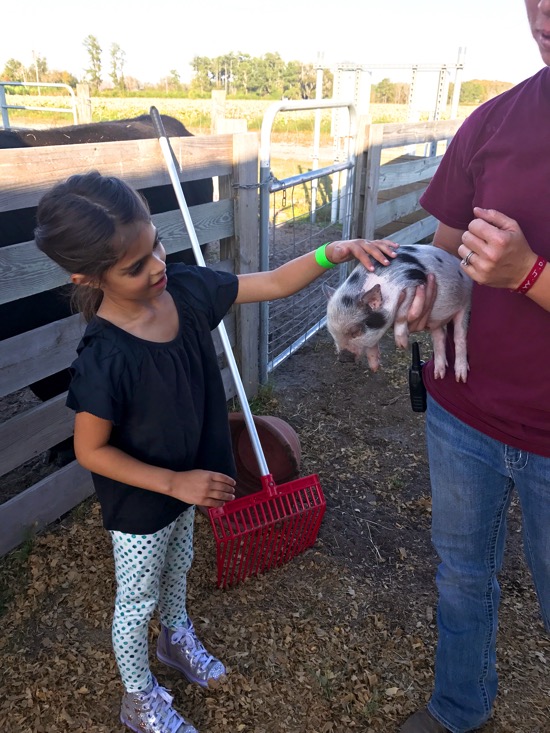 Add "pig" to the list of constant new pet requests from the girls.
Oh, and "horse," too.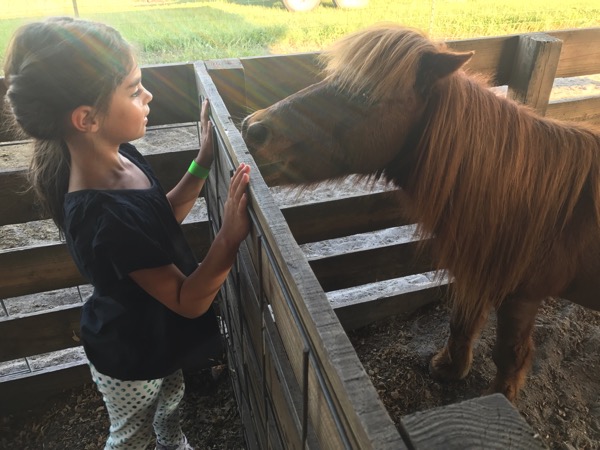 We rode the hayride and had the opportunity to check out the satsumas and cucumbers, and see the beehives.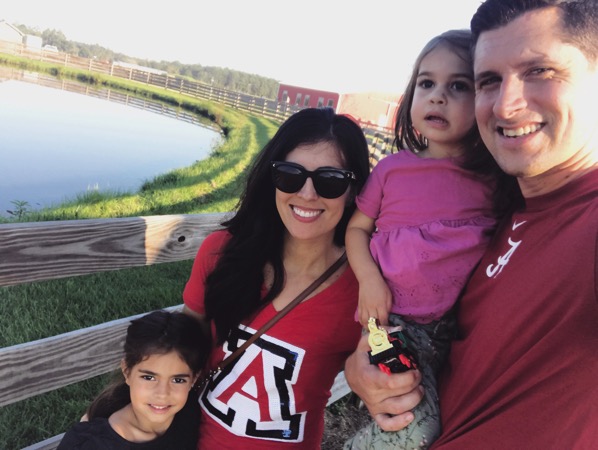 The girls and the Pilot enjoyed some BBQ – I ate a lot of French fries, and they were SO good and fresh – and played outside. They had cute little miniature barns for the kids to play in, and each one had a different theme. There was a candy shop, a stable, church, house, and another enclosure filled with dried corn kernels for them to dig. (Georgia problems: going home and finding corn kernels in your shoes haha.)
They also explored the playground area, which had a climbing structure, digging area with shovels, and giant tires for the kids to jump on and crawl under. There were so many options for them to use imaginative play, and I know we'll be back soon. The property was beautiful, and everyone who worked there was wonderful. They were so quick to share tidbits about each of the animals, plus little stories about the history of the farm.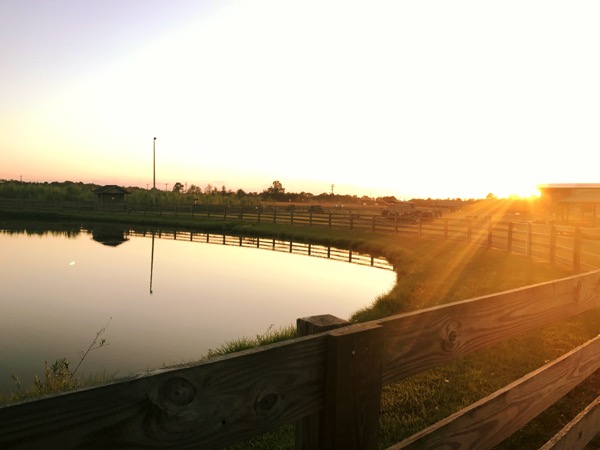 As far as the weekend goes, it was a nice low-key one. I tackled a massive project and packed up all of the girls' summer clothes and brought out the fall stuff, and caught a challenging, sweaty yoga class.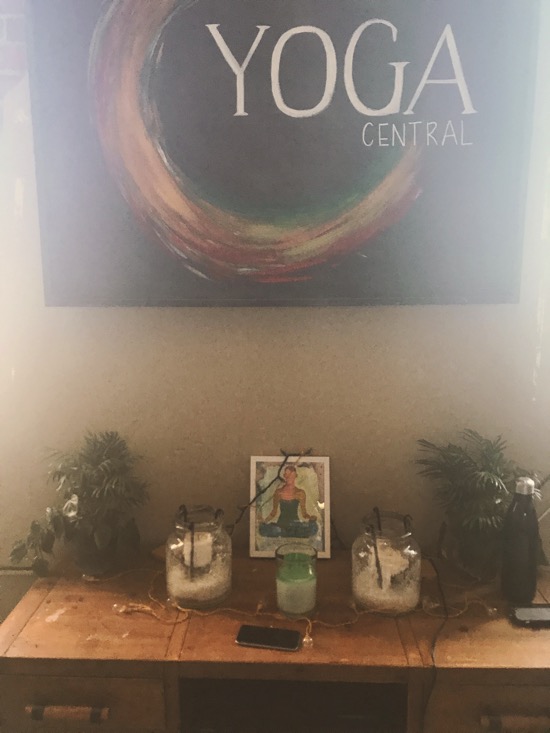 Hope you had a great weekend, too!
xoxo
Gina
Looking for a workout? Try this kettlebell circuit! It's an intense mix of functional training moves and cardio blasts.