Gina: My second StitchFix
Lots of exciting goodies have arrived in the mail this week….
between the moose munch,
Christmas gifts to wrap,
the new Zumba ZIN CD and DVD (new music!!!!)
and my newest Stitch Fix, I'm a pretty happy girl 🙂
Last time I posted about Stitch Fix, a few friends asked if they'd mind if I posted my second one to get a better idea of what a box might look like.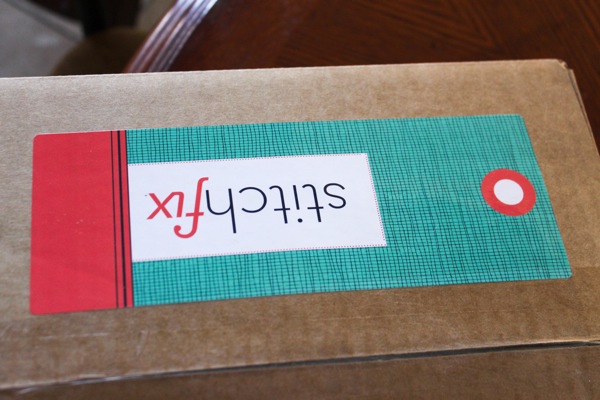 Per usual, they included a fun goodie (a pen, which I always seem to be needing)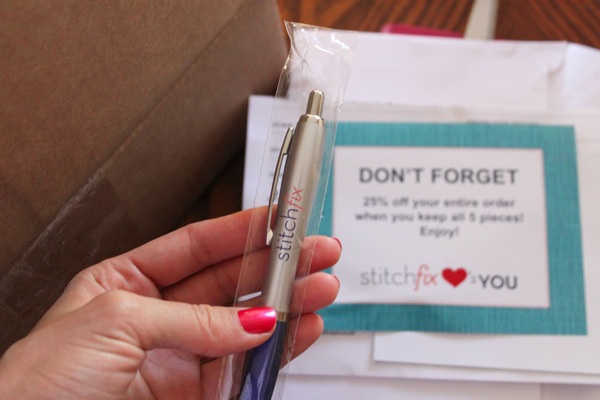 a pre-labeled bag to return the items I decide to send back (it's USPS, so I'll just put it in the mailbox. Easy peasy)
and gorgeous threads and accessories, picked out just for me.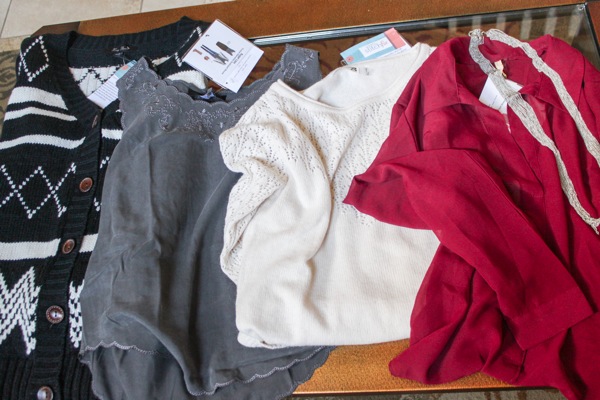 From the left: an oversized cardigan, scalloped blouse, soft sweater, Zorro top (it ties at the bottom) and a multi-strand silver necklace.
Each item includes a large tag with ideas on how to wear the pieces, or pair with items you may already own: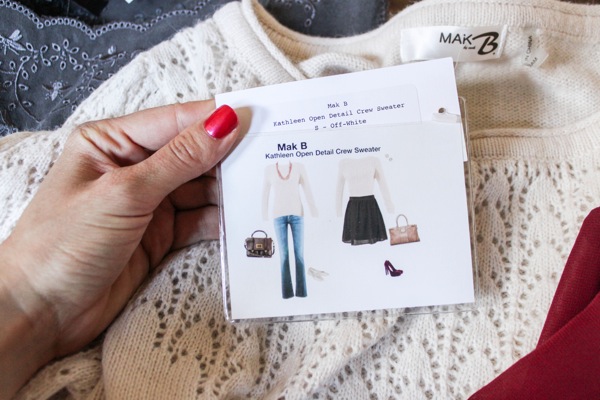 This is especially helpful for me, because I'll often restrain from buying something because I have no idea what to wear it with. I also tend to avoid clothes shopping with the little one. Trying anything on is always a bit of a gamble 😉
One of the most exciting things about what I've received so far is the fit. Pretty much everything has fit perfectly -you fill out a pretty intense style questionnaire when you first sign up- and it's just a matter of decided what I'd like to keep. You pay for what you keep, send back the rest. Each "fix" includes a $20 styling fee, which can be used towards any items you decide to keep. If you purchase everything in your fix, you also get 25% off. (You can read more info about it in my previous post if you'd like to hear more! And just a heads up: this isn't company-sponsored- I just love the concept and am happy to help spread the word. Here's the link if you'd like to sign up.)
The problem with this one is that I'm having trouble deciding!
The oversized sweater: I like the print and fit, but it's not something I would ever buy or pick out on my own. Maybe I should be a little adventurous? I always tend to stay away from Granpda sweaters for some reason or another
The scalloped blouse: probably won't keep. I love the fit and fabric, but it comes up on the sides a little too high. 
Soft sweater: keeper. It's something I'll wear a lot and will look great with jeans or colored denim.
Red blouse: on the fence. The fit, color and fabric is gorgeous, but I'm not sure how I feel about tying it at the bottom.
Necklace: winner.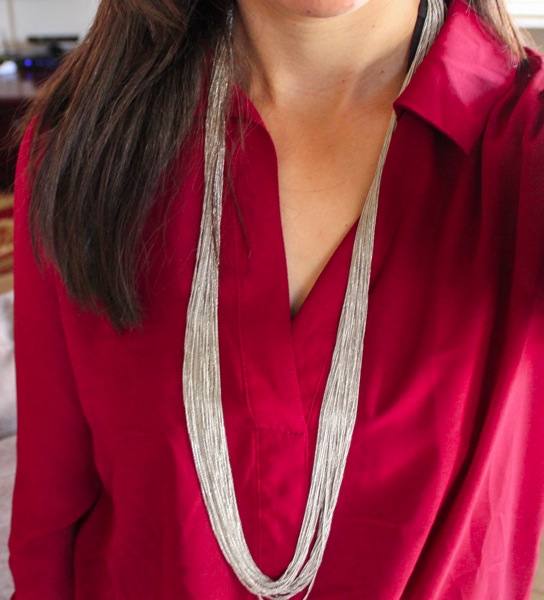 What wintery staple are you loving right now? I've been getting a lot of use from my pink infinity scarf. Liv likes to tug on it, or snuggle up to it when I'm wearing her in the BabyHawk <3