I've been getting a little better at putting outfits together, instead of buying something just because I like it and never knowing what to wear with it (I'm looking at you, ankle boots). When I went into HM the other night, I decided to step out of my comfort zone and get some printed things, and also was thinking of my quest to get more pants and skirts, for the nights I'm feeling fancier than my usual yoga pants.
I also tend to stick with a dress or jeans and a cute top when we go out, and since I've been reading Suri's Burn Book for too long -it's hilarious if you've never checked it out- it made me want to expand my horizon. She's always snubbing baby celebrities for wearing jeans, so now, I can't help but think of a 6-year-old judging me when I put them on.
Anyway…
Here are the pants I picked up from HM: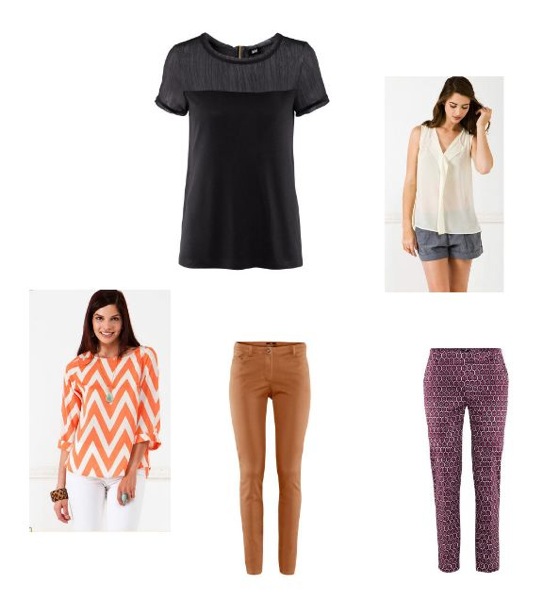 Some other goodies:
a gold chain bracelet with pink roses
and a floral top.
From Francesca's Collection:
Chevron top (similar- mine is navy and white)
Cream top (similar)
Navy lace dress
You can kinda see the top in this pic: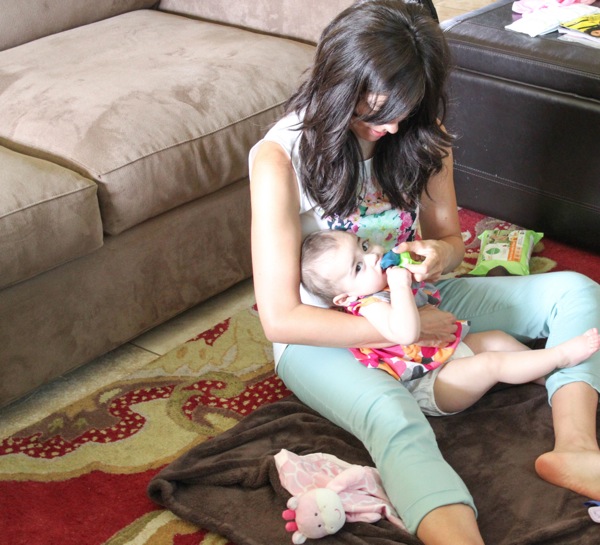 and here's the dress, which fits perfectly.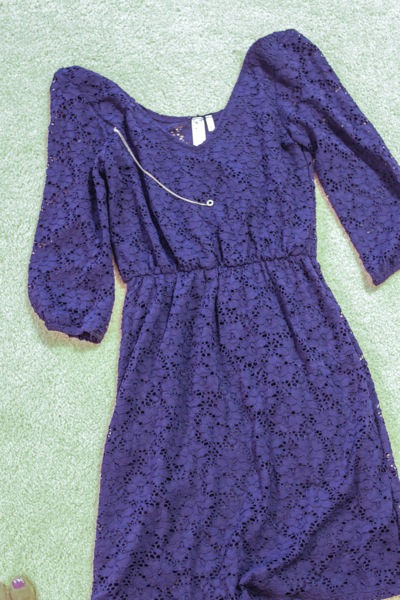 With the things I've recently picked up, I'm excited to mix and match what I can and transition them from the sweltering summer months into fall with a few key pieces I already have. I'll be wearing a navy slouchy sweater, riding boots and colorful scarves to transition some of the above into the new season. Fall doesn't really start in Tucson until Halloween, but I'm already excited.
Anything you found lately that you love?? Have you been rocking the printed pants? I wasn't sure how flattering they'd be, but the smaller print looks much better and I'm excited to wear mine with a solid top and my new flats.
Have a happy weekend <3