great wall of chocolate + treadmill stretches
Hi friends! Happy humpday to ya. Hope your week (and October!) is going well so far.
While the Pilot was flying last night, Bell helped me study for my NASM exam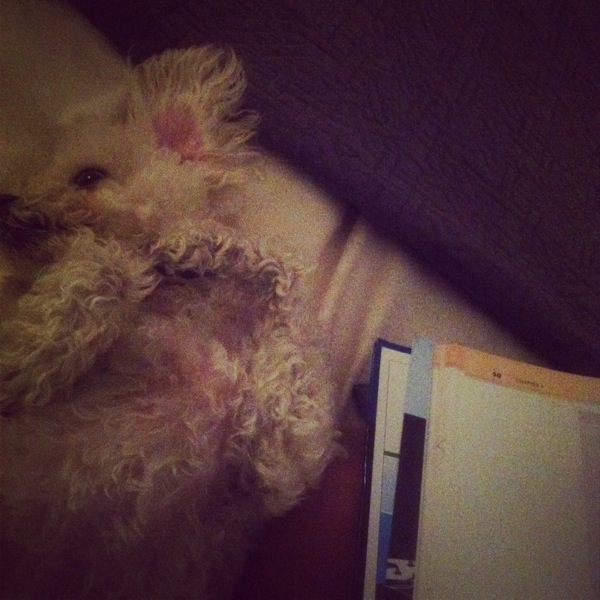 and earlier in the after noon, Liv and I went to walk around World Market with my nana.
I was originally going to check out Halloween decorations and this piece of furniture (thinking about it for the bare wall in our master bedroom <– wall to the right of the pic, with some type of art hanging above. What do you think?),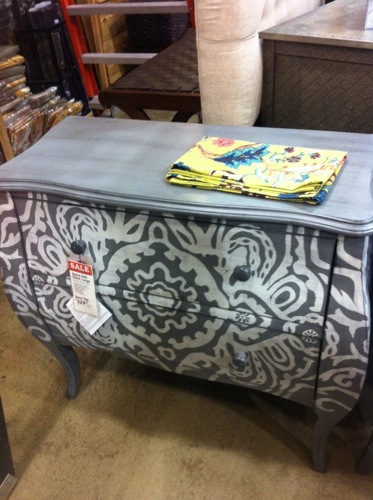 but always seem to get distracted by the chocolate selection.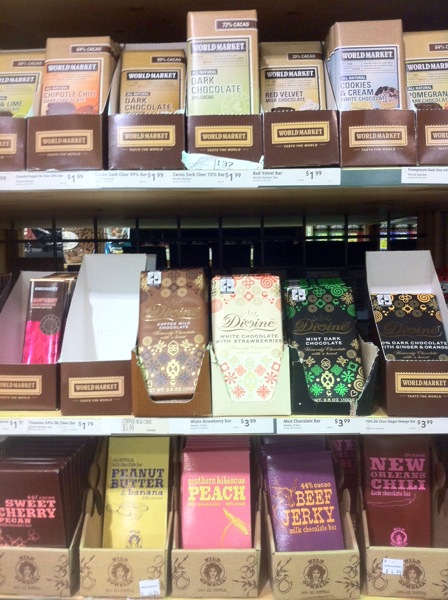 It just makes me so happy.
Some recent eats:
Yesterday's lunchtime salad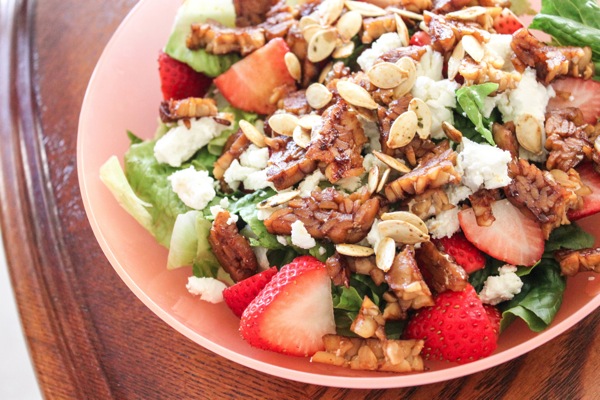 Greens, tempeh bacon, pumpkin seeds, goat cheese, strawberries
While I was making the salad, I made two so I'd have one to enjoy today.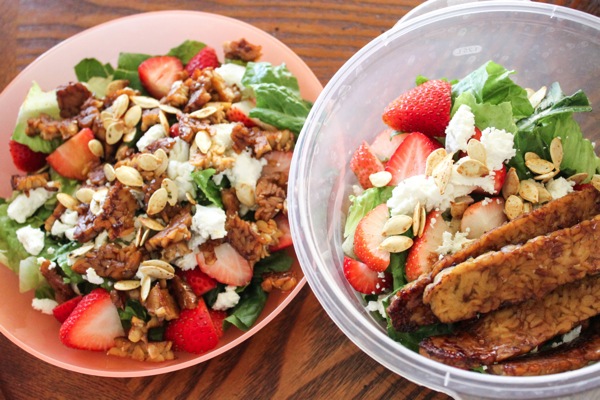 Along with my tempeh kick, Pilot and I are on a dried apricot frenzy- we'll just leave the bag on the counter and each grab a few each time we walk by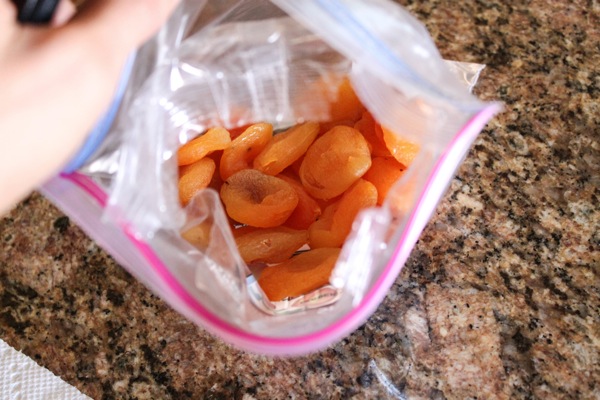 Back to work I go… See ya soon with a giveaway!
xoxo
Gina
NEW on the Family page: "You know you're a mom when" + a video hanging out with Liv
Something to think:
Treadmill stretches: If you're following the workout calendar, today is a flexibility day- make extra time for yoga, pilates or stretching on your own. If you'd like to try some stretches on the treadmill after a short cardio workout, make sure the treadmill is stopped and use it for balance. You can also use it to help deepen stretches, such as the calf stretches in this video. Root both heels into the treadmill and holding onto the hand rails, press through your hands to slide the tread back. When you feel it, stop and hold.